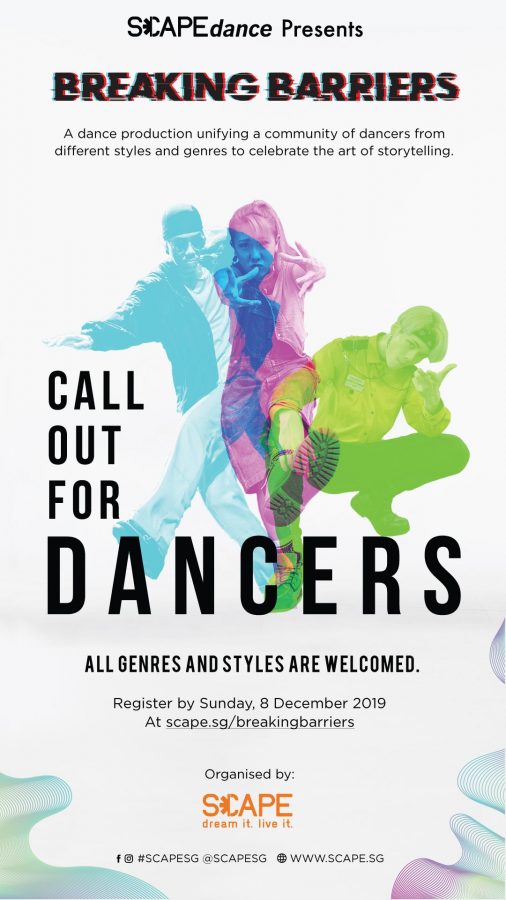 Breaking Barriers is a dance production that unifies a community of dancers to spark a conversation through the art of storytelling. The production revolves around the excessive usage of social media in today's world, especially amongst youth.
Social media has a real effect on our lives. The dance production will follow the footsteps of a girl who indulges in social media, which led her to believe that that is the real world she should be living in. This production hopes to be a mirror reflection for the youth, to heighten their self-awareness and for them to interpret what is a healthy relationship with social media. 
Recruitment has come to an end, thank you for your interest.
The dance production will take place on 15 February 2020 at 7pm.