*SCAPE Fellowship (1st Season)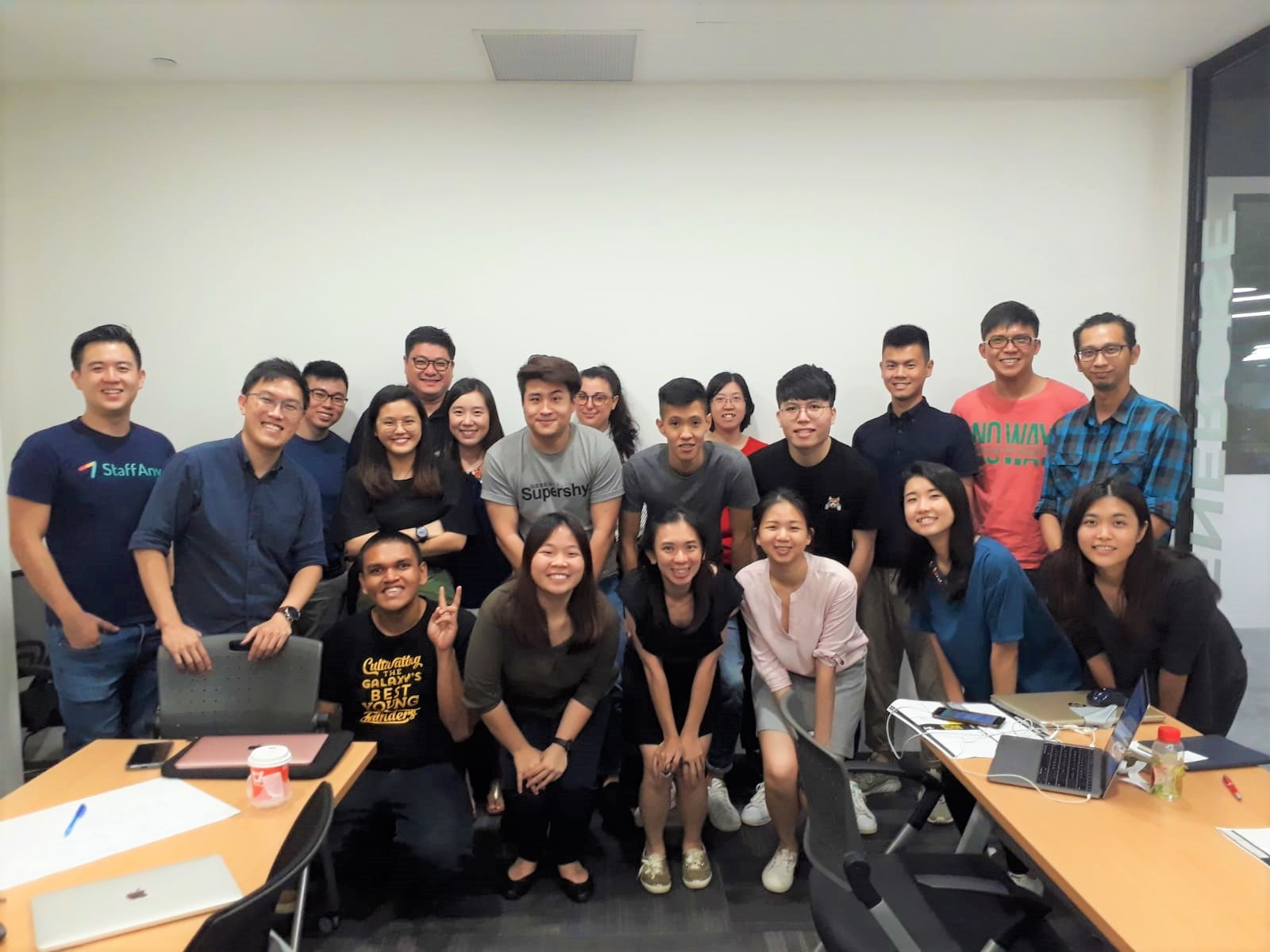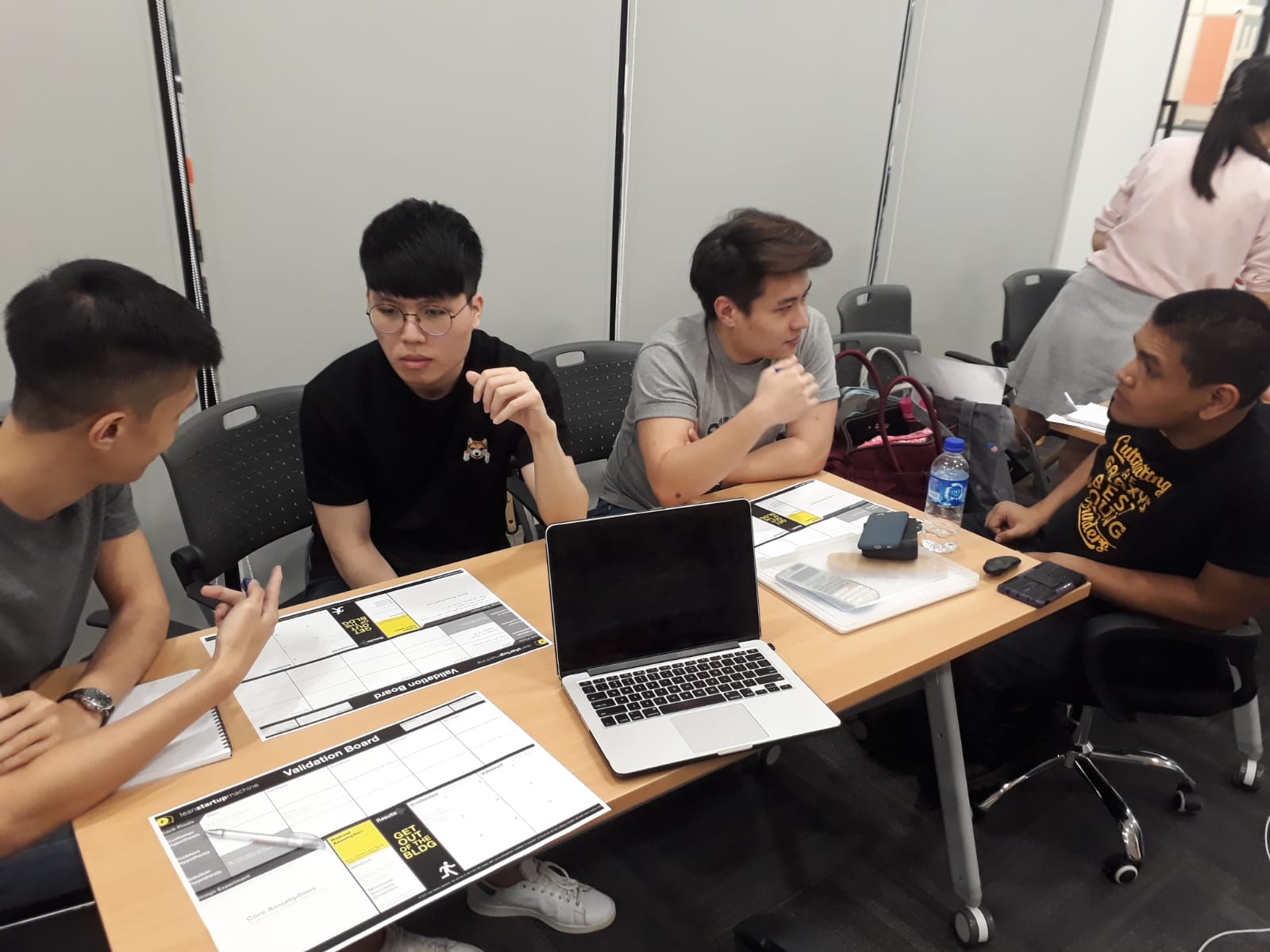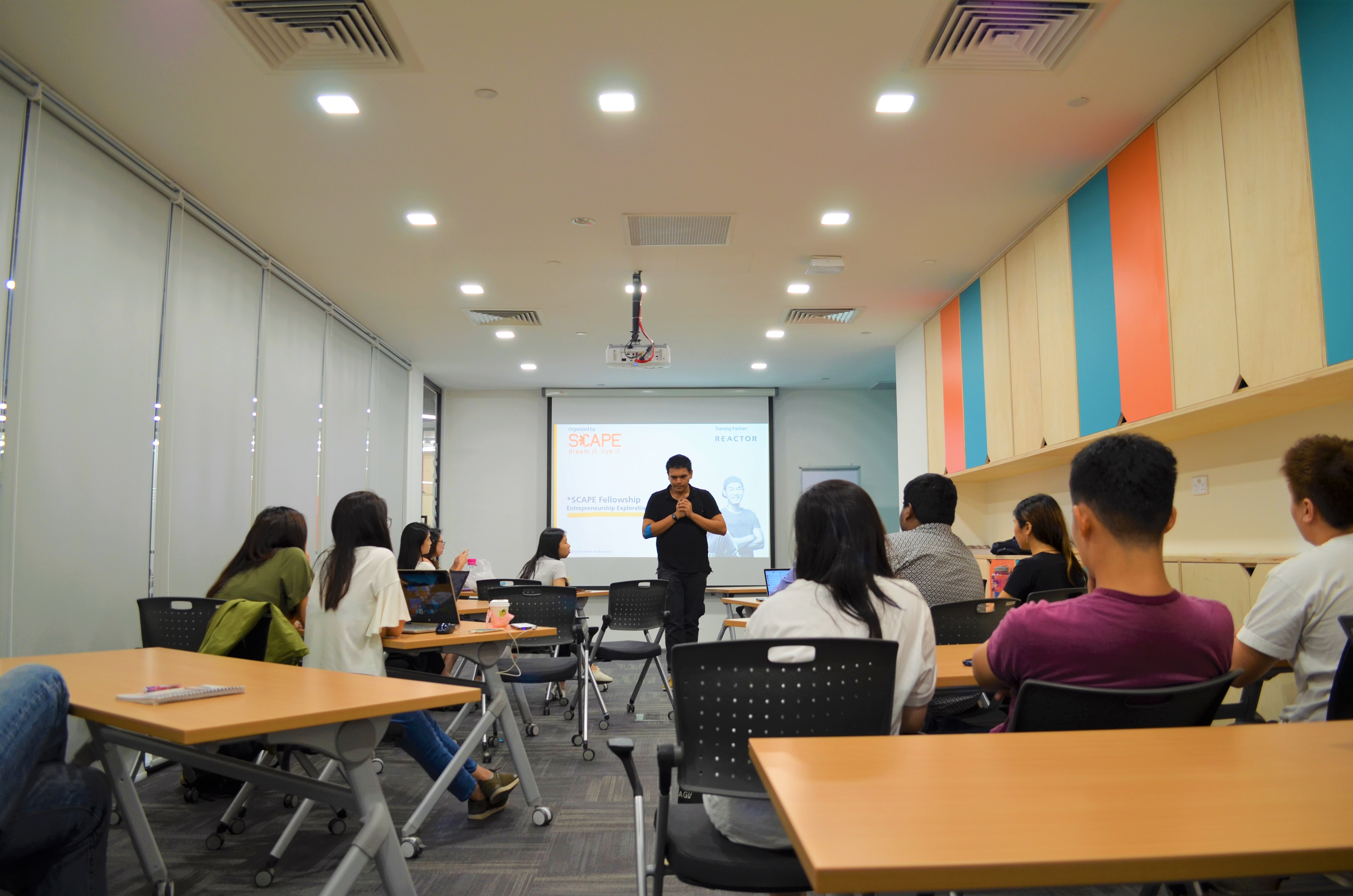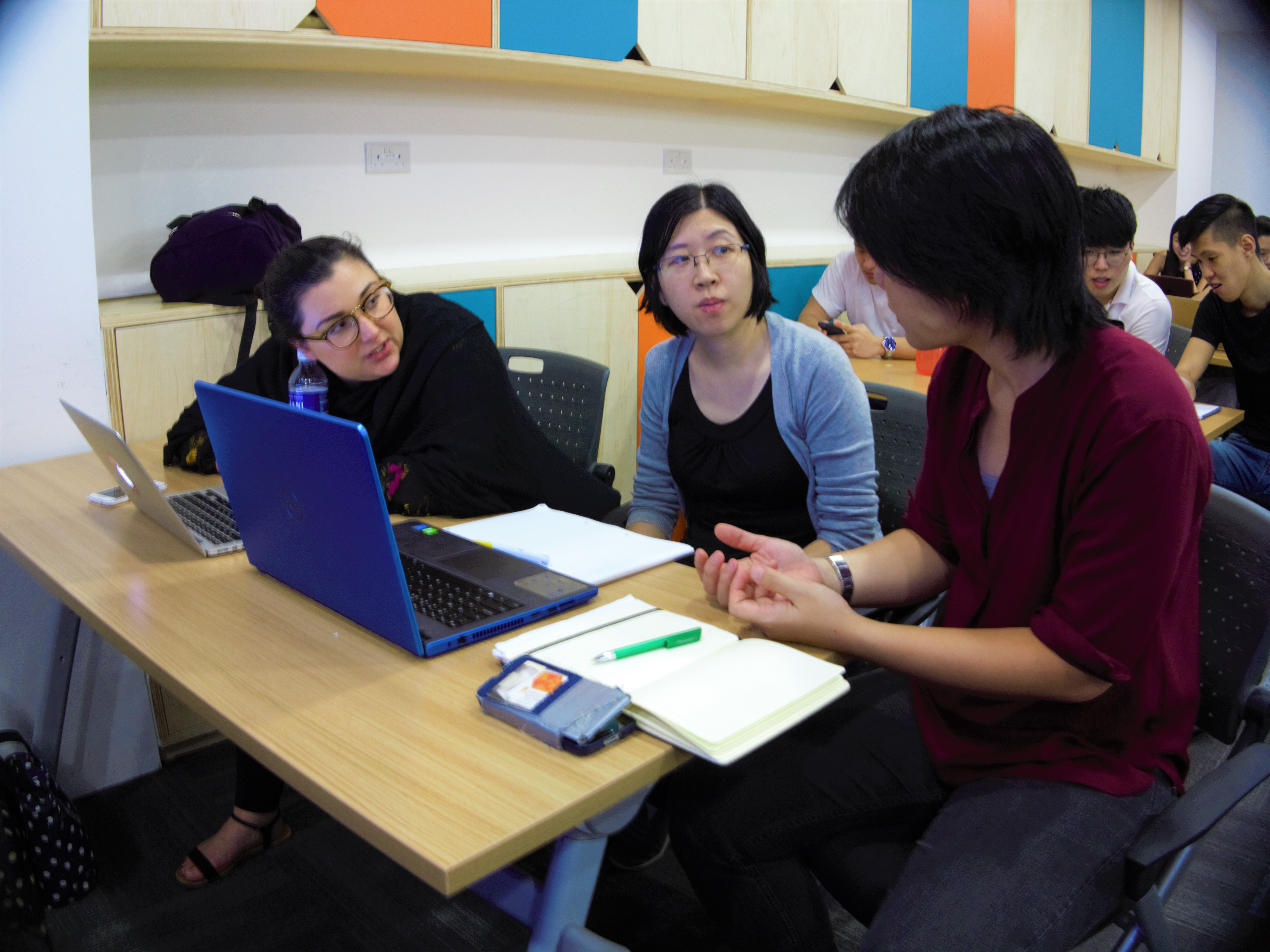 HubQuarters Fellowship programme is a 6-months startup accelerator program for a selected 21 teams, made up of Singaporean young budding entrepreneurs and new startups who are looking to take their ideas to the next level. Over a 6 months period, participating teams underwent 22 alternating sessions of workshops (such as ideation, lean methodology, customer development etc.) and dedicated mentorship (1-to-1 sessions with a mentor that has relevant experience in their field).
Fellowship programme is ending off with a Demo Day on 24th  April 2019 whereby teams will be pitching to a panel of grant and investor funding providers.
Check out the startups that will be pitching during Demo Day: 
BoomX / Boomercise
Boomercise is a community-led multi-component exercise programme designed to stimulate cognitive functions and prevent dementia. Programme aims to help elderly persons maintain good physical and mental health, by preventing memory decline and delaying the onset of disability.
Find Out More
Crop
CROP is an independent design studio consisting of three creatives from various design backgrounds. We aim to achieve to have a sustainable business that not only values the work above everything else but also the creatives and the community.
Find Out More
goodgoblins
goodgoblins is created to reduce the amount of plastic thrash going into the incinerators and landfill. The idea of the product is to create a tech platform for collectors to go to people houses to collect the recyclables, and then there would be a tracking system notifying the users where the recyclables has went to, and what it has become.
Find Out More
INCREA
Our idea is to benefit individuals and societies through providing customized education for students hence giving more space and time for students to create value and hence share wealth with the world together.
Find Out More
Innovation Garage
We are an education company specialising in STEM, empowering a community of innovators through technology.
Find Out More
Omnitree / FLIPPO
Our goal is primarily to equip educators and institutions in Singapore with localised, engaging, easy-access, easy-to-use tech tools. These tools will empower educators to engage with students in new ways and also allow students the ability to take control increase their interest in learning.
SHIFT
 SHIFT aims to build a socially responsible work culture by helping organisations develop its corporate social responsibility programme, with a focus on environment sustainability
Staffany
StaffAny is an integrated HR and Ops solution that builds trust for hourly workers. We are a B2B SaaS designed for leaner teams.
Find Out More
Successpedia
Successpedia Asia is a new social enterprise start up and we aim to go around Asia to cover stories of successful entrepreneurs, successful individuals and also ordinary people with extra-ordinary stories.
Find Out More
Telelay
Aiming for a better social integration for the society as a whole, Telelay targets to close the communication gap for the underserved group.

Check out our mentors/pitching jury: 
| | | |
| --- | --- | --- |
| Mr David Ding  | | David is an innovation leader, problem solver, startup hustler, lean startup practitioner and ecosystem developer. He has led numerous Business & Partnership Development efforts and validated business models that attracted angels and institutional funding cross IT solutions, gaming, e-commerce, big data, social media and healthcare in Singapore, China & USA. |
| Mr Yoav Elgrichi | | Yoav is a serial entrepreneur that successfully built and sold several companies, among his achievements, selling his startup  to Rocket Internet and plays a key role in listing a company in the SGX. |
| Ms Lavanya Karthikeyan | | Lavanya interfaces between Business Development and In-House Legal functions in PBA Group. Her role involves negotiating and enabling strategic (cross-border) partnerships, positioning technology platform offerings to cater to evolving automation needs, and supporting PBA's team and networks to enable technology access by building an ecosystem for deep technology.  |
| Ms Khor Qianyi | | Khor Qianyi is a Senior Analyst & Head of Environmental, Social and Governance at Quest Ventures, a leading venture fund for technology companies that have scalability and replicability in large internet communities. |
| Mr Alex Ng | | Alex leads the investments and help entrepreneurs launch and grow their startup. He has invested in more than 10 startups, helped them to expand overseas and raise the next round of funding. |
| Mr  Timothy Tay | | Timothy works in the social finance department of raiSE. He taps on his past experiences, working in both the financial services and social services to evaluate and manage potential social enterprises to be funded by raiSE through grants or investments. |
| Mr Brian Liu | | Brian serves as the co-chair for Young Change Makers programme of National Youth Council. Sitting on the panel of the YCM programme, he evaluates youth seed funding applications for community projects. |
| Mr Felix Tang | | Felix serves as the associate director of NUS Entreprise. As a member of NUS Enterprise's investment team, he responsible for sourcing start-ups into the NUS ecosystem and nurturing them to become successful. |
| Mr Ori Takemura | | Ori is a Creative, UX and Product Design director with over a decade long practice in bringing business impact thought meaningful design for the human condition. He has helped brands like PayPal and Millennium Hotels in their digital transformation and customer journey design, currently he is managing a product design team at SPH and is also running a video game company. |
| Mr Low Jian Liang | | Jian Liang lives his life through application of design thinking and an entrepreneurial mind set. He is the Co-Founder of Reactor, since 2011 and in 2015 he also founded Trabble, a seamless automated guest engagment SaaS platform for the travel industry. |
Programme Flow
6:00 PM
Doors Open
6:30 PM
Opening Remark  by:   Mr Goh Kok Wee, Executive Director, *SCAPE

 

Sharing by Jury

Mr Felix Tang, Associate Director of NUS Entreprise

Mr Ori Takemura, Assistant Vice President, Design Director, SPH

Mr. David Ding, Head of FinTech (Regional) DBS Innovation Group

Mr. Low Jian Liang,Incubator Oynx, Reactor

7.00 PM
Demo Day Pitches
8.40 PM
Closing Remark
9:00 PM
End