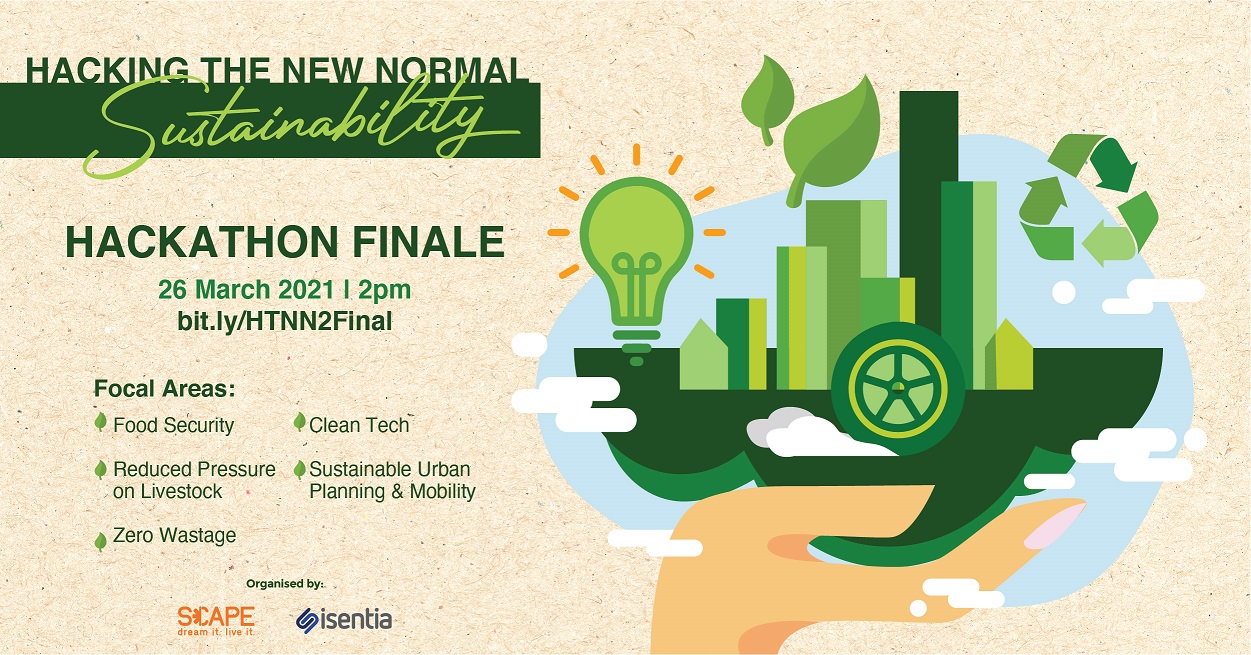 About
Hacking The New Normal (HTNN) is a growth hackathon that provides a platform for youths to showcase their abilities as well as industry networking opportunities. Organized by *SCAPE, HTTN aims to inspire more youths to creatively think out-of-the-box for business solutions in this new normal and address key challenges faced in the below focal areas evolving around certain theme (i.e. sustainability). 
Hackathon Format
Participants can register as an individual or form a team to growth-hack case studies of real life issues. This would be a hands-on experience for participants to gain practical experiences in problem solving and deep dive further to understand the key challenges. The whole hackathon will be delivered virtually and participants who have successfully completed the programme will be recognised and presented with an e-certificate. 
The best part, participants will be assigned to mentors that will be guiding them throughout the process. It can't get any better than this, learning from the best in the related industries. 
Who is eligible?
Youths below 35 years old

 

Open to Singaporeans/PR

 

Participants can register as an individual or form a team

 
Check out past hackathons: