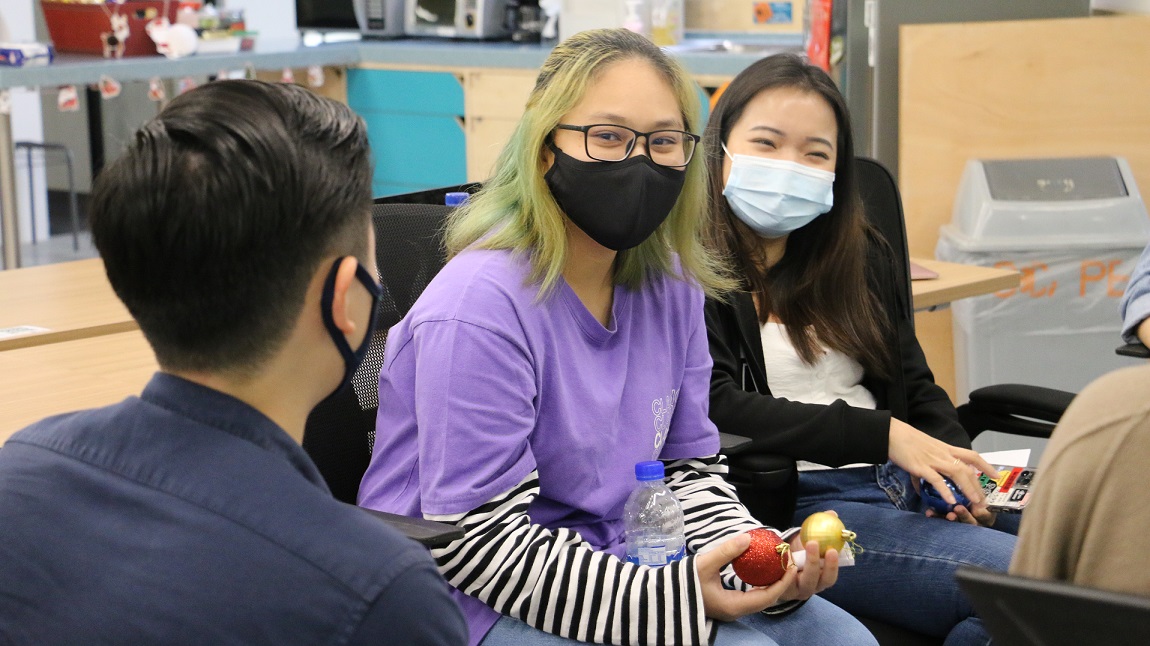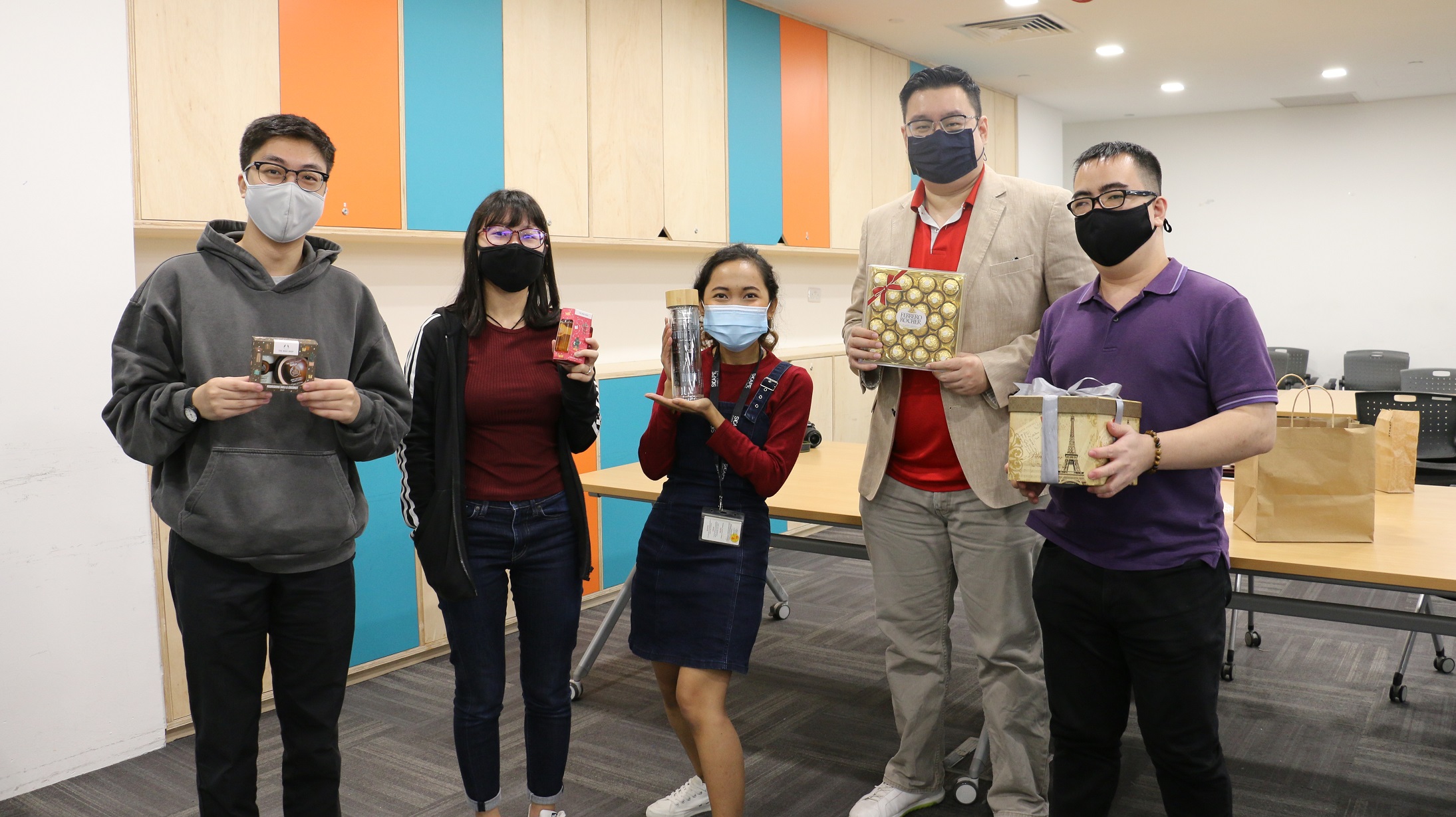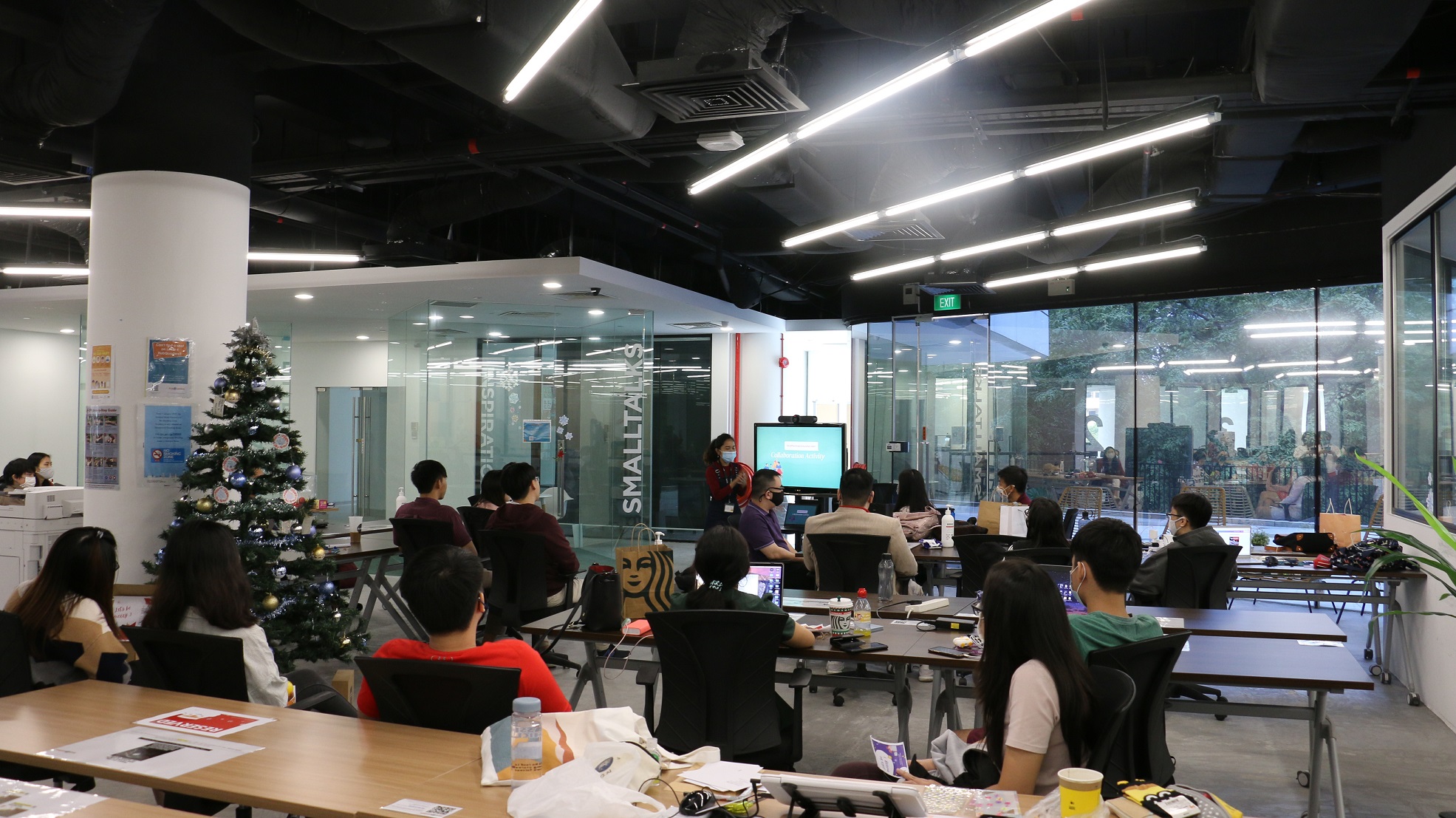 HubQuarters is a sandbox development programme space and community within *SCAPE for youth entrepreneurs to pilot, prototype and validate new and innovative business ideas alongside like-minded peers.  We host a range of start-ups across social enterprises, creative arts, youth services, info-comm technology, food & beverage, retail, and lifestyle sectors:
Action Dreamers is a Business Mentoring and Project Organization, that provides step-by-step Practical Business Mentoring into Entrepreneurship. AD also creates, manages and build projects for business collaborations, co-founding and ideas explorations.

Education & Training

AIESEC Singapore is a global platform for young people to explore and develop their leadership potential. They are a non-political, independent, not-for-profit organisation run by students and recent graduates of institutions of higher education. Its members are interested in world issues, leadership and management.

Youth & Leadership Development

Akadot TV is a bilingual online media that documents stories of individuals who contribute to Japan-Singapore exchanges through short videos and articles. Aka (赤) means red in Japanese, and Akadot translates to Red Dot in English. Akadot TV also works with Japanese expats to host cultural experiences for Singaporeans under Akadot Experience.

Entertainment & Lifestyle

Altimate Nutrition is Singapore's first company to create insect food products for humans. Through extensive R&D and proprietary food technologies, Altimate Nutrition converts extracted cricket flour to food products that are tasty, nutritious, and sustainable.

Alternative Food

Andimoo Studios was formed in 2014 by a group of professional artists and animators. Housed in *SCAPE, Andimoo Studios produces quality and creative artworks for comics, games and animations for companies such as Bandai Namco Entertainment, Capital Gains, DBS and Play Nation. They specialize in training and nurturing the next generation of young artists as well.

Arts & Design | Education & Training

To be able to see and understand the pattern allows one to choose differently and produce desirable results. Ultimately, Gabriele's purpose in A Third Eye Seer is to guide his clients see what they can't (or refuse) to see and enable them to reach their highest potential.

Astrology

Bamboo Builders equips and empowers young adults with social entrepreneurial mindsets and skills to become effective change leaders in society.

Education & Training

BioSEA provides consultancy services in nature-based solutions for the built environment. Specifically the following areas – ecological and conservation planning, biodiversity surveys, ecosystem service assessments, social impact assessment of greenery and biomimicry in architecture.

Energy & Environment

Calibrate is a wellness platform to help users find verified experts for their head or body pain under 20 minutes.

Mental Health & Wellness

Confirm Good Pte Ltd is a Media Company that provides media coverage on deals, news, latest events and lifestyle recommendations – as of 12/10/2020, we have about 200k subscribers in Singapore. They have implemented state of the art marketing strategies and have one of most active Telegram channels (@goodlobang) in Singapore.

Entertainment & Lifestyle

Conjunct Consulting is a Southeast Asia's first social change consultancy. They work with Social Good Organisations to help them to do good, better. This is done through consulting projects and workshops, in strategy, research and implementation. They also leverage their cumulative work to develop insights and thought leaderships for the sector.

General Consultancy

CROP LLP is a multidisciplinary art and design studio based in Singapore. They focus on creating value for their clients through contextual research, visual culture literacy, open collaborative efforts and dedication. They design identities, print & digital matters, exhibition spaces and campaign strategies for the clients who value the importance of communicating through both visceral and objective visual language.

Arts & Design

Crunch Cutlery, is on a mission to solve the problems of plastic waste and poor urban nutrition by encouraging people to eat their cutleries with regular meals. Our company has taken the idea of Edible Cutlery and supercharged it into a nutritious and delicious solution.

Alternative Food

CuriousCore is a digital design school for lifelong learners. They help busy professionals and organisations stay relevant in a changing world driven by technology. Their accelerated learning programs are designed to stimulate creativity, critical thinking and empathy which are essential to good leadership but are lacking in traditional education. They specialise in helping mid-career professionals break into the User Experience (UX) Design industry and business leaders to learn the fundamentals of Human-Centered Design (HCD) to solve business challenges.

Education & Training

Youth startup at the frontier of healthcare, creating unified AI platforms to enhance our medical systems. It focuses on building virtual assistants to automate the routine parts of a doctor's work. We aim to empower doctors to provide a more personalised and emotional patient experience through our assistants' help.

Others: Health

Are your dates starting to get repetitive and stale? dateideas helps to spice up your dating life by providing an unlimited supply of interesting dateideas for your every date!

Entertainment & Lifestyle

Helping retail companies build up e-commerce stores, while helping new startups build websites and marketing plans to help them grow. Digimau helps businesses embrace and integrate digital as a growth enabler. It offers a variety of services such as: web development and e-commerce, social media management, paid marketing, mobile app design and prototyping, brand consultancy.

Marketing Consultancy

The perennial problem of food wastage is a global phenomenon — one that can only be tackled by expanding opportunities for food byproducts. At Ento Industries, food waste is given a new lease of life. Our focus as a biotechnology company is to close the loop on food waste with the help of our army of Black Soldier Flies. Harnessing the insatiable appetites of these insects, we have developed thorough processes to upcycle a variety of food waste into high-value feed ingredients for the agriculture industry.

Environment

Eysy Digital Pte Ltd is a group of passionate individuals with a vision to provide effective end-to-end digital solutions for Singapore's SMEs – from website design and development, website audit, website hosting, content strategy, social media campaign management, to digital marketing. At Eysy Digital – we make digital easy for everyone.

Marketing Consultancy

Filmplace, the 1st global marketplace that helps solve problems within the media and ads industry. Helping brands to save time, resources, and money by up to 10X. Most importantly, Filmplace is also open up new opportunity to location owners where they can generate income of 30X as compared to renting to another person to live in.

Entertainment & Lifestyle

Finute is an edutainment technology (EdTech) company that merges education and play using technology to empower the next generation of learners. Finute is the developer of Vanda Bay, a free-to-play 3D educational open-world multiplayer game experience.

Entertainment & Lifestyle

First World Problems Pte Ltd was founded in 2011 as a private entity to provide legal information for individuals and small businesses, as legal information was mostly fragmented and offline then. Since then, SingaporeLegalAdvice.com has grown from an information portal to become an all-round legal platform serving more than 200,000 monthly visitors needing help with their legal matters

Legal

FoundFilms is a local film production company. We live and breathe film. From acting to directing, producing to reviewing films; we are fully immersed in the world of filmmaking.

Media Production

Singapore's first fully automated smoothie kiosk We are an early-stage startup in Singapore that aims to contribute to a healthier world by providing healthy, fresh, personalised & nutritional smoothies. Products will be made automatically on demand by the vending machines and served directly to the consumer. Consumers can pick from a selection of pre-made recipes or customize their own. The machine will use frozen fruits and vegetables, and several toppings. Smoothies will have no added preservatives, making them 100% natural.

Food & Beverage

Hashbrown Media Limited Liability Partnership specializes in handling social media marketing to help companies generate a healthy two-way conversation with their customers. This helps customers remain engaged with their favourite brands, giving it a personal touch to marketing efforts. This improves the overall sales figures and brand image. Their functions include ideat ion,content creation, graphic designing, photography, copywriting, handling customer replies and creating social media campaigns."

Marketing Consultancy

Hide & Seek Pte. Ltd. started its work in October 2018 as the team started its journey to develop a skills marketplace for Persons with Disabilities (PWDs) as part of Trifam which aims to be a digital platform connecting PWDs to potential employers. Since October 2018, the team has been building the community of talents with disabilities as well as reaching out to companies to raise awareness to increase employment opportunities for our talents. From July 2019, the team started the TomoWork Initiative in collaboration with Sumitomo Life Insurance from Japan to innovate the employment of PWDs. Their mission is to seek out the hidden talents of persons with disabilities through innovation and collaboration.

Education & Training | Social Enterprise | Technology

Anonymous texting platform that connects youths with trained peer supporters.

Mental Health & Wellness

Inawe Holdings Private Limited, No. 1 Most Trusted Digital Marketing Advisor

Digital Marketing | Marketing Consultancy

In D' Grey is a manpower & talent management agency. Searching for good part-time staffing can be quite nerve-wrecking and time-consuming. This is when we come into play to take this load off you! With a trained, all-rounded and dynamic team behind us, you can be rest assured that the manpower you hire are accessed according to their relevant experiences, attitudes and aptitudes.

Manpower and Talent Management

Just Dabao is a redistribution platform where consumers can rescue surplus food at ultra low prices. We remodelled sustainable lifestyle to be accessible and inexpensive. Follow telegram group here: https://t.me/justdabao.

Food & Beverage

Kopi Date experience empowers genuine conversations by connecting (single) strangers over coffee at unique spaces in Singapore.

Entertainment & Lifestyle

Lexly Health designs technology around people's health but now we have an enhanced direction to transform healthcare through cutting edge innovations and we have a name that reflects the full breadth of what we do and the future we want to build.

Mental Health & Wellness

Limitless (Ltd.) is a charity that does casework and counselling as well as groupwork and outreach to youths aged 12-25. Primarily in the area of mental health

Social Services | Health & Wellness

MBF is a B2B Sustainable Procurement Solutions Provider started by 4 student entrepreneurs from Yale-NUS College in Singapore. We seek to become the one-stop solution to sustainable procurement, empowering firms to gain access to environmentally beneficial solutions for their everyday sustainability needs.

Environment

MatcHub is a platform that matches talents with companies using an intelligent job matching algorithm that profiles candidates based on their career aspirations, personality and soft skills, in addition to their CV and experiences. Through MatcHub, the recruitment process is more efficient and fairer.

Technology

NewYork.SG is on a mission to unlock the untapped potential of Singapore's young creatives. This initiative was started by a group of New York-based Singaporeans who hope to inspire local creatives to build their careers abroad. We harness our large network of top people and brands in the Big Apple and beyond to support them in their pursuit.

Education & Training

Nomlah Holdings Pte Ltd works in snacks manufacturing, importing and marketing. Singapore's 1st Brownie Crisp Creator.

Marketing Consultancy | Food and Beverage

A Ransack Puzzle Hunt brings you on a journey through a series of captivating games curated to learn about the fascinating stories of Singapore. Join them in a hybrid outdoors adventure, inspired by Escape Rooms & Treasure Hunts to explore Singapore with a unique twist!

Entertainment & Lifestyle

Started since May 2018, Ooh is the first homegrown MALA snack brand and offers the spiciest & most authentic flavour in Singapore. With the rising love for MALA within the new millenials, Ooh SG became the sensational hit in a short time and and expanded within Singapore rapidly through partners such as Teppei Group and Scoot. Retailing the products at Cold Storage, Jasons, Marketplace, Giant, NTUC Finest as well Amazon, Shopee, Lazada, Qoo10, GrabMart, PandaMart, Ooh SG today is focusing on their international expansion and putting their #localmade products into the global map.

Food & Beverage

Rolling Pineapple is a first aid training company. We educate MNC, SME, organizations, healthcare and families on knowing what to do when a medical emergency happen.

Others: Health

At Saltine Communications, we secure affordable media features and press interviews for startups and SMEs, be it on newspapers, online publications, magazines, television or radio. No costly retainers, only guaranteed results. Our team cuts through fluff to deliver only what you need for conversion and credibility – press coverage.

PR & Branding

SgFitFam Pte. Ltd. was created to make sustainable fitness more accessible to everyone. With a team of personal trainers and group fitness instructors, they are able to provide a plan suited for both 1-to-1 personal training and corporate health programs in Singapore. They don't believe in a one-size-fits-all approach and neither are our services restricted to a gym. The trainers can travel to your home or office at your convenience. Regardless of your lifestyle, they make every effort to put you at the heart of our services.

Sports & Recreation | Health & Mental Wellness

Skilio is a soft skills measurement and analytics platform that empowers organisations to track soft skill development over experiences.

Technology

Startup Boost Singapore was founded in 2018 and started off building websites and web applications for local Singaporean startups. Over the years, we started serving MNCs, agencies and institutional clients when they realised that we offer twice the value of a traditional web development firm – at half the price.

Website Development

We believe that styling is innate. When you discover yourself and feel confident of who you are, it permeates into other areas of your everyday life!

Entertainment & Lifestyle

Willow is Singapore's first online zero waste marketplace providing all your daily needs in reusable packaging. Simply place an order and our circular delivery chain will take care of the rest.

Sustainability & Environment

The Green Collective is Singapore first Collective of sustainable brands curated based on the UN SDG principles. The Collective is an attempt to redefine retail of sustainable products by using a rural cooperative model based on sharing of available resources in an urban setting to create sustainable and profitable business model while empowering communities and our environment.

Energy & Environment

ÜNIK STUDIO was founded in 2017 as a platform for young designers to express themselves through fashion. Through the union of e-commerce and youth creativity, we uncover innate artistic acuity in young people around the world, sharing the stories of these newfound youth designers.

Entertainment & Lifestyle

Singapore's Online Farmers' Market, Urban Origins, connects Singapore's residents to urban produce that has mostly been grown or manufactured locally. Think of us as an online farmers' market that brings all of Singapore's best food producers to your doorstep. When you shop with Urban Origins, you're contributing to a more robust and resilient food system. Your support helps our local producers scale their businesses and bring their delicious craft to the wider community.

Food & Beverage

VIVITA Singapore is a creativity accelerator and global community of curious innovators and creators that equip children with 21st century skills, providing them with an environment that cultivates fearless exploration.

Education & Training

Whatsdoc is a healthcare communication & collaboration company founded in 2020. ""Connect everyone in healthcare, seamlessly and conveniently. redefining mobile messaging in healthcare. like how you can whatsapp your friends, now you can whatsdoc your drs.

Others: Health
To get in touch with us or find out more about the HubQuarters vibrant pool of young entrepreneurs network, do contact us at hubquarters@scape.sg.