Creative Arts
Street Dance Intensives: Breaking
17 - 19 Sep, 2:00 PM - 9:00 PM
*SCAPE The Ground Theatre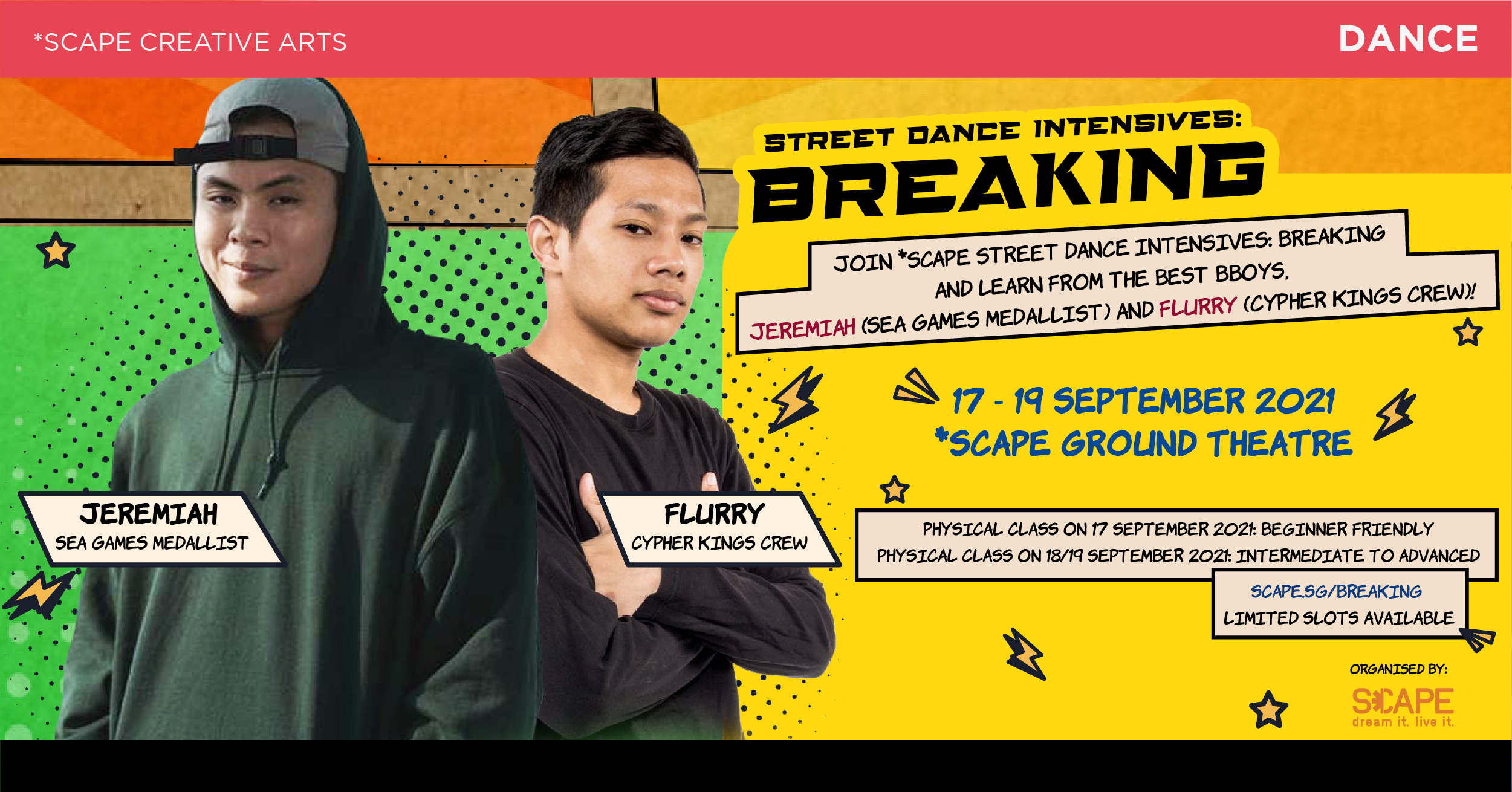 Street Dance Intensives: Breaking
Want to learn breaking? Looking to improve your breaking moves and meet the breaking community?
Join *SCAPE Street Dance Intensives: Breaking and learn from the best Bboys, Jeremiah (SEA Games Medallist) and Flurry (Cypher Kings Crew)!
17 September 2021 | Beginner Friendly
Bboy Flurry Class           5:00PM – 7:30PM
Bboy Jeremiah Class     7:30PM – 9:00PM
Watch the livestream on Youtube
Watch the livestream on Facebook
$15 for physical class on 17 September 2021
Click here to GET YOUR Tickets today!
Instructors
Bboy Jeremiah 
(
Jeremiah Sim
)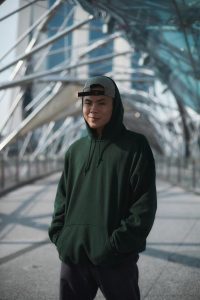 Bboy Jeremiah has been breaking for about a decade. He represented Singapore in several international competitions like the Freestyle Sessions World Finals in Los Angeles and many others such as SEA Games 2019 where he managed to clinch the bronze medal for Singapore. Jeremiah will be sharing his experiences, training methods and how to understand the usage of the body better. His style combines all parts of breaking, like Powermoves, Footwork, Freezes and Top rocks, making him a well-rounded Bboy.
Achievements:
South East Asian (SEA) Games 2019 – 3rd Place Bronze medal
*SCAPE Radikal Forze Jam Singapore Qualifiers 2019 4v4 – 1st

Place

Full Effect 2019 1v1 Bboy – 1st

Place

Freestyle Sessions World Finals 2018 2v2 USA, Los Angeles –Top 32
Who is the champion 2019 1v1 BBoy | Malaysia, Johor Bahru – 1st

Place
Bboy Flurry (Sufian)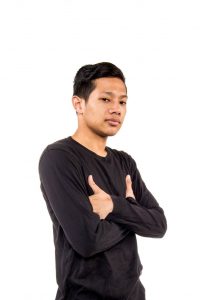 Muhd Sufian also known as Bboy Flurry has started Bboying (Breakdance) at the age of 15. He is part of an international crew called Cypher Kings. Flurry has a strong balance between power moves and footwork. He has been actively taking part in competition locally such as Singapore Bboy Championship, Red Bull BC One Singapore, Gimme A Break Bboy Jam, R16 World Finals and many more. Flurry has also competed internationally in countries such as Indonesia, Hong Kong, USA, Germany, France, Hungary, Switzerland, China, Malaysia and Sri Lanka.
Achievements:
Origins: Interschool bboy battle Singapore 2020 3v3 – 1st Place
Juice Jam Malaysia Qualifiers 2020 1v1 – 1st Place
International Breaking Battle 2019 Germany 2v2 – 2nd Place
Rep Your Style 1v1 Bboy Malaysia – 1st Place
Style 4 Miles Singapore 7-2-smoke  – 1st Place
Click here to GET YOUR Tickets today!
Schedule