Dance Science Workshop:
Diving Into – Functional Anatomy
Why is it important for dancers to understand their own anatomy?
The *SCAPE Dance Science webinar is a platform that invites professionals such as sports science practitioners, health practitioners, and physiotherapists to share their research and knowledge.
Join us in conversation with Dr Jason Chia as he shares and guides you through basic anatomy relevant to dance!
In this workshop, you will be paired up to experience and identify some physical landmarks and bring kinaesthetic awareness to your own body!
P.S. We suggest you to attend in pairs!
Saturday, 11 September 2021 | 11am – 12pm | *SCAPE Gallery & Zoom
Speaker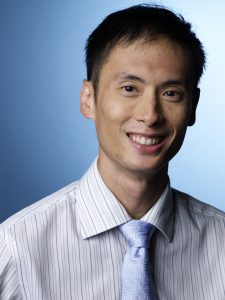 Dr Jason Chia
Head (Sports Medicine & Surgery Clinic)
Senior Consultant
Dr Jason Chia graduated from the National University of Singapore (1998) and obtained his post-graduate specialist degree, Masters of Sports Medicine from Australia (2002). He has worked as Assistant Director in Singapore Sports Council (Sports Medicine and Research Center) as well as a Consultant Sports Physician in Changi General Hospital and is currently head of the Sports Medicine and Surgery Clinic in Tan Tock Seng Hospital.