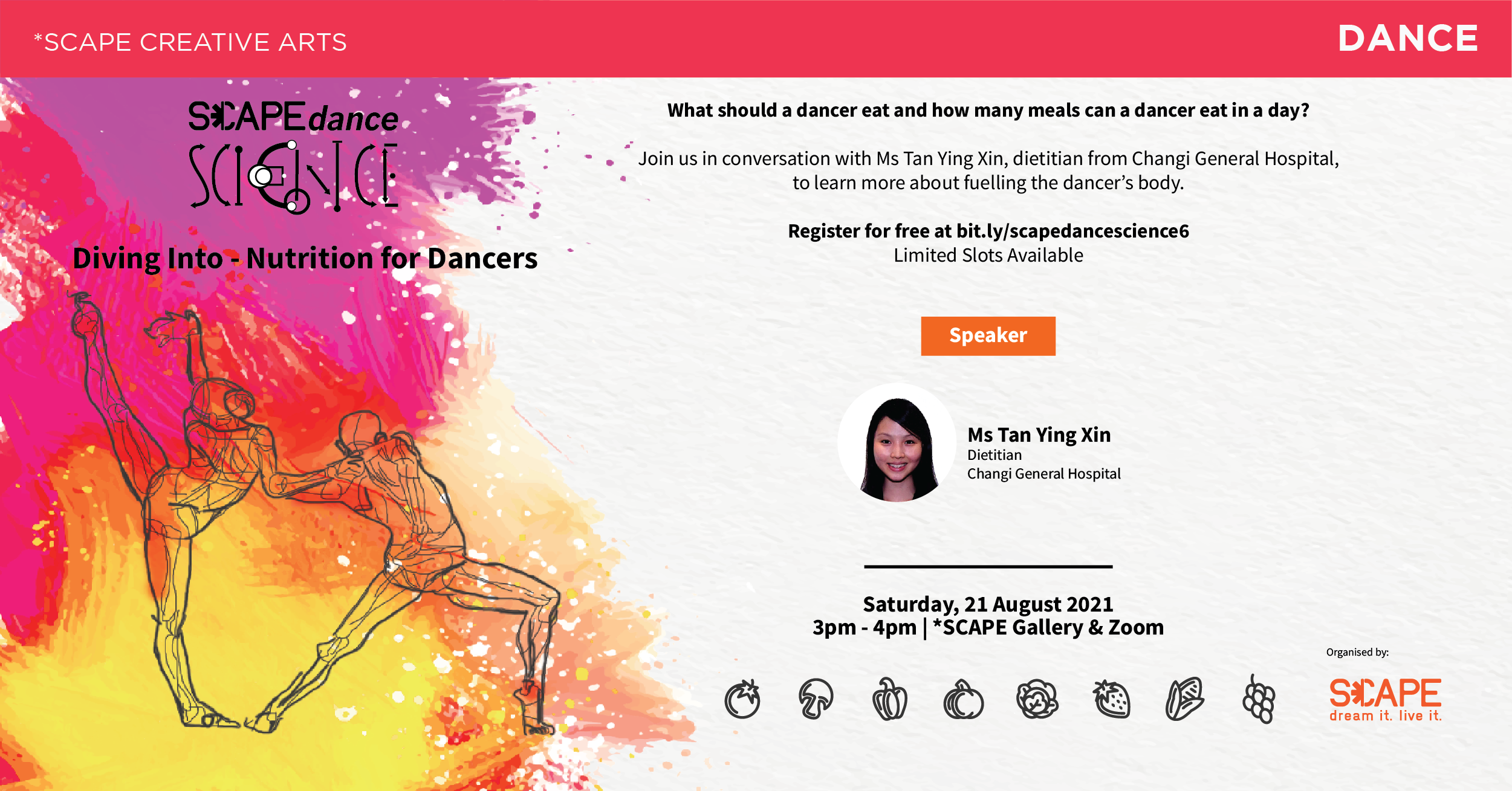 Dance Science Workshop:
Diving Into – Nutrition for Dancers
What should a dancer eat and how many meals should a dancer eat in a day?
The *SCAPEdance Science webinar is a platform that invites professionals such as sports science practitioners, health practitioners, and physiotherapists to share their research and knowledge.
Join us in conversation with Ms Tan Ying Xin, dietitian from Changi General Hospital, to learn more about fuelling the dancer's body.
In this workshop,  she will also be sharing more about healthy eating and about pre and post training diet plan.
Saturday, 21 August 2021 | 3pm – 4pm | *SCAPE Gallery & Zoom
Speaker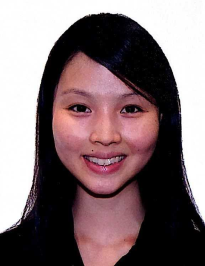 Tan Ying Xin
Dietitian
Changi General Hospital
Ying Xin graduated from Flinders University in Adelaide, South Australia with a Bachelor of Nutrition and Dietetics in 2015. She has been working at Changi General Hospital (CGH) since January 2016. She provides weight management dietary advice to patients at Singapore Sports Medicine Centre @ CGH and Novena. She is an accredited member of Singapore National Dietetics Association ( SNDA) and Dietetics Association of Australia (DAA).  Apart from that, Ying Xin also provides dietetics services in disease management and nutrition support in various speciality e.g. endocrinology, liver disease, geriatrics and kidney disease. She is part of the advisory board of Exercise is Medicine Singapore and a Certified Nutrition Support Clinician (CNSC).