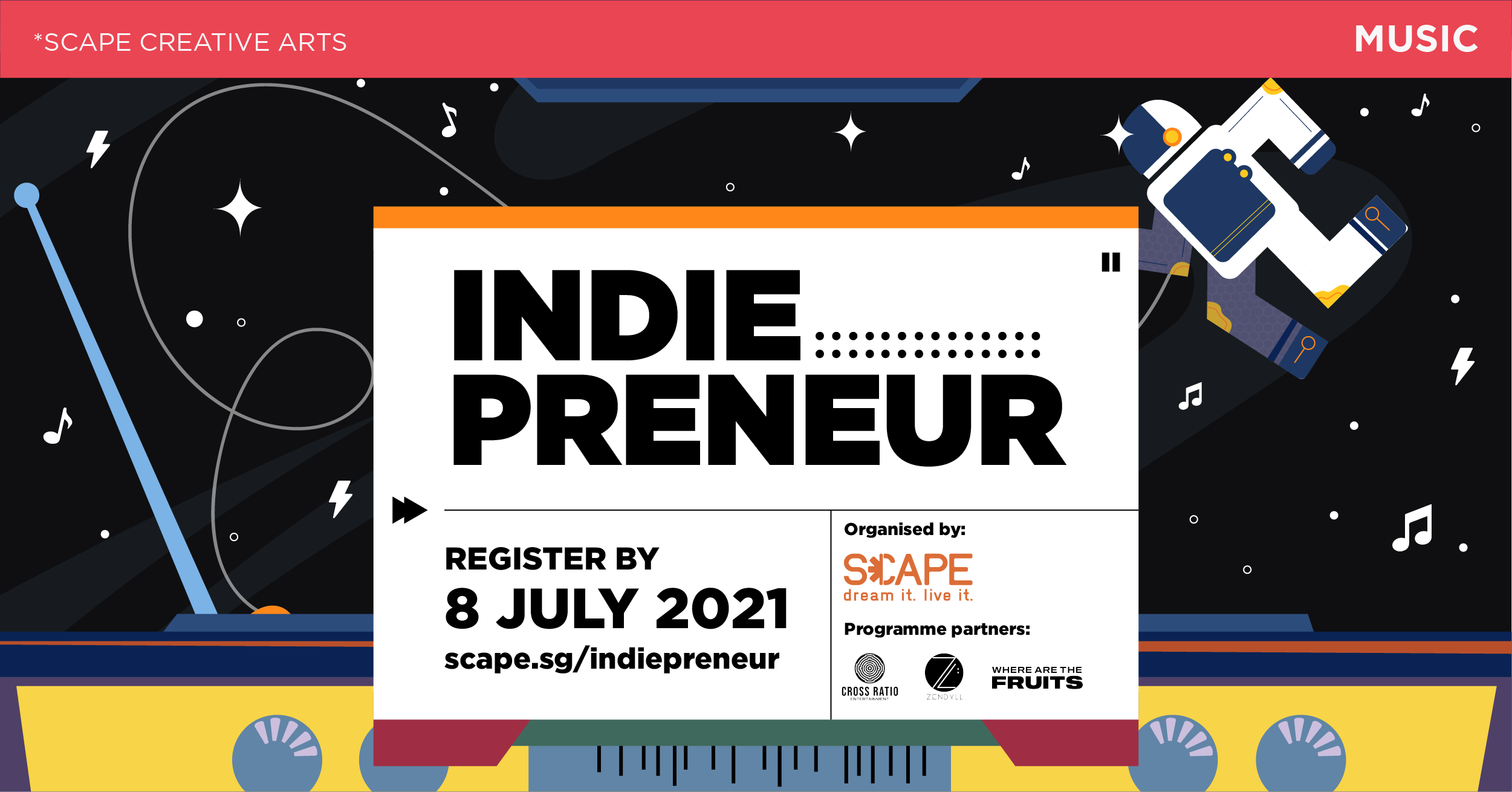 CONCEPT: ACCELERATING AN ARTIST MANAGER
Interested to become an artist manager? Join *SCAPE Music Indiepreneur where you can be part of an accelerator programme to become an emerging artist manager. You can expect access to industry partners and have the opportunity to learn and develop with these established partners in areas such as music events and artist management, label management, distribution and promotion as well as marketing.
*SCAPE Creative Arts aims to build an ecosystem of youth artist managers who will be inspired to lead the conversation for the arts in Singapore.
Registration is open to youths between the age of 15 – 35 years old of Singaporean / PR nationality.
Applicants are to fill up all sections of the registration form.
A write-up of less than 80 words of your understanding on the role of artist managers / your interest in the programme.
You are required to obtain parental consent if you are below 18 years of age. A form will be sent to you via email.
Key Programme Dates:
Call for Applicants: 11th June 2021
End of Call-Out to Applicants: 8th July 2021
Shortlist of Participants: 11th July 2021
Interview with Shortlists: 13th – 16th July 2021 (Based on Participant's Availability)
Attachment with Selected Participants: 19th July – 29th November 2021
Presentation of Key Learnings: 9th and 10th December 2021