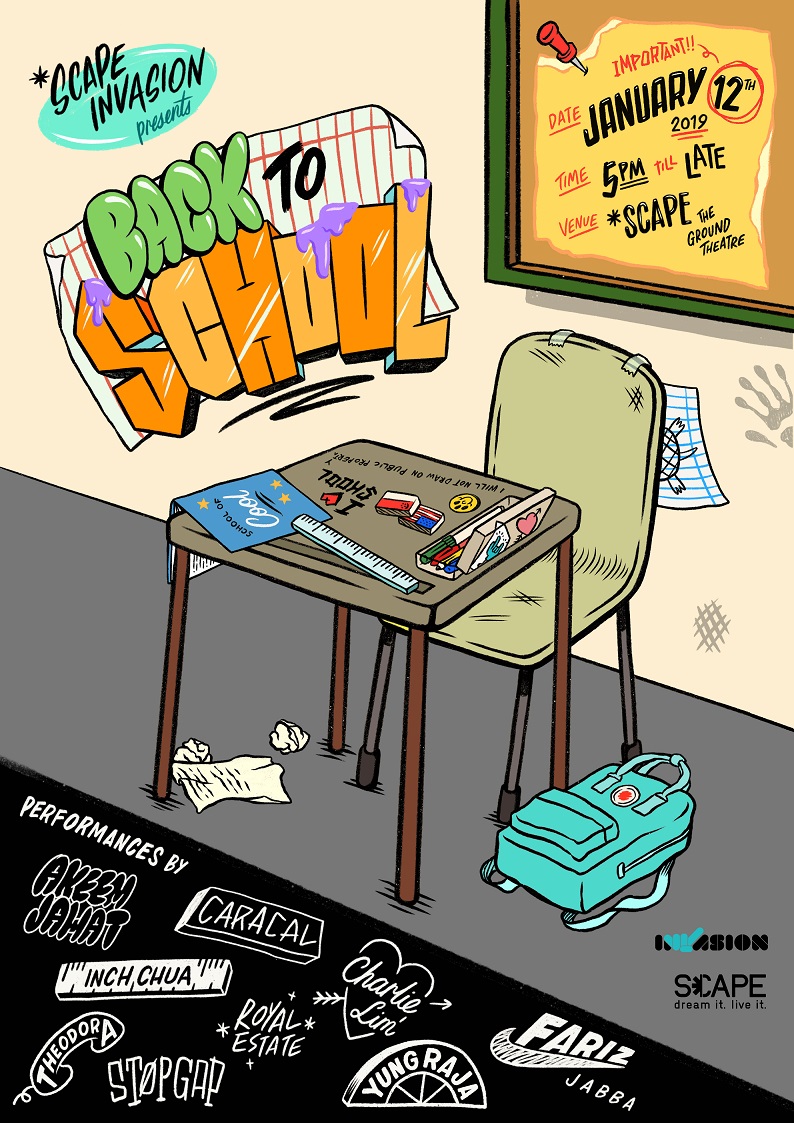 Sat, 12 Jan | 5pm – 10pm | *SCAPE The Ground Theatre, Level 2
For it's 5th year, school is in session with the *SCAPE Invasion Festival!
On the 12th of January 2019, from 5pm-1030pm, GET BACK TO YOUR SEATS 'cause you're about to get SCHOOLED at the classes of Electro-pop, Rock and Hip-hop! We also have some drinks and snacks that will definitely take you back to your school days! Latecomers will miss out!
Entry to the festival will be based on a 'pay-what-you-want' model where YOU get to choose how much you wish to pay! 
Different price tiers will have different rewards. All proceeds will go back to the artists
What are you waiting for? CHOPE your tickets NOW!
Buy your tickets at: Rock | Electro Pop | Hip-Hop
Back To School Bazaar
Sat 12 Jan – Sun, 13 Jan | 12pm – 10pm | *SCAPE Marketplace
In Conjunction with *SCAPE Invasion festival, *SCAPE Back to School Bazaar is curated to
1) support Invasion Back to School theme
2) drive footfall to the mall
3) create a back to school experience as the youth kick off the new academic year.
Pricing of the booth would be $150 for 2 days
Interested vendors can drop an email to venue@scape.sg