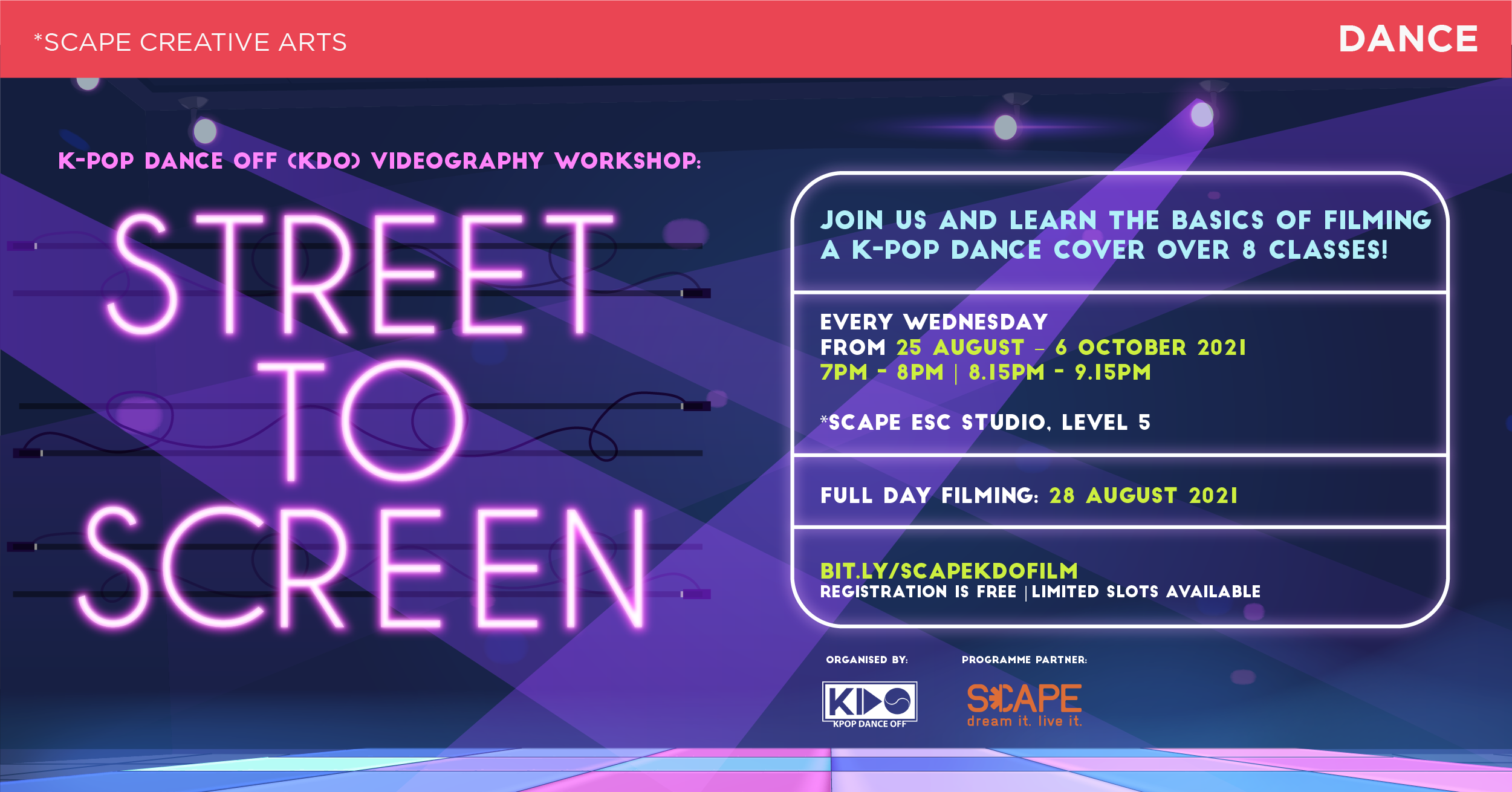 K-POP DANCE OFF (KDO) VIDEOGRAPHY WORKSHOP:
STREET TO SCREEN 
Do you want to learn how to film and edit a K-Pop dance cover?
Join McCoy Yip from K-Pop Dance Off (KDO) and learn the basics of filming a K-Pop dance cover with your phone over 8 classes.
You'll also get to film an actual K-Pop dance cover and learn how to edit the dance covers using Adobe Premiere Pro!
Every Wednesday
From 25 August – 6 October 2021
7pm – 8pm | 8.15pm – 9.15pm
*SCAPE ESC Studio, Level 5
Full day Filming: 28 August 2021
Limited Slots Available
Mccoy
KDO Youth Leader

Juggling between being a dancer, a videographer, an editor, and a teacher, McCoy brings to the table the best of his knowledge and experience to the table, in order to guide others as one of their own. McCoy aims to help grow and make dreams of aspiring dancers come to life in any way he can. The community comes first in his book, and he plans to give as much back to it as it has for him.