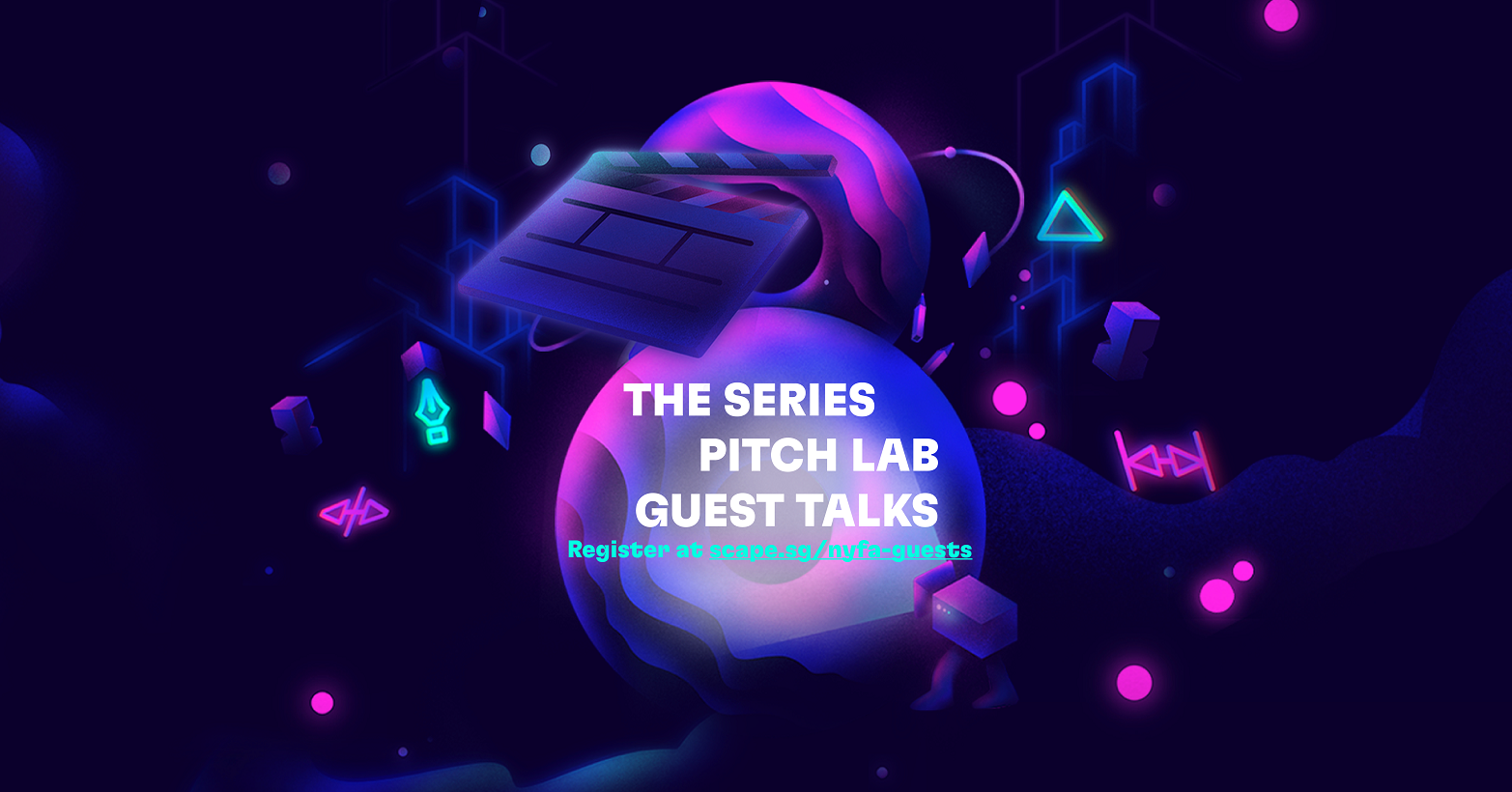 The Series Pitch Lab Guest Talks
Writers' Room: Key to Writing Successful Episodic Series with Bradley Liew
From Hellbound to Alice in Borderland, episodic series feature fascinating storylines that keep audiences hooked. What does it take to write a compelling series? Join us for this talk to understand the changing landscape and acquire tips and tricks on episodic writing.
19 April, Wed, 7.30pm to 9pm
Getting It Right: Creating Noteworthy Content For Film and Episodic Series with Janice Chua
What are the components to consider behind a successful series or film? This talk will delve into the challenges of creating content that not only stands out in a competitive/fast-paced media landscape, but also resonates with audiences.
30 April, Sat, 11am to 12.30pm
Speakers
Bradley Liew

Bradley Liew is a Malaysian-born Philippines-based producer and director.

In 2012, he was accepted into the Asian Film Academy of the Busan International Film Festival where he won the Lumos Award for Outstanding Performance from celebrated Chinese filmmaker Jia Zhangke. He is an alumnus of the NAFF Fantastic Film School, Berlinale Talents, Tokyo Talents, Locarno Filmmakers Academy, EAVE Ties That Bind and the Sam Spiegel International Film Lab. In 2016, he completed his debut feature, a Malaysian-Philippine co-production entitled Singing in Graveyards. It made its world premiere in-competition at the Venice International Film Festival Critics' Week. It went on to compete and screen in over 30 festivals such as Thessaloniki, Mostra Sao Paulo, Busan, Hawaii, and won best film in both Kolkata and Malaysia. His second feature film, Motel Acacia, a creature-horror genre, made its world premiere at the Tokyo International Film Festival. The film is currently sold to North America, Japan and multiple territories in Southeast Asia. Bradley has gone on to work on multiple long-form narrative series including detective thriller The Tapes for iWant (the largest streaming platform in the Philippines) and the Malaysian Episode Ayizah, Ayizah for HBO Asia's Folklore Season 2. He was the show-runner of Astro Malaysia's Doors: A Philippine Horror Anthology and Cignal Philippines' 'Now Streaming' Anthology Series.

He is the Producer of Lav Diaz's anti-musical Season Of The Devil (Berlinale Main Competition), his upcoming film-noir When The Waves Are Gone (Philippines, France, Singapore, Denmark, Portugal) and Truong Minh Quy's Viet and Nam (Vietnam, Philippines, Singapore, France, Netherlands). He is also co-producing debut Vietnamese filmmaker Pham Ngoc Lan's Cu Li Never Cries (Vietnam, Philippines, France, Norway) and Lorcan Finnegan's Nocebo (Ireland, UK, Philippines) starring Eva Green and Mark Strong.

Janice Chua

Janice Chua is Vice President of Imagine International. She manages the development and production of local language content in Asia. Prior to that, she was Vice President of Development and Production Asia at Ivanhoe Pictures where she developed and packaged chinese-language projects for China and also served as one of the producers on Crazy Rich Asians. Born and raised in Singapore, Janice started her career in China as an international film sales manager. She then became Director of International at Beijing Galloping Horse where she oversaw international business and co-productions such as John Woo's The Crossing. Janice Chua is currently producing Imagine's first international scripted series, Taiwan Crime Stories which began shooting in Taiwan last November, 2021.