Short Film Social Watch Party: Waves (Point & Shoot Edition)
05 May, 8:00 PM - 9:00 PM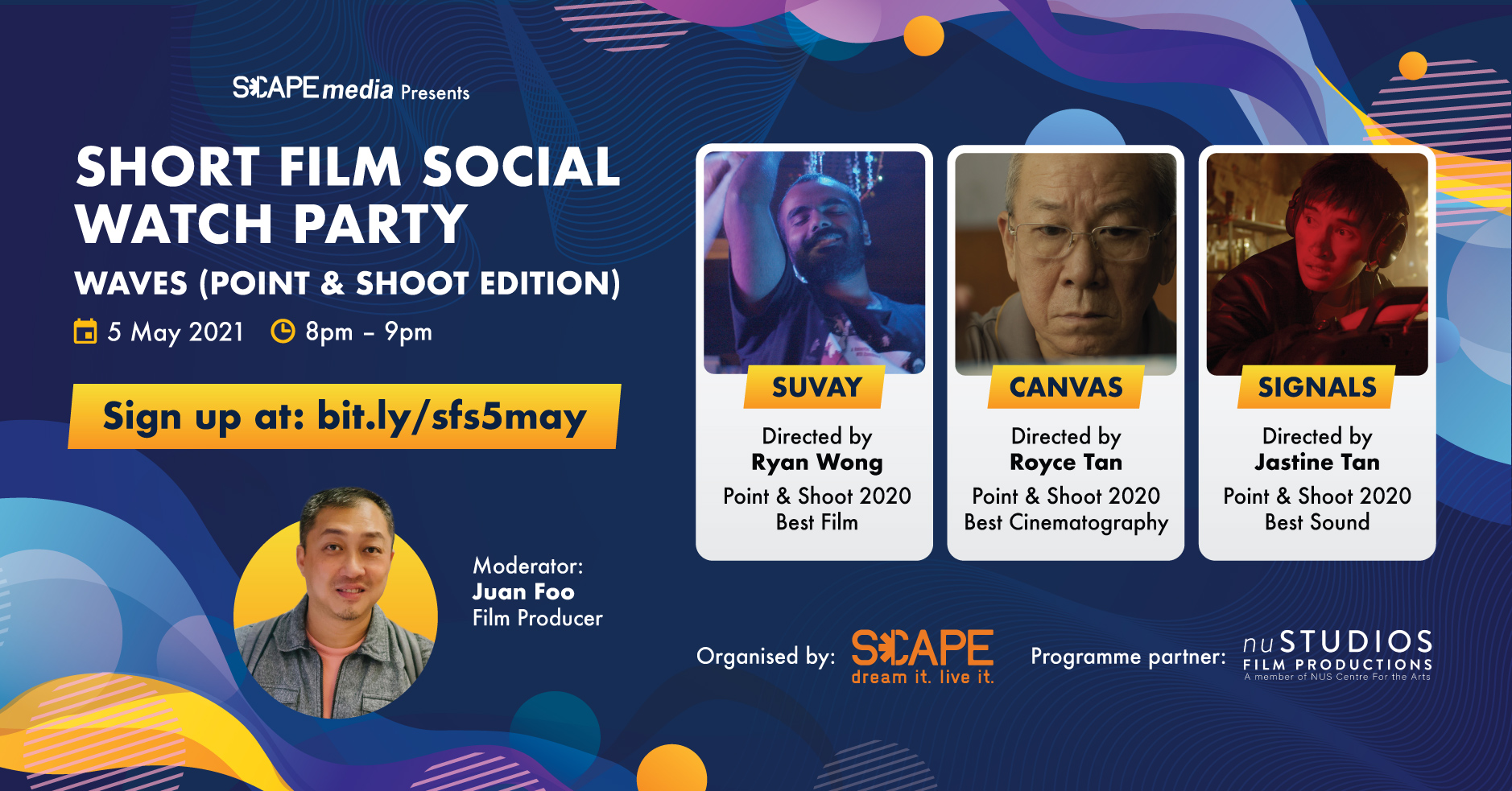 Watch the winning entries from Point & Shoot 2020, as the young filmmakers share more about their experiences behind the 55-hours challenge!
Hear as they open up about the making of the films and more in this Short Film Social Watch Party: Waves (Point & Shoot Edition).
Surely, there's no better way to end the day than to sit back and enjoy an evening of best short films.
Click Here to Register Today!
5 May 2021 | 8pm – 9pm | Live Webinar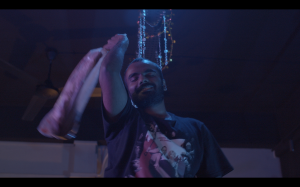 Suvay
Directed by Ryan Wong
Point & Shoot 2020 Best Film
Suvay shows the complexity and unpredictability of human emotions and tells the lesser told side of a one-sided story. The human condition challenges our perceptions of fiction and reality, sometimes blurring those lines, tastefully.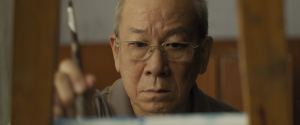 Canvas
Directed by Royce Tan 
Point & Shoot 2020 Best Cinematography 
After the death of his son, a retired artist picks up the brush again as a means to cope with his loss.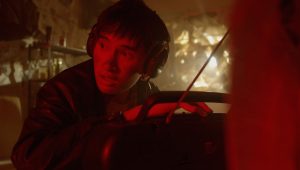 Signals
Directed by Jastine Tan
Point & Shoot 2020 Best Sound
In a now inhospitable Earth, the last wave of flights has departed, leaving the man behind without his son. The man now races against time trying to establish communication with the departed shuttle's radio waves before it leaves the galaxy.
Moderator
Film Producer: Juan Foo
Juan Foo is a pioneer independent producer with close to 20 years of experience in the film industry. He has worked as a producer for various Singapore films including Return to Pontianak (1999), and Perth (2005), and is currently working on Singapore's first creature movie Circle Line (2020).
Click Here To Register Today!
5 May 2021 | 8pm – 9pm | Live Webinar