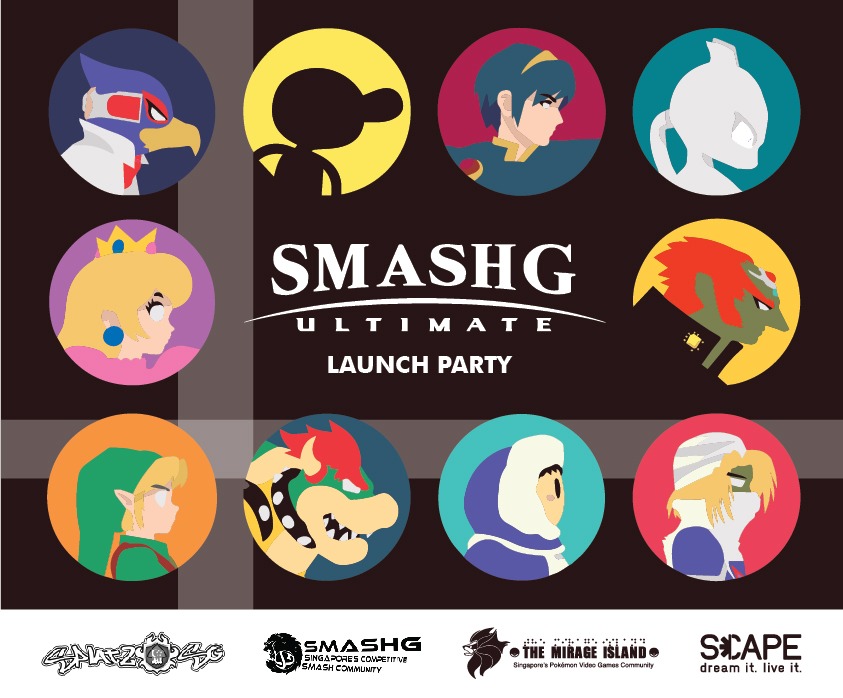 Come and celebrate the launch of Super Smash Bros Ultimate with SmashG: Singapore's Competitive Smash Community at *SCAPEmedia Hub on 8-9 December 2018!
Join us with your Nintendo Switches as we try to unlock all 74 characters together!
Don't have a Switch? No worries as there will be several sets for FREE play!
Participate in our Faction 4-Way Newcomer Tournament on Sunday and stand to win awesome prizes.
Please note that all participants are to ensure that they have a compatible controller before the tournament starts. Controllers and free-play setups will be provided on-site, but subject to availability on a first-come-first-served basis.