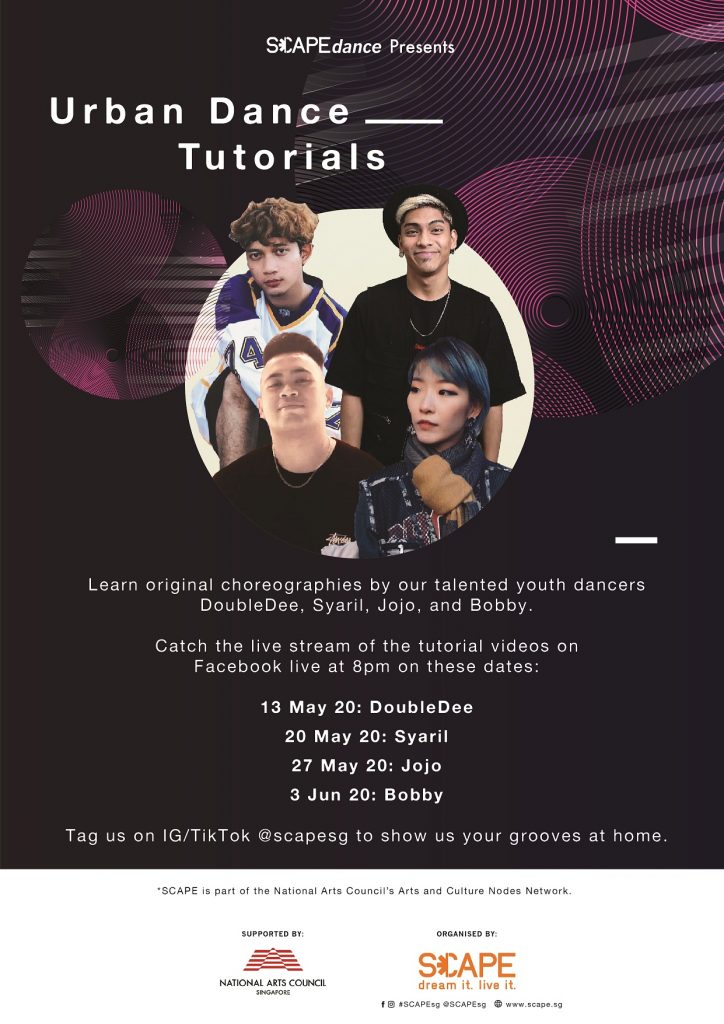 Learn various skills from the comfort of home.
Dance Instructor Profiles
Bobby started off with ballet and cultural Malay dance. He then got himself heavily involved in Urban dance in 2013. Since then, he nurtured this dance style and incorporates it with basic body isolation, foot work, and swag, making it his own flavor of Urban dance.
 IG: bobbyxndhika
FB: Bobby Prayogi 
Jojo is part of a duo named Euhojojo and crew SGD. She has been teaching Kpop since 2010 and Urban later. Jojo achieved Champion for Changwon Kpop World Festival 2019 (SG Rounds), Excellence Award for Changwon Kpop World Festival finals in Changwon 2019, Korea Champion for Herstory SUTSD Singapore 2018, 2nd runner up for ABCD Singapore 2017 and also taught overseas in countries such as Thailand and Chengdu, China Sinostage. 
IG: jojohung0 
FB: Euhojojo 
DoubleDee has been dancing for 14 years and is currently an urban dance instructor at Recognize! Studios. DoubleDee's dance style is a mixture of his learnings over the years from various dance teachers both locally and from overseas. DoubleDee identifies his urban dance style as a mixture of swag and a touch of feminine to bring out the vibe and grooves in his choreography. 
IG: Dbl.dee
FB: Azlan Roslan 
Syaril started dancing at the age of 11 with the influence of Hip-Hop style. He is currently the director of Forze Crew in Singapore and a dance instructor at Recognize! Studios. Syaril went to pursue his studies in dance at LASALLE to expand his dance vocabulary through the exposure of other diverse genres. Upon graduation, Syaril hopes to be able to work with and lead the youth of Singapore's dance scene. 
IG: Syarilsyazzy 
FB: Syaril Syazzy