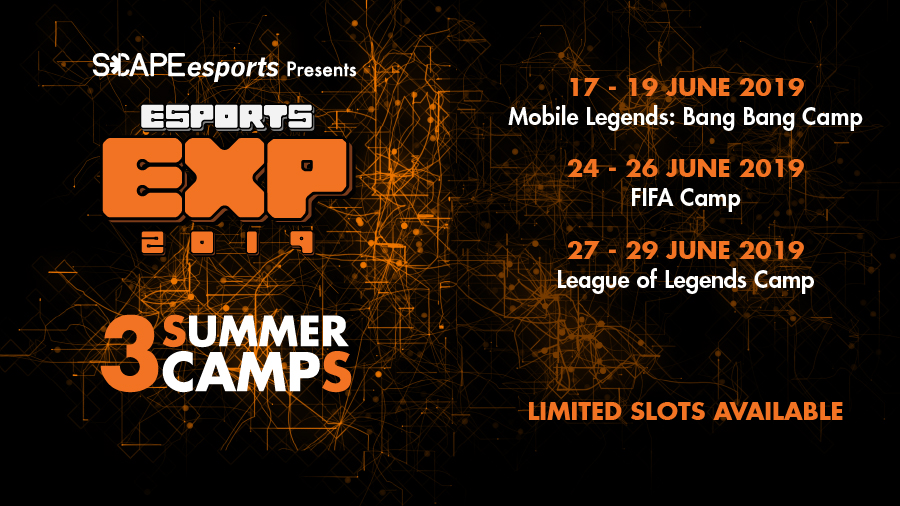 EXP2019 will be conducting a total of 3 summer camps. These specially curated 3D2N esports camps will begin in June, and will provide youths with a platform and safe space to:
Foster social mixing with other like-minded youths within the esports communities

Contest among teams in esports-centric activities to encourage unity and retain competitiveness.

LOL Summer Camp: SIGN UP
MLBB Summer Camp: SIGN UP
FIFA Summer Camp: SIGN UP
WHAT CAN YOU EXPECT?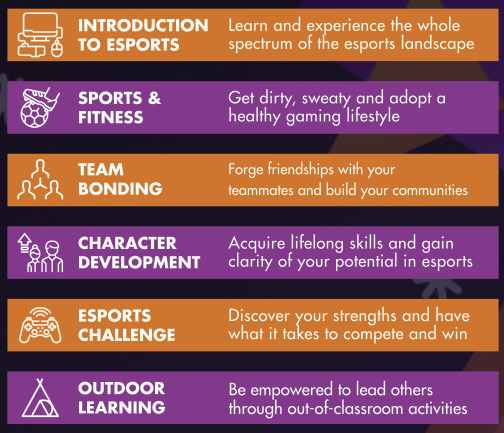 For more information, stay tuned!