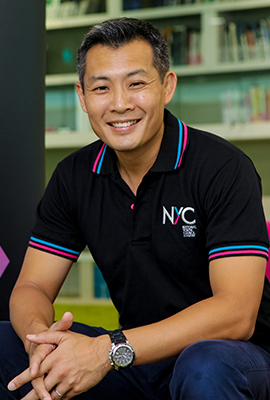 DAVID CHUA
Chief Executive Officer, National Youth Council / Chairman, *SCAPE Co. Ltd
David Chua is the National Youth Council's (NYC) first Chief Executive Officer since its restructuring in January 2015 to include Outward Bound Singapore (OBS) and Youth Corps Singapore. He is also concurrently the Chairman of *SCAPE. NYC is the national agency to coordinate holistic youth development and partners a variety of organisations to ensure that our youth have the opportunities to be confident, resilient and to take ownership of Singapore's future. Prior to joining NYC, David served in the Singapore Armed Forces (SAF) for about 20 years. His more interesting jobs saw him working in Indonesia for three years across 27 provinces as an Army Attaché, partnering Dim Sum Dollies' Selena Tan to curate the 2013 National Day Parade Show, and safeguarding the 'little red dot' from external security threats when he was in Joint Operations.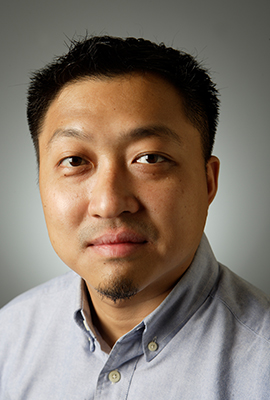 JUAN FOO
Independent Film Producer
For many, Juan Foo is candidly regarded as the filmmaker who is 'still' around doing independent work. He is a producer, educator and activist. Juan was a pioneer graduate of Singapore's first film school and started off as freelance production crew. His past professional experiences include being a video editor, a journalist, a script reader and distribution assistant for a Japanese-UK film finance company. Juan was involved in Singapore's pioneering independent features like 'The Road Less Travelled', 'Return to Pontianak', 'Dirty Laundry and 'Perth'. Interestingly, Juan was also trained in traditional cel animation and worked briefly in Japanese animation. Juan teaches at media institutions on subjects ranging from animation, filmmaking and producing. He also worked as a public servant in media training, talent development and content quality assessment. Juan is also active in U Creative, a community platform for the creative industry to network to share experiences and generate business.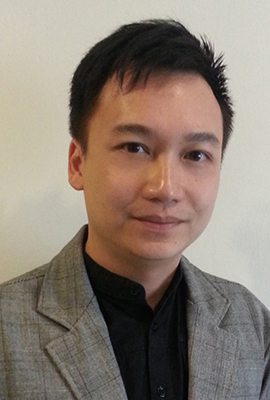 GARY GOH
Director, Content and Business Development Management, mm2 Entertainment Pte Ltd
A media practitioner of 14 years, Gary Goh started his career at MTV Asia & Nickelodeon in 2002 managing the licensing & merchandising of MTV and Nickelodeon brand properties. In 2005, Gary joined Zhao Wei Films producing films & TV commercials for directors like Eric Khoo, Royston Tan, Brian Gothong Tan and Boo Junfeng. The films that Gary produced have traveled to international film festivals in Cannes, Berlin, Pusan and many others. In 2014, he joined mm2 Entertainment as Director for Content & Partnership Development. Together with the team at mm2, he continues to drive movie projects, develop initiatives to discover new filmmakers and bridge new business opportunities and partnerships. To date, he has produced a total of 12 full-length feature films and numerous TV commercials.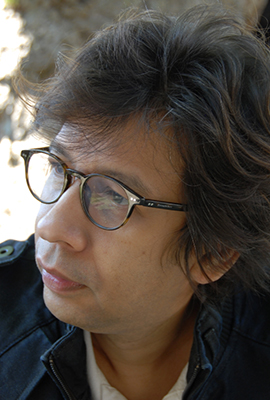 RENNIE GOMES
Managing Director, Yellow Box Studios
Best known for his edgy, experimental grooves and unconventional methods, Rennie has won several international awards for his creative sound design and music. Over the past couple of years, Rennie has worked on international productions like 'Marco Polo' with Netflix and more recently on HBO's 'Halfworld' seasons one and two. 2015 also saw Rennie's work on the HBO horror/thriller TV series 'Grace' win in the category of best Sound Design in the Regional 2015 Apollo Awards. In late 2009, he spearheaded Yellow Box Studios' most adventurous venture to date – Building Singapore's first Dolby Certified Film Mixing facility and a Film Scoring stage to cater for their increasing regional film clientele. He has also worked with well-known directors like Emmy Award winner Robert Chappel, Asia's film stalwart Eric Khoo and awarded director Royston Tan. 2015's highly-acclaimed Singapore collaborative film '7 Letters' had his hand in sound designing Royston's piece and 5.1 mixing the entire film for Dolby Cinema release.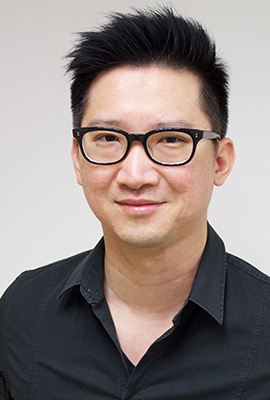 ERVIN HAN
Co-Founder, Robot Playground Media
Ervin is the co-founder of Robot Playground Media, an award-winning animation studio based in Singapore. A seasoned animation producer and director, Ervin is a passionate storyteller with a desire to see more Asian stories brought to life through animation. He created Singapore's first prime-time animated series, Heartland Hubby and the acclaimed animated short, The Violin, which won an Asian Television Award in 2017. His animated anthology, Timescapes: A Singaporean Anthology was released in 2017 and his studio is currently developing its first animated feature film.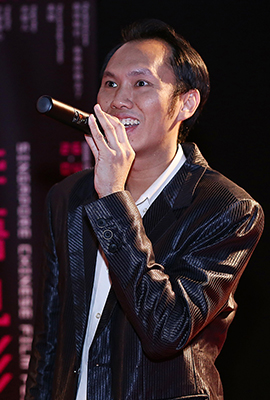 DAVID LEE
Vice Chairman, Singapore Film Society
David has years of experience as a film programmer, reviewer and publicist, having curated various film festivals and programmes such as the Singapore Chinese Film Festival, SFS Talkies, Animation Nation, Singapore Writers Festival, SG Films@ Library, and community screenings for People's Association. He is currently the Vice Chairman of the Singapore Film Society, helping to manage the longest established (since 1958) non-profit film organisation in Singapore. He also co-founded The Filmic Eye, a consultancy firm that specialises in film distribution & marketing, as well as conducting film literacy programmes.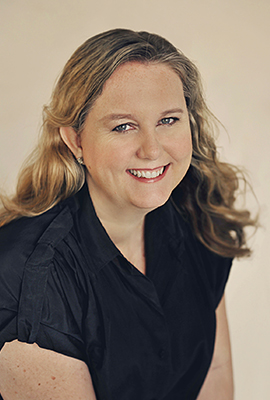 JOCELYN LITTLE
Managing Director, Beach House Pictures Pte Ltd
As one of the founding partners of Beach House Pictures, Jocelyn oversees company operations and international coproductions, forging partnerships with global brands that include Nat Geo, Discovery, A&E Networks, Lonely Planet, Fox International Channel, NBC Universal, Turner Broadcasting and BBC Worldwide. In 2013, she spearheaded the company's expansion into four divisions, including Beach House Pictures (factual), Beach House Kids (children's TV), Beach House Entertainment (reality formats) and Beach House Studios (apps, design and animation) and growing the company into one of the largest independent production companies in Asia. She is also a member of the International Academy of Television Arts & Sciences and is on the panel of the Singapore Workforce Development Agency's Workforce Skills Qualifications (WSQ) system.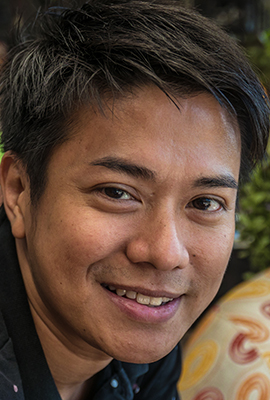 AZMAN MOHANMED
Colourist, Gravitate Pte Ltd
Azman Mohamed is an award winning colourist and musician. His love of visual arts and music began in his early years as a performance artiste. His journey as a musician playing the ocarina inspired him into a career in post-production of over ten years – from being first an audio producer and later to a visual storyteller who brings images to life through colours. His work as a colourist extends across a broad range of genre from television commercials to documentaries and feature films. He feels privileged to have collaborated with some of Singapore's acclaimed filmmakers like Boo Junfeng, Royston Tan, Wee Li Lin and Eric Khoo in bringing their story vision to fruition.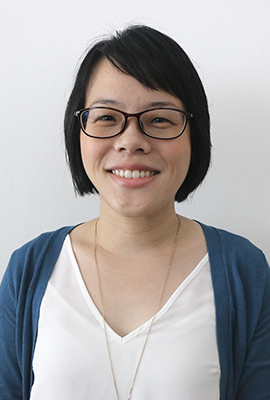 KRISTIN SAW
Assistant Director, Singapore Film Commission/Infocomm Media Development Authority
Kristin Saw has been with the Singapore Film Commission (SFC), part of the Infocomm Media Development Authority, since 2008. The SFC aims nurture, support, promote Singapore talent in filmmaking, the production of Singapore films and a film industry in Singapore. Prior to joining the SFC, she was a programme manager at an independent contemporary arts centre in Singapore, The Substation, where she curated independent films and organised events for the local film community. Her interest in Singapore films began when she was leading the nuSTUDIOS Film Productions student group at the National University of Singapore.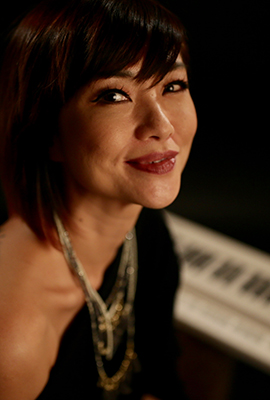 CHRISTINE SHAM
Freelance Film Composer
Fresh from winning the Top Local Contemporary Instrumental award by COMPASS (Composers & Authors Societyof Singapore 2016, Christine is known as a film and TV composer and a sought after keyboardist having played with popular artistes such as A*mei, Stefanie Sun and David Tao.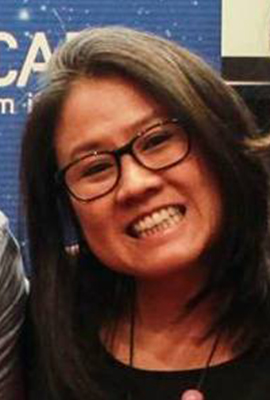 CARLENE TAN
Senior Manager of Animation Development, The Walt Disney Company (Southeast Asia)
With nearly 2 decades of experience in animation, Carlene is currently developing original animation with The Walt Disney Company (Southeast Asia). She has also consulted with various animation studios across the globe, producing and developing animated TV series for children. She was the Studio Head with One Animation where she produced the International Emmy nominated TV series, Oddbods, as well as Insectibles. Prior to that, with the founder of Dreamworks Animation, she managed the Singapore arm of Cloudpic Global and produced various digital projects for mobile apps launched across Asia. She was also one of the founding members of Singapore's first animation studio, Peach Blossom Media, where she started her animation career. Coupled with half a decade of nurturing media start-ups at the Singapore government, Carlene puts her strategic business experience with her love of storytelling to connect with audiences and bring products to life. A fervent consumer of all kinds of stories, Carlene also loves getting a little bored and coming up with new smoothie recipes in her free time.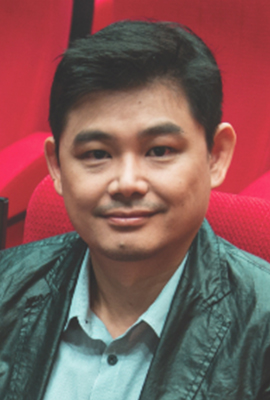 TAN CHIH CHONG
Co-founder, Sitting In Pictures
Chih Chong possesses over 25 years of experience in the local film and television industry. Having done work for companies as diverse as MediaCorp, National Geographic Channel, Discovery Channel, Fremantle Media, Voom Networks, AETN, CTN, RTM, and many others, he brings along with him both depth and breadth gained over a broad spectrum of works in factual entertainment, magazine, comedy, drama and feature film projects. He currently serves as President of the Association of Independent Producers Singapore (AIPRO) as well as a committee member of the Singapore Film Commission. He also sits on the academic advisory committees of both the ITE and Republic Polytechnic.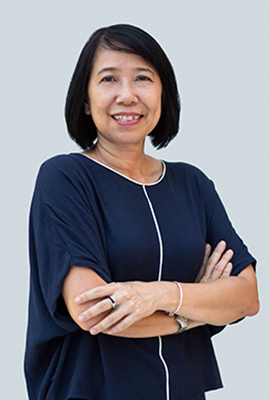 PIMPAKA TOWIRA
Programme Director, Singapore International Film Festival
Pimpaka is the first female Thai filmmaker to be noticed by international viewers and critics through her feature film debut ONE NIGHT HUSBAND (2003) which gave her international fame. She writes, directs and produces all of her films. She has also been invited to serve as a jury member for many film festivals and won the Silpathorn Award in 2009, distributed by the Ministry of Culture in Thailand. In 2010, her short film POR won the Special Jury Award at the Pacific Meridian IFF, after which she made three acclaimed shorts, FATHER (2010), TERRIBLY HAPPY (2010) and MOTHER (2012). Her second feature, and most recent film, THE ISLAND FUNERAL (2015), was awarded Asian Future Best Film Award at Tokyo IFF and received the FIPRESCI Award at the Hong Kong IFF.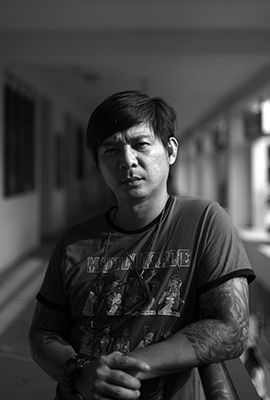 ALAN YAP
Independent Director of Photography
Alan Yap is a multi-award-winning Director of Photography, with experience across different genres and regions. Such exposure has further honed his craft and each experience further develops a maturity and unique eye. Demand for Alan's services has seen him work extensively in China, Taiwan, Hong Kong and Malaysia among other countries. A thirst for learning and always putting his best into each of his works keeps him highly motivated with a strong sense of humility.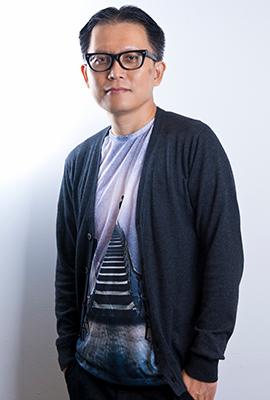 YEOW KAI CHAI
Director, Singapore Writers Festival
Kai Chai is the current festival director of Singapore Writers Festival. He is a former journalist who has covered music, film, television and the arts for two decades with The Straits Times, My Paper and 8 Days. He has worked as an editor as well as a movie and music reviewer. A co-editor of the literary journal Quarterly Literary Review Singapore, he is also a poet and a fiction writer.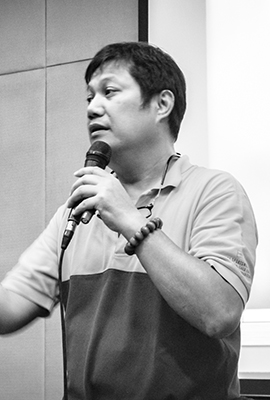 YIM MUN CHONG
Editor Supervisor, Iceberg Design Pte Ltd
Mun Chong is currently an editor at Iceberg Design.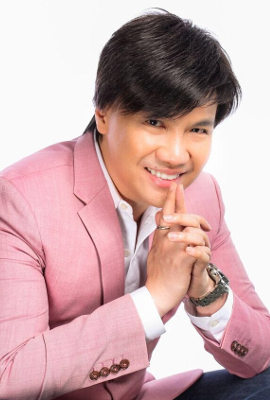 SAMUEL SEOW
Founder & Managing Director, Samuel Seow Law Corporation
Samuel's expertise is in the field of intellectual property law and general commercial and corporate law, and he has extensive experience in dealing with a wide range of transactions, with a special focus on the application of these laws to the entertainment, arts and media industries. He is a much recognised name in these industries. In 2010, Samuel received the Spirit of Enterprise Award, which is given out annually to a select few to recognise individuals who embody the best of the entrepreneurial spirit in Singapore. In 2017, Samuel won the Best Personal Brand Award 2017 in honour for individuals with the highest visibility on social media and leading to positive impact on their business.
A lover of the arts, Samuel takes pride that Samuel Seow Law Corporation has been awarded the Distinguished Patron of the Arts award from the National Arts Council for the past consecutive years.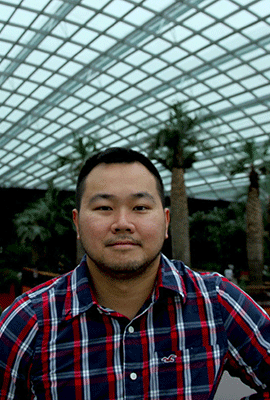 JEREMY SING
Founder, SINdie
Jeremy is the founder and editor of SINdie, a website on Singapore films. In the last 10 years, through SINdie, he has written extensively about local films, both short and feature films, as well as interviewed numerous filmmakers. Before SINdie, he was making short films and his works have been screened both locally and at overseas film festivals and competitions. Little known to many, he juggles all his film and film-writing commitments with his full-time job as a Public Relations Consultant.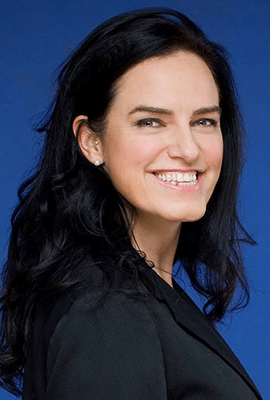 JENNIFER BATTY
CCO HOOQ
Based in Singapore, Jennifer Batty is responsible for building world-class programme offerings tailored to the Asian audiences. She joined HOOQ in 2017 as Chief Content Officer after 8 years with the RTL Group, the leading European Entertainment Network. Jennifer worked on the expansion of the RTL Group in Asia, including the joint venture with CBS Studios International. Prior to RTL, Jennifer was Vice President of Programming for Star World in Asia. In Europe, Jennifer was Head of Programming at Viasat Broadcasting (Modern Times Group), responsible for content across its 13 pay-tv channels in Scandinavia and Eastern Europe.
HOOQ is Asia's first premium video-on-demand service to launch across the region, built in Asia for Asia. HOOQ is a start-up joint venture established in January 2015 by Singtel, Sony Pictures Television and Warner Bros. HOOQ delivers over 15,000 Hollywood, regional and local movies and TV shows to customers anytime, anywhere by enabling them to stream and download on their Internet device or platform of choice. HOOQ is currently available in India, Indonesia, Philippines, Singapore and Thailand.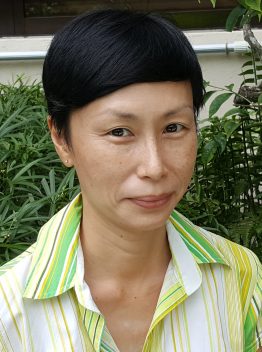 Tan Fong Cheng
Producer, Zhao Wei Films Pte Ltd
Fong Cheng cut her teeth in the industry producing television commercials since 1995. She has worked with all manner of clients, from MNCs to governmental bodies. In 2001, she decided to concentrate on movies and came on board Zhao Wei Films. Since then, she has produced many of the company's most noteworthy TV series as well as films including Khoo's Be With Me and No Day Off, as well as Royston Tan's 15 and 881. A crowning achievement for her was producing Eric Khoo's My Magic, which was invited to compete in the prestigious Main Competition of the 61st Cannes Film Festival. Fong Cheng also produced Eric Khoo's first animation feature film, Tatsumi, which was invited to the 64th Cannes Film Festival and made its North American premiere at The Museum of Modern Art. She recently produced Eric Khoo's In The Room (40th Toronto International Festival, 20th Busan International Film Festival) and Boo Junfeng's film Apprentice.