We are Retrofocus. I am Juan, the lead guitarist, and this is Jo, the vocalist. We are part of a 7 piece band.
The funny story of how we came about started in 2016. There was an event called House of Vans, I (Juan) just applied for it because it said "Musicians Wanted". I thought they wanted musicians, but no – they wanted a band. So two days before the show, they gave me a call and said two bands pulled out and they asked me to join. I said, "Sure, can I play covers?". They said, "No man, you have to play original songs." At that point, I had a couple of songs on my SoundCloud that had no lyrics to it. Meanwhile, Jo and the rest of the band are all friends from Poly and we were all in the same music interest group. So two days before the show I was like, "Eh do you mind writing lyrics and melodies to the song?"
We then got the band together in about 48 hours.
Our anxiety was through the roof. We were playing together before in school for open house and other events so chemistry-wise it was already there, but this was different because it was about bringing life to what Juan had already created musically, and how can I (Jo) put meaning to it and how can the band add their own elements and flair to it. I (Juan) made a Whatsapp group and called it the "Impossible Project". To cut the story short, we managed to get second runner-up for that event. So that was how Retrofocus was formed.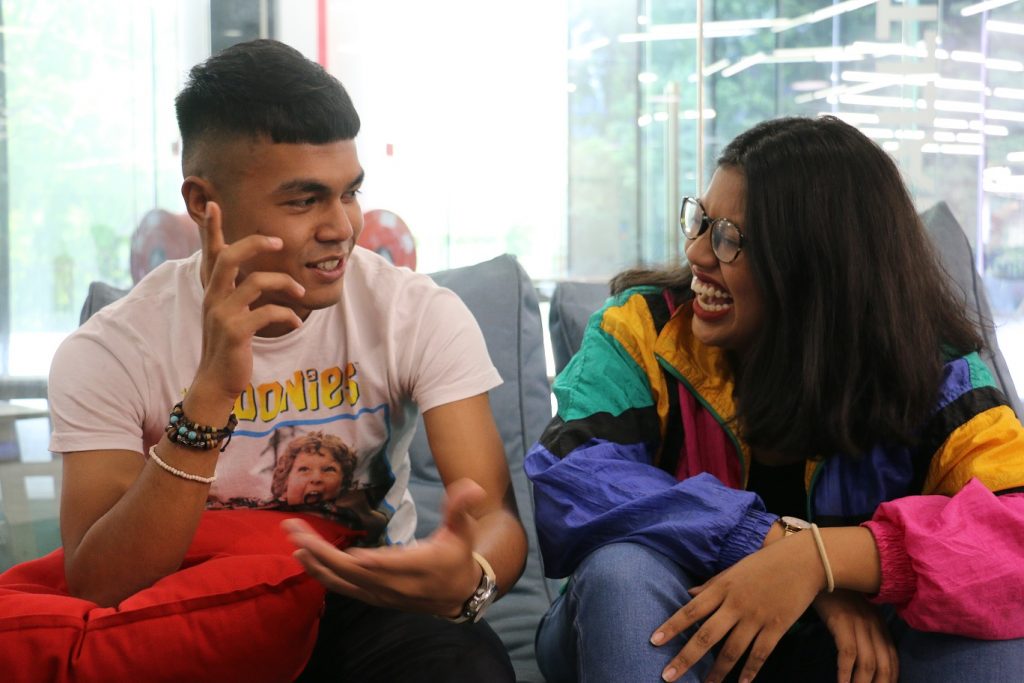 That experience was one of our biggest challenges at the start. The most recent achievement is definitely the Youth Music Award that we received earlier this year.
There was also a contest to open for American alternative rock band, Walk The Moon, and Retrofocus won. But unfortunately, they cancelled the concert. Otherwise that would have been pretty awesome to open the show for them.
This year, we aspire to release more music. We released an EP in 2017, and now it's 2019, so it is definitely about time we put out new music. We spent a year playing our EP and people already knew our songs so we will definitely be making more music and improving because now we know what people like and what we like as well. So we are taking the time to explore a lot of things.
The biggest challenge we face is being a 7 piece band, and most of our members are currently serving National Service. The good thing about being part of a music interest group in school is that we know other musicians as well so we always try our best to find someone to replace us when not all of us can make it. We try to always have a constant pool of people to play for our shows.
My advice to youths just starting out would be to have a plan. It is very easy to just follow your passion but people don't realise that crazy things can happen. You really don't know what can happen and I really think you should go in with your head held high because when something comes you just have to go through with it. So definitely, have fun but also have a plan.
Another advice is to don't always say "Yes" to everything. Just have fun. Because when you make this a career or a side job, you may lose track of what makes you happy and that's usually when bands start to fight. When you find yourself not feeling too happy, then just chill out and know how to enjoy the ride while it lasts.
If anyone asks what Retrofocus is about, I (Juan) would usually say "feel good funk" because whenever we are in the motion of writing songs or arrangements, we always have the mentality that people should feel good and just be happy, whether it is a 5 minute song or a 45 minute set. The basis of our band musically is "funk", so "feel good funk".