The Music Day Out! 2021 Conference and Workshops features a variety of speakers, presentation topics, and network opportunities that will help creative and cultural entrepreneurs, organisations, practitioners to expand their knowledge and resources. The conference presents speakers to also expand perspectives on the independent music community.
Update: With the current Safe Management Measures, all conferences will be held virtually via livestream platforms (Vimeo, Facebook, YouTube) only.
PRE-EVENT MDO: 6 OCTOBER 2021
SOCIAL ISSUES 
There is a lot that goes into being respectful and sensitive in today's climate. This panel discusses the common tropes to avoid, internet behaviour and gender issues.
Date: Wednesday, 6 Oct 2021
Time: 7.30pm – 8.30pm
Speakers
Sukki Mennon, Artist
Cyrus Chen, Head of Tunecore SEA
Pyra, Artist, Thailand
PRE-EVENT MDO: 13 OCTOBER 2021
CONTENT IS KING
Discover your audience and find out how to get inspired to create your own content.
Date: Wednesday, 13 Oct 2021
Time: 7.30pm – 8.30pm
Speakers
Jean Seizure, Artist and Content Creator
Benjamin Kheng, Artist and Content Creator
Annette Lee, Artist and Content Creator
MDO DAY ONE: 18 OCTOBER 2021
TACKLING EMERGING MARKETS
Uncover strategies to develop your own fan base. Discover the dominant streaming services, media and venues to market your music.
Date: Monday, 18 Oct 2021
Time: 7pm – 8pm
Speakers
Joff Cruz, Swan Zoo, Vietnam
Elodie Sobczak, Pulse City, Myanmar
Chris B, The Underground HK, Hong Kong
Andrew Mam, Baramey Productions, Cambodia
LOCALISING GLOBAL DEVELOPMENTS
The topics covered in this panel include NFTs, mergers and acquisitions, major label behaviour, IPOs, investing in music companies and new music technology.
Date: Monday, 18 Oct 2021
Time: 8.15pm – 9.15pm
Speakers
Tan Peng Sing, Where Are The Fruits
Esmond Wee, Secret Signals
Eddy Lim, Hip Hop DX
Priya Dewan, Gig Life Pro
MDO DAY TWO: 19 OCTOBER 2021
TODAY'S FUNDRAISING
How can we do fundraising in an online world? This panel discusses how to use funds, how to woo brands for support and integrating art forms into fundraising.
Date: Tuesday, 19 Oct 2021
Time: 7pm – 8pm
Speakers
Joe Tan, Music for a Cause
David Siow, Performance Arts Association/NTUC U FSE
Dawn Wong, Foundation for The Arts & Social Enterprise
SONGWRITING IN THE BIG LEAGUES
Discover what a publisher looks for, how to write briefs and improve your songwriting skills.
Date: Tuesday, 19 Oct 2021
Time: 8.15pm – 9.15pm
Speakers
Josh Wei, Songwriter
Gregory Tan, Warner Chapelle
Roo Pigott, Prolific Songs x Kobalt
Tat Tong, Sony Music Taiwan
MDO DAY THREE: 20 OCTOBER 2021
ARTIST MANAGEMENT
Learn how to make money for yourself and your artist. Discover how to brand your artist and set the vision.
Date: Wednesday, 20 Oct 2021
Time: 7pm – 8pm
Speakers
Raphael Ong, Middle Class Cigars
Isaac Miranda, Plain Pack Label
Isaac Chew, Big Duck Pte Ltd
Adin Kindermann, Sony Singapore
DOING YOUR OWN STREAM
This panel discusses the thought processes behind creating content for a stream and the programme flow. The panel will also explore how to engage fans through a medium.
Date: Wednesday, 20 Oct 2021
Time: 8.15pm – 9.15pm
Speakers
Shigga Shay, Artist
Hubert Ng, Artist
Aeriqah, Artist
Indran Paramasivam, Independent
MDO DAY FOUR: 21 OCTOBER 2021
COVID-19 SUCCESS STORIES
Hear from actual case studies on survival and pivoting your business during these trying times.
Date: Thursday, 21 Oct 2021
Time: 7pm – 8pm
Speakers
Nicholas Gerard, Peatix
AoCheng Su, Independent
Mah Chen Zhong, Tonehouse Studios
Audrey Lim, Independent
UNDERSTANDING VERNACULARS
Find out how the vernacular scene differs and explore cross-language collaborations and different consumption patterns.
Date: Thursday, 21 Oct 2021
Time: 8.15pm – 9.15pm
Speakers
Joshua Goh, Artist
Imran Ajmain, Artist
Tim De Cotta, Artist
MDO WORKSHOPS: 23 OCTOBER 2021
MUSIC SCORING FOR FILM WITH ALEX OH
Ever wonder what goes on during the film scoring process when a composer creates music to the content produced? What are the important considerations and effective techniques and processes in film scoring? How can we integrate our own creativity in the process of music-making? Join us for this exclusive workshop conducted by Alex Oh, one of Singapore's most prolific film composers, as he shares his insight and experience through a mix of presentation, demonstration and hands-on activities.
Date: Saturday, 23 Oct 2021
Time: 1pm – 3pm
Venue: *SCAPE Level 2, #02-15
Tickets: Free
By the end of the programme, you will be able to:
Recognise the importance of film scoring
Identify important considerations behind film scoring
Identify effective techniques in film scoring
Outline effective processes in film scoring
Integrating creativity in the process of film scoring
TOURING & MARKETS WITH DAVID SIOW
The music markets all over Asia are segmented and very confusing. Join music export professional David Siow as he breaks down his methodology and shares strategies around how to penetrate each market and find your audience. David will also be sharing some tips and tricks to making touring sustainable and enjoyable, diving into details like logistics, finance, networking and more.
Date: Saturday, 23 Oct 2021
Time: 4pm – 5pm
Venue: *SCAPE Level 2, #02-15
Tickets: Free
MUSIC PRODUCTION WITH JOSH WEI & SHAYKHANDBAKE
Get up close and personal with producers Josh Wei and Shaykhandbake as they share tips on music-making and insights to navigating the music industry. They will speak on their journey with music thus far, discuss the process of music-making in today's world and touch on the importance of differentiating your product in an ever-evolving industry where you must remain relevant. Be sure not to miss out on this special opportunity of learning and connecting!
Date: Saturday, 23 Oct 2021
Time: 5.30pm – 6.30pm
Venue: *SCAPE Level 2, #02-15
Tickets: $10
SPEAKERS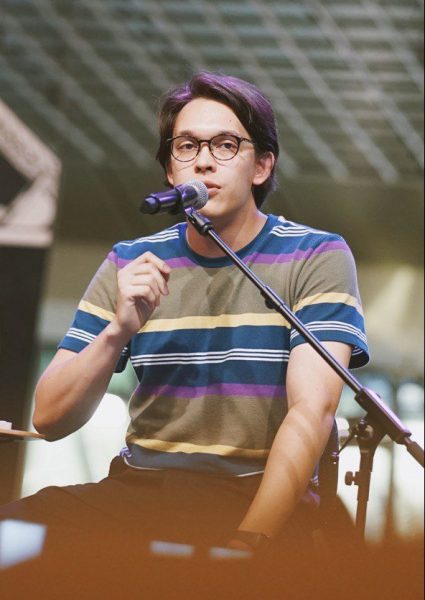 Adin Kindermann
Adin Kindermann grew up in the music scene, performing as the frontman for indie band, Stopgap. He's championed the local music scene during his stint at Invasion Singapore as Production Manager for the *SCAPE Invasion school tours and Programme Manager for events such as SHINE Festival, NOISE Invasion, the Youth Music Awards and more. Now at Sony Music Entertainment Singapore, Adin handles artist management, artist & repertoire and business development.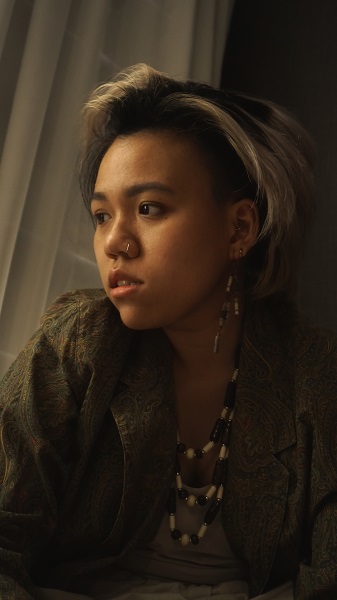 Aeriqah
As a storyteller at heart, aeriqah's songwriting is guided by her most sacred experiences. Mainly writing about her mental health, heartbreak and letting go, she uses honesty to spread compassion through her music. The brutally honest lyrics and sentimental nature of aeriqah's songs takes influence from the music of dodie, Lizzy McAlpine and JP Saxe. She has been a featured performer in events by The Esplanade, BooksActually and Pink Dot, and in July of this year, aeriqah released her newest single, Call Out, produced by Tim De Cotta.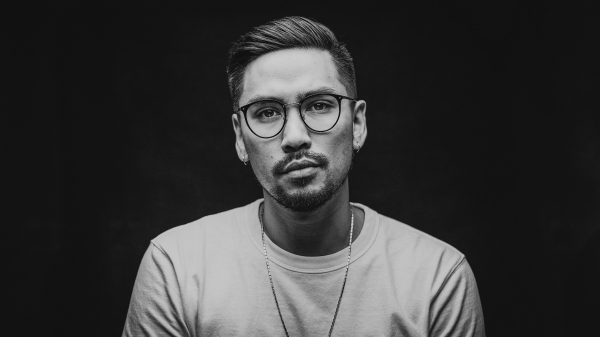 Andrew Mam
Andrew Mam is Chief Creative Officer at Baramey Production, a pioneering Cambodian production house and music label that recently signed Cambodia's first international distribution deal with Warner Music Group's ADA. Hailing from San Jose, California, he began his path towards being a creative leader in Cambodia by acquiring a BA in International Development Studies from UC Berkeley with a focus on Southeast Asia. He now uses his energy to mentor, develop, and empower Cambodia's next generation of artists using his experience as a performer, dancer, rapper, photographer, and event producer.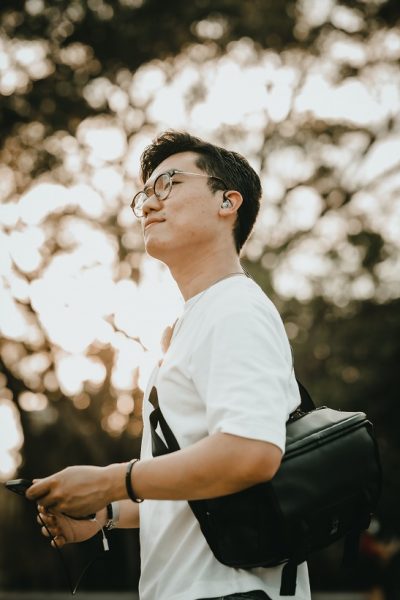 AoCheng
Cheng has been a familiar face in the Singapore music industry since 2010. Known for his funky and dynamic rhythm guitar playing, Cheng is a versatile musician who delivers every performance with a level of enthusiasm. Besides performing regularly with other local acts, Cheng runs his own live sound reinforcements company where he seeks to improve the sound quality of live bands performing for small to mid scale events. His knowledge of audio engineering has propelled his business to support more than 20 local acts in the past three years. As a self-taught musician, Cheng aims to inspire future generations of musicians by sharing his knowledge with everyone in this industry.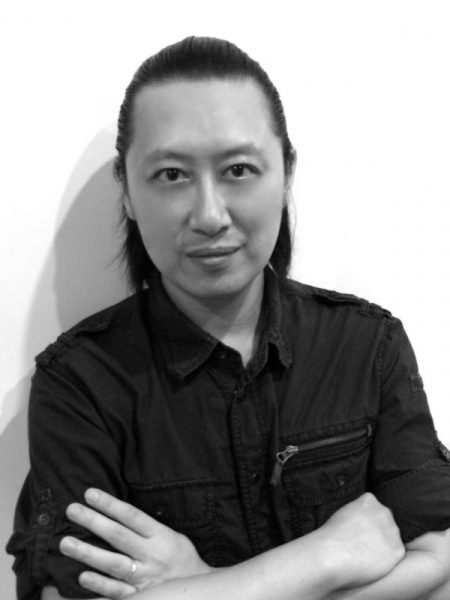 Alex Oh
Alex Oh, a film composer, producer and pianist with two decades of experience, is one of Singapore's most prolific and versatile film composers. His philosophy is simple – to tell stories through music. Alex has scored 23 feature films in Singapore, Australia, China and the United States, with genres ranging from comedy, family-oriented drama, action films, horror. Notable works include 1965, Taxi! Taxi!, My Dog Dou Dou, Imperfect 我们都不完美, 大世界 Its a Great Great World, as well as festival award winners like Faeryville, and darker films like Bait 3D, Rule No. 1 and The Maid. Alex has also worked with advertising agencies Lowe, Y&R, Saatchi & Saatchi, McCann-Erickson, TBWA and composed for numerous commercials. Alex received Top Local Soundtrack award at the 22nd COMPASS (Composers and Authors Society of Singapore) 2017 awards presentation and twice nominated for Music Composition in Apollo Awards 2017 in short film Journey and Best Original Music Score in Asian Television Awards 2004 for TV Series & The Frontline.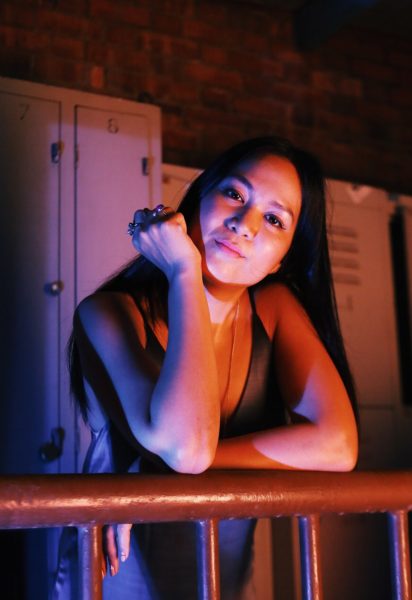 Audrey Lim
Audrey has dedicated the last decade to exploring every facet of the entertainment industry, with experiences ranging from radio presentation, documentary hosting and stage work; to music performance and music management; to entertainment law and content creation. Audrey also co-opened a semi-fine dining restaurant in 2018 that earned a mention in the 2019 Michelin Guide.  As her 10 years of exploration comes to a close, Audrey has chosen to focus on moderating panels at conferences, hosting more events and documentaries, and taking on other audience-facing work to prove that a brain is a terrible thing to waste.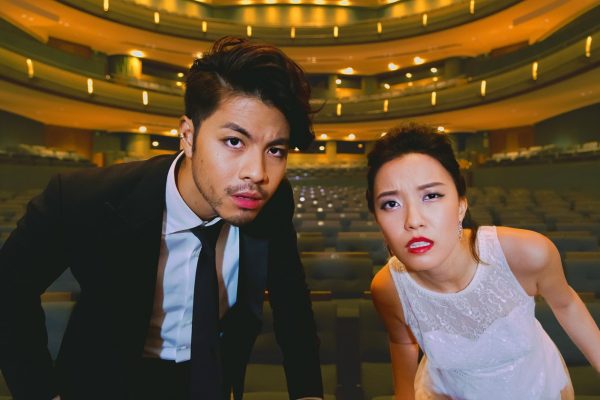 The Ben and Ann Show
Annette Lee & Benjamin Kheng are no strangers to Singaporeans. Having separately created some of the most iconic works in Singapore pop culture, they have each charted their own paths individually for years in the field of music, acting and comedy. Now, they come together for a special collaboration to harmonise the musician and comedy writers in them with a new comedy music video series digging deep into the pain and pleasures of the Asian experience. Despite having their own solo music careers, they embark on a new journey, waxing lyrical about anything from K-Drama addictions to "Cai Fan". 
Cyrus Chen
Cyrus is the Head of South East Asia at TuneCore, one of the world's leading platforms for independent musicians to build audiences and careers – with technology and services across distribution, publishing administration and a range of promotional services. He joined TuneCore in 2020, having amassed over 12 years of regional marketing and commercial experience in e-commerce companies including Eatigo, Honestbee and Changi Travel Services. Cyrus has been based in several South East Asian countries, namely Singapore, Malaysia, Thailand and Indonesia, throughout his career.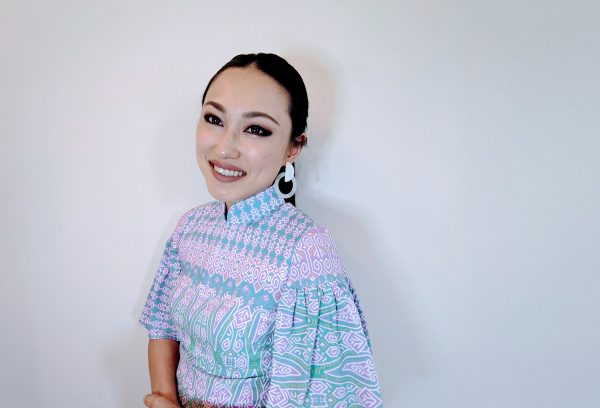 Dawn Wong
Creative producer Dawn Wong is Projects Director at Foundation for The Arts and Social Enterprise, an IPC charity that converges the arts, business and philanthropy. She leads strategic planning, and project development at The Foundation, with a focus on commissioning & exporting Singapore works, community outreach & education, and cultivating & reorienting arts philanthropy in Singapore. Dawn is also a jazz vocalist, songwriter, educator, entrepreneur, and an adjunct lecturer at LASALLE College of the Arts (Singapore).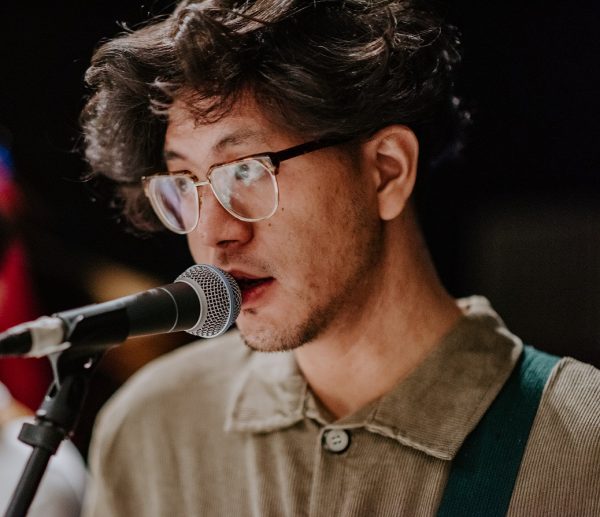 David Siow
David is first and foremost a music export professional. With his company Steady State Records he organises Singapore showcases in showcase festivals such as SONIK Philippines, Taiwan's Golden Indie Music Awards, as well as curates and programmes conferences and local developmental projects such as *SCAPE's Music Day Out! and ALT. Residency. David also does one-off lectures and speaks in music conferences all over Asia, covering topics such as market penetration and touring strategies for artists and developments across the various Asian music scenes. In SGMUSO, he had taken on the role of President – conceptualising, managing and operating the projects, such as Singapore: Inside Out in Sydney, the Music Matters Academies, Singapore showcases in festivals in Asia such as Golden Melody Awards, Singapore Matters networking sessions, ASEAN Music Showcase Festival and any export-related programmes. He has also produced small scale (200-1,000 pax) Singapore music festivals such as Aliwal Urban Art Festival, Music for a Cause/YouthX, and SGMUSO's bare. and The Outer Limits. David was currently focused on revamping SGMUSO's business model with fundraising, skills development, music export and membership at its core. In music, David's experience varies widely, from artist management, tour management, bookings, to producing, sessioning and recording. His own indie-pop band M1LDL1FE has built up their presence in Asia, opening for Travis, Walk the Moon, Death Cab for Cutie, headlining festivals in Singapore like Baybeats, IGNITE, Music Matters, securing spots in festivals all over Asia, got their original song featured in NDP 2018 and bagging awards such as COMPASS' Young Artiste of the Year award and the Best English Pop song award. As a producer (under the moniker of DSML), he is currently working with many artists across South-East Asia. Additionally, David is a preferred host for Airbnb – arranging, producing and recording tracks for Airbnb guests. The experience has become one of the most successful Airbnb experiences to date in Asia and David has done over 100 tracks thus far.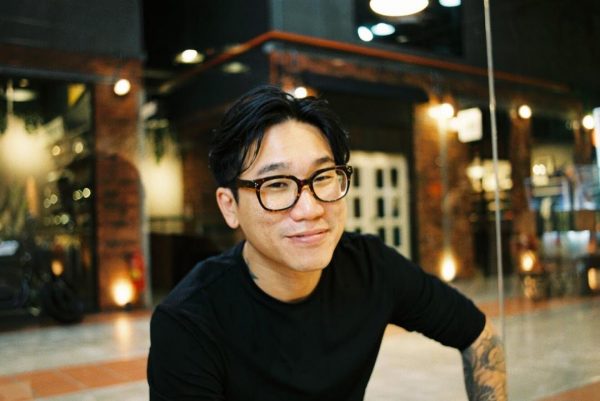 Eddy Lim
Eddy Lim is the Regional Director of HipHopDX Asia, a media platform that exclusively covers Asian hip-hop, rap, and R&B, with a combined social media following of a quarter million since its launch at the end of March 2021. Prior to this, Eddy was head of Rocketfuel Network in Malaysia, where he co-created and produced the hit barbershop cypher series '16 Baris'.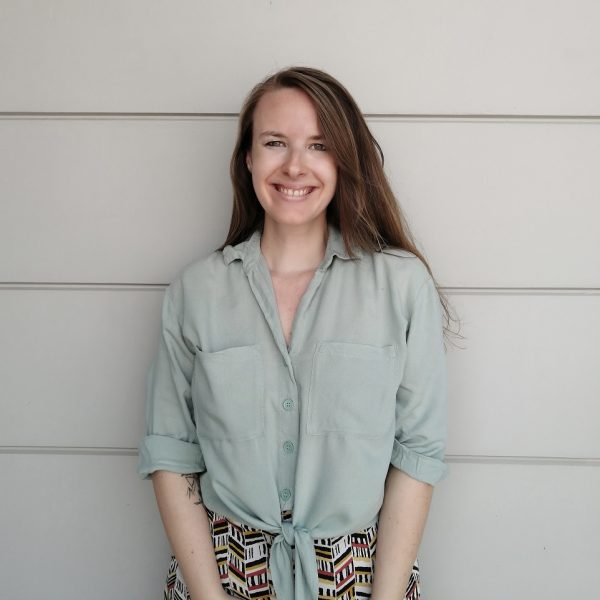 Elodie Sobczak
Elodie is a music projects leader and creative consultant. She creates platforms and advocates for indie artists through events, content production, design and talent management. She is the founder of Pulse City (arts and music consultancy), and co-founder of the art collective Pyinsa Rasa. She is currently based in Singapore after working for years in Myanmar at the heart of its indie music scene.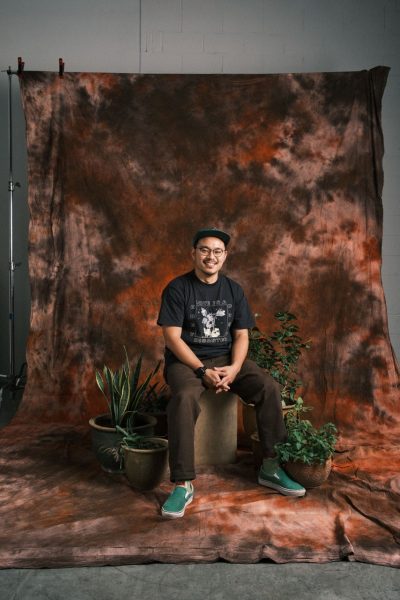 Esmond Wee
Esmond has collectively 20 years of experience in the music and arts sub-culture as performer, advocate, manager and business owner. He was one of the key figures in Wake Me Up Music (WMUM), an events, promotions, music retail and management label that was best known for creating and developing some of Singapore's best-known music events and artists. WMUM was known for the impact it made on the youth and local music culture in Singapore and Southeast Asia through the iconic Baybeats Festival. He started his entrepreneurial journey in 2010, and has since worked with and represented streetwear and action sports brands like Obey Clothing, Macbeth Footwear and Parra as a distributor and agent in parts of Southeast Asia, thus developing a keen understanding of the region for business and the creative sub-culture through marketing and support of different communities through the brands he represents. In 2012, he started Secret Signals with Sameer with the goal of helping musicians and labels develop their audience in South East Asia. He is passionate about people development and is happily married with three children. He's not a huge fan of his kids' Spotify playlists but understands it an important part in understanding the youth of today.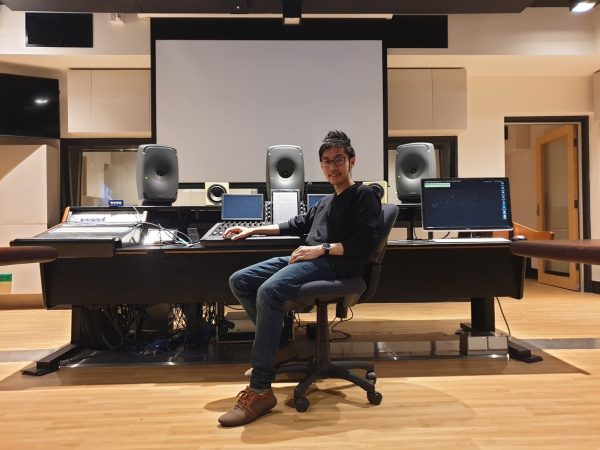 Gregory Tan
Gregory Tan (Greg) is a composer and mixing engineer that specialises in creating Hybrid Orchestral & Sound Design trailer music. His catalog is currently represented by a number of respectable labels such as Warner Chappell Production Music, Exodus Music & Sound and Gothic Storm Trailer Music. His work gets consistently placed in international trailers and TV shows. Some of his notable credits include: Fast & Furious 9, WWE Smackdown, WWE RAW, Comedy Central, Paramount+,  MTV's Revenge Prank and many others. He has also provided trailer-ised remixes and composed original music for reputable game companies such as Tencent Games and Play Studios. Greg is one of the co-founders of IX Sound, a sample library company that provides Kontakt virtual instruments and sound packs, as well as the lead composer/orchestrator at GRYD Pte Ltd.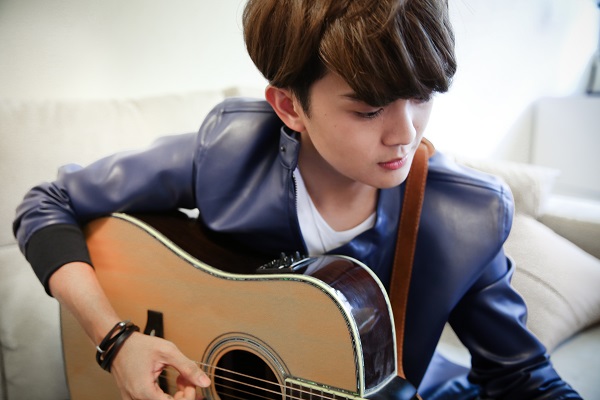 Hubert Ng
Hubert Ng(黄宇哲) is an award-winning Music Producer. He was also engaged as the music supervisor for The Couple, whom were also named the most influential internet personality on Taiwan's Facebook in 2018. He has also worked with for China's megastars such as 华晨宇,赖美云 (Rocket Girls 101), 傅菁(Rocket Girls 101), Bonbon Girls 303, China (Hongkong) star Daniel Chan 陈晓东, artistes in one of the largest record labels in Thailand, as well as various artistes in Malaysia, Singapore and China. He has since produced 24 #1 chart topping songs, and also received Top 3 Popular Song of The Year award in 2017. He was awarded Producer Of The Year at the *SCAPE Youth Music Awards in 2021. Besides producing, Hubert is also a singer-songwriter/actor. He currently has amassed a following of 450,000 followers on TikTok, and 465,000 on China's version of TikTok (Douyin). Hubert Ng has also been a sought after speaker and panelist on sharing his experiences in the changing landscape of the record industry in Taiwan and Malaysia. He has been a speaker in Taipei's annual Sound Design Festival, as well as many others regionally across South East Asia. He is also an adjunct lecturer in one of Taiwan's leading media university, Shih Hsin University, Hubert Ng graduated from Singapore Management University in 2017 with a Bachelor in Business Management.
Imran Ajmain
Imran Ajmain is a Malay-language singer-songwriter who attained prominence for his works for his fellow Singaporean artistes before releasing his own award-winning first album "Dengan Secara Kebetulan" in 2006. He made a name for himself in the Malaysian entertainment scene with songs frequently being the star soundtrack of popular telenovelas and films. Imran had won two gold medals and 1 bronze at the World Championship of Performing Arts in Los Angeles in 2009 and returned to release his subsequent album "Punca Dan Tindakan". The song "Selamat Ulang Tahun Sayang" from the 2nd album stayed in the top 10 charts for almost a year. He is widely considered a mentor and coach for younger Malay artistes, a passion that began when he organised Hiphop music events in the early 2000s that nurtured many popular Singaporean rap and R&B artists of today. Imran is known for his efforts and contributions to both the Malay music scene and Malay language awareness through his work.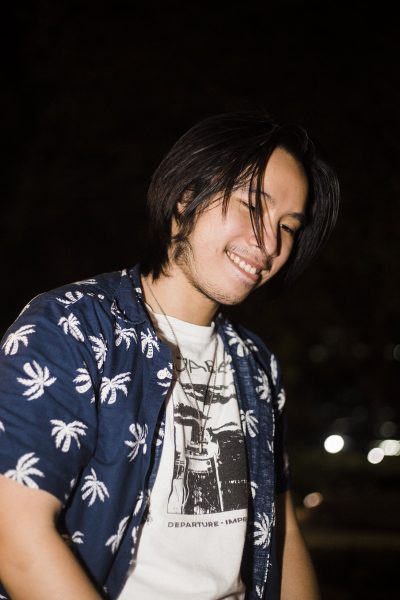 Isaac Chew
The founder and head honcho of Big Duck, Isaac "Yackem" Chiew has curated and organised several highly successful independent gigs across the genre spectrum. Big Duck has since evolved into an online editorial publication – producing quality reviews, features, and stories on indie and alternative music across the region. Isaac also currently manages math rock outfit Woes and fronts psych-rock quartet Cactus Cactus, all while pursuing his degree in Arts Management at LASALLE College of the Arts. Isaac's long-term goal is to bring underrepresented independent scenes to the forefront and play his part in developing the region's contemporary music landscape.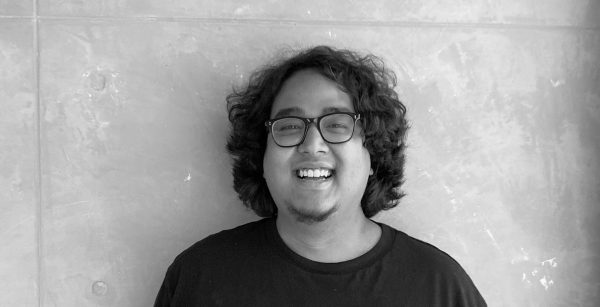 Isaac Miranda
Isaac Miranda is the founder of PLAIN PACK, a full-service music company dedicated to growing the Southeast Asian music scene. Through management, label services, songwriting/production and consultancy, PLAIN PACK has been responsible for over 100 million streams globally over the past year and a half. Isaac is currently working on a regional collaboration that explores the intersection between music and virtual reality.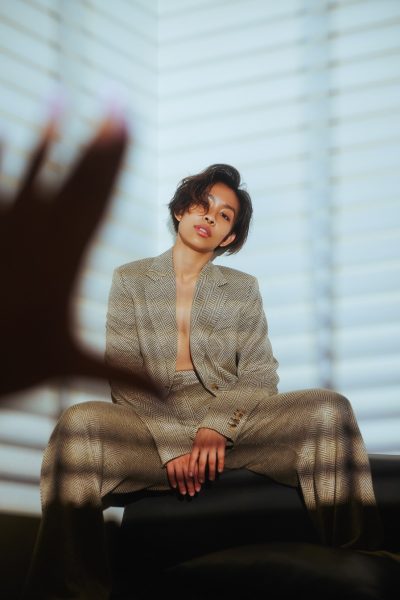 Jean Seizure 
Jean Seizure started out as an actor at the age of six and starred in memorable roles in dramas such as The Price of Peace (1997), as well as short films such as Autograph Book (2003) by Wee Li Lin. She is currently one-fifth of local a cappella group, The Apex Project. and has worked as a backup vocalist for established musicians such as Joanna Dong and Jacky Cheung. Apart from also releasing her own music as a singer-songwriter, Jean is also a rising TikTok content creator, growing her following from 2k to 31.4k within five months.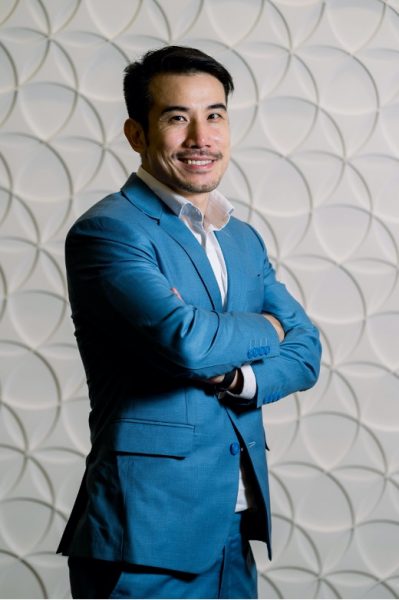 Joe Tan
Joe Tan is a social entrepreneur who Co-Founded Social Enterprise, Love Action Project (LAP) since 2013. LAP has organised over 38 unique events, worked with more than 40 NPOs, and help raised close to $1 million in sponsorships and donations for them. Joe conceived Singapore's First Social Cause Music Festival, Music for a Cause (MFAC), which has ran a total of 5 series from 2016 – 2020. MFAC had not only helped featured 80 local musicians and entrepreneurs, 26 social causes to the public, but also raised up to $65,000 in that process. Beyond social entrepreneur work, Joe is also active as a serial entrepreneur, running The Tuckshop – Assembly, a bar cum restaurant along the Guillemard canal.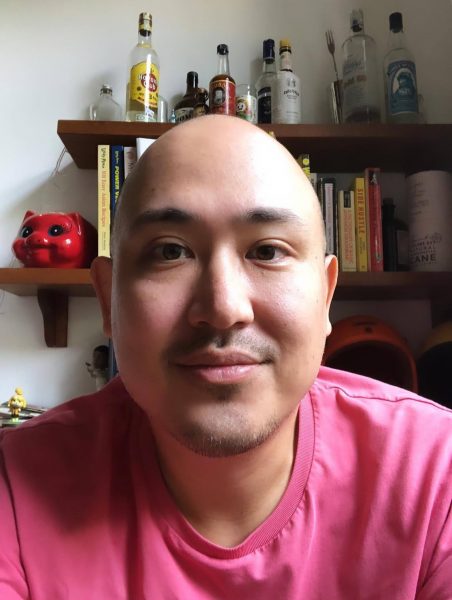 Joff Cruz
Joff Cruz took his first steps into the music industry when he began promoting shows in Manila during the mid-2000s. His record label, Kindassault, eventually turned into a promotions company that helped transform the live music scene by providing a stage for international acts such as Grimes, Toro y Moi, and Explosions in the Sky. During this time he co-produced four installments of The Esplanade's Rockin' the Region event to showcase numerous Philippine bands. In 2016 he moved to Hanoi and booked international acts such as Jose Gonzalez, Lucy Rose, and William Tyler, and created the Swan Zoo Minifestival.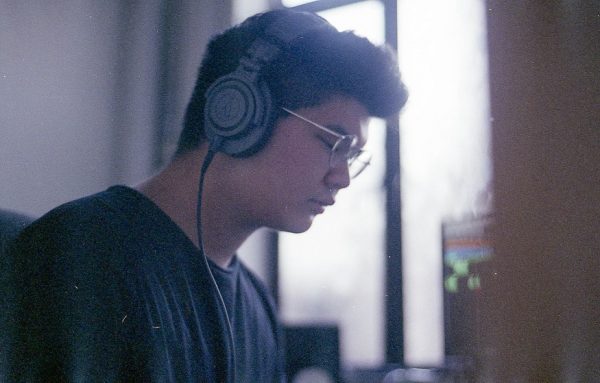 Josh Wei
Josh Wei is a Singaporean record producer and songwriter. Signed to Universal Music Publishing Group at 19, he is responsible for some of the biggest pop records to come out of Singapore, including Gentle Bones' 'I Wouldn't Know Any Better Than You'. With over 30 million streams collectively, it is one of the highest-streaming records by a domestic act (English) in the history of the country. He also worked with JYP's Stray Kids on 'Sunshine'. It is part of the 'Cle: Levanter' album, which hit #1 on the iTunes Album Charts in 18 countries worldwide. In 2020, he worked on the soundtrack for Steven Spielberg's 'The Turning', which includes songs from Kali Uchis, Courtney Love and MUNA. He also co-produced 'Soldiers' for Rachel Platten, which in addition to being released as a single, was also the soundtrack to a nationwide CBS primetime network promotional spot and American Idol's 19th Season.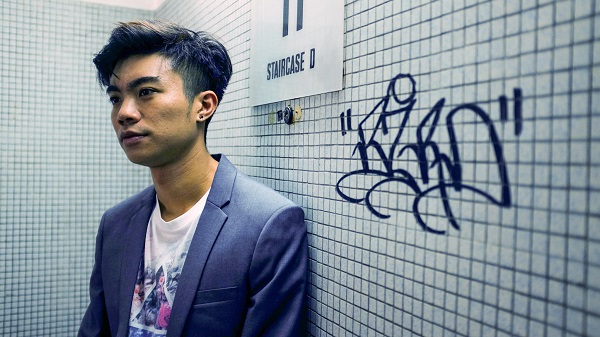 Joshua Goh
Joshua吴周烁 is a mandopop songwriter and producer signed to Funkie Monkies Publishing. Upon starting his music journey since 2016, he has written and produced songs for artistes such as Della 丁当, Shin信, Power Station 动力火车and many more in the Asian region. He has also been invited to numerous songwriting camps in Taiwan, China, Malaysia and Singapore organised by Warner Chappell Music to write for artistes such as Janice Yan 阎奕格, Jasmine Sokko and more.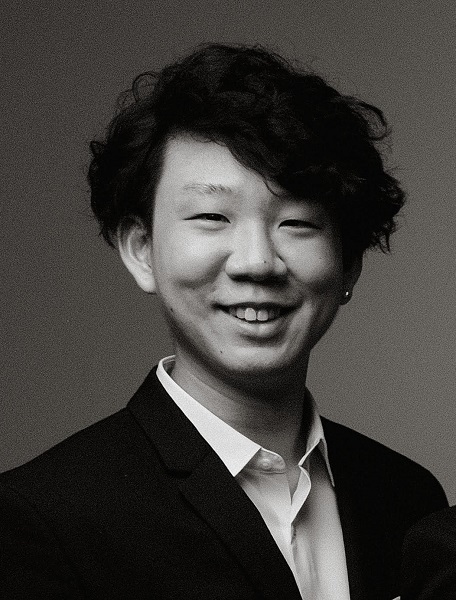 Mah Chen Zhong
An SMU Law grad turned full-time musician and founder of Tonehouse Studios, Mah has proven to be an essential cog in the local music industry – as both a bassist for household names such as Gentle Bones, Marcus Lee, Nathan Hartono and the Timbre F&B Group; and as the friendly boss of Tonehouse Studios. He strives to continually innovate and serve the people around him as best as he can, while staying true to a budget and price that most can afford. Mah also has a habit of bombarding those close to him with random ideas, and loves embarking on projects with people he trusts. Most importantly, Mah is lactose intolerant so Kopi O is his daily choice of caffeine if you want to buy him a drink.
Nicholas Gerard
Nicholas Gerard is the Senior Business Development Manager (Asia) at Peatix. As a founding member of Peatix's Asia team, he has spent the past eight years working closely with community builders and event organisers in Singapore and Malaysia. Over the past 18 months, he has been helping event organisers adapt to the effects COVID-19 has had on the industry by helping them shift online and create paid online live experiences.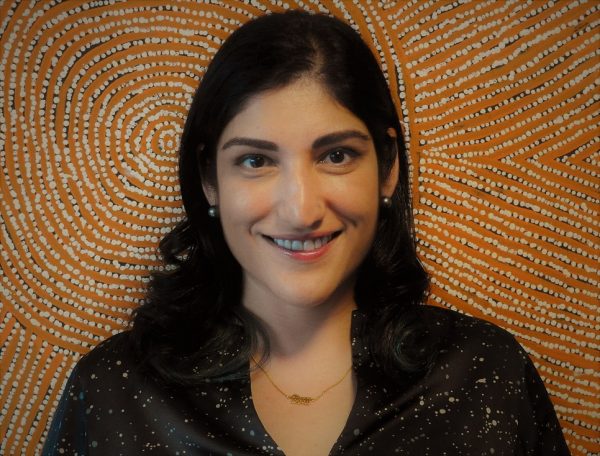 Priya Dewan
Priya Dewan founded Gig Life Pro, the leading platform for Music Industry Professionals to grow their business across Asia Pacific through education, collaboration and transparency. Dewan returned back to Singapore in 2011 after spending 10 years working in the music industry in Boston and New York. While in New York she was an American Label Manager of Warp Records, helping to achieve the label's first Top 10 on the Billboard Top 200 chart with Grizzly Bear, served on the board of A2IM (The American Association of Independent Music), and was featured on Billboard's Top 30 Under 30 Movers and Shakers list. Dewan launched her booking agency Feedback Asia in 2012, exclusively representing artists like Yuna, CHVRCHES, Beach House, Flying Lotus, Bicep and others for touring in Asia. Dewan also relaunched The Orchard in Asia, the world's largest aggregator or independent content globally. She is currently their VP of Southeast and South Korea.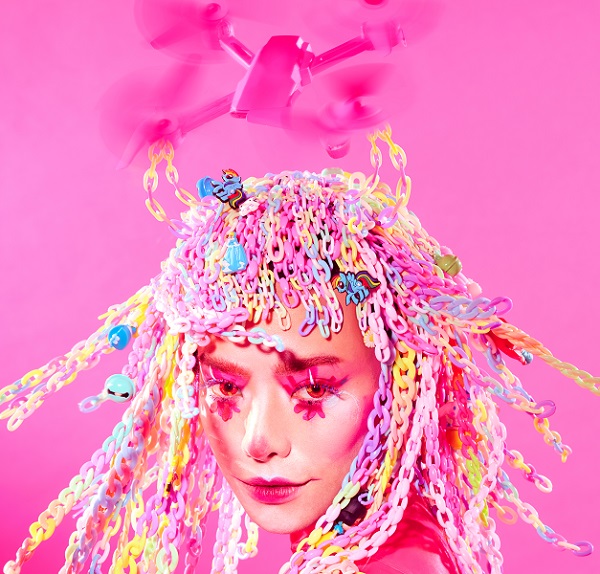 Pyra
The visionary singer producer's genre-bending futuristic style "Dystopian Pop" is here to knock out inequality and challenge the world's most corrupted socio-cultural issues head on. Standing by her vision to "change the world" are the underpinning support from her label Warner Music, certified spotlights of Vice, TEDx, Paper, Mixmag, MTV, Dazed, i-D, and the renowned title as The NME 100: Essential new artists for 2021.
Raphael Ong
Raphael Ong runs Middle Class Cigars, a Singapore-based independent record label that releases music from Singapore and around the world on cassettes, CDs and digital platforms. The label's active roster currently consists of some of Asia's brightest sparks in indie music – Cosmic Child, Sobs, Subsonic Eye and Hong Kong's Lucid Express. Some of Middle Class Cigars' discography also includes Philippines' The Buildings and US-based Linus Hablot, amongst others. Outside of the label, he is a designer mainly working on projects in the realm of art, culture and music.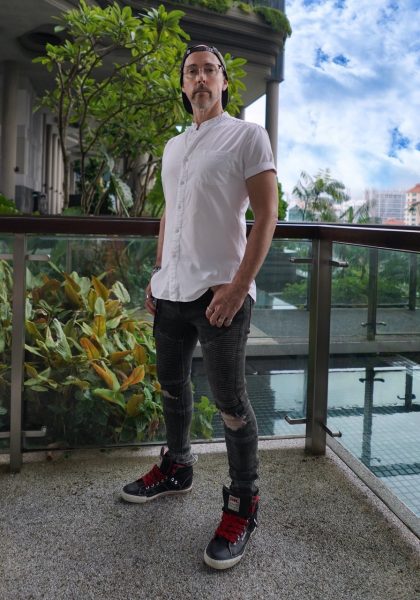 Roo Pigott
Roo is a music industry & technology entrepreneur whose career highlights include creating the world's first successful fan-funded record label, building the company responsible for the DIY release movement of the early 2000's, inventing 'MusiCode' (now valued at £320M and called 'VCode'), and launching Songwork International, a songwriting and music production school in South East Asia. Roo's most recent venture, Prolific Songs has a long list of hit songs and success, including double platinum and diamond hits across the world, and great success in many global music markets.  Prolific Songs are a boutique music publisher with a manager's mindset.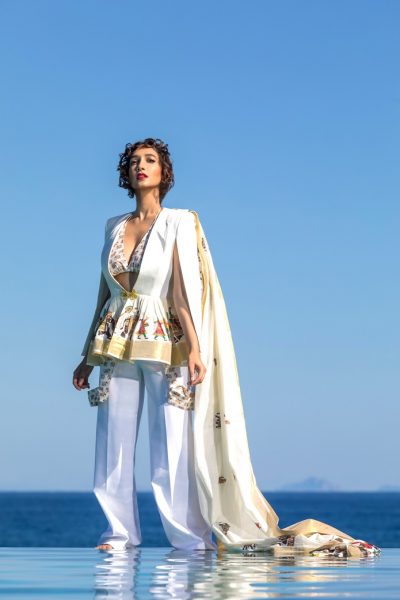 Sukki Menon
Sukki, also known as Sukki Menon or "Sukki Singapora", is an entertainer, actor and activist. Starting in burlesque, she achieved international recognition for campaigning to make burlesque a legitimate art form in Singapore, and for fighting for womens' rights worldwide. Her work led to an invite from Buckingham Palace, a campaign with Facebook and a Generation T Award for being one of the Top 50 Individuals shaping and changing society in Singapore. Her television debut with Netflix in the cult show, Singapore Social saw her move to the big screen, along with features in Rolling Stone Magazine, Forbes, the BBC and CNBC International. In addition, she's the Global Ambassador for The Sharan Project, a nonprofit organisation that provides support and advice for vulnerable South Asian women.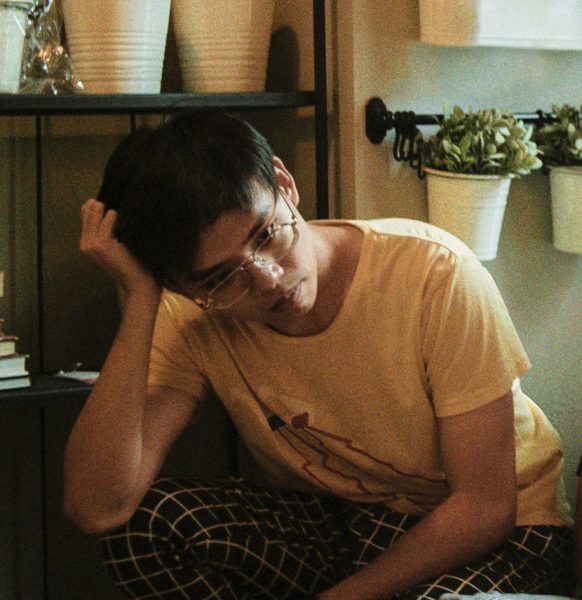 Tan Peng Sing
Peng Sing is a musician and the founder of Where Are The Fruits (WATF), an independent label that offers music distribution, publishing, and other label services. The label's associated acts include M1LDL1FE, lewloh, inch, Joie Tan, Gareth Fernandez, Annette, Lee Astronauts, and more. As an active independent artist that's also running a rapidly growing label, he brings to the table a deep understanding of both the lived realities of the music industry in Singapore. Peng Sing also holds a Masters Degree in Sociology. His research interests include popular music, digital streaming culture, and cultural production.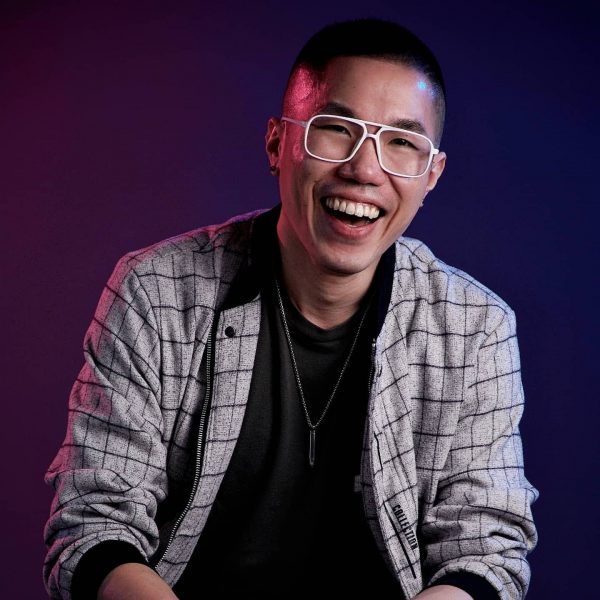 Tat Tong
Tat Tong is a Singaporean record producer and songwriter with a discography that has gone 80x platinum, with over 20 #1 hits out of over 60 Top 20 hits worldwide, and 3x Grammy/Latin Grammy nomination in 2019-2020. He is also a member of production-writing duo The Swaggernautz with American Idol Season 10 alumnus Jovany Javier. He is now bridging East and West to create global cultural moments, and looking to connect with all who share this vision.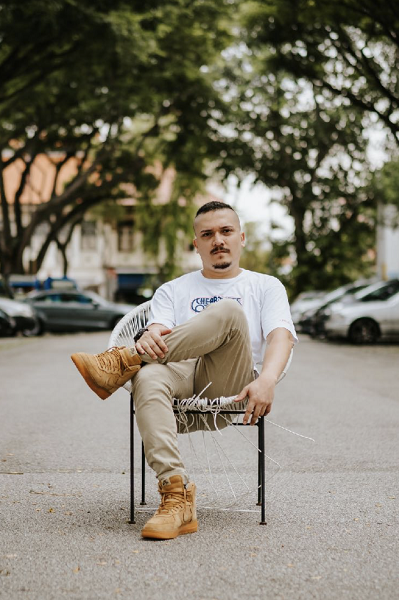 Tim De Cotta
Tim De Cotta is a vocalist, bassist, songwriter and producer who believes in keeping his art pure. Styled in R&B and HipHop, Tim draws influences from artists such as Maxwell, John Legend, Anderson Paak, Common and Mos Def while styling his bass-playing after the likes of Derrick Hodge and Stuart Zender. Having played with various bands, Tim's music career constantly gets his hands dirty in musical diversity; pushing the boundaries in writing and production. He is also a highly sought-after sessionist playing, writing, producing and recording with many artistes including Intriguant, The Good Life Project, Evanturetime, Michaela Therese, .gif, Disco Hue, Mars, iNCH, Sezairi, Charles J Tan (aka Charles Jedidiah) & Ling Kai over the years. Tim also started arts curation agencies Getai Group Pte Ltd and Warrior Records Pte Ltd, working with various arts agencies since 2015, such as the National Arts Council, Singapore Tourism Board and Temasek Holdings, to bolster and grow the Singapore music and creative scene ever since.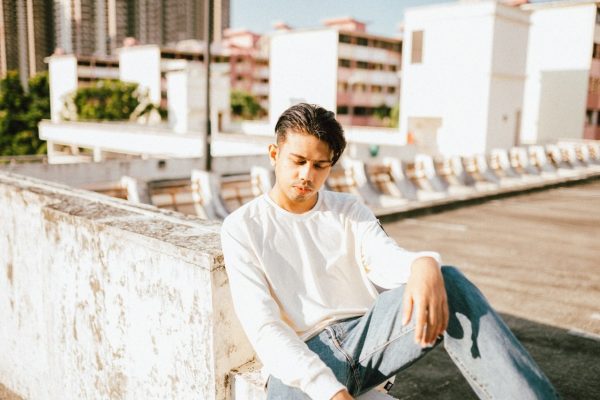 shaykandbake
From working the front of a stage to producing in the studio, this multi- hyphenate producer has a rare talent in being able to switch genres, all whilst producing at the highest quality and illuminating the talents he works with. Shaykh, otherwise known as shaykhandbake, is a music producer and session guitarist based in Singapore, a graduate of the Lasalle College of Arts, Singapore. He has produced genres spanning from punk rock to pop, hip hop and R&B music, bringing a signature production style rooted in electronic production to each project and artist collaboration. This transcendence has enabled him to work with Asia's leading acts from Warner Music to Sony Music Entertainment and Universal Music. To date, shaykhandbake has toured the region with both local and global acts, and also produced in Los Angeles.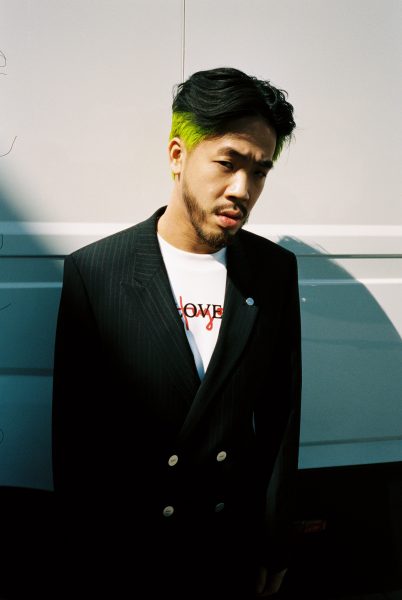 ShiGGa Shay
ShiGGa Shay is widely recognized as one of the forerunners of Singapore's music industry. Championed for bringing Hip-Hop in Singapore to the fore, he has found commercial success internationally on several occasions. An ambition matched with his collaboration with Korean-American Rapper Jay Park – 'uRight'. The track was launched alongside ShiGGa Shay's first collaboration with HUGO – a meticulously curated capsule which was made available in Singapore. No stranger to the stage, ShiGGa Shay has opened for Hip Hop legends Wu Tang Clan. He has also shared the stage with pop culture provocateur Jaden Smith for the Singapore leg of his World Tour. ShiGGa Shay's influence in local culture can be attested by his constant presence on multiple stages and festivals – Singapore's National Day Parade, Singapore Day, Ultra Singapore, Formula 1 Singapore Grand Prix Concert and It's The Ship. He was also invited to perform at the White House Afterparty for the State Dinner in Washington DC.