The Music Day Out! 2021 Demo Drop is a unique opportunity for your music to be heard.
Demo Drop
Opportunities: *SCAPE ALT. Residency Programme
Deadline for Submission: 8 November 2021, 2359hrs
Demo Drop Review
If you are unsure of your submission, fret not! We will be running a review session for participants, where participants can receive immediate feedback as the team reviews the submissions for further opportunity.
Date and Time: 23 October 2021, 1pm – 3pm
Venue: *SCAPE Atrium, Level 2
Participants to bring their digital demos in any form of device (handphones and laptops are allowed).
Demo Drop Mentors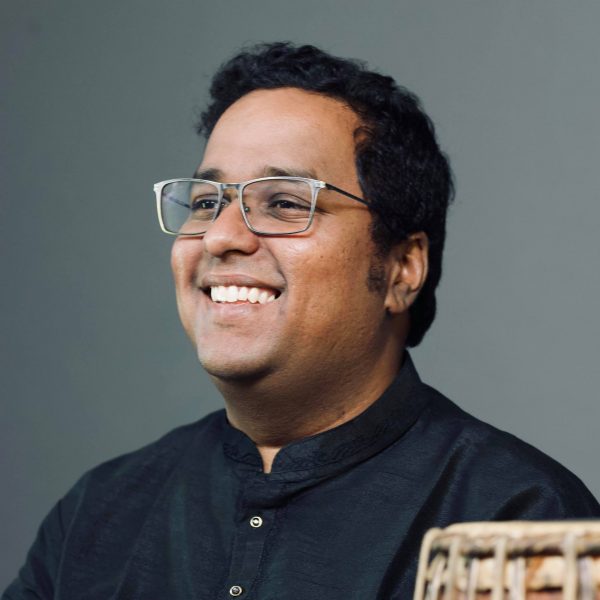 Akilesh
A fine and versatile performer, Akilesh is a very sought-after percussionist not confined to the Indian Classical paradigm. His approach to performance highlights the tonal nuances of the Mridangam being rooted in the polyrhythmic tradition of Indian percussion. After graduating in 2002 with the Temple of Fine Arts, Akilesh then completed the diploma in Mridangam under the SIFAS and won the Best Student Award 2010. He was awarded National Arts Council's Postgraduate Scholarship Recipient for the year 2012 and has completed his Masters in Indian Rhythms in the year 2014. Akilesh is a frequent performer at SIFAS' Indian Music Festival and has performed with many different institutes in his artistic career. Some examples are: SIFAS, Temple of Fine Arts, Bhaskars Arts Academy, Apsaras Arts and Bharathaa Arts. Akilesh has represented Singapore regionally in numerous festivals and conferences namely ANMC Bangkok 2010, Asem V Kuala Lumpur 2012 and "roots and traditions" Manila 2017. Akilesh is also keen in mentoring the next generation of artists who are not only confined to the Indian music genre. He mentored Sriram Sivakumar, the winner of NAC's National Indian Music Competition 2011 intermediate category (Mridangam). Being a mentor for NOISE music mentorships for the years 2018 and 2019 he mentored the following bands: Aaron Devoy (Metal Band), Approaching Aphelion (math rock band) and JQ x ZUL (singer- songwriting duo) for the year 2018 and Causeway Youth (Dream pop band), Islandeer (indie pop band) for the year 2019. With the idea of spreading the ideologies of south Indian rhythms, Akilesh conducted masterclasses/workshops on the art of konakkol (art of vocalising percussive syllables) in May/June 2018 and January 2019 at The Third Space, Goodman Arts Centre. Akilesh has frequently participated in cross ethnic/genre collaborations with groups such as The Singapore Symphony Orchestra, SA, Nadi Singapura and The Observatory. He is part of the fusion group Tamarind sound project since 2016 and is currently the band leader/producer of indo-jazz fusion group Varsha which is made up of his brother Sai Vigneshwar on vocals, Dr Tony Makarome on upright bass, Mohamed Noor on drums and Paul Danial on guitar. He has also worked/collaborated with international artistes such as Lebanese-Armenian composer Guy Manoukian, internationally renowned double bassist Paul Erhard, Flautist Rakesh Chaurasia and Mandolin exponent, U Rajesh. Akilesh is a full-time programmer at The Esplanade Co Ltd from the year 2015 and has been part of the teams that have presented various festivals such as Kalaa Utsavam – Indian Festival of Arts, a tapestry of sacred music, Baybeats and series such as All Things New, Songs we grew up with and soundtracks. He also belongs to the Indian programming team and has conceptualised programs such as the Carnatic composers' series and the Carnatic mentorship series both which are aimed towards providing opportunities for local Indian classical musicians. In addition, Akilesh is the lead programmer of Baybeats, and has been at the helm from 2018.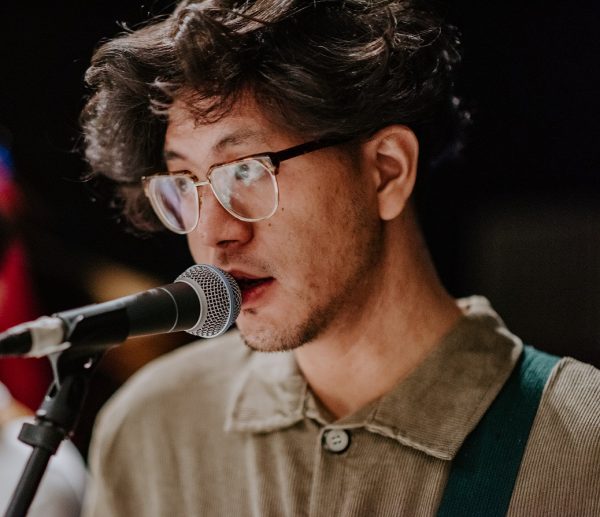 David Siow
David is first and foremost a music export professional. With his company Steady State Records he organises Singapore showcases in showcase festivals such as SONIK Philippines, Taiwan's Golden Indie Music Awards, as well as curates and programmes conferences and local developmental projects such as *SCAPE's Music Day Out! and ALT. Residency. David also does one-off lectures and speaks in music conferences all over Asia, covering topics such as market penetration and touring strategies for artists and developments across the various Asian music scenes.In SGMUSO, he had taken on the role of President – conceptualising, managing and operating the projects, such as Singapore: Inside Out in Sydney, the Music Matters Academies, Singapore showcases in festivals in Asia such as Golden Melody Awards, Singapore Matters networking sessions, ASEAN Music Showcase Festival and any export-related programmes. He has also produced small scale (200-1,000 pax) Singapore music festivals such as Aliwal Urban Art Festival, Music for a Cause/YouthX, and SGMUSO's bare. and The Outer Limits. David was currently focused on revamping SGMUSO's business model with fundraising, skills development, music export and membership at its core. In music, David's experience varies widely, from artist management, tour management, bookings, to producing, sessioning and recording. His own indie-pop band M1LDL1FE has built up their presence in Asia, opening for Travis, Walk the Moon, Death Cab for Cutie, headlining festivals in Singapore like Baybeats, IGNITE, Music Matters, securing spots in festivals all over Asia, got their original song featured in NDP 2018 and bagging awards such as COMPASS' Young Artiste of the Year award and the Best English Pop song award. As a producer (under the moniker of DSML), he is currently working with many artists across South-East Asia. Additionally, David is a preferred host for Airbnb – arranging, producing and recording tracks for Airbnb guests. The experience has become one of the most successful Airbnb experiences to date in Asia and David has done over 100 tracks thus far.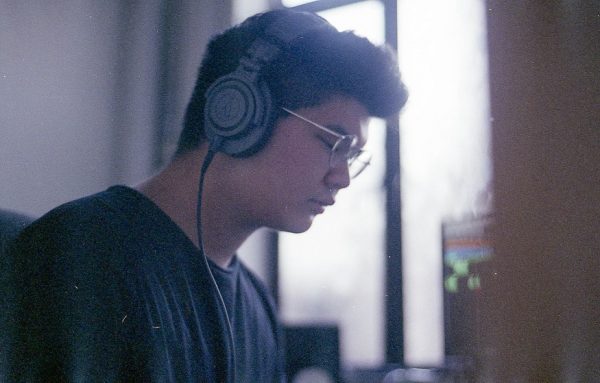 Josh Wei
Josh Wei is a Singaporean record producer and songwriter. Signed to Universal Music Publishing Group at 19, he is responsible for some of the biggest pop records to come out of Singapore, including Gentle Bones' 'I Wouldn't Know Any Better Than You'. With over 35 million streams collectively, it is one of the the highest-streaming records by a domestic act (English) in the history of the country. He also worked with JYP's Stray Kids on 'Sunshine'. It is part of the 'Cle: Levanter' album, which hit #1 on the iTunes Album Charts in 18 countries worldwide. In 2020, he worked on the soundtrack for Steven Spielberg's 'The Turning', which includes songs from Kali Uchis, Courtney Love and MUNA. He also co-produced 'Soldiers' for Rachel Platten, which in addition to being released as a single, was also the soundtrack to a nationwide CBS primetime network promotional spot and American Idol's 19th Season.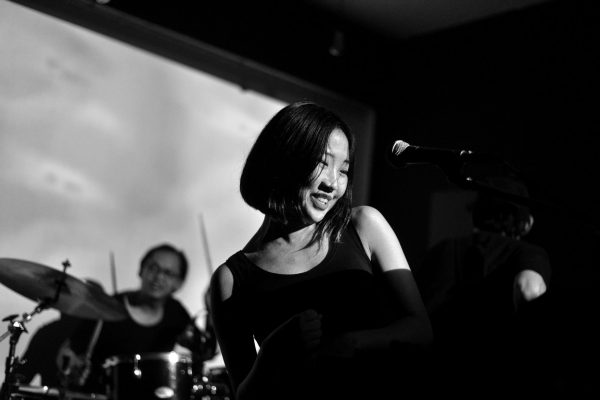 Weish
Weish is a Singaporean artist whose primary medium is live loops, creating a multi-layered landscape of sounds with a mixture of singing, vocal percussion and occasional instrumentation. In the span of one year, she has opened for Canadian indie rock band Tegan and Sara, played at the Singapore F1 Grand Prix, as well as performed at numerous venues such as the Esplanade Outdoor Theatre and Concert Hall, the Fred Perry Subsessions, The Substation, Zouk, TEDx Singapore, Home Club, Blu Jaz, Timbre, and The Arts House. She is also part of progressive rock band sub:shaman who played at Baybeats 2013, as well as electronic duo .gif, who made their debut release, "saudade EP".
*SCAPE ALT. Residency
Submit your demo to be part of the *SCAPE ALT. Residency programme where musicians will be paired with mentors to develop their works into published tracks. Selected musicians will also gain access to a series of workshops conducted by music industry experts to learn more about song distribution, intellectual rights, marketing and more. The Residency will lead to a Listening Party where selected musicians will showcase their final works.
Four youths will be selected to be mentored under the *SCAPE ALT. Residency programme. Selected youths will be matched with local industry professionals including David Siow, Weish (.gif), Leonard Soosay, and Where Are The Fruits. Youths will learn song-writing, arrangement skills, and distribution know-hows, participate in recording sessions, and produce an Extended Play of four tracks and a music video which will be performed in 2022.
More info on *SCAPE ALT. Residency to follow.