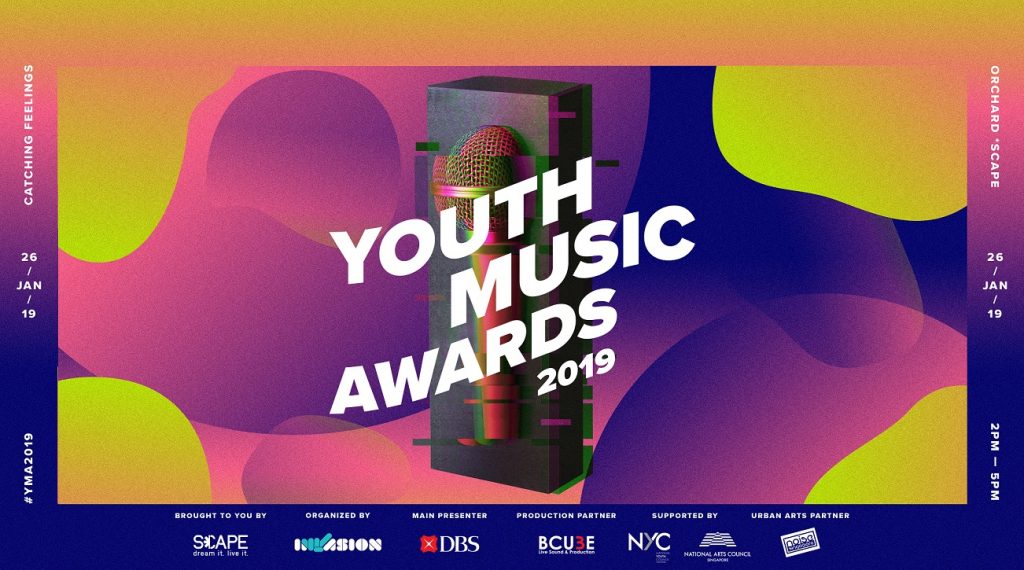 The inaugural Youth Music Awards (YMA) is a platform that celebrates, honours and sustains made-in-Singapore music.
Through this awards show, we aim to recognise the extraordinary achievements and contributions of local musicians. From the industry powerhouses to up-and-coming sparks, these artists create the very soundtracks to our lives – the songs that depict falling in and out of love, transitioning into adulthood, dealing with triumphs and losses, and so on. For the first edition of the Youth Music Awards, we've chosen the theme #CatchingFeelings.
We hope to not only recognise the achievements of Singapore's youth talents, but to also develop and handshake these remarkable artists to industry players to propel their careers to the next level. The Youth Music Awards is brought to you by *SCAPE and organised by Invasion Singapore.
ANNOUNCEMENT: Postponement of Youth Music Awards 2020
We regret to inform you that we have decided to postpone the Youth Music Awards, originally planned to happen on 22 Feb 2020, in view of the evolving COVID-19 (Coronavirus Disease 2019) situation. This event will be postponed and transformed into an online music award. Details to be advised.
The health of our youth communities, staff, guests, performers, and business partners is our top priority. We understand the disappointment over the postponement, and we seek your understanding on this difficult decision we have to make.
Meanwhile, please feel free to contact us at 6521 6565 or send us an email at programme@scape.sg if you wish to seek any clarifications.
Youth Music Awards 2019 Winners
Best Cover Artist: Hubbabubbas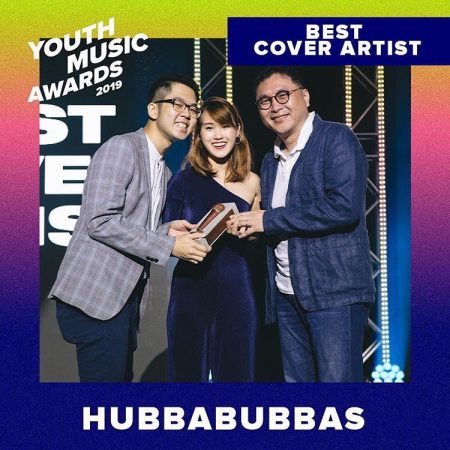 Best Song To Fall In Love To: Sezairi "It's You"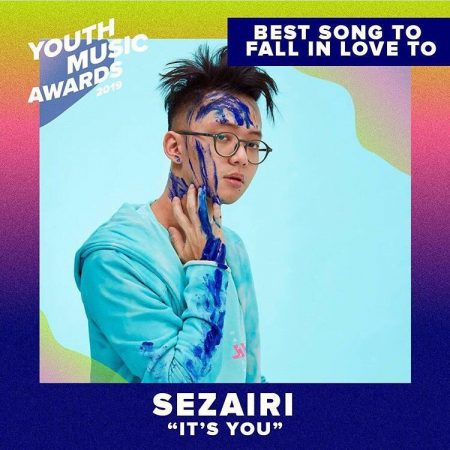 Best Song To Sing Along To: Axel Brizzy & Marian Carmel "Thursday"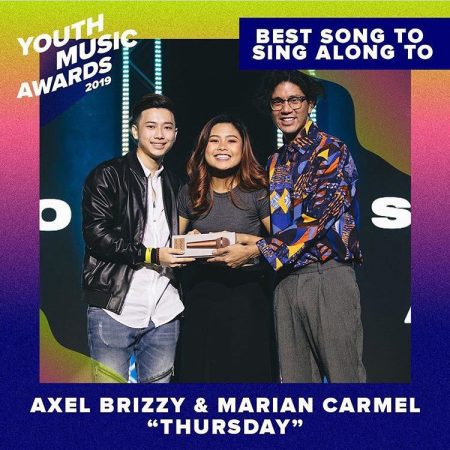 Best Song To Break Up To: Sam Rui "Better"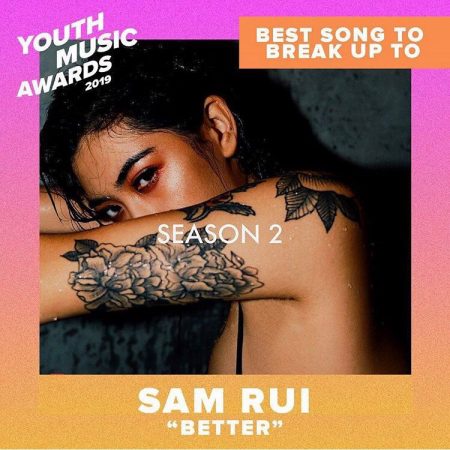 Best Feel Good Song: BRB. "Cool With It"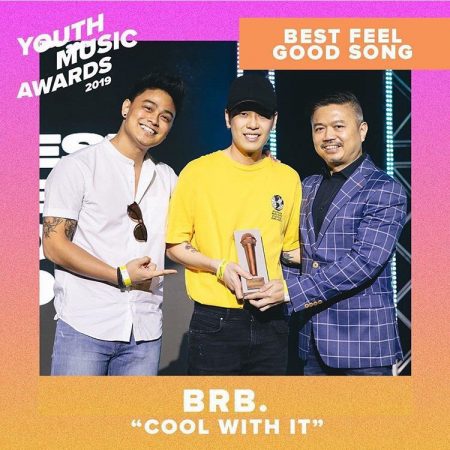 Best Song To Book Out To: M1LDL1FE "Distraction"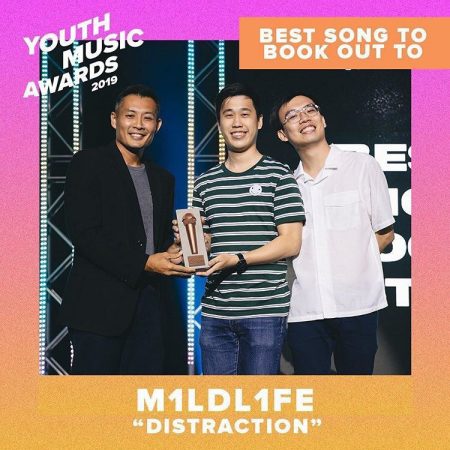 Best Song To Wake Up To: Retrofocus "Happy Tune"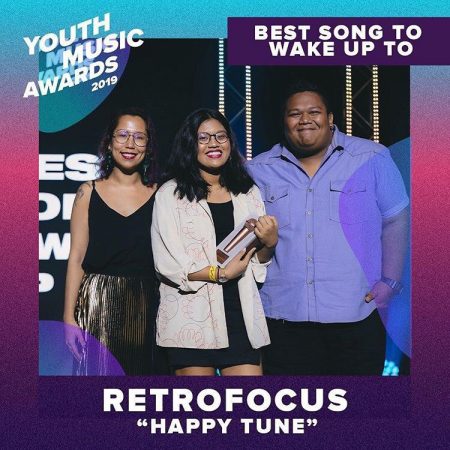 New Kids On The Block: YAØ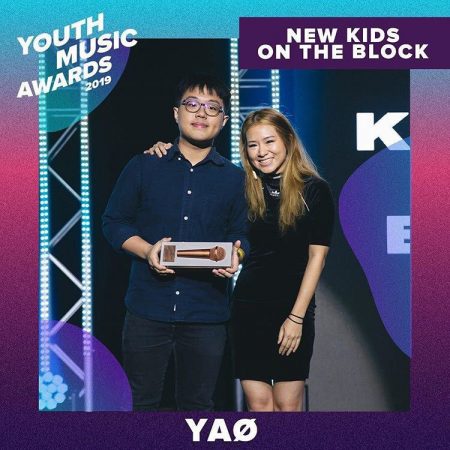 Best Song To Rock Out To: Caracal "Manicenigmatic"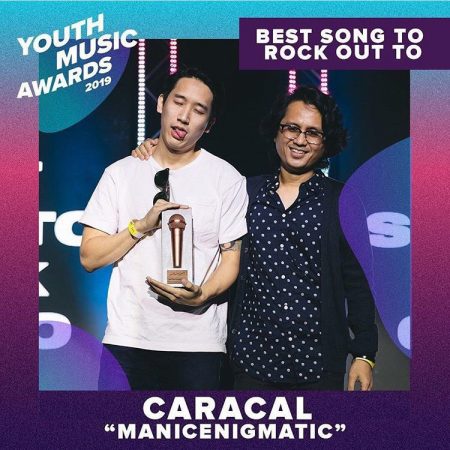 Best Song To Party To: Yung Raja "Mustafa"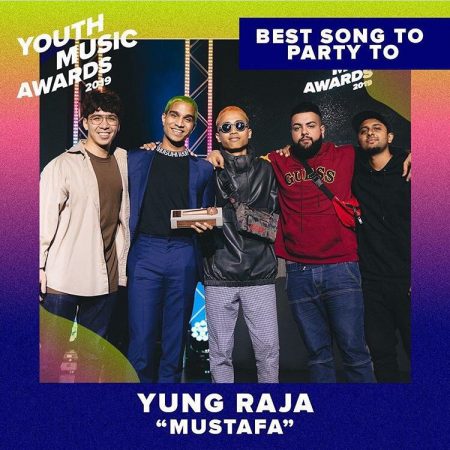 Best Song To Unwind To: Shye "I Rly Like U"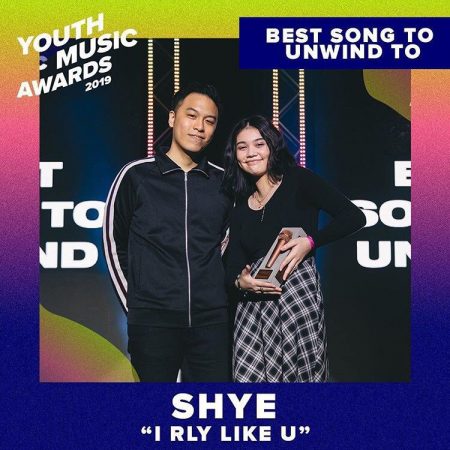 Fresh Vibe Of The Year Presented by DBS: Charlie Lim "Check-Hook"