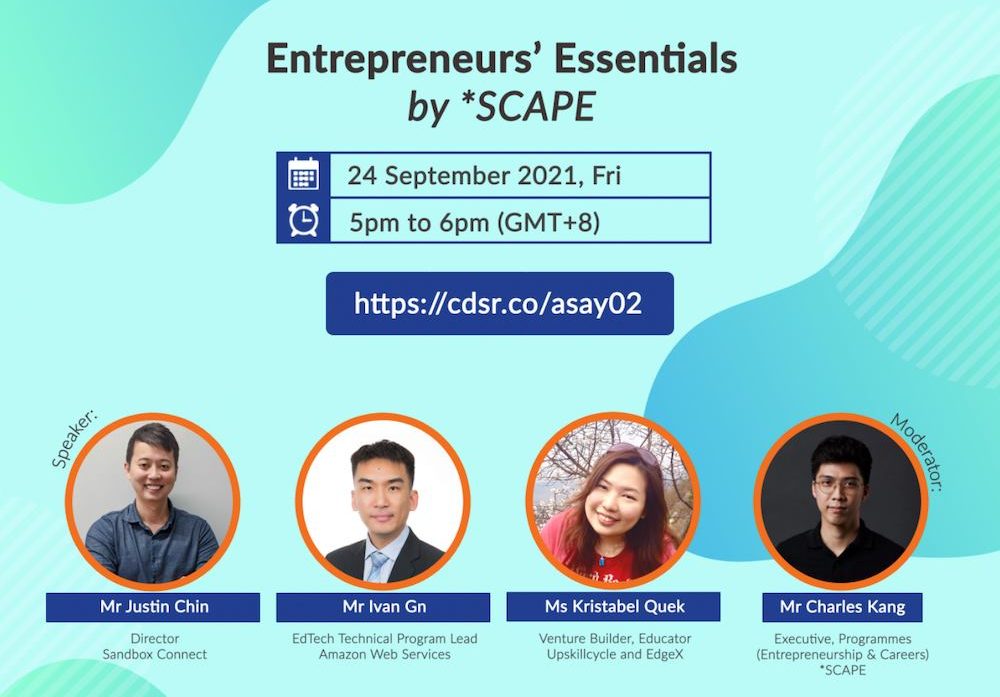 ASEAN SAY
About
ASEAN Ready Skills Accelerator for Youths (ASEAN SAY) is a programme that aims to empower youth in the ASEAN region, who may or may not have technical background in the entrepreneurship space. A series of workshops and panel discussions will be happening from the 23rd to 25th of September. Learn and hear from our speakers as they share on their personal experiences and expertise, imparting valuable knowledge that may help you maintain a competitive edge.
Innovate on the Cloud by Amazon Web Services (AWS)
In this session, AWS has shared that cloud computing is the on-demand delivery of compute power, database, storage, applications, and other IT resources through a cloud services platform via the Internet with pay-as-you-go pricing. Without the hassle of managing hardware, businesses can now focus on delivering the best experience to customers.
The team has also given a brief demo on some of the functions available on the AWS platform and how one can integrate this into their line of work or businesses.
Entrepreneurs' Essentials by *SCAPE
Feasibility of one business idea, process of becoming an entrepreneur and essential skills that an entrepreneur needs to possess are some of the common questions that one would ponder before embarking on the journey of entrepreneurship.
In this panel discussion, panelists has shared, based on their past/present experiences, some tips on how one can better prepare themselves while embarking on the journey of entrepreneurship. Essential skills such as communication, networking & building on one resilience were also emphasized during the session.
The second half of the session was a masterclass conducted by Felix from Skilio on the topic of Soft Skills needed to thrive in the Future of Work. He has elaborated on the importance of soft skills and has shared that it is also something hirers are on a lookout for.
ASEAN-Ready Gig Economy by ASEAN Youth Organisation
In this session, the topic surrounds on enabling a ASEAN-Ready Remote Workforce for the Gig Economy. To provide equal opportunities for individuals to earn a living and remain employable, in the new normal.
For the first half of the session, attendees were introduced to WebFlow by Upskillcycle a software for freelancers who would like to venture into web designing and development. A demo of the software was done to showcase the various function that the platform can offer.
Followed up with another topic on project management skills by the Project Management Institute. The relevancy and importance of project management were touched on in this session and looking for various opportunities in the regional areas.