The *SCAPE Co., Ltd. Board of Directors comprises diverse representatives from the private, people and public sectors who act objectively in the best interests of the Company.
The Board provides clear sighted counsel on the Company's strategic direction and alignment to its Vision and Mission. The Board of Directors bring their independent judgment, diversified knowledge and experience to bear on issues of strategy, performance, resources and standards of conduct.
Appointment
The Chairman and Board of Directors are appointed and/or re-appointed by the Ministry of Culture, Community and Youth (MCCY) for a two-year term. This allows for frequent renewal to bring in relevant expertise, in accordance with the changing needs and interests of youth. The current term of the Board is 1 October 2021 – 30 September 2023.
The constitution of *SCAPE Co., Ltd. does not allow the Board of Directors to receive any remuneration or financial benefits from *SCAPE Co., Ltd. and our Board of Directors does not receive any remuneration from *SCAPE Co., Ltd.
Disclosure and Transparency
*SCAPE Co., Ltd. is committed to the principles of accountability and transparency. To adhere to these principles, *SCAPE Co., Ltd. makes available information regarding our activities, programmes, operations, audited financials, Board and management through our annual report, website and social media pages.
Chairman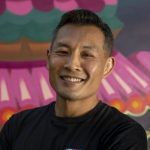 Mr David Chua
Chief Executive Officer
National Youth Council
Mr David Chua was appointed as the first Chief Executive Officer of the National Youth Council (NYC), an autonomous agency under the Ministry of Culture, Community and Youth (MCCY). NYC drives holistic youth development at the national level, in partnership with public and private sector agencies. It engages young Singaporeans, sends them overseas for growth and exposure, tracks youth trends and capacity builds youth sector organisations.
Board of Directors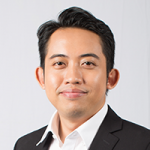 Mr Ahmad Firdaus Bin Daud
Corporate Counsel, Legal
Avaya Singapore
As Regional Counsel for Avaya, Firdaus leads and advises on all legal, regulatory, contractual, and compliance matters in ASEAN and South Korea. He started out in the civil service, first as a Free Trade Agreement negotiator and then later in community affairs, before he took up law and practised commercial and criminal litigation in top firms. He enjoys being active in community service and holds positions in local charities, committees, and councils.
Dr Chinnu Palanivelu
Audit Partner and Head of Audit
Stamford Assurance PAC
Dr Chinnu has more than 20 years of experience in an audit and assurance with public practice and financial reporting in a leading MNC. He currently serves on the Board of Directors in *SCAPE as well as several non-profit organisations in Singapore.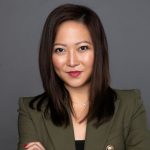 Ms Christel Quek
Co-Founder and Chief Technology Officer
BOLT
Christel is the Co-Founder and CTO of BOLT Global, a blockchain-based media and decentralised finance ecosystem which builds platforms and services for the creator economy, including BOLT+ , a live streaming platform, and BoltX, a crypto wallet with web3 functionality. Christel is a Forbes 30 Under 30 honouree.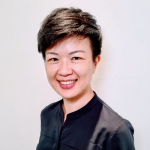 Ms Ivy Lim
Executive Director
*SCAPE 
Ivy was appointed the Executive Director of *SCAPE in August 2020. A civil engineer by training, she built a career spanning over two decades in the live events industry, delivering memorable experiences around the world. She also had a taste of being an entrepreneur, running her own businesses with like-minded passionate people. She now devotes her time and energy to supporting and empowering aspirational youth to live their dreams through curated programmes and events at *SCAPE.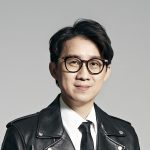 Mr Jeff Cheong
Chief Executive Officer, DDB Group Singapore
A hands-on marketing practitioner with over 20 years of experience, Jeff is a serial innovator who collaborates closely with global clients and partners, transforming business opportunities into enterprising and creative solutions.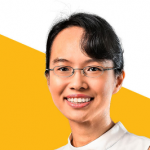 Ms Lim You Ling
Deputy Director (Land Policy)
Ministry of Law
You Ling is currently the Deputy Director of Land Policy at the Ministry of Law. Her work involves the review of land policies and land administration framework, to facilitate development and safeguard the interest of Singapore. Equipped with the experience and training in spatial planning and design, she has led teams to craft sound policies and grounded guidelines that can be impactful to the built environment.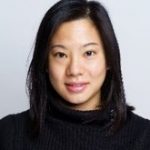 Ms Mindy Teo Simin
Chief Strategy and Transformation Officer
NTUC First Campus and NTUC Health
Mindy Teo is the Chief Strategy & Transformation Officer for NTUC Health and NTUC First Campus, where she drives key transformational projects to better serve the needs of families. She oversees the Corporate Development and Data & Analytics departments in NTUC First Campus and is also General Manager, SEED Institute. Prior to this, she spent more than 15 years in the real estate and hospitality industry, leading functions ranging from strategic planning, brand & marketing, innovation, talent management to asset management.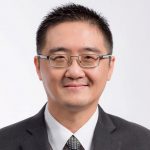 Mr Quek Choon Yang
Chief Technology Officer
Saudi Tourism Authority
Choon Yang is the Chief Technology Officer of the Saudi Tourism Authority. He has led digital transformation initiatives across the public and private sector for over 20 years.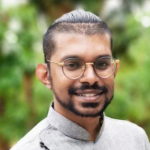 Mr Ramesh Krish Kumar
Senior Manager & Senior Lecturer, Temasek Polytechnic
Co-Founder, Asmara Singapore
Ramesh is currently the Senior Manager and Senior Lecturer at Temasek Polytechnic (Innovation & Entrepreneurship Department). Ramesh has a diverse background as an entrepreneur, mentor, food scientist, researcher, and innovator. He is the co-founder and former Managing Director of Asmara® Singapore, a successful venture that was recently acquired. In addition to his role at Temasek Polytechnic, he serves as a Young Leader at World Cities Summit, a Youth Leader of Harmony Circle under the Ministry of Culture, Community and Youth (MCCY), a Mentor Partner at Enterprise SG (HIT), and a v-Career Advisor at Workforce SG.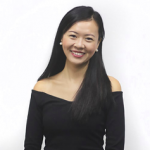 Ms Sng Khai Lin
Co-Founder and Chief Investment Officer
Fundnel
Khai Lin Sng is Co-Founder and Chief Investment Officer (CIO) of Fundnel, leading the group's Corporate Development Division and responsible for the organic and inorganic development of the group's new business units. She also serves as Vice-President of the Singapore Fintech Association.
Mr Tan Lin Teck
Senior Director, Youth Division
Ministry of Culture, Community and Youth
Mr Tan Lin Teck is Senior Director (Youth) in the Ministry of Culture, Community and Youth, and concurrently Deputy Chief Executive of the National Youth Council. Mr Tan works with a wide spectrum of agencies on policies and development programmes relevant to youth across different population segments and major life stages.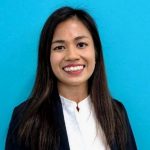 Ms Tasha Enright
Mentor and Advisor
Tech For She
Tasha is Mentor and Advisor at Tech For She, an inclusive women-in-tech community centered around learning and growth. She is a youth community lead on the Somerset Belt project and was recently featured in the Ministry of Social & Family Development (MSF)'s Celebrating SG Women campaign. Tasha has worked in HR operations since 2008 and is currently a freelance talent consultant who supports candidates in all aspects of their career.