*SCAPE Streamer Residency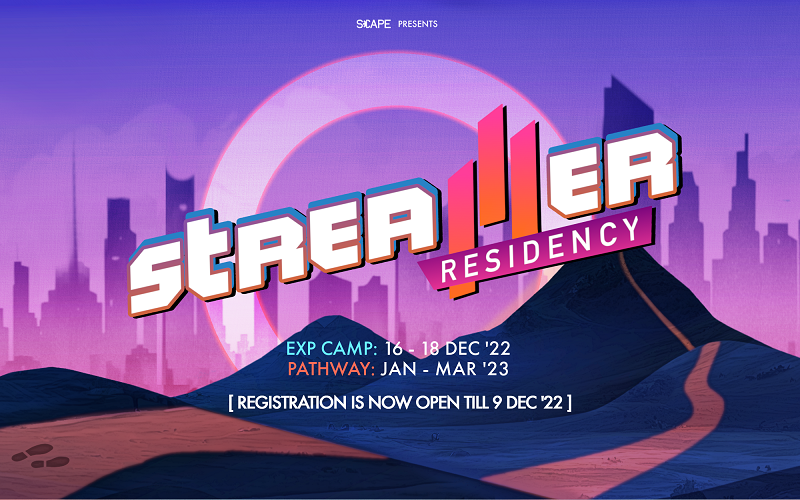 STREAMER RESIDENCY
How do I get more views? How do I engage my community better? How do I make money?
Streamer Residency aim to give the next generation of streamers the tools and answers to some of the toughest questions in the livestreaming profession.
Streamer Residency is an initiative to support the development of aspiring streamers in Singapore. This programme is exclusive to aspiring local youth streamers who are passionate in pursuing streaming as a content creator.
Youth can expect a 3 Day Experience Camp and a Pathway programme – all with fun activities, panel discussion, content creation and collaboration, a series of masterclasses, 1-on-1 mentoring sessions, content reviews review sessions, as well as sharing sessions by the mentors.
The programme aims to onboard aspiring content creators as well as being the go-to accelerated platform to enable and educate aspiring local streamers.
Start your livestreaming journey with us today!
---
WATCH PREVIOUS PATHWAY SERIES 
---
Follow us on: