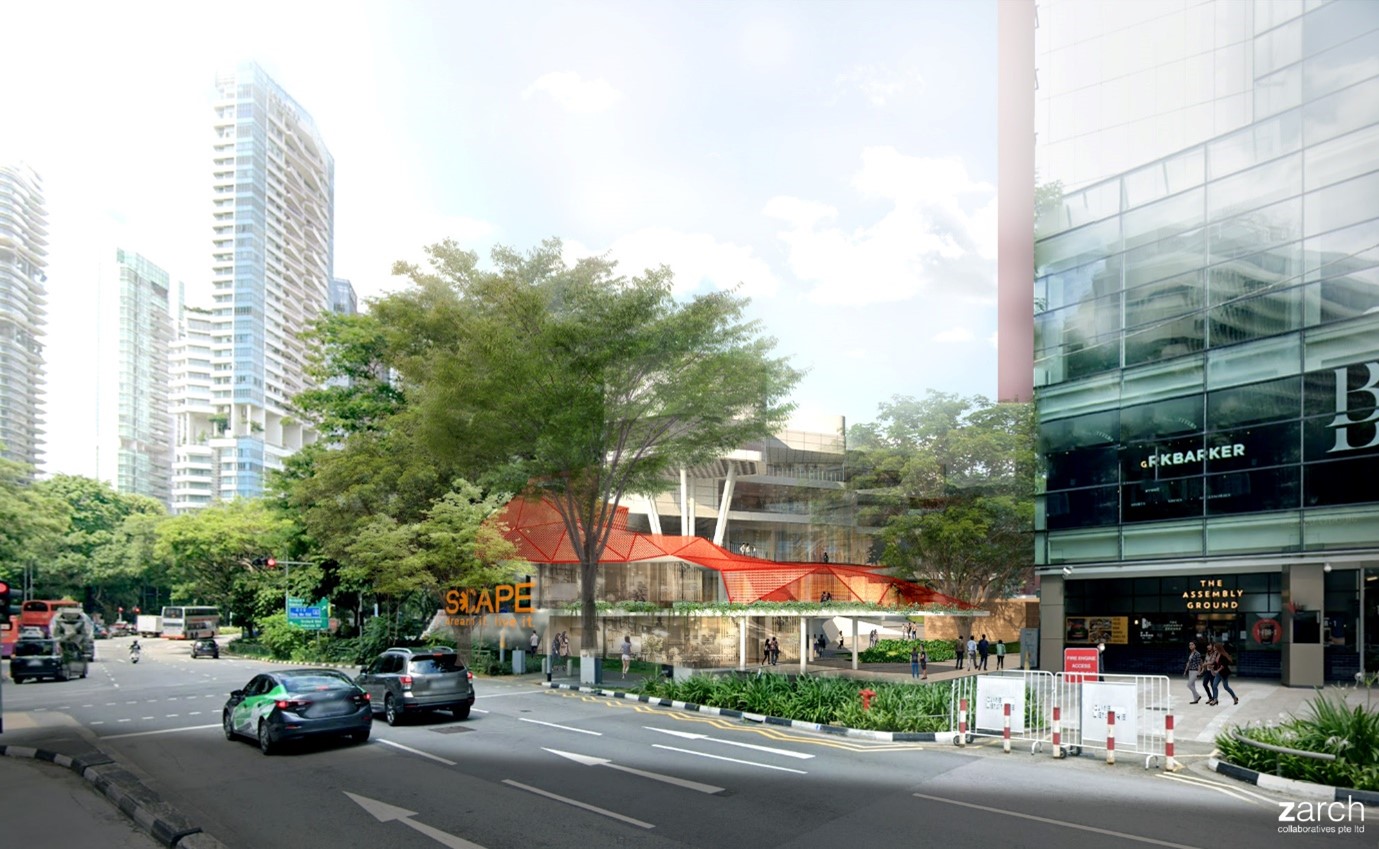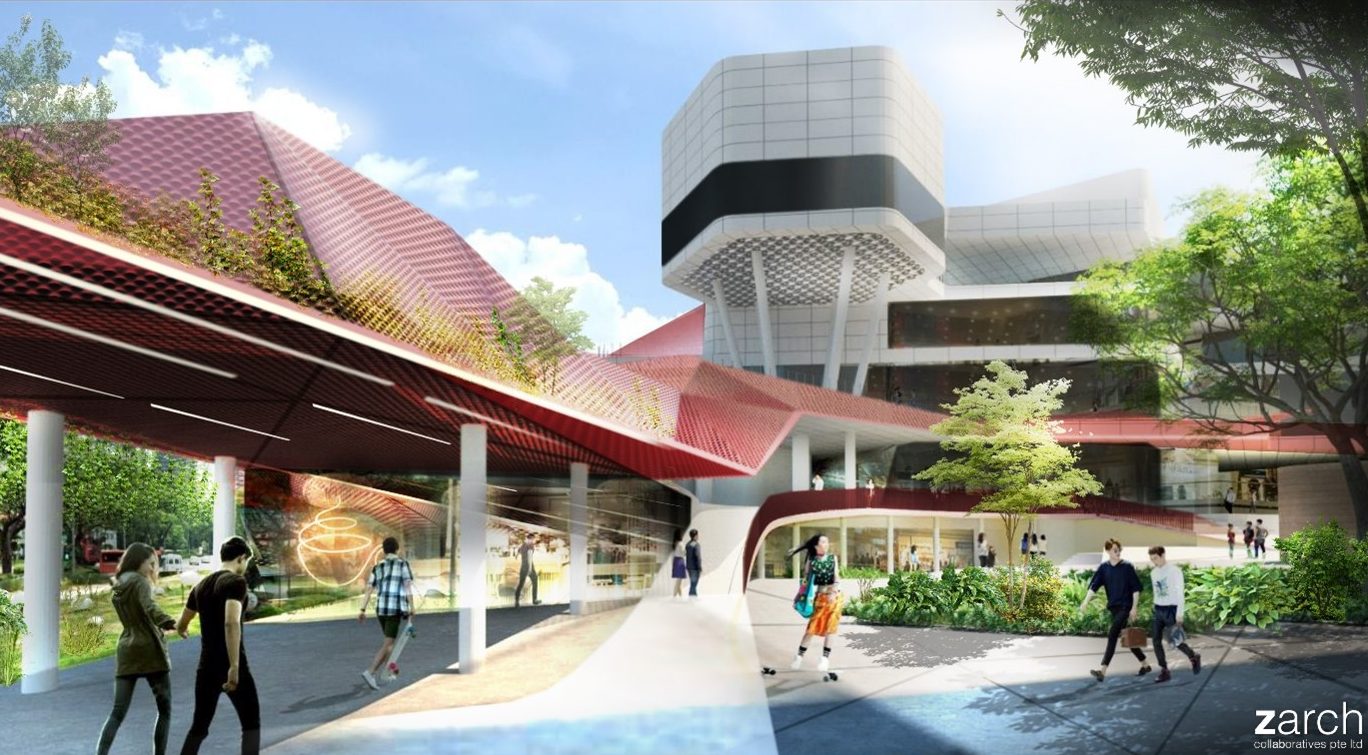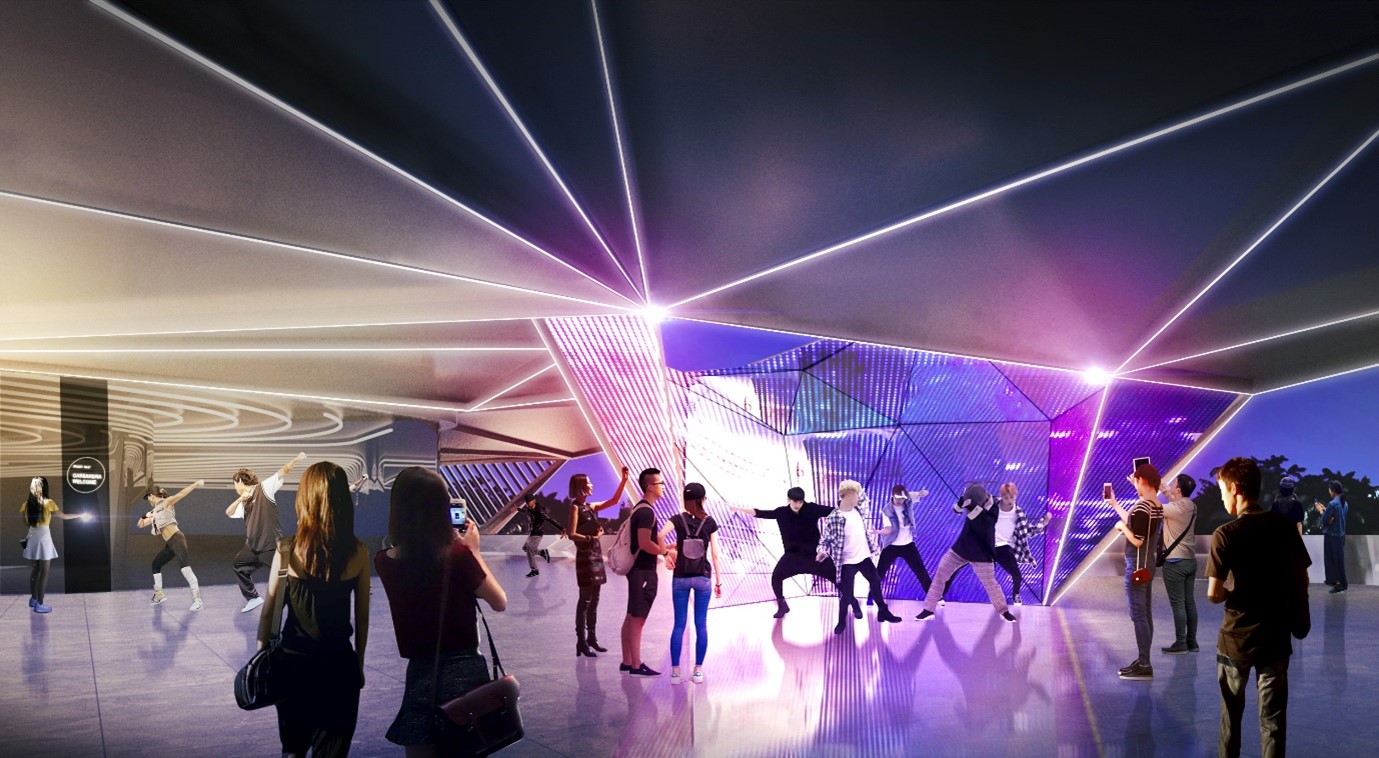 PHOTO CREDIT: ZARCH
WE'RE KICKING OFF OUR RENOVATION WORKS!
As announced in July 2022, *SCAPE will be undergoing a brand and placemaking refresh this year! In view of the refresh, parts of *SCAPE will be closed from end-February till early-2024 as we undergo our makeover. For your safety, community dance spaces at Levels 4 and 5 will not be available with effect from 22 February 2023 till further notice.
But, don't say bye yet – *SCAPE will remain in operation during this period. Catch the latest updates of our programmes here. We're excited to present to you upcoming events including the National Youth Film Awards, Summer Salt Concert and The Influence Marketing Conference 2023 (I.CON 2023)!
In addition, selected venue spaces remain available for event booking:
*SCAPE The Ground Theatre
*SCAPE The TreeTop
*SCAPE Gallery
More information on available venues for booking can be found here.
Get ready for a reimagined space of boundless possibilities and novel experiences.
We're excited to show you the #RefreshedSCAPE. Stay tuned.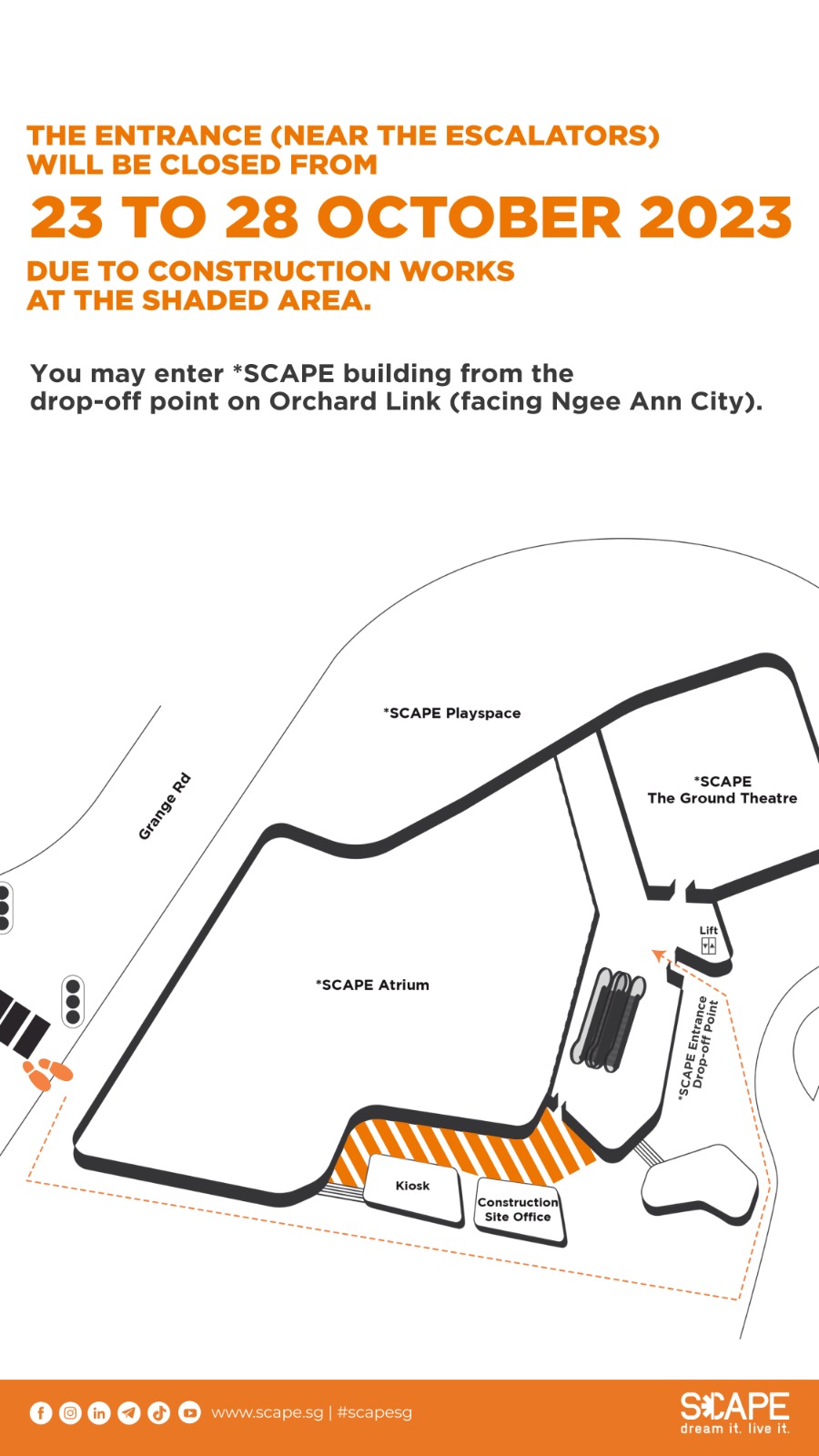 For any queries, do reach out to enquiries@scape.sg.