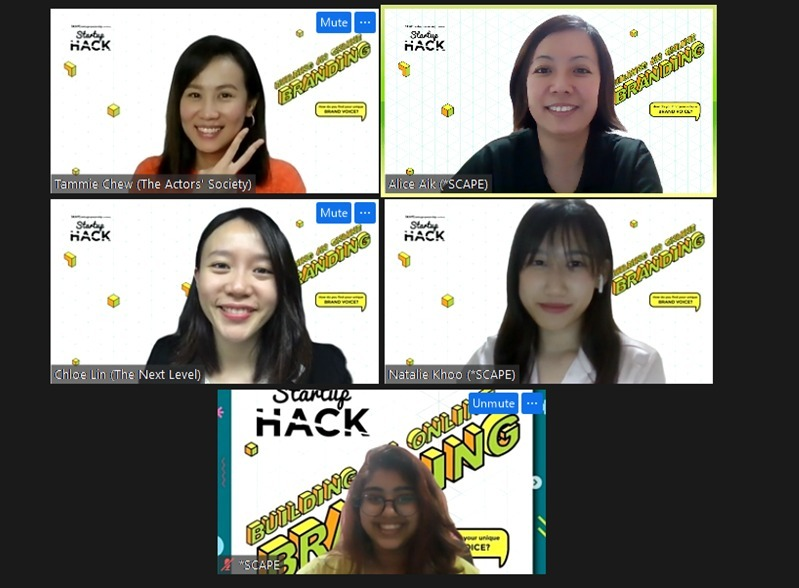 Startup Hack is a workshop and seminar-based platform where we help startups and individuals gain relevant or new skills that will help boost their businesses, by inviting subject matter experts that will impart their knowledge in a compact session.
We also invite subject matter experts to conduct workshops on various business topics.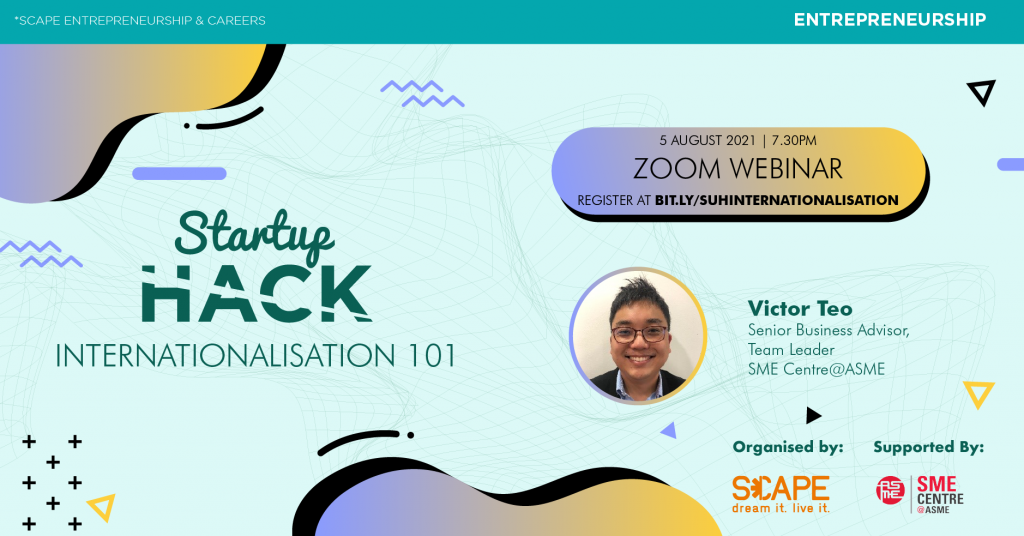 Internationalisation 101 (5 August 2021)
There is a constant push for Singapore companies to look beyond our shores for continued growth and create a competitive advantage. However, business expansion could be a complex process and knowing the general pitfalls can reduce the risk of failing.
In this webinar session, you will gain insights on how to:
Review your business with different market analysis & feasibility studies
Recognise how culture and localisation could potentially impact business practices of target market
Distinguish the different modes of market entry
Get access to ESG Internationalisation Readiness Toolkit
Programme Details:
Date: 5 August 2021
Time: 7:30PM
Platform: Zoom
Decoding Data Analytics (26 June 2020)
Data is now an integral part of every business. It is crucial to learn how to leverage data to make crucial business decisions, to generate insights and have the power to change the world. Data visualisations allow concise communication that directly informs strategic decision-making in an organisation. In this workshop students will be able to analyse real world data sets using Tableau, create data dashboards and visualise the data to help in decision-making.
Startup Hack Bootcamp (19 – 21 November 2020)
Starting up your own business can be daunting, and you might not know where to begin. *SCAPE is partnering with Amazon Web Services to bring you an exclusive Startup Hack Bootcamp. A 3-day intensive bootcamp that equips you with the skills you need to kickstart your very own entrepreneurship journey.
Creating Data-Driven Ads (22 October 2020)
Join us for the next Startup Hack workshop where we introduce you to the tools suitable in creating appealing content for digital marketing campaigns. Learn how you can use text, images, and bite-sized videos, based off data-driven decisions with ease.
Building an AI Chatbot (13 August 2020)
Chatbots are the new, quick and effective way to connect with your community and customers. Reducing the need for time-consuming emails and hotlines, it's able to increase effectiveness of your business. With today's AI capabilities, chatbots are also able to inject and embody personalities that will make your startup truly unique! The founders of BotDistrikt and creators of Bus Uncle bring you through a step-by-step workshop on how to build an AI chatbot.
Building an Online Branding (25 June 2020)
In this session, we had a 45 mins sharing session with Chloe Lin from The Next Level and Tammie Chew from The Actors Society, where we learnt more about why building an online brand is important for the success of your brand, and what are the necessary steps you have to take to build it.
Adopting Technology to Build HR Capabilities (17 June 2020)
We had David Pooi from Singapore Polytechnic and Eric Tan from The Resource Group speak to us about key Human Resource skills required for you to build a successful business and a successful team, as well as new HR technology tools you can use for your organization. This session was moderated by Josiah Tan from Moaah.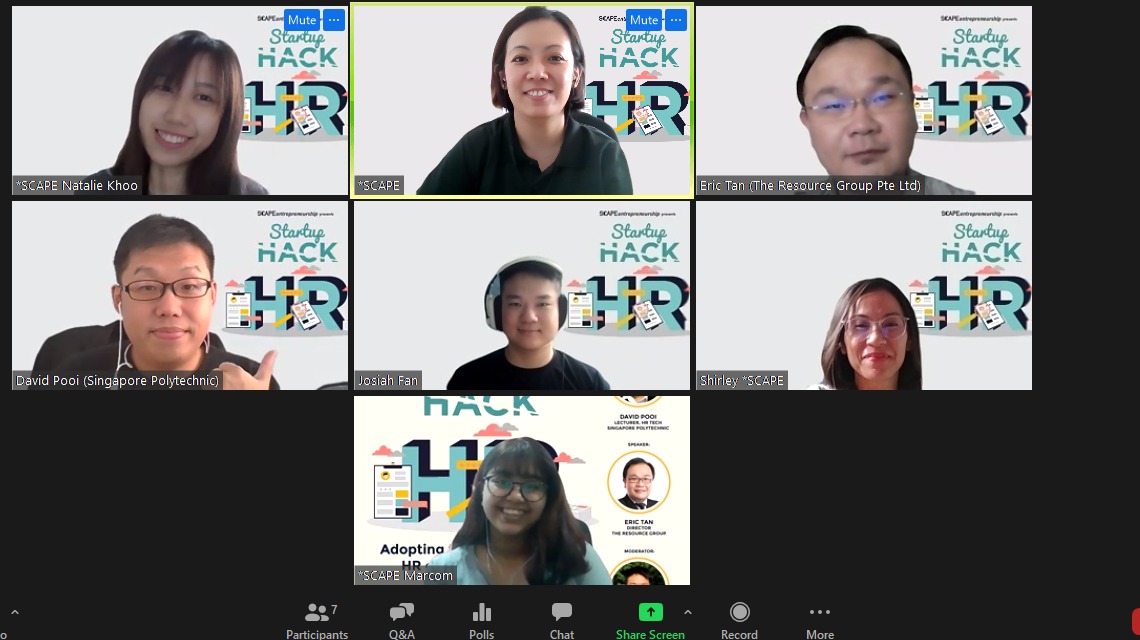 Work From Home And Ride On Cloud (22 April 2020)
In partnership with Google Business Group Singapore, *SCAPEentrepreneurship team curated a "Work From Home And Ride On Cloud" webinar with the community's experts to share their knowledge and experience on how youth entrepreneurs can stay connected with their team from anywhere and remain accountable, collaborative, and productive.
Legal 101 (27 February 2020)
Walter Silvester of Silvester Legal LLC brought us through the key legal frameworks that every business owner or entrepreneur needs to know before embarking on their journey to build a business.
Have in mind a hot topic that you think we should cover for our next Startup Hack workshop?  Drop us a mail at hubquarters@scape.sg!