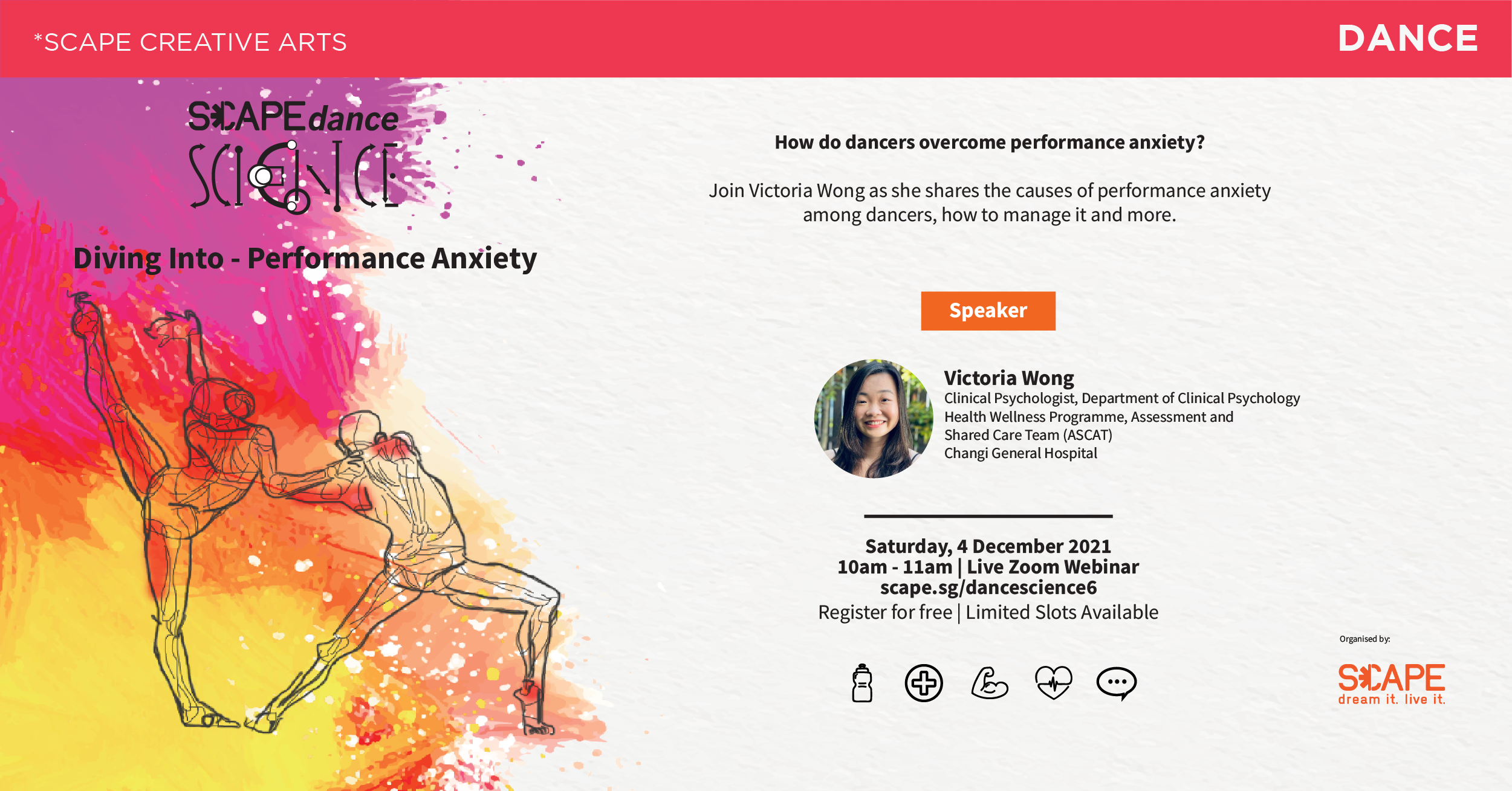 Dance Science Workshop:
Diving Into – Performance Anxiety
How do dancers overcome performance anxiety?
Performance anxiety can be debilitating and leave us worrying intensely about our performance before and after the time spent on stage. Some may find that it also impacts their ability to deliver their best despite many hours of trainings and rehearsals.
This 1-hour workshop is designed for dancers of any age and any level of experience that will address the following questions – What is anxiety? What is performance anxiety? Why do some of us feel so anxious before performances? What can we do to manage and overcome this so that we can perform well and enjoy the process?
The *SCAPEdance Science webinar is a platform that invites professionals such as sports science practitioners, health practitioners, and physiotherapists to share their research and knowledge.
Join us in conversation with Victoria Wong as she shares the causes of performance anxiety among dancers, how to manage it and more.
Saturday, 4 December 2021 | 10am – 11am | Live Zoom Webinar
Speakers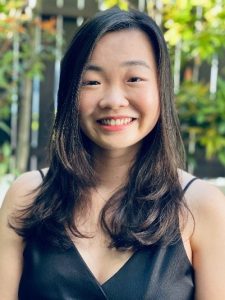 Victoria Wong
Clinical Psychologist, Department of Clinical Psychology
Health Wellness Programme, Assessment and Shared Care Team (ASCAT)
Changi General Hospital
Victoria Wong is a Clinical Psychologist with the Department of Clinical Psychology and is part of the Health Wellness Programme, Assessment and Shared Care Team (ASCAT) at Changi General Hospital. She completed her Master of Clinical Psychology at the University of Queensland. While she now spends most of her day providing psychotherapy and training for mental health professionals, Victoria remembers treasured days dancing and performing throughout her school years.