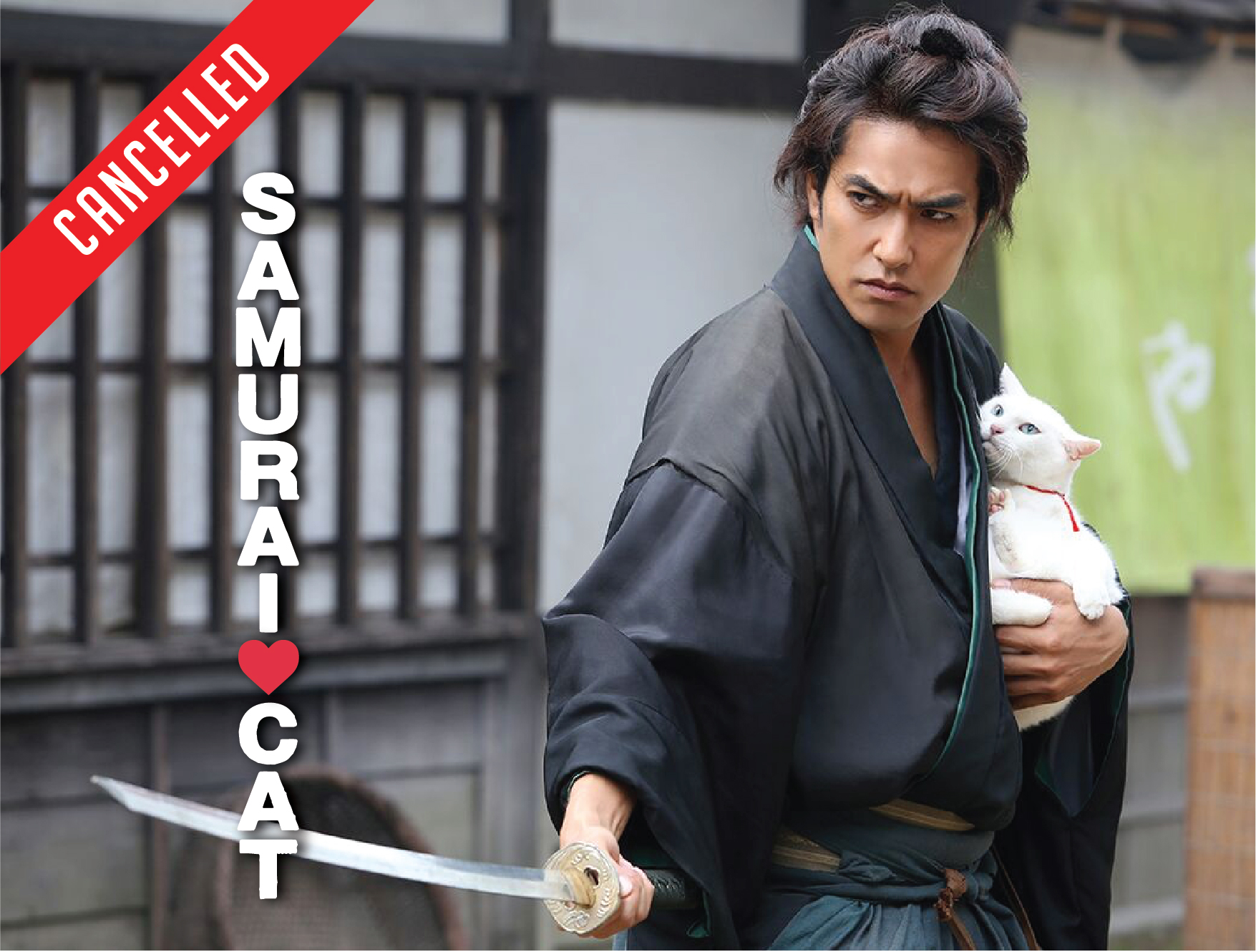 POSTPONED UNTIL FURTHER NOTICE
This free movie screening at *SCAPE is co-organised by Japanese Film Festival and *SCAPE. We welcome all, even if you're just passing by. Samurai Cat will be screened outdoors at *SCAPE Level 4, Sky Terrace.
Samurai Cat
Kyutaro was once a feared samurai, till he fell on hard times. Unable to earn his keep without his sword, he begrudgingly accepts a job offer to assassinate a beloved pet cat. However, on seeing his target, Kyutaro realises his task will be far more difficult than he had ever imagined. What seemed to be a simple and silly assignment turns into something epic.
2014 | 101min | Action/History | Japanese with English subtitles | Rating To Be Advised
Directors: Yoshitaka Yamaguchi, Takeshi Watanabe
Starring: Kazuki Kitamura, Misako Renbutsu, Yasufumi Terawaki
©2014 Neko Samurai Production Committee
++++++++++++++++++++++++++++++++++++++++++++
ABOUT JAPANESE FILM FESTIVAL
JFF has been a mainstay in Singapore's vibrant film festival landscape for decades. First started in 1983, the main objective of the festival is to promote the appreciation of Japanese cinema and culture in Singapore, and to deepen the bonds within the community of Japanese film fans. In the past 3 years, the festival has averaged close to 4,000 annual attendees.