Media
NYFA Conference 2021: How to Market Your Short Films
17 April, 1:30 PM - 3:00 PM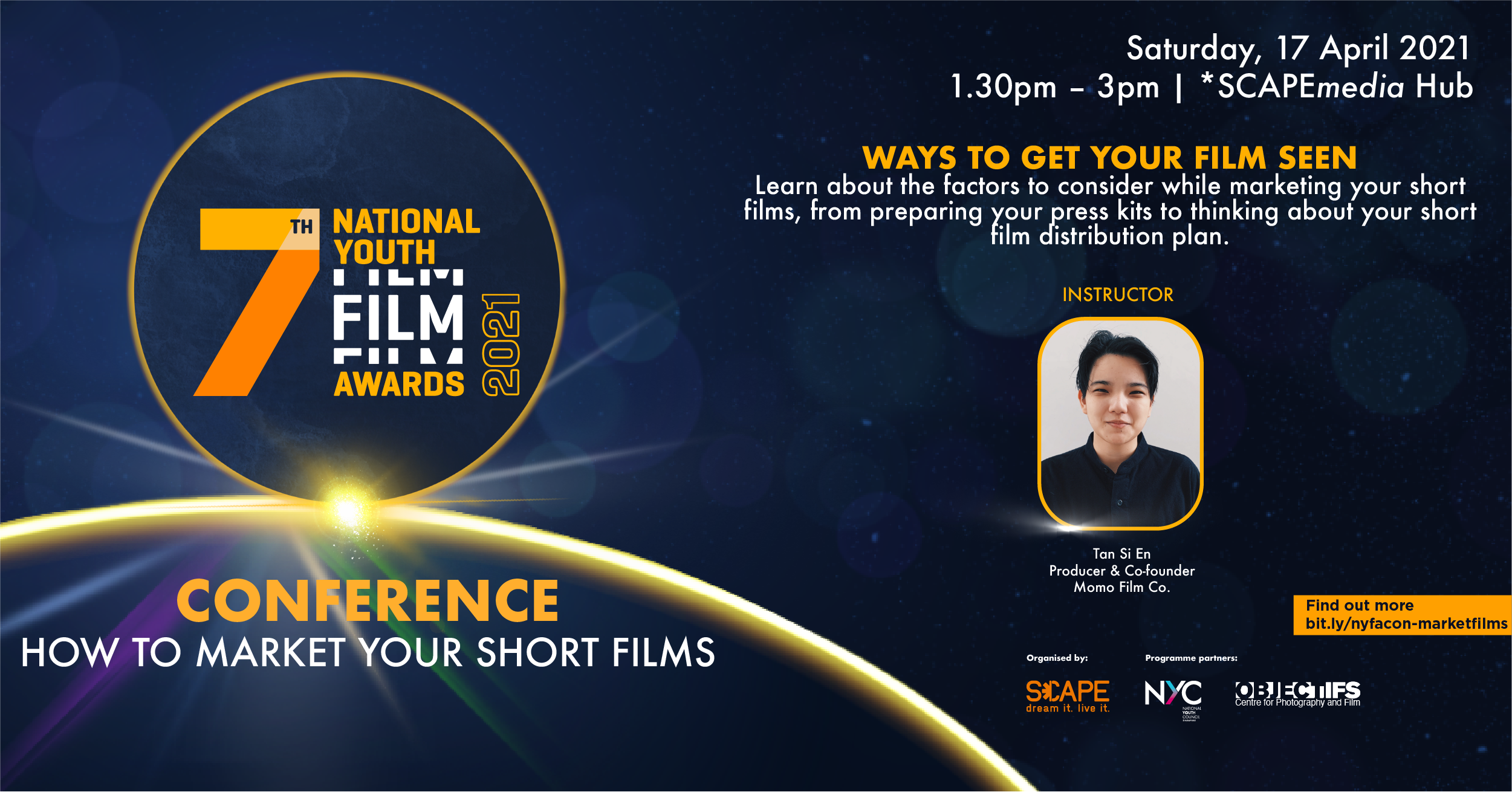 NYFA Conference 2021:
How To Market Your Short Films
Saturday, 17 April 2021 | 1.30pm – 3pm | *SCAPEmedia Hub
Learn about the factors to consider while marketing your short films, from preparing your press kits, to thinking about your short film distribution plan.
Join us on the 17th April 2021, from 1.30pm to 3pm, in conversation with Tan Si En and learn tricks to marketing your short films in the best way possible!
Instructor:
Tan Si En
Producer and Co-founder, Momo Film Co.

Tan Si En is a film producer, arts manager, and co-founder of SEA-based film agency Momo Film Co. An alumnus of Berlinale Talents 2020 and Rotterdam Lab 2018, Si En produced "Wet Season" by Anthony Chen, which world premiered at the Toronto International Film Festival 2019, Platform Competition. She was assistant producer of "POP AYE" by Kirsten Tan, which won the Sundance Film Festival 2017 Special Jury Prize and International Film Festival Rotterdam's VPRO Big Screen Award. Si En is currently co-producing "This City is a Battlefield" by Mouly Surya and "Arnold is a Model Student" by Sorayos Prapapan.