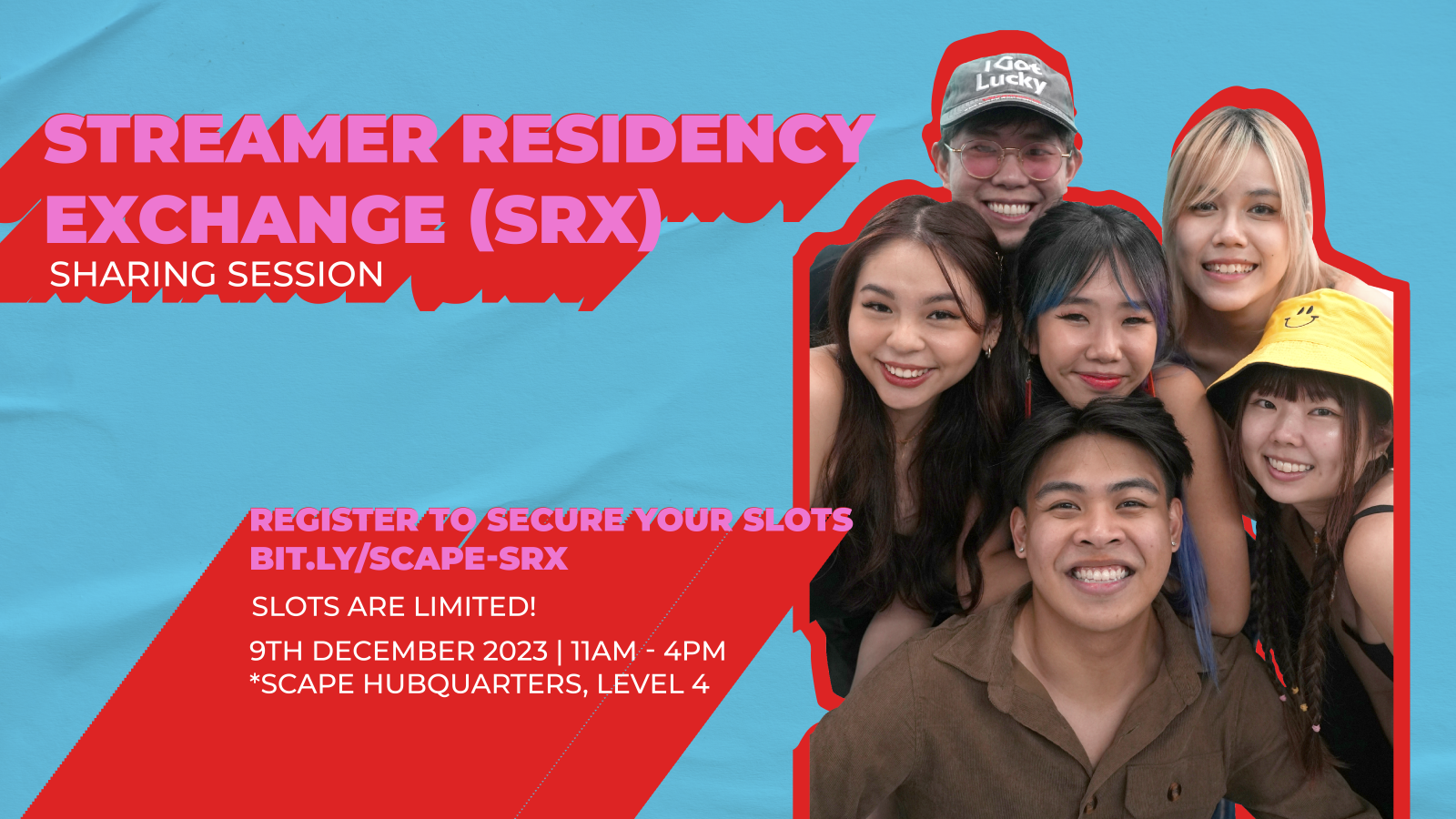 Streamer Residency Exchange (SRX) – Sharing Session
Following the 7-day SRX programme, our mentees will curate a full day of sharing sessions for aspiring streamers and content creators in Singapore.
They will be sharing their exchange experience and the valuable insights they have gained on this trip!
Event Details
Date: 9th December 2023
Time: 11AM – 4PM
Venue: *SCAPE HubQuarters, Level 4
Stay tuned for more updates on the SRX Sharing Session in the coming weeks.