Events and Commentary Mentorship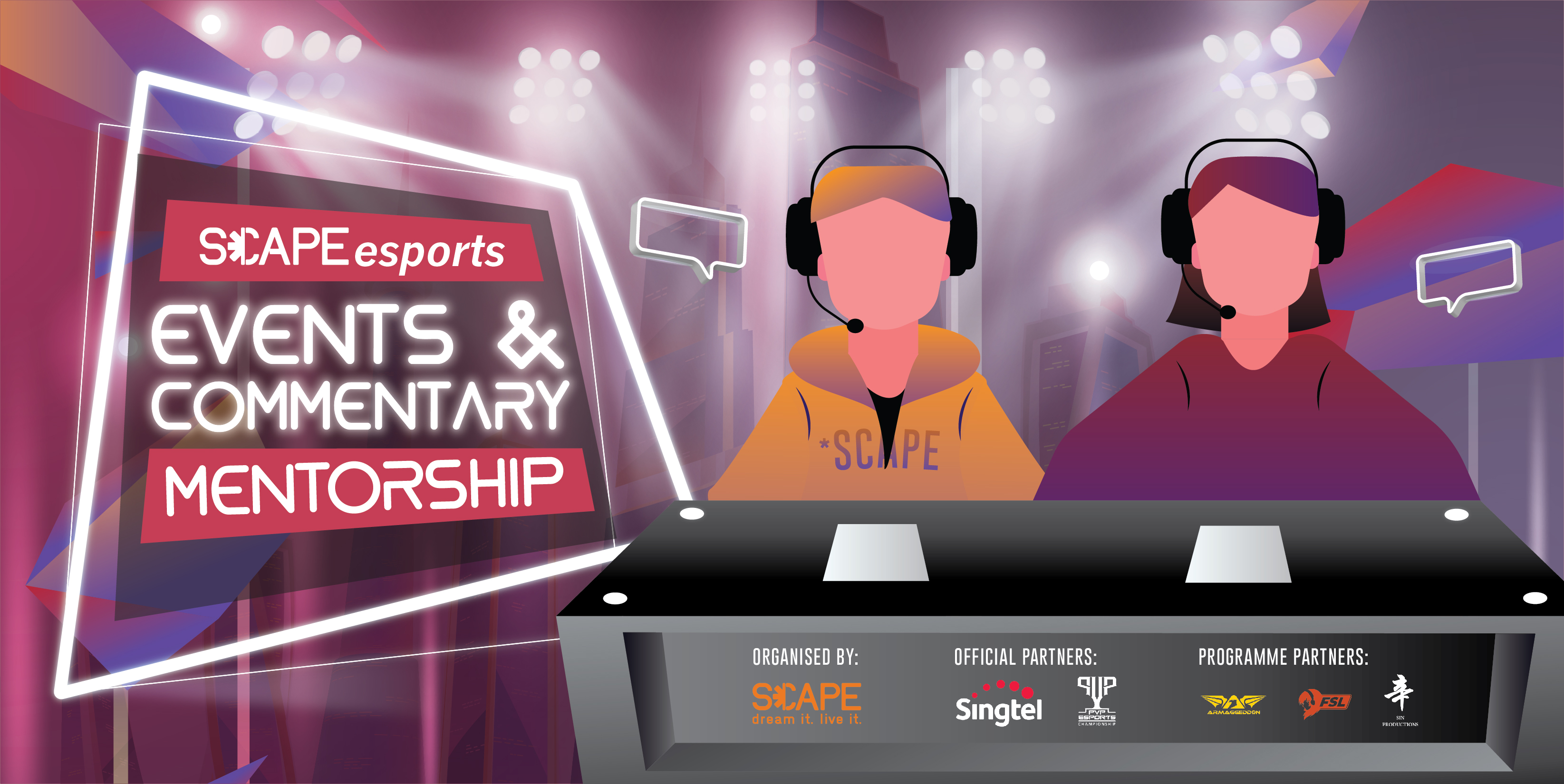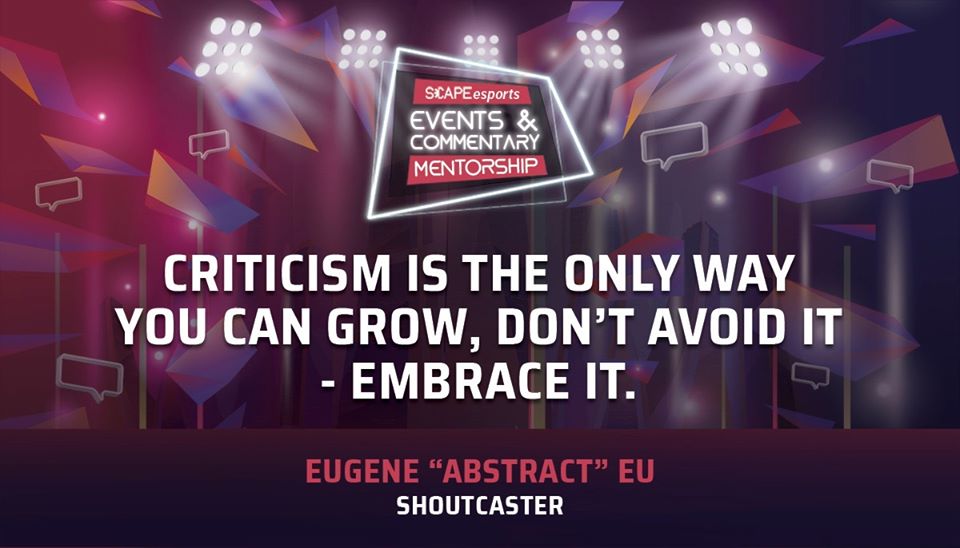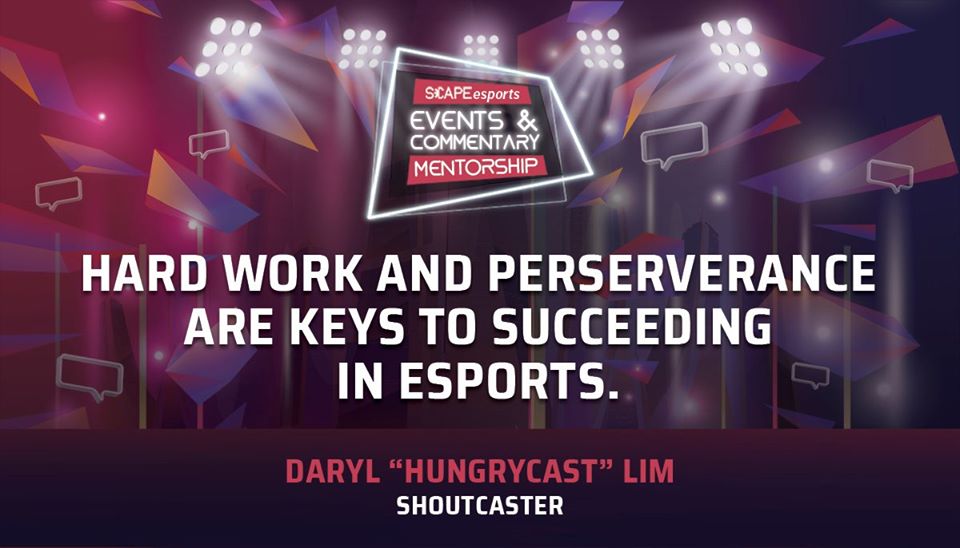 A successful esports event goes beyond the players and the games. Remarkable commentary and event production are ideal in elevating the fan watching experience.
Participants learned what went into the making of an esports event at *SCAPE's Events and Commentary Mentorship Programme. They gained access to the region's finest esports commentators and event organisers, and learned how to hype a crowd, manage unexpected crisis scenarios, and more.
They applied this newly acquired knowledge into action with an esports production house specialising in live broadcast production.
Catch the live stream on-demand now!
Instructors and Panelist:
Lysander Lim
Lysander Xonora
Daryl Lim
HungryCast
Eugene Eu
Abstract
Kimberlyn See
Operations Lead
FSL
Chris Lim
Project Manager
ESL
Wanda Hu
Vice President
Armaggeddon