Find out how this young startup finds the sweet spot to humanise the dating process
Kopi Date started out as a humble social experiment at a flea market back in 2018. Since the event, they received positive demand and favourable responses over the product. This propelled the duo founders to pursue, build and innovate the product in which Singaporeans can enjoy today. 
Kopi Date is a social platform, where singles have the chance to meet new people and form rich and deep connections. We offer each date as a unique experience and opportunity for something life-changing to bloom. With open minds, zero expectations and mutual authenticity, our members are ready to once again humanise the dating process. 
Kopi Date is not a dating app and not a matchmaking agency. Our Kopi Date Experiences are conversation-centered, fine-tuned to provide an optimal environment for genuine human connections.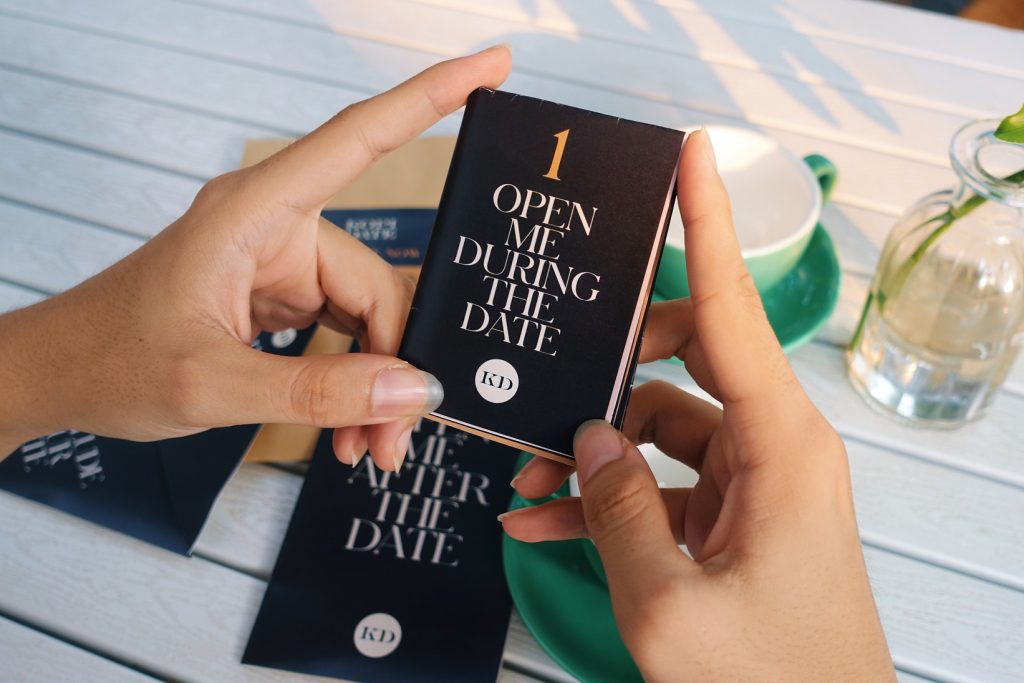 Let's get to know the co-founders of Kopi Date, Lee Jing Lin and Liu Zhiqun.
What are the key elements for starting and running a successful business in Singapore?  
Zhiqun: Being an independent thinker and having relentless grit. In Singapore, many of us (myself included) grow up in a structured environment where conformity is rewarded and grit is rarely required – so if you think you have either/both of these, protect it well.
Jing Lin: I believe it's important to build a strong brand identity – one that's authentic and real. It's not always about the numbers and figures. The market is highly saturated, crowded and noisy, so it really comes down to building that relationship with your customers, and establishing a connection with them. That's why at Kopi Date, we speak to every single one of our members through a documentary-style onboarding call which celebrates their individuality and story. We believe that a genuine and honest approach where we stay close to our customers will help us to understand the people we serve better as we innovate to offer the most thoughtful dating experience.  
How has Kopi Date remained sustainable during the COVID-19 pandemic period?  
We had been planning for a special mass date way before the Circuit Breaker – a Valentine's Day event. The advisories against mass gatherings then prompted us to take those Valentine's Day dates online. Thus, we pivoted our business temporarily; we had to put our regular offline experiences on pause. 
The most important part of planning our virtual dates is making sure they retain the same appeal of the regular (offline) Kopi Date experience. We wanted our users to be confident and at ease for their virtual dates. We prepared a special Date From Home Starter Kit to help them with everything from setting up their own logistics (i.e. how to create a conducive space at home for a virtual date etc.), to thought-provoking discussions designed to work with the uniqueness of the virtual space. And just as with face-to-face Kopi Dates, we always encourage our users to focus on being themselves. A big part of our starter kit covers this—guiding our users to get comfortable and open with letting their guards down, through tips and questions that we've crafted and refined over time. It's the reason that makes our regulars keep coming back and enjoying quality, meaningful conversation with every new date. We've also introduced exciting mini challenges for the dates to complete! Even in the virtual space or from the setting of their homes, fun and memorable moments can still happen in every Kopi Date experience and our specially designed challenges/tasks are designed to create such opportunities for every user.
From our operations end, we had also set up a dedicated logistics department to make our processes more efficient. Logistical and operations tech/tools have also been helpful in ensuring that we are able to get each user's coffee and kit to their doorstep in time to spare for date-day. 
What are the challenges faced being in a startup? 
Ourselves – we are our own biggest limit. Working in a startup can be quite overwhelming at times. There is self-doubt and noise in our head, which takes a lot of discipline to shut off. But at the end of the day, we believe that if you put yourself in the right mental framework, you can overcome any self-doubt. This entrepreneurial journey can be very lonely, when you see your friends who are pursuing more 'normal/stable' careers. I (Jing Lin) get reminded from this quote at *SCAPE HubQuarters which says 'Your only limit is you' – which is a great reminder that we are capable of so much more and we should not let our fears and insecurities get in the way.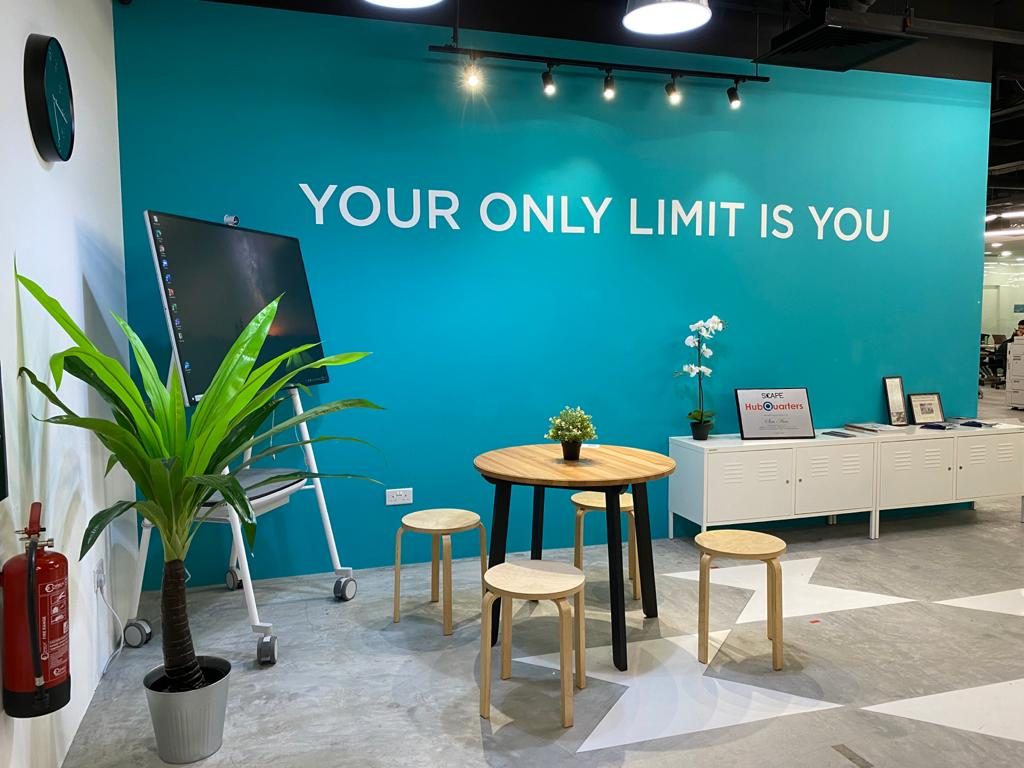 Jing Lin has also written a blog post on working in an early stage startup – about what it means to be taking on new and different roles and wearing multiple hats. Read more here.
As a young entrepreneur/intrapreneur, what motivates and drives you?  
Jing Lin: On a daily level, I think it's the wide range of exciting (and dreadfully challenging) problems that you encounter. As counter-intuitive as it might sound, hard problems make the journey fun and fulfilling. For me, I'm an adventure-driven person and I thrive well in an environment that's constantly changing. I particularly enjoy problem-solving when it involves flexing my creativity and innovation skills when challenges arise. On a personal level, it's really all about growing and excelling – and I do that by continuously setting higher standards and achieving a new level of personal best.  
With Kopi Date, I get to not only work on interesting problems, but also make a meaningful impact on someone else's life. That makes this journey even more fulfilling and rewarding at the same time. 
Zhiqun: On a macro level, I believe all entrepreneurs are visionaries who have their own image of how the world would ideally be like. Essentially, we're just pushing towards our vision of the world one step at a time. I believe strongly in creating an impact on human connections because it resonates deeply with me; from family relationships during my difficult childhood times as an immigrant to discovering your identity with close friends in your adolescent years to meeting and connecting with strangers when backpacking around the world.  
We want to create a space and environment where people can feel and be human – not only in dating but eventually other aspects of their lives too.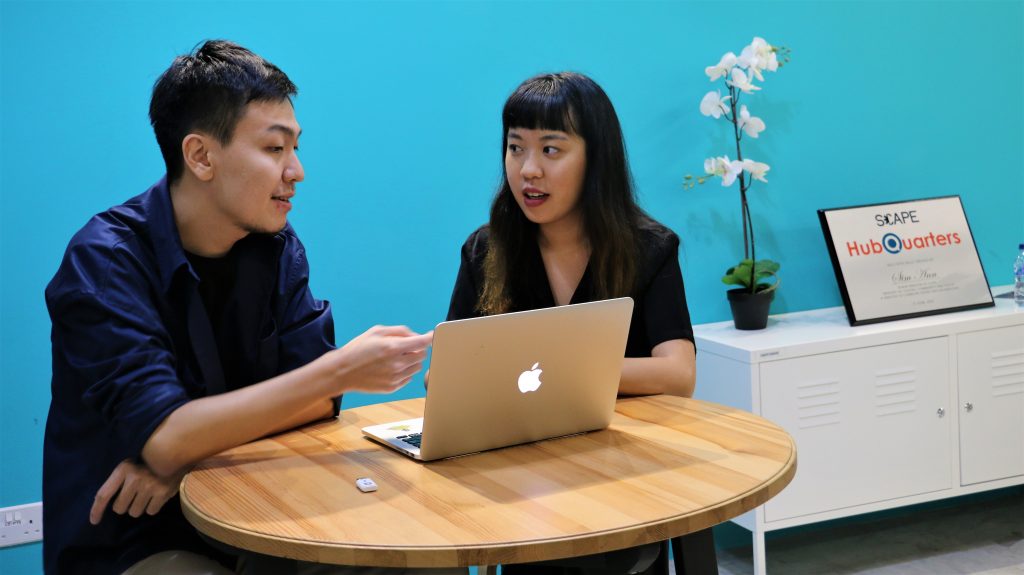 What advice would you give to other entrepreneurs who are just starting out? 
Jing Lin: Working in a startup is a truly eye-opening experience. It's one of the toughest, yet most exciting adventures. You'll face a lot of setbacks, but you'll also learn to be stronger. Our advice to budding entrepreneurs is to be prepared for challenges and hardships because the journey is not going to be easy when you have a huge responsibility, but it's definitely rewarding. We'd always refer to this analogy that running a startup is a marathon and not a sprint, and it's important to overcome and push through these setbacks, and to grow and become a more resilient person.  
Zhiqun: Ask yourself if you're okay to be strapped in and ride the roller coaster for the next 5 years; if you have good conviction that the answer is yes, awesome – good luck and enjoy the journey.
How has *SCAPE benefited you and your growth as an entrepreneur? 
*SCAPE has not only given us a great space to work in the earlier months, but also linked us up with strategic partners on various campaigns such as the 11:11 Singles' Day campaign.  
Kopi Date planned a social experiment as part of A Brave New World of Dating campaign 
What are your biggest milestones? 
Serving a thousand over Kopi Date Experiences! 
Ready for conversation over coffee? Get connected with Kopi Date 
Kopi Date is for the curious, the bold, the different. You, who are ready to get out in the world and in the process, learn more about yourself. The heart of Kopi Date is to help individuals like you rediscover the beauty of connecting with someone, through the simplicity of a face-to-face conversation. 
We believe in genuine conversation as a catalyst to forming deeper, more intimate relationships. Keeping every date casual and fun, we partner with spaces and venues to deliver you a comfortable, yet memorable, experience. 
We are Singapore's people-connectors, inspiring a new culture of meeting people. 
Sign up now to enjoy a conversation-centred first date experience, curated for human connections.