Indie Starter Kit for Musicians: Live Music Virtual Events (Watch Now)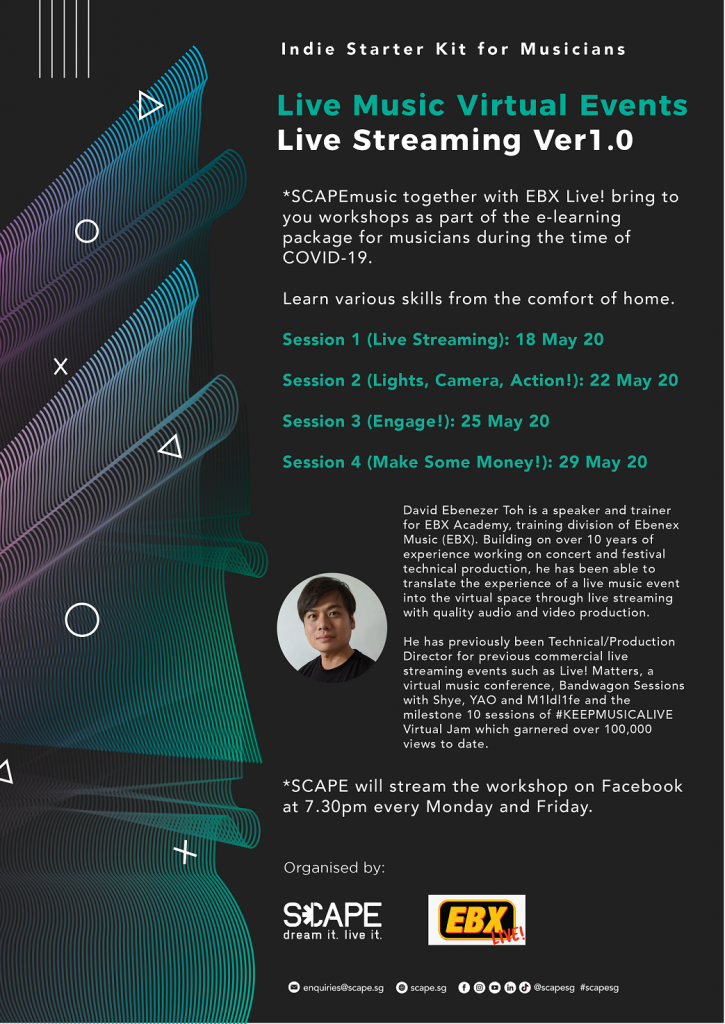 *SCAPEmusic and EBX Live! bring to you workshops as part of an e-learning package for musicians.
Learn various skills from the comfort of home.
Instructor
David Ebenezer Toh is a speaker and trainer for EBX Academy, training divison of Ebenex Music (EBX). Building on over 10 years of experience working on concert and festival technical production, he has been able to translate the experience of a live music event into the virtual space through live streaming with quality audio and video production.
You can also register your interest for participating in the Q&A at https://scape-members.sg/surveys/isk/