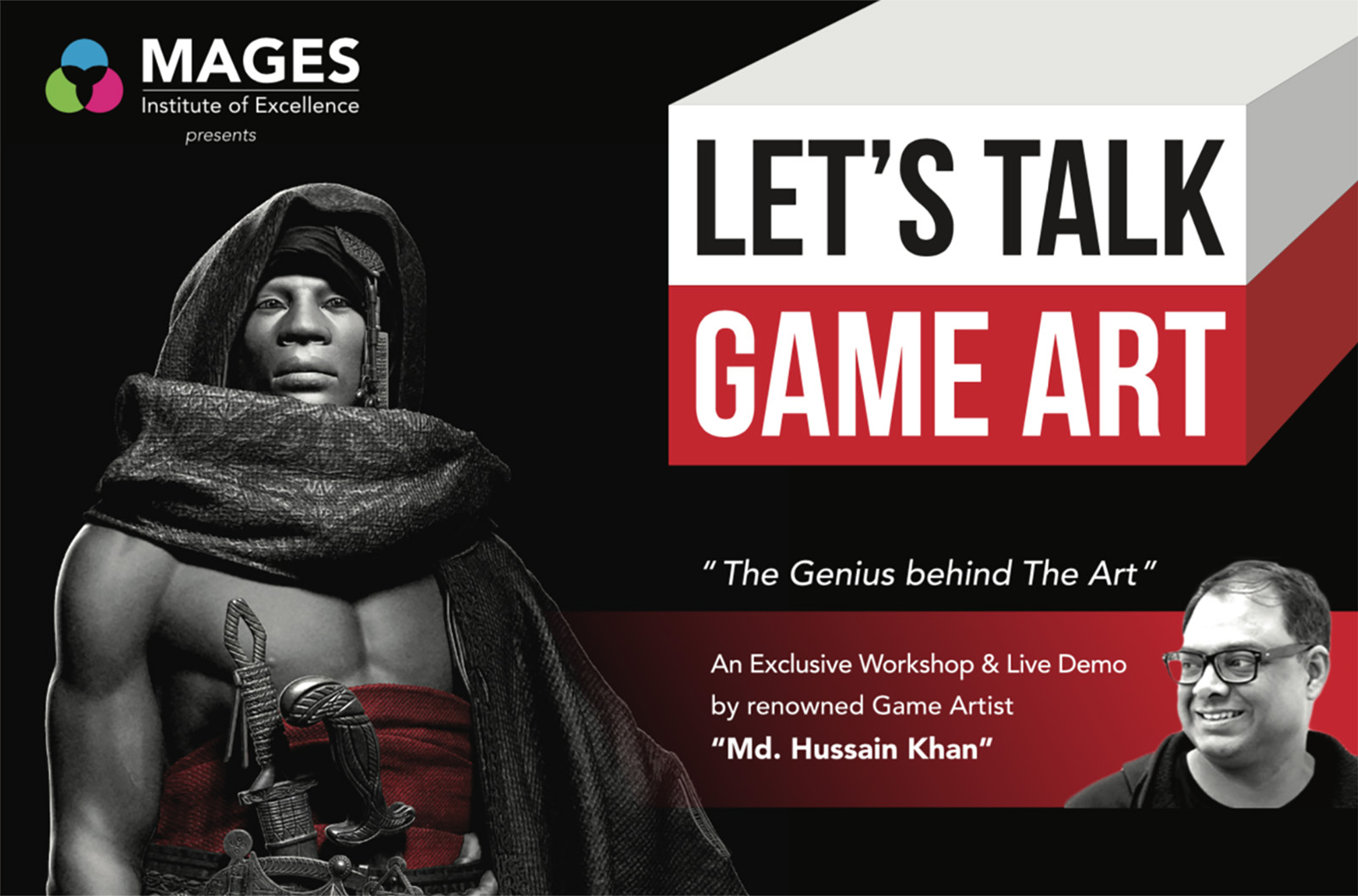 MEET THE GENIUS BEHIND THE ART
An exclusive workshop & live demo by renowned Game Artist Md. Hussain Khan!
Meet the face behind the extraordinary Game Art in Ghost Recon Online, Ghost Recon Phantom, Assassins Creed Origins and the latest, Skulls & Bones. Be enthralled as Mr. Khan talks about his journey to becoming an astonishing Game Artist while giving a Live Demo. Talk with the expert about Next-Gen Character Pipeline and get all your questions answered about the Industry.
WHAT'S MORE
Get your Portfolio evaluated by industry experts.
Chat with our Career Counsellors over tidbits & tea (Refreshments Available)
Get free Autographed Artwork by Mr. Khan
There are limited seats!
Register NOW @ bit.ly/gameartscape