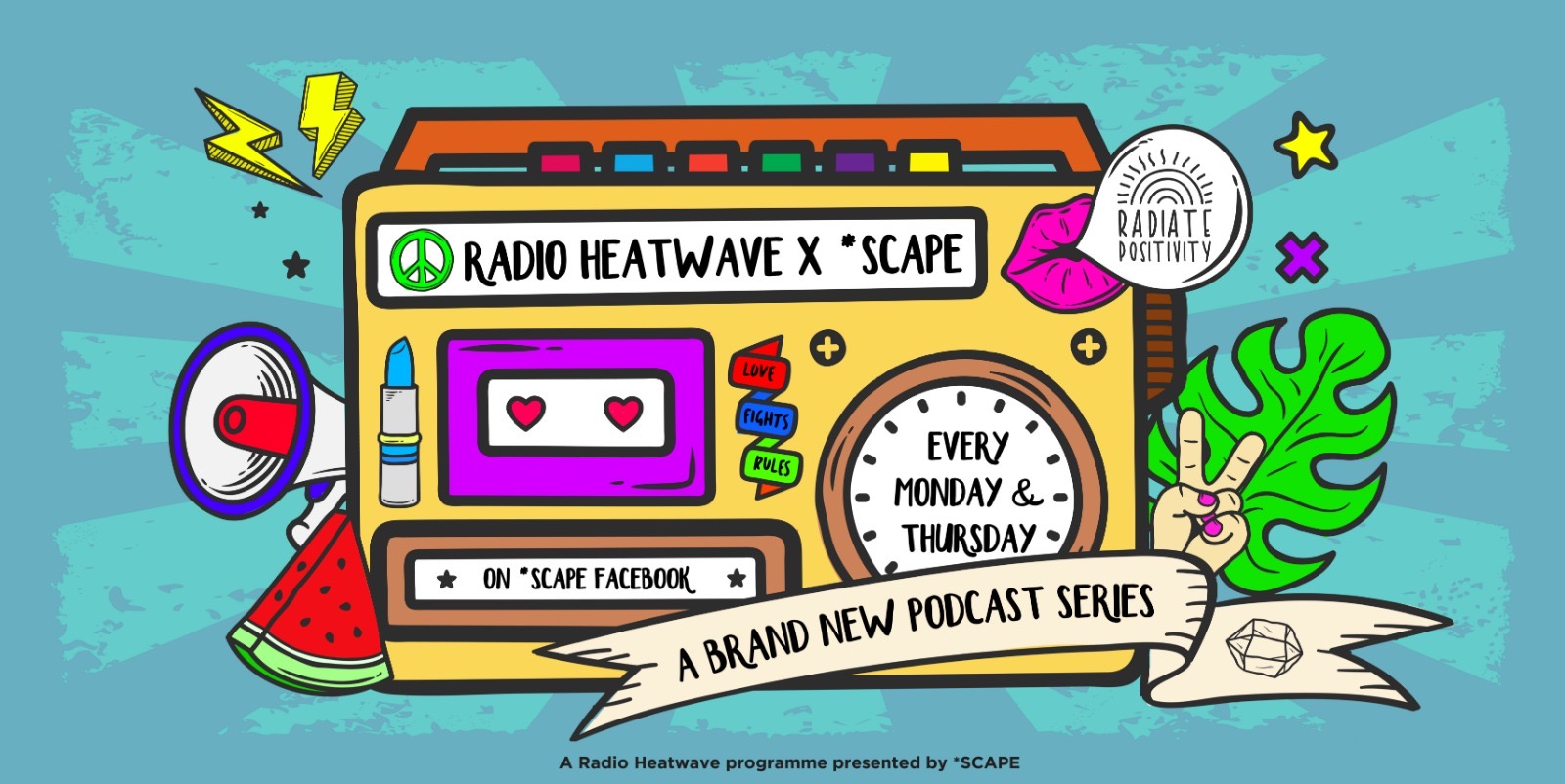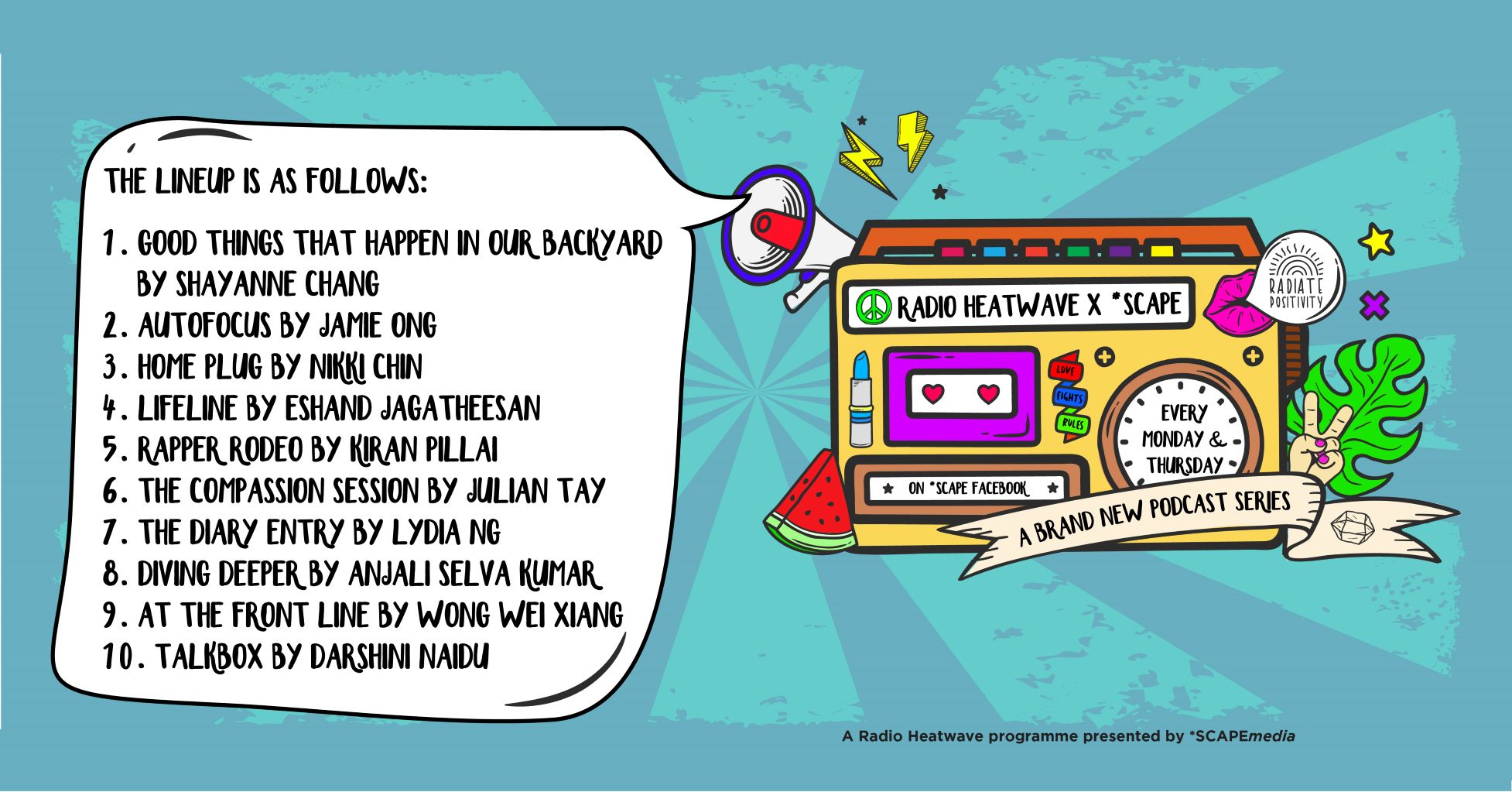 *SCAPEmedia is proud to present to you a very special podcast series by student presenters on Radio Heatwave
.
Listen in to the thoughts and opinions of Generation Z, as they discuss adjusting and growing up in this new world
. Enjoy a series of interviews, feel-good stories and a lot of pop-culture.
Radio Heatwave is a campus radio station located in Ngee Ann Polytechnic. For more content on youth-related content, visit www.radioheatwave.com
GOOD THINGS THAT HAPPEN IN OUR BACKYARD
with Shayanne
It's easy to get down when you're cooped up at home, that's why this podcast exists. With the Good Things That Happen In Our Backyard Podcast (and its really terrible acronym), you'll be treated to stories of everyday heroes and good happenings that you might not have known about.
DIVING DEEPER 
with Anjali
Diving Deeper is about delving into a topic in society that has people divided. Join Anjali as she picks apart these controversial matters to discuss their origins and how they became points of contention! Learn a thing or two and, by the end of it, let's just agree to disagree
The Diary Entry
with Lydia
If you're looking for that boost of positivity, we've got a show for you. The Diary Entry is where we discuss our daily thoughts and chat about tips for improving our lives! Come join our open diary of conversations and thoughts as youths each episode!
HOMEPLUG
with Nikki
Homeplug, with me, Nikki is where we get to discuss anything and everything under "Family". Family can honestly mean many things to different people. From our closest friends to our kin, to literally people who show us love, compassion and support to. My Family is very unique as I am part of a Triplet. So what makes a family of triplets so unique?