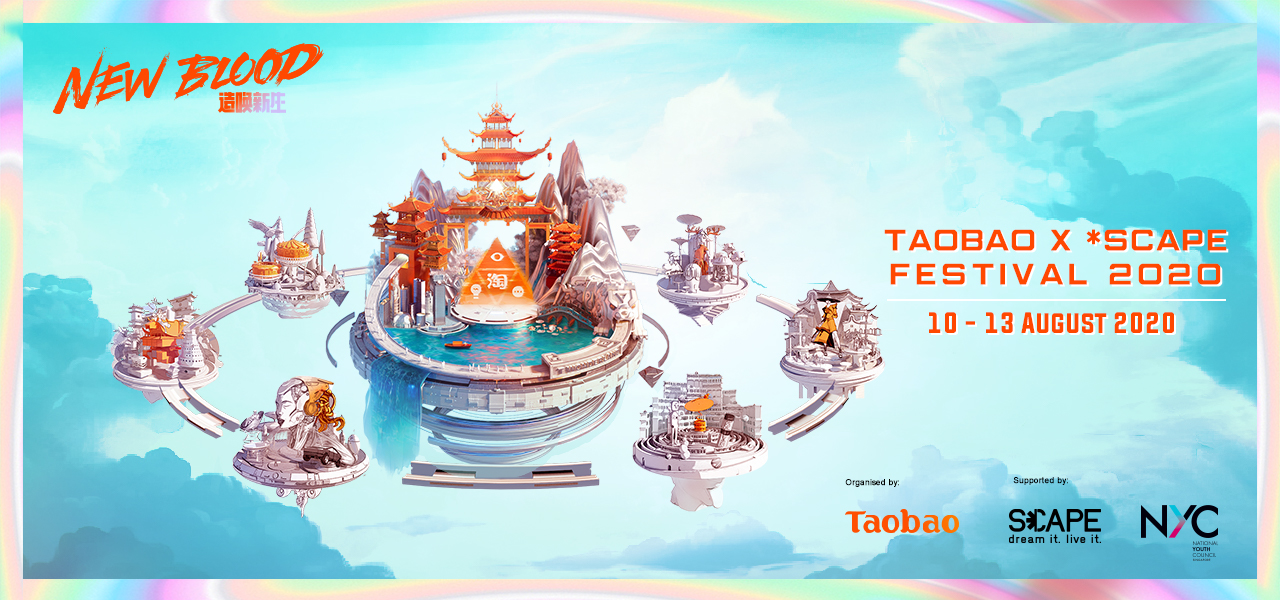 Launched in 2003, Taobao Marketplace is a core business of Alibaba Group, which operates the largest retail commerce business in the world. It is a popular social commerce platform where hundreds of millions of consumers look for everyday necessities, innovative products and even hard-to-find items. Over the years, it has evolved from a hotbed for creativity to a launchpad for new designers and entrepreneurs.
In collaboration with *SCAPE and NYC, Taobao will be launching 2 collaborations to highlight our Singaporean youths, providing them with a platform to express themselves. The collaborations will be showcased on Taobao's app, Taobao's media channels as well as in local media.
We are holding an Open Call from 15-21 Jul 2020 for youths that are passionate and are ready to showcase their skills with a larger community outside of Singapore. If you feel you are a great fit to any of the 2 collaborations, enter our Open Call and stand a chance to work with creators from China and have your creations be part of the Mega Event happening in August.
Collaboration #1: AI Skateboard Showcase
Unbox and try out a patented AI Skateboard from Taobao! With this AI Skateboard, you will be able to control the speed, front and back brakes through gravity induction and body movement. With the AI road condition adaptation system, it would adjust the posture of the board according to the degree of bumps and impacts.
Deliverables:
1 x video of yourself or a group unboxing the AI skateboard, sponsored by Taobao
Video should include a clip of you or the group using the AI Skateboard
End-to-end video production, inclusive of hosting, video filming and editing
We are looking for:
Vibrant youth (or a group of youths!) that can bring across their personality on camera!
Youths that are familiar with video production and skateboarding.
Collaboration #2: Modern Qipao in Singapore
Work together with an influencer designer with million of followers in China and carry out a creative photoshoot in Singapore to showcase this season's arrivals. This designer is fascinated by the collision of Chinese clothing and Western styles, and hopes to define these aesthetics through their own improvement of traditional qipao.
Deliverables:
1 x series of creative photoshoots with apparel sponsored by Taobao
Series should include photos at multiple Singapore landmarks
End-to-end production of the photoshoot, inclusive of supply of gear, shooting and editing.
We are looking for:
A team of creative youths, that are able to carry out the project end-to-end. Team should include (but not be limited to):

Creative/Art Director
Photographers and assistants
Hair and makeup artists
Stylists
Models
Post-production editors
Selected Team will get to win 500 rmb worth of Taobao shopping credits and product sponsorship! Register here before 21 July 2020!
For enquiries on the collaborations, please email to miko.tse@alibaba-inc.com