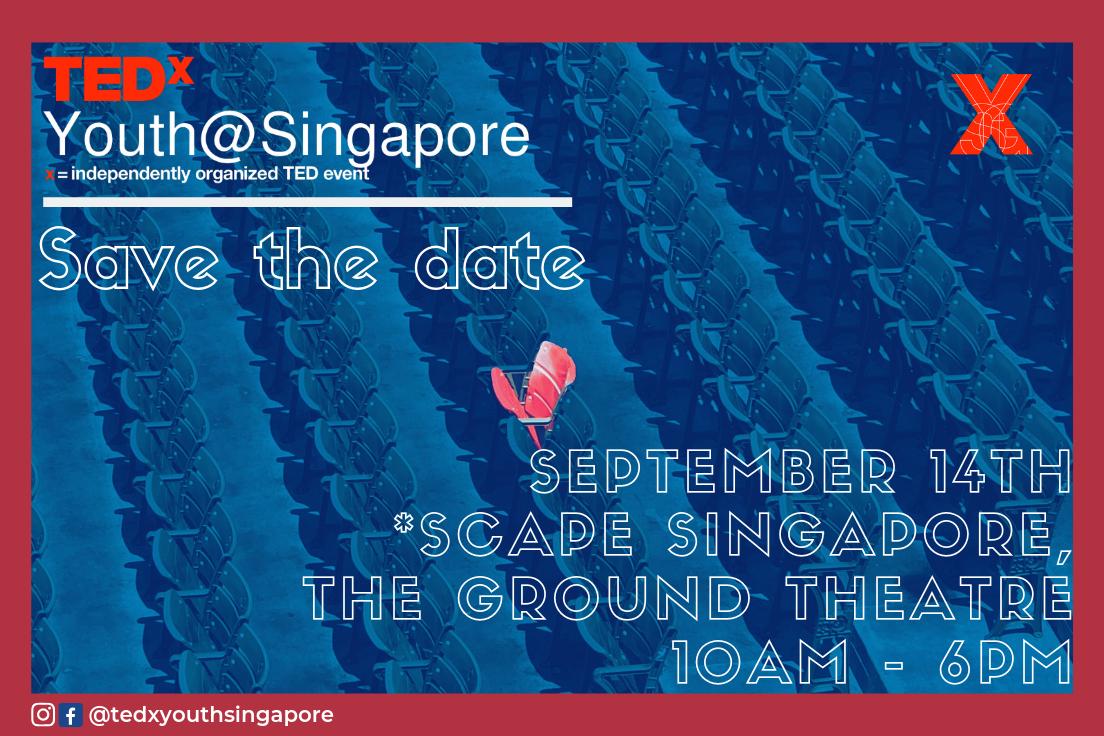 On 14th September 2019, TEDxYouth@Singapore 2019: Future of Us will be held at *SCAPE Ground Theatre.
At TEDxYouth@Singapore, we believe that small acts can shape big realities. This is why our theme of this year's event is "Future of Us". Through this event, we hope to educate and inspire youths to understand important issues that are prevalent in Singapore society. Through a thoughtfully curated list of talks, we envision a future created by the collective action of individuals empowered by knowledge and fuelled by passion to ignite change for the better.
Here are the details to our event:
Date: 14th September 2019
Time: 10am to 6pm
Venue: *SCAPE Ground Theatre
Indicate your interest here: http://bit.ly/TedxyouthSG19
This is a 100% youth-curated event. If you are keen to attend this event, do save the date and indicate your interest by registering with us. We will email you the ticketing details once it is confirmed.