Krump Foundation Course – Monday Madness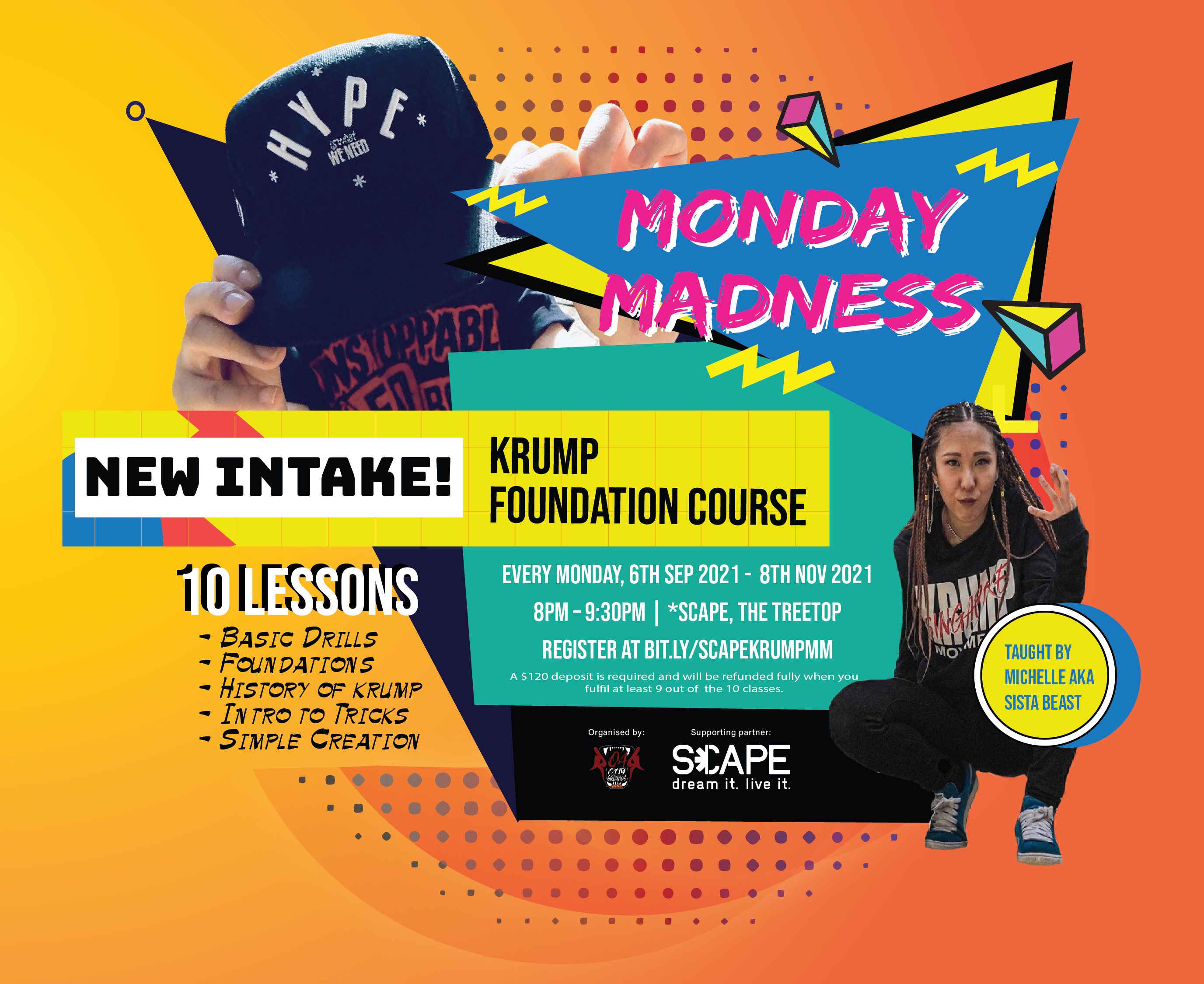 Every Monday, 6 September 2021 – 8 November 2021
8pm – 9.30pm | *SCAPE, The TreeTop 
Want to learn how to KRUMP? Here's your chance!
Our interest group, Roar City Grounds is organising the Monday Madness: Krump Foundation Course. Krumping is a style of dancing to popular music, especially hip-hop, and is characterised by rapid, exaggerated movements of the arms and legs.
Don't worry, the classes are beginner friendly. Sign up to reserve your spot today!
10 Lessons:
Basic drills
Foundations
History of Krump
Intro to tricks
Simple creation
A deposit of $120 is required and will be fully refunded when you fulfil at least 9 out of 10 classes.