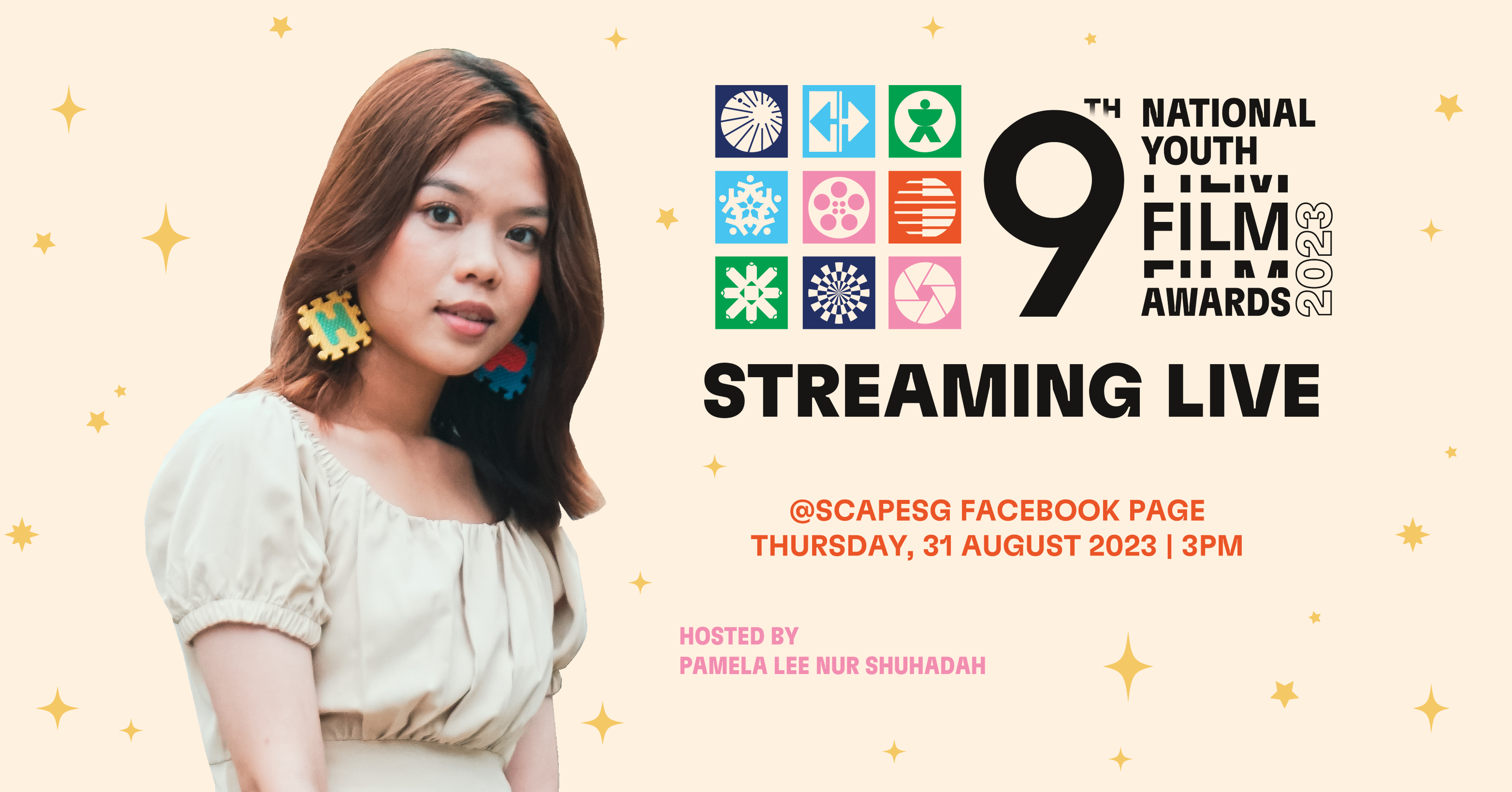 STUDENT SELECTION COMMITTEE
Jaya Rathakrishnan

Jaya Rathakrishnan is a bilingual director, screenwriter, and director from Singapore with over 22 years of experience in storytelling. She has made notable contributions to Singapore's Tamil screenwriting industry, earning her the Kannadasan Award in 2015, presented by the Singapore Tamil Writers Association. 

Jaya was recognized as Best Director in Singapore together with K. Rajagopal at the Asian Academy of Creative Awards in 2021 and received multiple awards for Best Screenplay, Best Script, and Best Original Series at Mediacorp's Pradhana Awards in 2022 for her work in the series 'Parambarai'. 

Aside from her directorial and screenwriting work, Jaya conducts workshops for aspiring screenwriters and is known for penning breakthrough songs." In 2018, Jaya penned the lyrics for "Get Your Freaking Hands Of Me" by music director Ghibran. This was launched by well known Indian actor/director, Kamal Haasan. 

In 2017, Jaya founded Stardust Story, a media firm in partnership with theatre director Beatrice Chia-Richmond. Under Stardust Story, Jaya has written for popular drama series, including The Girl He Never Noticed, Michael Chiang's Mixed Signals, and Thilaanaa, showcased at the Singapore Media Festival 2019. Jaya continues to collaborate as a head writer and screenwriter with other content creators, such as her work on HBO Asia's Food Lore series, specifically the episode titled "A Plate of Moon" which was also screened at the SMF 2019.

Leon Cheo

Leon is the creator, writer and director of the Emmy-nominated short form series "People Like Us". Most recently, he was selected for season two of the Hillman Grad / Indeed Rising Voices program in which he is mentored by Destin Daniel Cretton to make "The 25th Filial Exemplar" which premiered at Tribeca 2022.

Other highlights include: "SIN-SFO" which competed at the Oscar-qualifying 25th Austin Film Festival, and won Best Live Action and Best Director at the 2019 National Youth Film Awards in Singapore; "The Three Sisters" which won 'Best Short Film' at the 2012 NETPAC-Jogja Asian Film Festival; "Move Out Notice" which broadcast on the Lifetime (Asia) channel and nominated for Best Script at the Singapore Short Film Awards.

Commercially, Leon has worked with KFC, HSBC, 7-Eleven, Channel NewsAsia, Pink Dot SG, and government ministries and agencies. A graduate of Chapman University with a BFA in Creative Producing, and Ngee Ann Polytechnic with a diploma in Film, Sound & Video, Leon is also an alum of Berlinale Talents (2014), Asian Film Academy (2013) and Talents Tokyo (2012).

Nina Chabra

Storytelling has been an artery of Nina Chabra's practice for the last 20 years. She employs various mediums to communicate her projects, with moving visuals being her oft-used voice for works. 

Her projects have been in competition and also screened locally and internationally at numerous film festivals, including Singapore International Film Festival, International Video Poetry Festival Athens and Salamindanaw Asian Film Festival.

She is trained in film production and worked as a freelancer in the corporate video sector for close to a decade before pivoting to drama and arts education in recent years. She believes that visual-storytelling has taken on many new forms and as the media landscape shifts and incorporates new elements for stage, she believes the merging of both her loves – cinema and theatre, brings new perspectives to tired methodologies. Working with youths has also expanded her pursuit to experience the world with fresh and ever-evolving lenses.

Since 2019, she's been on the programming committee of FreedomFilmFest Sg and in November 2023, she will be collaborating with The Necessary Stage as a Multimedia Designer for a theatre production.  

Nina continually pushes her creative skills by working with intra-disciplinary art practitioners, in hopes of presenting lesser-known truths. True collaborations are a driving force for her to coalesce and present her current independent works. 

Most times, she makes work as Sharmeen/Sifar.

Pauline Soh

Pauline Soh is Senior Manager of Programmes at National Gallery Singapore. She holds a Master of Arts in Contemporary Cinema Cultures from King's College London, and began her work in the field at the Asian Film Archive, where she developed its film catalogue for public access at the National Library. In 2016, she started a monthly Southeast Asian film series at the Gallery, which has expanded into a film festival—Painting with Light: Festival of International Films on Art—dedicated to moving image programming that explores artistic practices and moments in art history that continue to resonate in the present. Since her time as festival lead, over 200 feature-length and short films, as well as single-channel video works has been exhibited at the festival, which is in its fifth edition. Pauline has also curated numerous film programmes and supervised the commissioning of films in conjunction with the Gallery's special exhibitions, such as Reframing Modernism: Painting from Southeast Asia, Europe and Beyond, Colours of Impressionism: Masterpieces from the Musée d'Orsay, Yayoi Kusama: Life is the Heart of a Rainbow, Minimalism: Space. Light. Object., Nam June Paik: The Future is Now, and Chua Mia Tee: Directing the Real, among others.

Sara Merican

Sara Merican is a film journalist and critic. She has written features and reviews for Forbes.com, The Hollywood Reporter, Sight and Sound, Content Asia and The Telegraph, among others. She is a member of FIPRESCI and served on the critics' jury at the Venice Film Festival in 2022. She has also worked as a programmer for the Singapore International Film Festival and is an alumnus of SGIFF's Young Critics program and the Far East Film Festival's Campus program. She started as a young cinephile writing about Southeast Asian films, before joining The Hollywood Reporter as an editorial intern. She graduated from the University of Pennsylvania with a degree in Cinema Studies and English, before pursuing a master's degree in film and screen studies at the University of Cambridge as a Gates Scholar.
OPEN YOUTH

SELECTION COMMITTEE
Najwa Abdullah

Najwa Abdullah is currently a PhD candidate in Cultural Studies in Asia at the Department of Communications and New Media, National University of Singapore. She holds an MA in Critical Media and Cultural Studies from SOAS, University of London, and BA in English Literature from Universitas Indonesia. Working at the intersection of media, popular culture, and film studies as well as contemporary Islam, her PhD research looks at the shifting narrative trends and aesthetic patterns that are used to portray Islam and Muslim identities in Indonesian popular films released between 2003 and 2022. Through specific genre analysis, it explores how popular cinema has emboldened the performative and ocular aspects of the struggle over the 'correct' or ideal representation of Islam among diverse Muslim groups in Indonesia. Before joining NUS, she has worked for RSIS NTU as a Research Analyst and engaged in research projects themed around contemporary politics in Malaysia and Indonesia. Her works have been published in the Journal of Political and Religious Practices and Journal of Islamic and Muslim Studies.

Dr. Shobha Avadhani

Dr. Shobha Avadhani is a Lecturer at the Department of Communications and New Media, National University of Singapore, where she teaches modules on digital media culture, race and gender in the media, qualitative communication research methods, and public speaking. She has published academic work on youth media literacy and technological citizenship, as well as non-academic work on her lived experience as a Singaporean Indian woman. An experienced and award-winning educator, she is also regularly invited to speak on panels and conduct training sessions on social justice, diversity, equity and inclusion, and digital diplomacy. 

Suffian Hakim

Suffian Hakim is an award-winning novelist, screenwriter and culture journalist described by the Straits Times as "one of the most whimsical, creative and unpretentious young voices in Singapore literature". He is the author of the national bestseller, Harris bin Potter and The Stoned Philosopher, the critically acclaimed supernatural comedy The Minorities and the Epigram Books Fiction Prize longlisted The Keepers of Stories. As a screenwriter, he has contributed scripts for Mediacorp comedies The Noose, Mr. Kiasu 2.0 and Random Island, and was the writer and creator of MeWatch pilot Amaranthine. As a journalist, he has written for publications such as Esquire Singapore, Augustman Singapore and CNN, providing his insights on film, art, popular culture and even cars. He broke into a new medium – the stage – in 2022 with his debut play Make Hantus Great Again. Suffian is also the first Singaporean to speak at the Cairo Literature Festival in Egypt.

Vincent Quek

Vincent Quek is the founder of Anticipate Pictures, a Singapore film distribution company that focuses on bringing feature-length arthouse, independent films, and documentaries from around the world into the Singapore market for meaningful distribution. Recent notable releases include Aftersun, Triangle of Sadness, Fire of Love, The Worst Person in the World and Portrait of a Lady on Fire. Before Anticipate, he worked at The Substation for the Moving Images program, a non-profit arts centre that organised events to deepen and encourage the development of local filmmakers, as well as to promote their works in Singapore and abroad. He holds a Bachelor of Arts (Magna Cum Laude) in Film Production from the USC School of Cinematic Arts.
STUDENT JURY

 
Eva Tang 

A journalist-turned-filmmaker, Eva pursued her Masters of Arts in Fiction Directing at the prestigious National Film and Television School in the United Kingdom. Her student film While You Sleep (2002) was the first short film by a Singaporean selected by the Venice Film Festival. She was selected for the 2009 Berlinale Talents, 2010 Taipei Golden Horse Film Academy and Torino FilmLab.
Her debut documentary The Songs We Sang, premiered at The Esplanade Grand Theatre, was the first sold-out film at the 2015 Singapore International Film Festival. It has also set the box office record for Singapore documentary. The Straits Times rated it one of the Best Movies of 2015. It is honoured the 10 Best Films of 2016 by China's popular film reviewer 桃桃淘电影(ttfilm) who saw The Songs We Sang at the Taipei Golden Horse Film Festival.

Kristin Saw 

Kristin is currently Assistant Director under the Media Industry Development division of the Infocomm Media Development Authority of Singapore (IMDA). Since 2008, Kristin has been working with a passionate team that supports the development of the Singapore media industry and nurturing creative media talent that continues to shine on the international stage. This includes designing initiatives such as grants for co-productions in Southeast Asia to encourage collaborations within the region. Formerly a programmer for independent films, Kristin has been rooting for Singapore talent and films ever since.

Leonard Soosay

A music producer and recording engineer by profession, Leonard Soosay has produced over 600 albums in the last 20 years, along with EPs by chart-topping bands like Electrico, Ronin, The Great Spy Experiment, B-Quartet and Inch Chua. He was also among the first to be a judge for Baybeats Budding Bands auditions, talent-spotting bands like Caracal, The Fire Fight, Giants Must Fall and Allura. Soosay is also the co-founder of Thunder Rock School, an institution that is committed to the preservation and cultivation of Singapore's musical heritage while inspiring and educating the next generation of musicians.

Mabelyn Ow

Mabelyn Ow has been an active contributor to Singapore's burgeoning film industry over the past 27 years. Starting as a production assistant on Army Daze, Mabelyn has gone on to work in various capacities in her career in film and television production.

Over the course of her career, she has worked with and produced for some of the most significant and groundbreaking film directors in Singapore, notably Eric Khoo, Royston Tan, Jasmine Ng and Kelvin Tong. 

She continues her pursuit of nurturing film production and film literacy in Singapore and takes great pride in contributing to the development of the future generations of filmmakers.

Mabelyn is currently the Senior Hospitality & Office Manager of the Singapore International Film Festival.

Sivakumar Palakrishnan

A revered actor for both English and Tamil language of Singapore. Sivakumar has adorned many lead roles in various theatre, dramas, and films (Netflix and HBO). He won the Best Actor award in Pradhana Vizha 2014 and the Best Supporting Actor award in 2022, at Mediacorp Singapore. He also won an international award for Best Actor (A Yellow Bird) at the ASEAN Film Awards in Da Nang, Vietnam November 2017! He represented Singapore walking down the red carpet at the Cannes Film Festival for his lead role in A Yellow Bird, which won Best Movie. Currently, playing a main role in the current soap Sunny Side Up, Sivakumar continues to share his passion with various hats both as an actor and as a Counsellor pursuing his Masters. He hopes to create an awareness on mental health through media he is passionate about.
OPEN YOUTH JURY
Amrita Chandradas

Amrita Chandradas is a Singaporean documentary photographer. She won the top 30 under 30 documentary photographers showcase by Magnum Photos & Ideas tap.Amrita was also a finalist for the Asian Women Photographers showcase,excellence in Digital News by SOPA News, and is a young portfolio finalist for the Invisible Photographer Asia Awards. Amrita was recently awarded the UK Alumni award winner in "Culture and Creativity award" by The British Council and The British High commission. She graduated with an MA in Photojournalism and Documentary photography from London College of Communications & and is a former Angkor Photo Festival workshop alumni.

Her work is featured at The National Geographic,The New York Times, The LA Times,De Spiegel,SONY, National Heritage Board, Singapore Tourism Board,Time Out Singapore,BBC world, British Journal of Photography, NPR, SWCP, Financial Times, Dagbladet & among others. Amrita aspires to explore the intersection of changing environments & its inhabitants. She continues to work on bringing forth the less discussed issues of displacement and struggles through on-the-ground personal insights.

David Chua 

Mr David Chua was appointed as the first Chief Executive Officer of the National Youth Council (NYC), an autonomous agency under the Ministry of Culture, Community and Youth (MCCY). NYC oversees two key operational divisions – Outward Bound Singapore (OBS) and Youth Corps Singapore. NYC drives holistic youth development at the national level, in partnership with public and private sector agencies. It engages young Singaporeans, sends them overseas for growth and exposure, tracks youth trends and capacity builds youth sector organisations.

David is also the Chairman of the Board of Directors at *SCAPE, a Company Limited by Guarantee (CLG) under MCCY, that runs aspirational programmes for youth. Prior to joining NYC, David served for 22 years in the Singapore Armed Forces.

Melody Chen

Melody's first foray into the media and entertainment industry in Singapore was snagging the coveted lead role in the local film, "The Teenage Textbook Movie", playing the character "Mui Ee". 

After which, it led to more than two decades of acting and hosting experience on Singapore television, stage and film.

She also dabbled in 5 years of radio presenting on SPH's Kiss92FM and ONEFM 91.3 before becoming a full-time mother of a pair of boy and girl twins. 

Being an avid film and television buff, Melody was also invited to be a Juror for the International Emmy Awards in 2018 & 2019. 

Before her next venture, Melody continues to hone her media skills in inspiring others through her social media platforms as a content creator.

Srinivas Bhakta

Srinivas Bhakta works as a Senior Lecturer at the School of Design & Media, Nanyang Polytechnic, Singapore. Besides teaching animation and design-related subjects he has created many short animation films which have been shown in prestigious international film festivals such as Annecy, Hiroshima, and Anima Mundi.


His film- 'Elephant: OK' has bagged 3 awards including a 'special Jury prize' at Singapore International Festival Silver Screen Awards. This film was also turned into a children's book published by Puffin, New Zealand.  'My Father Is a Washerman' has won First prize at the Digicon6 Singapore chapter and 'Frog in a Well' has won the "Creativity Award" in Japan Digicon6 Competition in 2011. The film 'Curry Fish Head' won Best Technical Production at Singapore Heritage Short Film Competition (2016) and 'Golden Egg' won Student's Jury award at Asia Peace Festival, Islamabad (2017).

Thong Kay Wee

Thong Kay Wee is a cultural worker and moving image curator based in Singapore. He is currently the Programme Director at the Singapore International Film Festival (SGIFF) since 2021, where he is responsible for the festival's overall programming strategy. 

He was previously the Programmes and Outreach Officer at the Asian Film Archive (AFA) from 2014 to 2021. Aside from overseeing partnerships and promotions, he was responsible for establishing the AFA's regular film programmes at its new dedicated cinematheque since 2019, with a focus on both contemporary and classic Asian film selections. 

During his tenure at the AFA, he also developed and presided over new specialised programmes such as the Southeast Asian omnibus film Fragment (2015), the exhibition Celluloid Void: The Lost Filmes of Southeast Asia ( 2015 – 2016), the Asian Restored Classics films festival (2016 – 2019), the multidisciplinary arts exhibition series State of Motion (2016 – 2021) commissioned by National Arts Council of Singapore, the film programme Singular Screens (2018 – 2021) presented as part of the Singapore International Festival of the Arts, and the commissioning Asian cinema essay project Monographs in 2020.