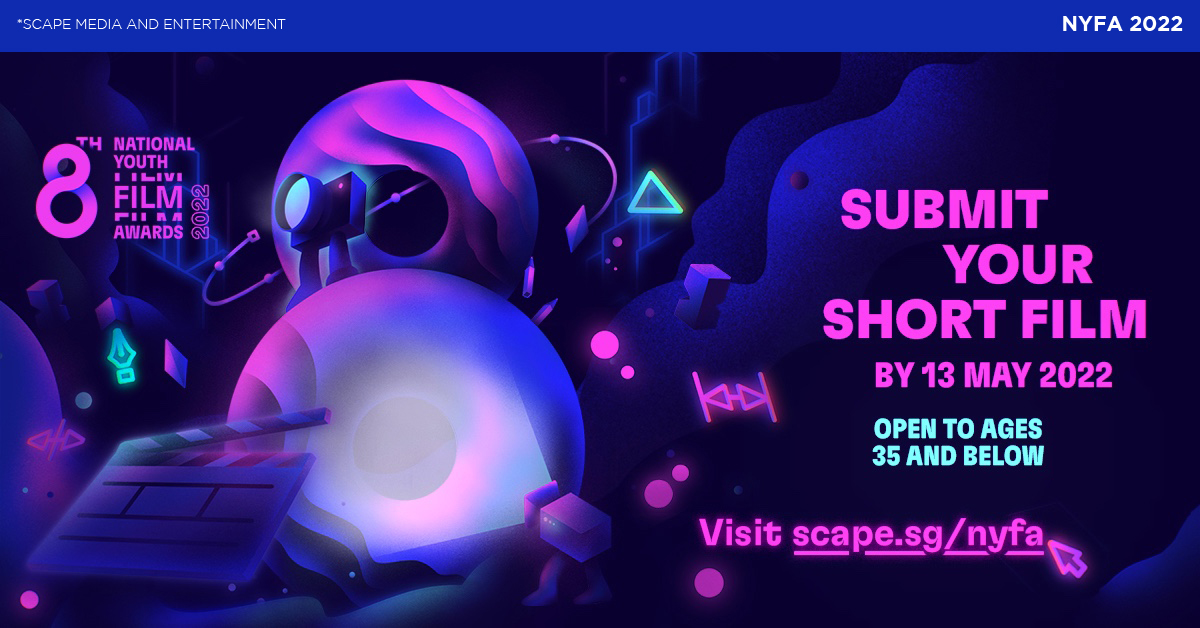 STUDENT PRE-SELECTION

 
Duong Dieu Linh 

Linh DUONG is a Vietnamese filmmaker who takes special interest in the unconventional depiction of sad, angsty and naggy middle-aged women. Her series of shorts, which is a good blend between her signature quirky sense of humour and magical realism elements, have been competing and winning awards at prestigious film festivals around the world. Linh previously attended Berlinale Talents in 2020, Asian Film Academy in 2016, Locarno Summer Academy and Bucheon Fantastic Film School in 2015.

Beside her new venture into short series in 2022, Linh is also developing her first feature, DON'T CRY, BUTTERFLY, which won Moulin D'andé-CECI Award in 2019 and participated in Full Circle Lab 2020, Less Is More 2021, Locarno Open Doors Hub 2021 as well as Berlinale Co-production market 2022.

Ghazi Alqudcy 

Ghazi Alqudcy holds a Master of Fine Arts in Filmmaking from film.factory, an intensive programme created by the Hungarian film director Béla Tarr. He has produced more than 55 short films, which screened at various film festivals in Europe and Asia. In 2014, he produced a feature length omnibus documentary "Lost in Bosnia" – a collective poem about the act of filmmaking at a critical, (film-)historical moment. His directorial debut feature film, "Temporary Visa", was awarded Best Film (Discovery Section) at the Asian Film Festival Barcelona.

Koo Chia Meng

Trained as a filmmaker, Chia Meng has been actively involved in various aspects of film production since 2009. His short films 'Andrew' and 'After Noon' were official selections at regional film festivals including Bangkok ASEAN Film Festival, Singapore International Film Festival, Singapore Shorts '21 and Minikino Film Week. Chia Meng was also Casting Director for Singaporean feature films such as Boo Junfeng's 'Apprentice' (2016), Anthony Chen's 'Ilo Ilo' (2013) and 'Wet Season' (2019). 

As Multimedia Designer, Chia Meng's credits include productions by W!ld Rice, The Finger Players, Drama Box, Toy Factory, The TENG Company, Warner Music Singapore and Singapore Repertory Theatre. Chia Meng then ventured into larger scale shows like Ah Boys To Men: The Musical, Michael Learns To Rock 25: Live in Singapore as well as National Day Parade. At the Straits Times Life Theatre Awards 2019, Chia Meng and co-designer Andrew Robert Ng were awarded Best Multimedia for their work on W!ld Rice's 'Supervision'. 

Chia Meng completed his Master of Fine Arts in Film Directing at the Taipei National University of the Arts. He continues to develop video content as Fiction Shore's Creative Director, for both the film and theatre industries, along with other collaborators and artists.

Vincent Quek

Vincent Quek is the founder of Anticipate Pictures, a Singapore film distribution company that focuses on bringing arthouse, independent films and documentaries from around the world into the Singapore market for meaningful distribution. Notable releases include Memoria, The Worst Person in the World, Portrait of a Lady on Fire, and The Rescue. Before Anticipate, he worked at The Substation, a non-profit arts centre for the now-defunct Moving Images Programme, which championed local filmmakers' works in Singapore and overseas. He holds a B.A. (Magna Cum Laude) in Film Production from the USC School of Cinematic Arts.

Lai Junjie

Lai Junjie is a development executive with WarnerMedia, working on its growing slate of original productions in Southeast Asia.

Recent projects have involved HBO titles spanning the region including documentary Traffickers: Inside the Golden Triangle, which won Best Documentary Series at the Asian Academy Creative Awards 2021, and the anthology series Invisible Stories, Folklore and Food Lore.

Prior to WarnerMedia, he was at mm2 Entertainment for 7 years where he worked in different departments to develop a solid foundation across the industry including creative development, funding, production of feature films, shorts and TVCs, as well as marketing and distribution.

Lavender Chang

Lavender Chang's focus lies in conceptual photography. Lavender's artwork is a reflection of the sensitivity towards the subtle nuances surrounding her. 

Chang's works have been exhibited at the International Orange Photo Festival, China in 2010, the Kuala Lumpur International Photo Awards in 2011, Singapore Art Museum, and Sundaram Tagore Gallery New York in 2014. In 2016, she had her solo exhibition in Society Generale at Alliance Française de Singapour, exhibited at Mizuma Gallery and The Singapore Art

Show. In 2017, she had exhibitions at The Arts House and ADM Gallery in Singapore and Gajah Gallery in Yogyakarta. In 2019, at Objectifs-Center for Photography and Film, and Art Porters Gallery, and the 10th-anniversary exhibition of ION Arts' Young Talent Programme, YTP REUNITE during Singapore Art Week. And solo exhibition at Art Porters Gallery and a solo

exhibition commissioned by Alliance Française de Singapour for its 70th anniversary. In 2022, solo exhibition at FOST Gallery.

In 2011, she was the recipient of the Gold award at The Crowbar Awards, Singapore, and was the winner of the Noise Singapore Prize. Chang was one of the winners of the 2012/2013 Affordable Art Fair's Young Talent Programme. In 2013, she held her winner's solo show in ION Art Gallery, Singapore. In 2015, she won the 6th France+ Singapore Photographic Art Awards. In 2016, her collaboration with &Larry won the President Design Award's Design of the year. In 2018, her cinematography work for John Clang's debut feature film, Their Remaining Journey, premiered at the 2018 International Film Festival Rotterdam and garnered a nomination for the

festival's Bright Future Award. In 2020, A Love Unknown is selected by the International Film Festival Rotterdam for its Bright Future Main Programme and Asian premiere at the 12th DMZ International Documentary Film Festival, on Singular Screens by the Singapore International Festival of Arts.
OPEN YOUTH PRE-SELECTION

 
Russell Morton

Russell Morton is a Singaporean filmmaker whose work mobilises Southeast Asian folkloric figures and rituals while enmeshing mythological narratives and existential concerns. The short film Saudade (2020) was screened at several international film festivals including the 31st Singapore International Film Festival (2020), 28th Sheffield Doc Fest (2021), 25th Fantasia International Film Festival (2021), 29th Raindance Film Festival (2021). Morton was also the Director of Photography for Ang Song Ming's Recorder Rewrite, Singapore's entry to the 58th Venice Biennale and Jow Zhi Wei's upcoming feature film, Tomorrow Is A Long Time (2022). His first feature film project, Penumbra (2023), participated at SGIFF Southeast Asian Film Lab 2020, Full Circle Fiction Lab (2021), Berlinale Talents Tokyo (2021) and is currently in development with Pōtocol.

Jaclyn Chan 

Jaclyn Chan is a recovering banker turned screenwriter and game writer. She has written for a variety of television shows in Singapore where her work was nominated for an International Emmy. She is currently the head writer on a mobile fantasy role-playing game and will be co-writing a feature for a US animation studio.

Jaclyn teaches scriptwriting at Objectifs Centre for Photography and Film, is a juror with the International Emmys and a Caucus member of the Writers Guild of America, West. Jaclyn obtained her MFA in screenwriting from the University of Southern California and her BA in Economics from Stanford University.

Ruby Thiagarajan

Ruby is a writer and editor based in Singapore. She is the editor-in-chief of Mynah Magazine and her writing has appeared in publications such as Vulture Magazine and New Naratif.

Don Aravind

Don Aravind has consistently been straddling between film, television and commercial content with integral relationships of the three mediums, finding a balance that fuels his creative oeuvre. His work has been screened and represented both locally and internationally at various festivals including the Singapore International Film Festival. Apart from his creative pursuits, he spends his remaining time volunteering at an animal shelter.
STUDENT JURY

 
Natalie Soh

Natalie is a video editor and occasional music-maker. Her works range from critically acclaimed feature films to video experiments, and the playful to the dead serious. Her awards include Best Editing at the 2017 Asian Film  Awards for Boo Junfeng's feature film Apprentice (2016), Best Editing at the 2017 Apollo Awards for HBO Asia's dark fantasy series Halfworlds 2 (2016), and Best Editing (Taiwan) at the 2021 Asian Academy Awards for HBO Asia's romance comedy series  Adventure of the Ring (2020).

Elizabeth Wijaya

 

Elizabeth Wijaya is an Assistant Professor of East Asian Cinema at the University of Toronto and the Director of the Centure for Southeast Asian Studies at the Asian Institute of the Munk School of Global Affairs and Public Policy. She received her PhD from the Department of Comparative Literature at Cornell University, where she was affiliated with the East and Southeast Asian Programs. For 2018–2019, she was a President's Postdoctoral Fellow at the Department of Asian and Middle Eastern Studies, University of Minnesota (Twin Cities). She is building an online-accessible collection of Asian short films with the UTM library. She is also the co-founder of E&W Films. She is an Associate Producer of Taste (2021) directed by Lê Bảo, which received the Special Jury Award of the Encounters Competition at the 71st Berlinale Film Festival.

Tan Wei Keong 

Tan Wei Keong is an animation filmmaker. He is an alumnus of Berlinale Talents 2022 and a current resident at SFFILM FilmHouse for his next short and feature development. His most recent short film, Kingdom, has been selected to compete at the Berlin International Film Festival 2019. His previous film, Between Us Two, received the Best Singapore Short Film award at Singapore International Film Festival 2017 and the Grand Jury Prize for Documentary Short at Outfest LA 2018. His highly acclaimed body of work received international recognition at many film festivals, including those at Annecy, Zagreb, Stuttgart and Toronto. He was awarded the Young Artist Award by the National Arts Council of Singapore in 2019.

Genevieve Sarah Loh

Genevieve Sarah Loh has been the resident film journalist and movie critic for Mediacorp's Channel NewsAsia (CNA) and TODAY newspaper for the past 14 years. Her passion for film and pop-culture is presented across multiple platforms of digital, television, print and radio. She is part of the founding team that started CNA Lifestyle and currently serves as the platform's senior journalist/lifestyle editor. Having covered the Cannes Film Festival, Venice Film Festival as well as the Oscars (Academy Awards) and Golden Globes in Hollywood over the years, Genevieve is known for her in-depth on-camera interviews with international, award-winning actors and filmmakers, as well as film reviews and articles.

Jacen Tan

Named "Singapore's latest film funnyman" by The Straits Times, Jacen combined his love for horror comedy and his experiences from serving in the army to make his first feature film, Zombiepura.

Released theatrically in Singapore and Southeast Asia, Zombiepura then premiered on Disney Plus, Netflix Korea and was the number one iTunes movie in Singapore.

Jacen was the first to define 'viral video' in Singapore with his first short, Tak Giu (Kick Ball), crashing internet servers. Two years after the comedy on lack of playing spaces in land-scarce Singapore was released, 284 state fields were upgraded and opened for public recreation.
OPEN YOUTH JURY

 
David Chua 

Mr David Chua was appointed as the first Chief Executive Officer of the National Youth Council (NYC), an autonomous agency under the Ministry of Culture, Community and Youth (MCCY). NYC oversees two key operational divisions – Outward Bound Singapore (OBS) and Youth Corps Singapore. NYC drives holistic youth development at the national level, in partnership with public and private sector agencies. It engages young Singaporeans, sends them overseas for growth and exposure, tracks youth trends and capacity builds youth sector organisations.

David is also the Chairman of the Board of Directors at *SCAPE, a Company Limited by Guarantee (CLG) under MCCY, that runs aspirational programmes for youth. Prior to joining NYC, David served for 22 years in the Singapore Armed Forces.

Viknesh Kobinathan

Viknesh is a programmer at the Asian Film Archive, where he curates screenings and discursive events that examine issues affecting Asian societies, explore the art of Asian cinema, and further the film preservation mission of the AFA. Viknesh holds an MA in Film Studies from the National Film and Television School in England and was previously the programme manager at independent cinema venue, The Projector.

Alex Oh

Over two decades of experience, award winning film and TV composer Alex Oh is one of Singapore's most prolific and versatile film composer. 

Alex has scored 24 feature films in Singapore, Australia, China and the United States, with genres ranging from comedy, family-oriented drama, action and horror. Past films include Bait, Faeryville, Rule #1 and The Maid. He is also the founder for White Noise Music, an audio post production company. 

Alex holds a Masters in Arts: Scoring for Film and Visual Media (DIT Conservatory of Music and Drama in partnership with Pulse College, in Dublin, Ireland) learning under the tutelage of Hollywood veterans like Christopher Young (Spider-Man 3, Hellraiser, The Uninvited), Conrad Pope (Star Wars, Harry Potter, The Hobbit) and Garry Schyman (BioShock, Dante's Inferno). 

Recent projects include 'Flight Of The Dragonfly' 4D Ride at Floral Fantasy | Gardens By The Bay, 'Tipping Point' Channel News Asia Documentary, TV series 'Reunion' and 'This Land Is Mine'.

Wee Li Lin

Wee Li Lin is one of the pioneer female filmmakers in Singapore. Her films have a signature humour, warmth, and whimsy to them. 

Li Lin has made numerous short films, two feature films, as well as several telemovies and commercials. She has won several awards locally and internationally, such as "Best Director" at the Singapore International Film Festival. In 2018, Li Lin was commissioned to direct Singapore's National Day music video "We are Singapore". It was such a hit that it became the highest trending video on YouTube in Singapore that year.

Li Lin's films have screened at prestigious festivals around the world, such as the Tribeca Film Festival in New York, Short Shorts in Tokyo, the Udine Far East Film Festival in Italy, the Shanghai International Film Festival, the Hawaii International Film Festival, and many others. 

Li Lin did her undergrad at Brown University and her graduate studies at NYU-Tisch Asia where she studied dramatic writing under an IMDA scholarship. She also teaches film-related studies at various tertiary institutions around Singapore on a part-time basis.

Tan Si En

Tan Si En is a producer based in Southeast Asia who co-founded Momo Film Co, part of Beach House Pictures and Blue Ant Media. An alumnus of Berlinale Talents 2020 and Rotterdam Lab 2018, Si En was the producer for Wet Season by Anthony Chen, which made its World Premiere at the Toronto International Film Festival 2019, Platform Competition. The film was lauded critically and went on to receive 12 awards internationally. Wet Season is also Singapore's representative for the Academy Awards in 2020. Her latest co-production The Year Of The Everlasting Storm, produced by NEON and Animal Kingdom, premiered in Cannes Film Festival 2021. 

She is developing and co producing prominent award winning projects such as Don't Cry, Butterfly by Duong Dieu Linh (Moulin d'Andé–CECI award, Berlinale Co Production Market, Locarno Open Door Hub), Arnold is a Model Student by Sorayos Prapapan (IFFR Hubert Bals Fund), This City is a Battlefield by Mouly Surya (Director of Netflix's Trigger Warning, starring Jessica Alba), Some Nights I Feel Like Walking by Petersen Vargas (Cannes Atelier), among others. 

Si En's producing efforts have been featured in publications such as Screendaily, Variety, Channel News Asia and Yahoo. In 2020, she was recognised as one of The Straits Times 30 under 30 – The Arts. In 2021, she received the youth inspiration award given by National Youth Council and *SCAPE.

Oon Shu An  

Oon Shu An is an actress and host based in Singapore. A graduate of the acting course at LASALLE College of the Arts, Shu An is a theatre, film and television actor. Notably, Oon's best known roles were the ill-fated Song Dynasty courtesan Jing Fei in the Netflix cult favourite Marco Polo, and the troubled ex-con on her path to redemption Frances Lee in HOOQ's How to be a Good Girl; the role she was nominated for at the Inaugural Asian Academy Creative Awards. She is the host for the newest season of Renovaid and was recently nominated Best Actress at the Straits Times Life Theatre Awards for her role in Lungs with the Singapore Repertory Theatre.