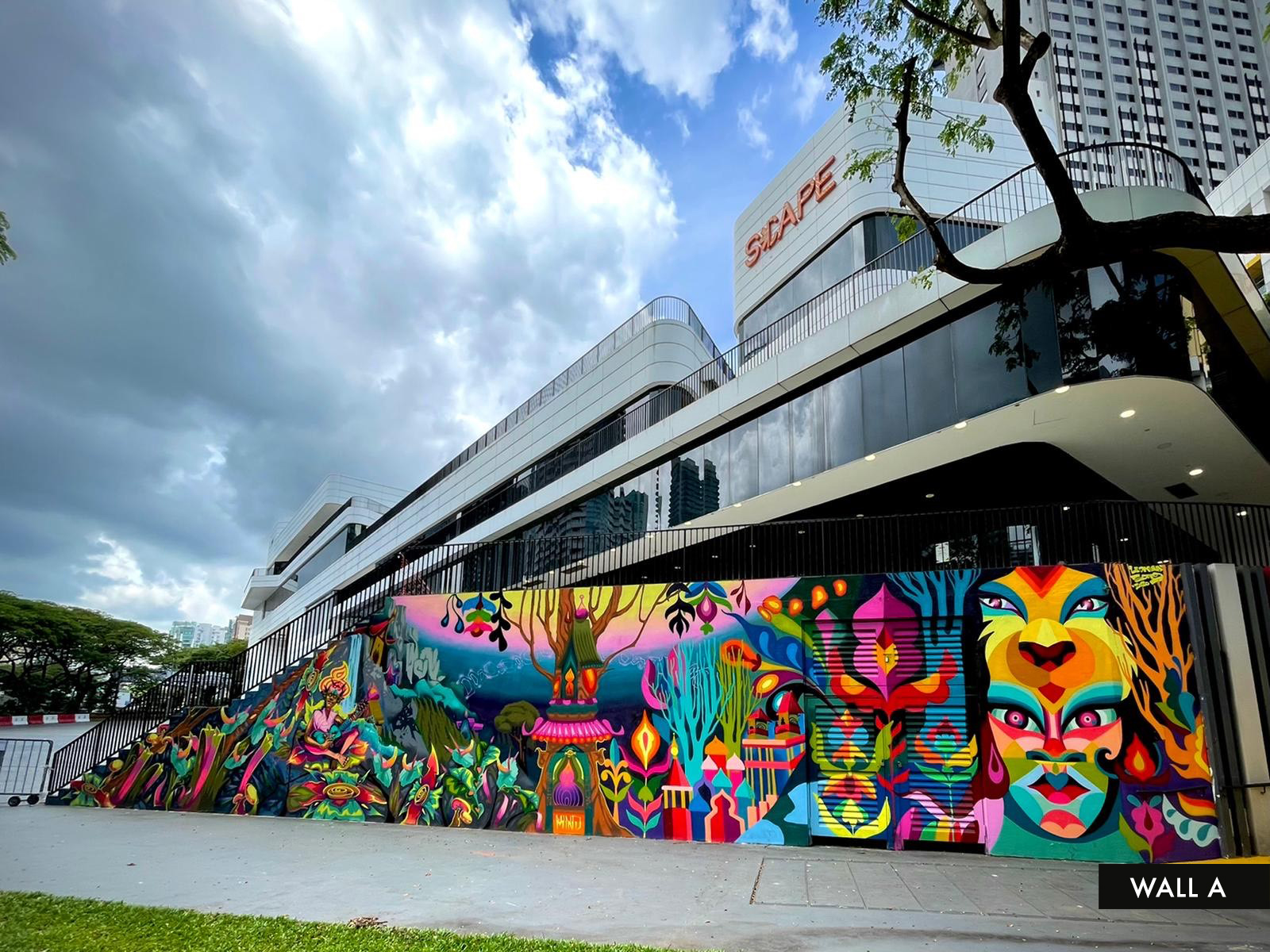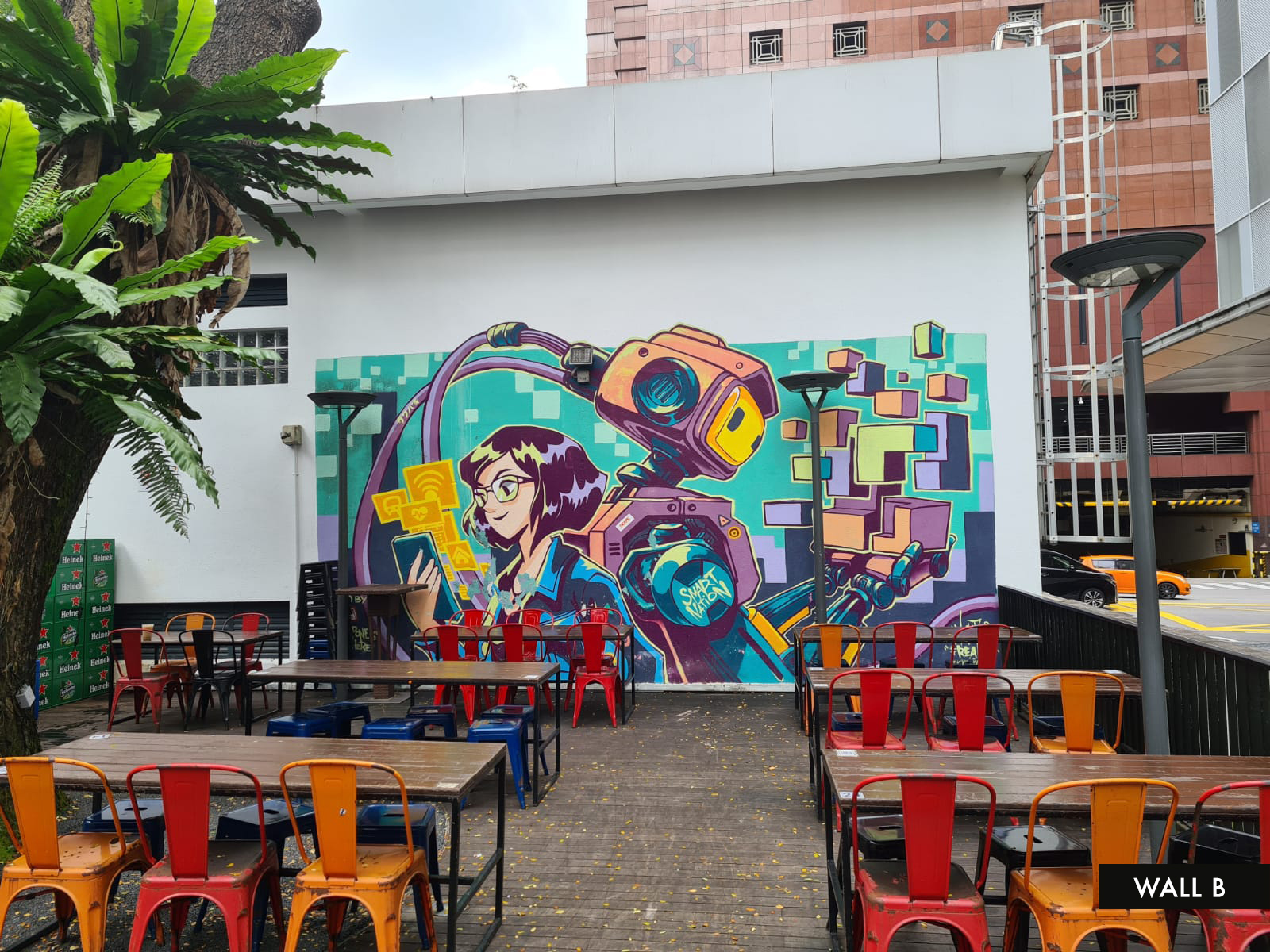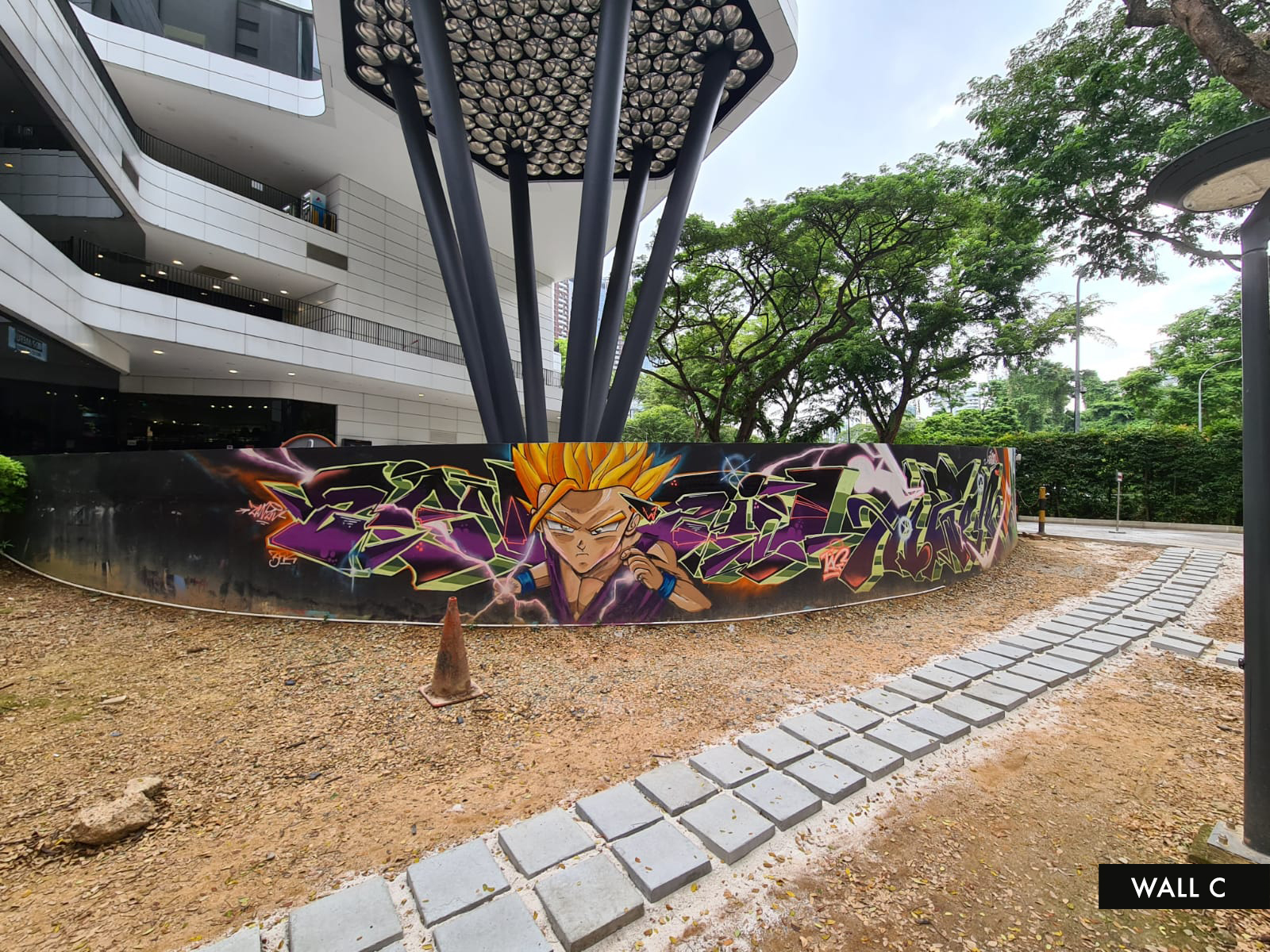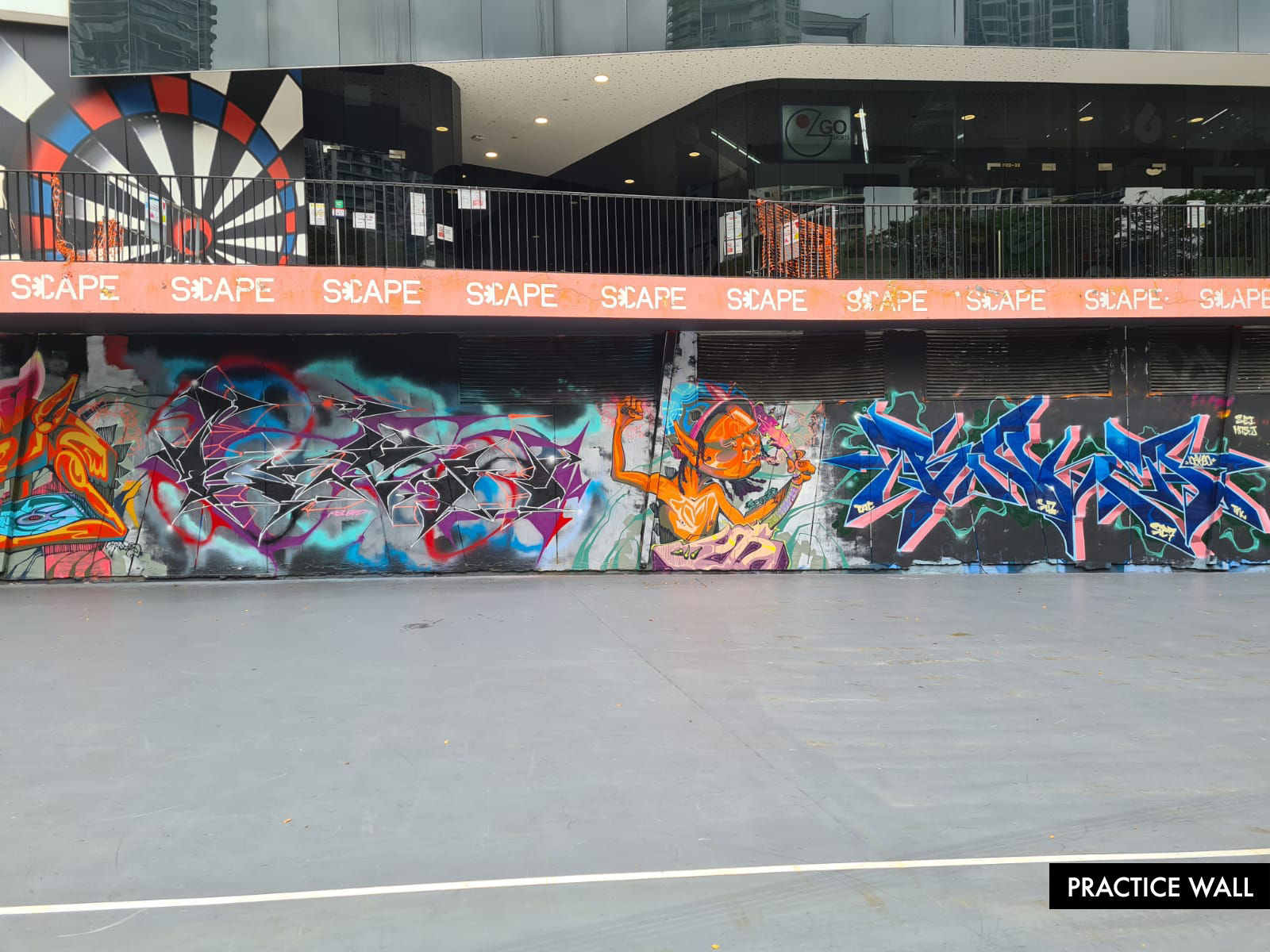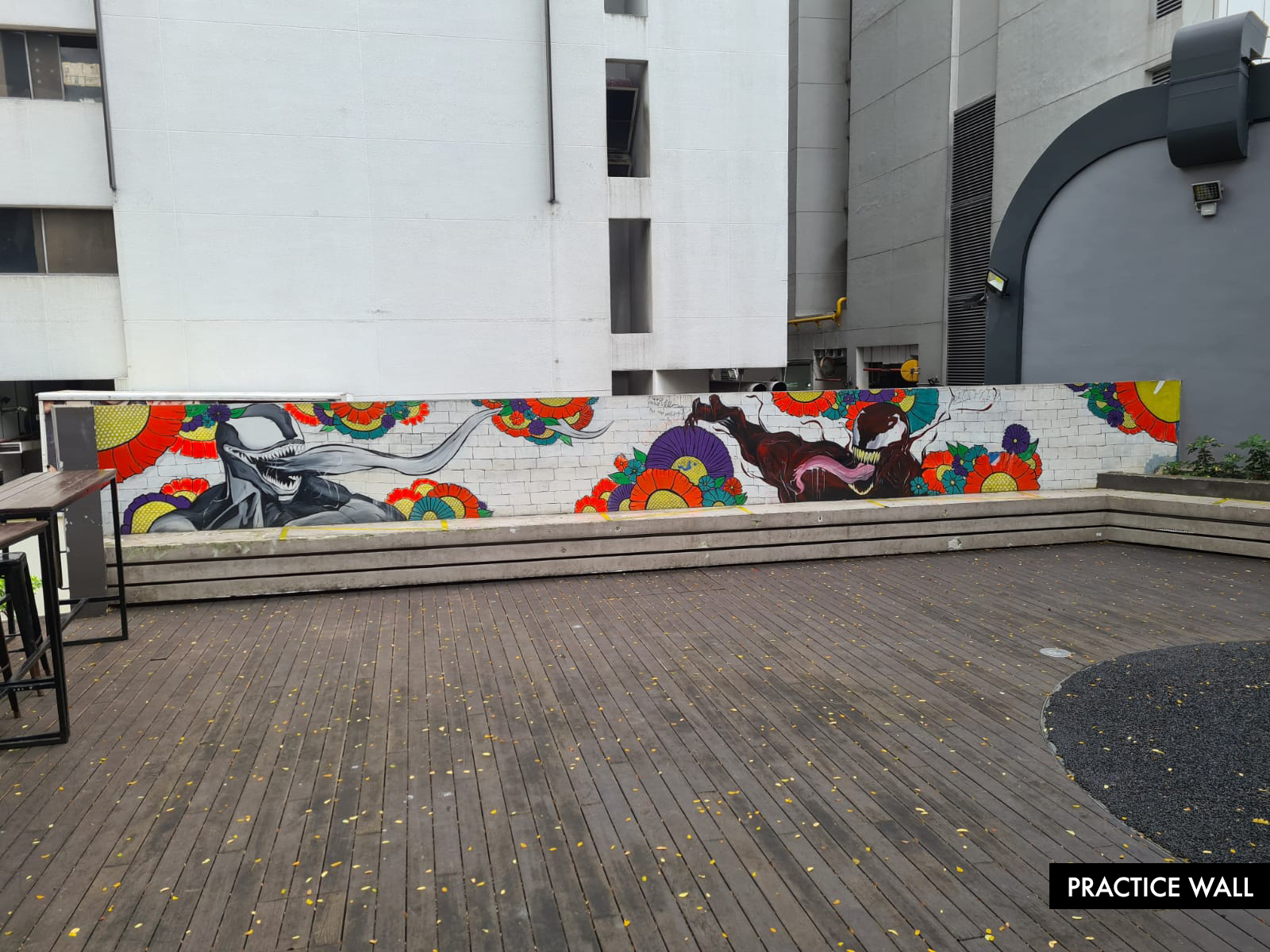 Open Wall is an opportunity for youth to pitch their ideas in art and actualise them on the walls at *SCAPE on a monthly basis.
Submissions close on the last Friday of the month.
Artists are invited to submit a portfolio when registering.
Once selected, artists are to start installation on the first Friday of each month.
Jun – Dec 2021: Non-thematic
Jan – Mar 2022: Themed
Please be informed that Open Wall will be limited to two artists onsite at one time until 18 August 2021. Masks are to be worn at all times. This is to support MOH's Phase 2 (Heightened Alert) measures, in order to reduce community transmission of COVID-19.  The period of restriction may be extended, depending on how the situation develops.
Who are we?
*SCAPE Co. Ltd is a non-profit organisation that supports youth, talent, and leadership development. Located in the heart of Orchard Road, *SCAPE supports like-minded youth with opportunities to explore their dreams and bring their ideas to life.
What sparked off Open Wall?
*SCAPE seeks to provide youths with a platform to practice and showcase their crafts throughout the year.
What is Open Wall?
Open Wall is an opportunity for youths to pitch their ideas in art and actualise them on the walls at *SCAPE on a monthly basis.
What types of artwork are accepted?
All artwork proposals are welcome, except:
Works that advocate or lobby for lifestyles seen as objectionable by the general public;
Works that denigrate or debase a person, group or class of individuals on the basis of race or religion, or serve to create conflict or misunderstanding in our multicultural and multi-religious society; or
Works that undermine the authority or legitimacy of the government and public institutions, or threaten the nation's security or stability.
What is the registration process?
Sign up via this form.
If you are selected, the Open Wall team will reach out at least a week in advance before the expected date of work.
How will you be supported?
Completed works will be publicised on *SCAPE's digital and social media assets. Participants will also gain networking opportunities with other artists.