Give us a short introduction about your band and how you came about.
Tell Lie Vision (TLV) is a 4-piece post-hardcore band. We formed back when we were studying in Republic Polytechnic. We all met in a music interest group called Jammerz Arena and decided to get together as a band because we had very similar music tastes and can comfortably lepak over teh tarik!
What are your biggest accomplishments/happiest moments?
Biggest accomplishments would be having to play and do our own show on the stage we always wanted to play on. Besides that, playing shows in Singapore such as Baybeats and IGNITE! Music Festival.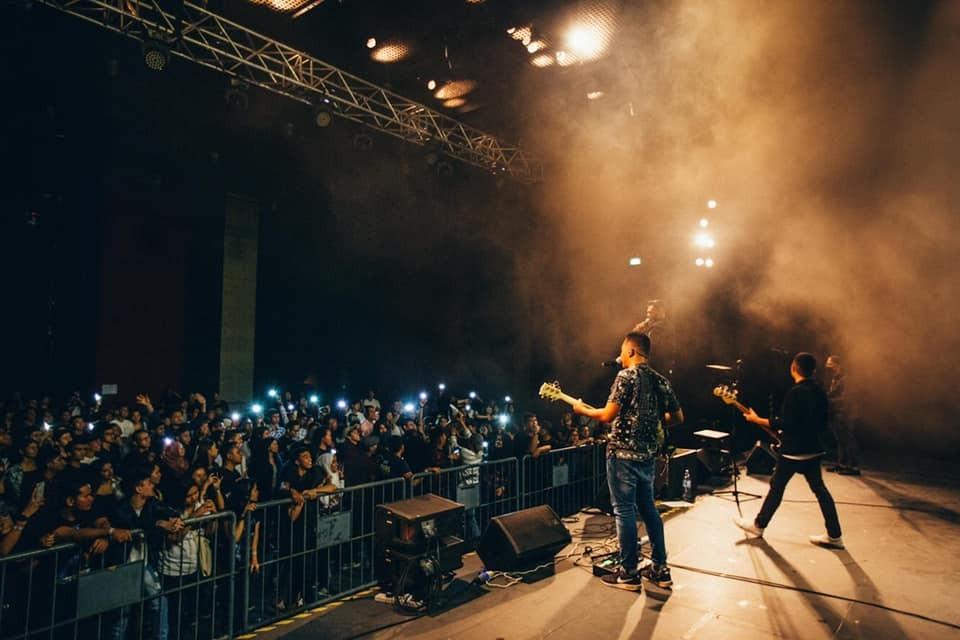 What's your aspirations for 2019?
We've just had our first EP launch which turned out better than we expected. That was one of our main goals this year, and we're glad to have achieved it. Next up, we're hoping to play a couple of shows overseas. We're in the midst of planning an Australian tour in a couple of months. Hitting the regional market outside of Singapore would be our next goal for this year.
What's the biggest challenge you have faced as a band.
In May last year, our original vocalist, Hasif, had to depart from the band. This left us with the problem of how to carry on without him. But thankfully, with a slight shift in the line-up, we carried on as a 4-piece band by having Vikkash take up the lead vocalist role and Hairul as back-up vocals. It was tough getting used to the new roles at first, but we were confident that we could keep things going and we did bounce back from the change.
What advice would you give yourself when you were just starting out?
Branding and marketing is just as important as the music you make.