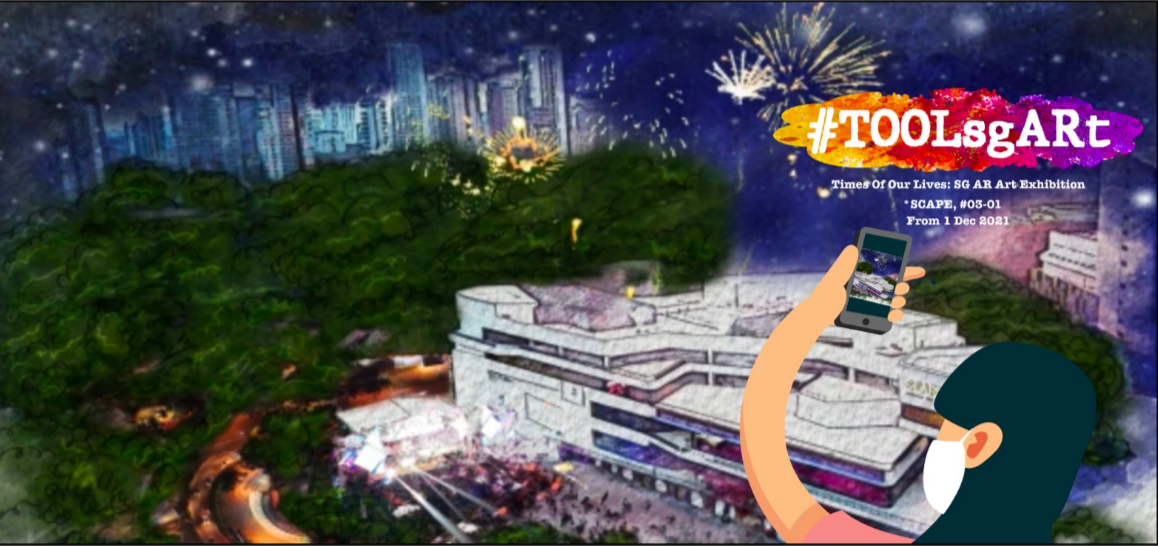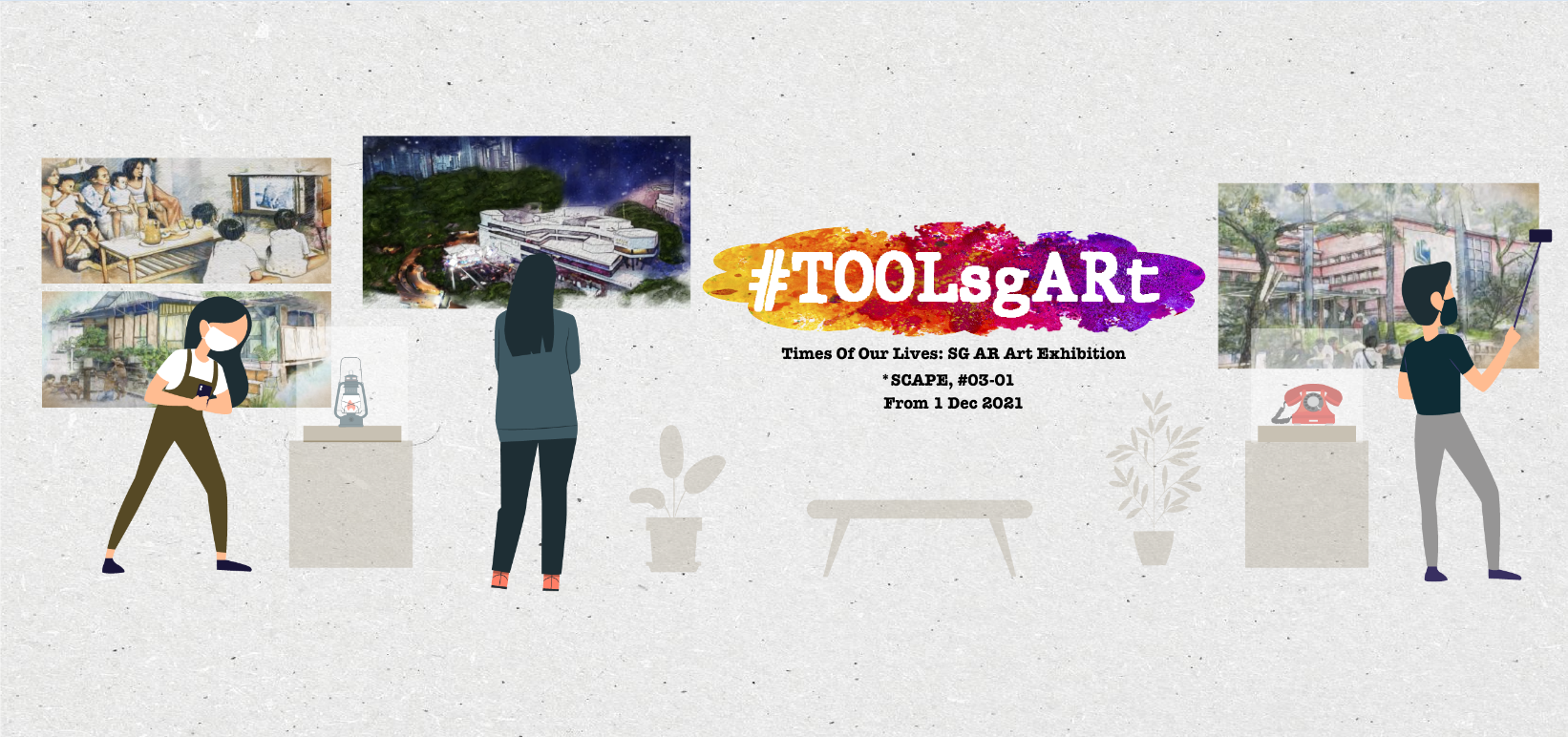 Times Of Our Lives:
SG AR Art
10 Jan – 28 Feb 2022 @ 

*SCAPE, #03-01
Times Of Our Lives (TOOL) is a fun and visually engaging art heritage exhibition featuring more than 60 artworks of Singapore life in moving visual play Virtual Augmented Reality art technology. The exhibits allow the public to follow the pursuits of a typical Singaporean who goes through life from the emerging 1960s to present-day metropolis, by using their mobile devices.
TOOL is a celebration of our unique culture and heritage. Everyone can identify with the themes, which range from kampong life and pre-war shophouses to street food and traditional festivities. With Virtual Augmented Reality, participants can, with the use of their mobile devices, bring the artworks to animated "life" – a truly unforgettable nostalgic, moving and educational experience. For most locals, TOOL will be a moving nostalgic tribute to the life and times of Singapore in the not too distant past – a life many of us can identify with and reflect on fondly.
For visitors from overseas, TOOL provides an insightful journey into Singapore's fascinating past, leading to Singapore today. TOOL is created by Clarence Ho, an artist specialising in 3D or Interactive Illusion art, AR Art, Holograms, Projection Mapping, Caricaturing and Cartoons, Art and Design for over 20 years. Times Of Our Lives is a fun and visually engaging art heritage exhibition featuring:
Find out more and stay updated with the latest news and promos here.
#TOOLsgART is brought to you by Arts Hub and infini, in collaboration with *SCAPE.