NYFA 2021 YOUTH INSPIRATION AWARD
ABOUT THE NYFA YOUTH INSPIRATION AWARD
The National Youth Film Awards is a beacon for aspiring youth filmmakers since its inception  in 2015. For the last six years, NYFA has provided our youths with recognition, validation,  and industry network, in addition to being the key national platform to showcase their  talents in film.  
The NYFA Youth Inspiration Award was introduced in 2019 to recognise and honour young  industry professionals who have made exemplary contributions towards the filmmaking  industry in Singapore. Tan Si En is presented this award in recognition for her hard work and  contribution that has resulted in some of the best films Singapore has produced in recent  years. She constantly seeks new and emerging collaborators and stories, and her  commitment to discover emerging Southeast Asian filmmakers led to her founding of Momo  Film Co. which has since produced award-winning short film projects. Also the winner for  NYFA 2020 Best Live Action Award (Open Youth), Si En joined NYFA this year as part of the  NYFA Conference to share with youths on how to market their short films.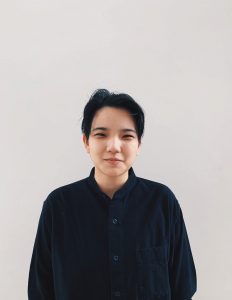 ABOUT THE AWARD RECIPIENT 
An alumnus of Berlinale Talents and Rotterdam Lab, Si En is known for her close collaboration with Giraffe Pictures, where she produced Wet Season by Anthony Chen. Wet Season made its World Premiere at the Toronto International Film Festival 2019, Platform Competition. The film has been selected by the Singapore Film Commission as the nation's Oscars 2021 representative and was lauded critically, receiving 12 awards internationally including the prestigious Golden Horse Awards. She is also the co-producer of The Break Away by Anthony Chen, the short film is part of Neon's anthology – The Year of The Everlasting Storm which will premiere in Cannes 2021
Si En was the assistant producer of POP AYE by Kirsten Tan, which won the Special Jury Prize at Sundance Film Festival 2017 and the VPRO Big Screen Award at International Film Festival Rotterdam. She is co-producing prominent award-winning projects such as Arnold is a Model Student by Sorayos Prapapan (IFFR Hubert Bals Fund), This City is a Battlefield by Mouly Surya, Some Nights I Feel Like Walking by Petersen Vargas, among others.
Her passion in championing talents from the Singaporean and Southeast Asian film industry culminated in her work at the Singapore International Film Festival, where she took charge of the offscreen programmes and oversaw development and industry initiatives at the SGIFF Film Academy. Most recently, she also spearheaded the Objectifs Short Film Incubator and Momo Distribution Grant.
Si En's producing efforts have been featured in publications such as Screendaily, Variety, Channel News Asia and Yahoo. In 2020, she was recognised as one of The Straits Times 30 under 30 – The Arts.
NYFA YOUTH INSPIRATION AWARD RECIPIENT MESSAGE
It doesn't escape me for a moment that it is such a privilege to make films. Filmmaking is hard work, and always a reminder that no one can be independent of others completely. I have and am benefiting from the efforts of filmmakers that have come before me, mentors and teammates who are so generous, and my parents who taught me to value freedom above all else. 
It is wonderful to create and to witness how everything comes together beautifully in film as in life. I am humbled to be given the NYFA Youth Inspiration Award. Thank you *SCAPE, National Youth Council (NYC) and Objectifs for the recognition. I take it extremely seriously to dream, to push boundaries, to always put out the best and most sincere work possible. 
The National Youth Film Awards has been a significant platform for me as I refine my craft and share experiences. To all the nominees of this year's NYFA and the younger filmmakers, I hope that you flourish in this nurturing learning environment that the team at NYFA has built. Most importantly, never stop telling stories that matter and never never stop dreaming. 
TAN SI EN
Recipient
NYFA 2021 Youth Inspiration Award