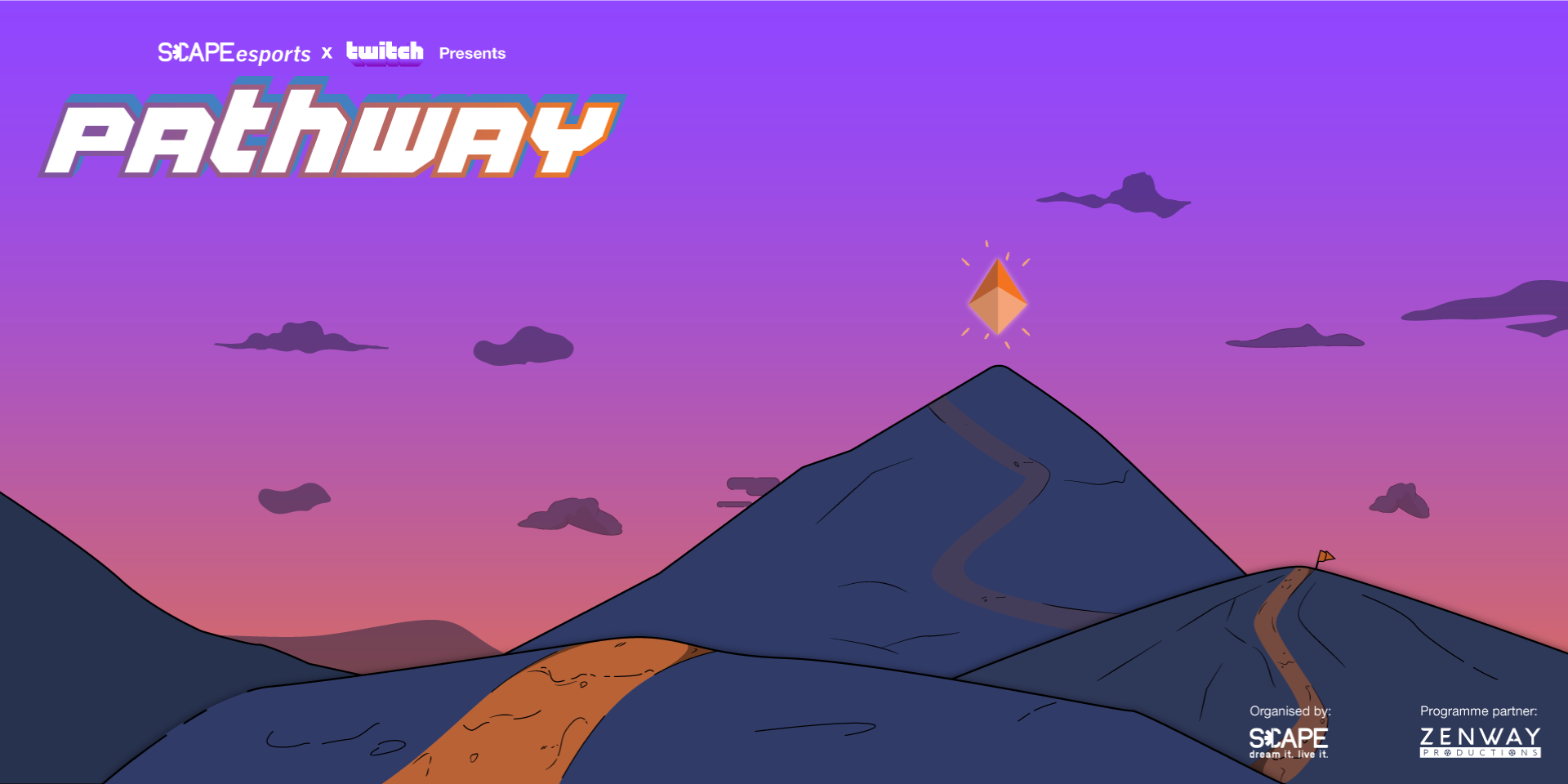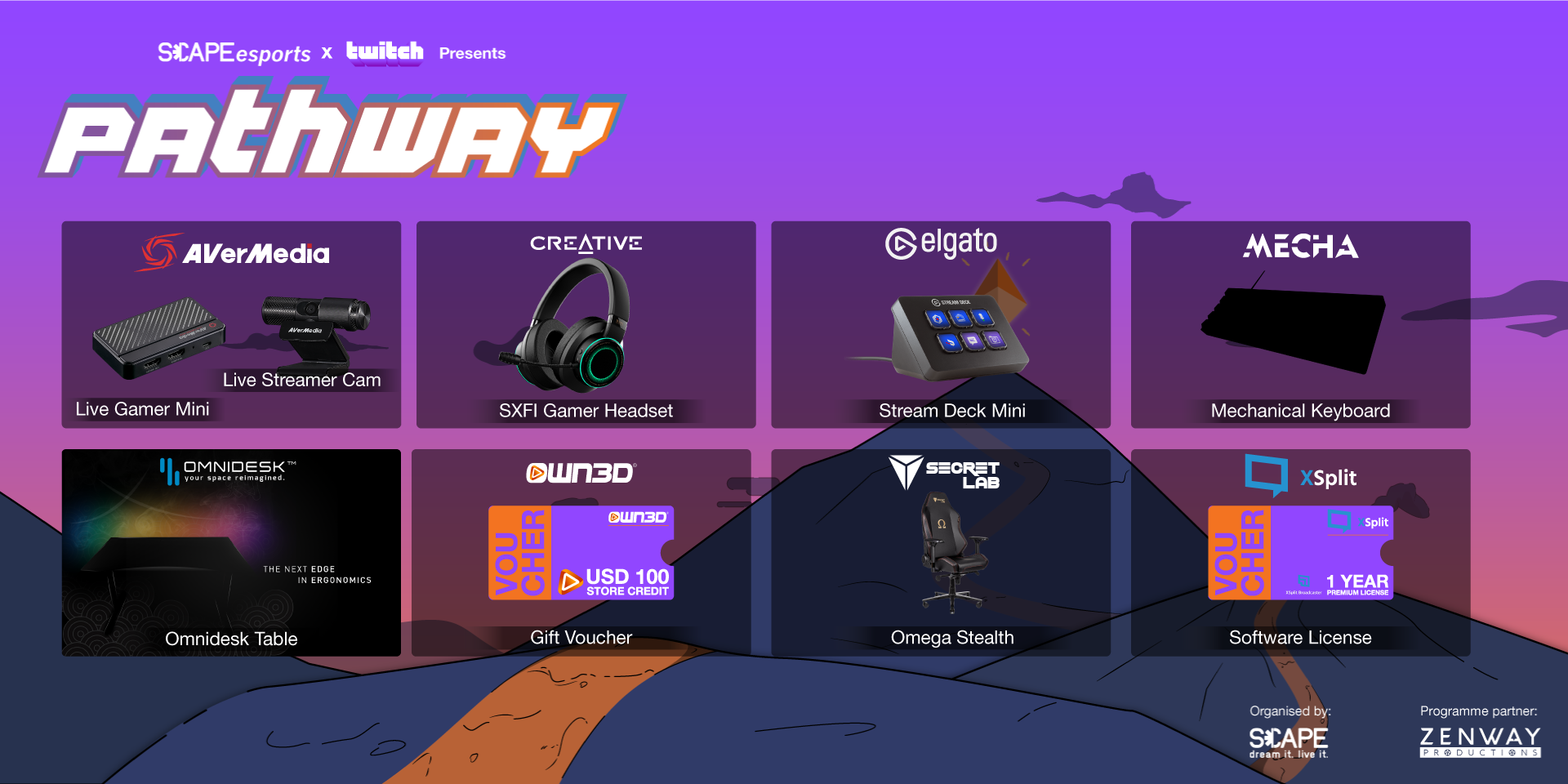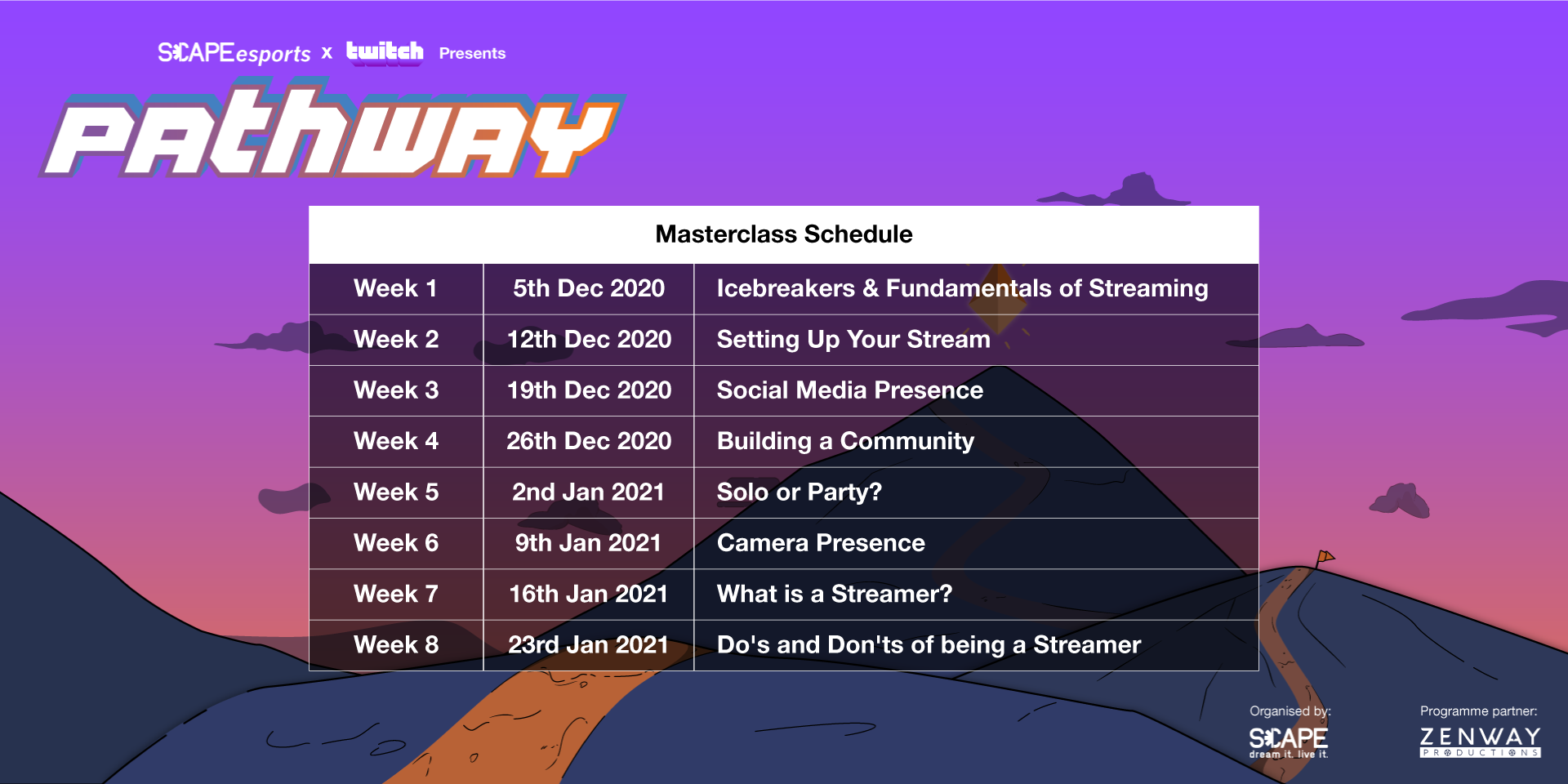 Pathway
A Talent Development Programme by *SCAPE, Pathway is a new initiative to support the development of aspiring streamers in Singapore. This programme is exclusive to aspiring local youth streamers who are passionate in pursuing streaming as a content creator. Youths can expect a series of masterclasses, 1-on-1 mentoring sessions, content reviews review sessions, community meetups, as well as sharing sessions by the mentors. The programme aims at providing an opportunity for the trainee streamers towards a "Partner" status on Twitch and equip them with the right digital skills to venture further into content creation.
Be among the selected 30 participants that will be hand-picked by our esteemed mentors to go through a 8-week mentorship and masterclass programme with established Twitch streamers.
REGISTRATION HAS ENDED
Furthermore, the 30 selected participants will receive an exclusive streamer kickstarter crate of top of the line equipment to level up their streaming setup and will be theirs to keep (Terms & Conditions apply).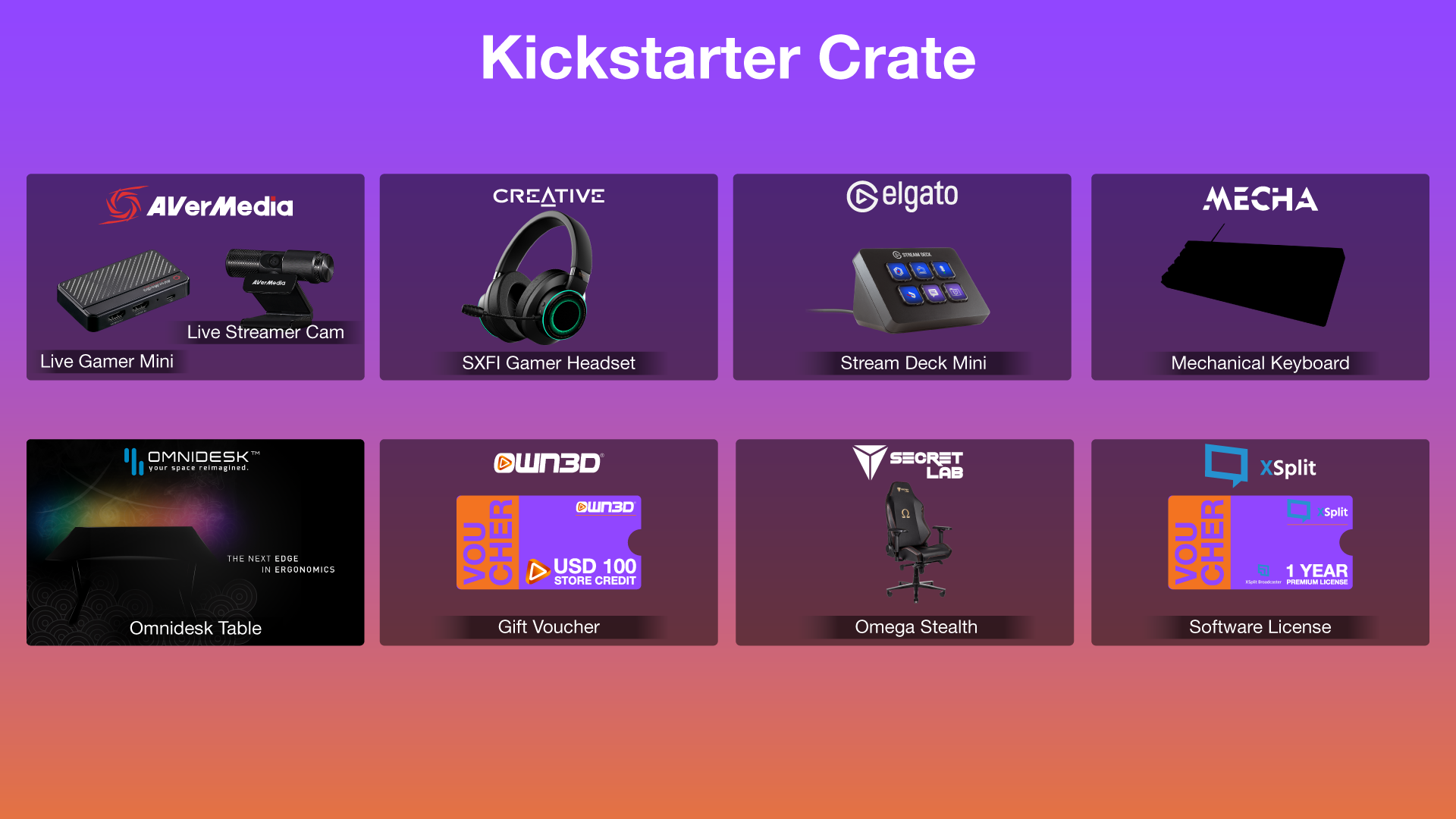 Learn from experienced Twitch streamers whom have been handpicked to be your mentors in this programme. Aimed at providing a positive learning experience and sharing best practices to the aspiring streamers. Mentors will hold weekly sessions with assigned streamers to ensure they become the best that they can be. 

MASTERCLASS SCHEDULE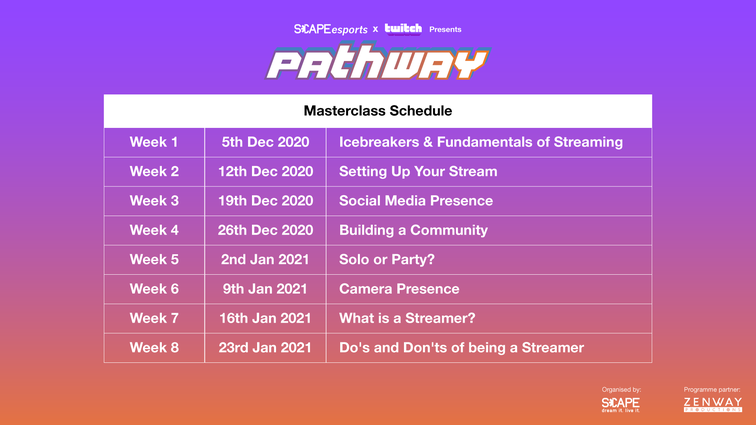 SPEAKERS
Looking to learn from subject matter experts in their field of work? Join the speakers from various fields of gaming and streaming in 8 specially curated masterclass, where they will be imparting their knowledge and keeping the participants on the edge of their game.