Banner Image Credits: SQ photography
Sarah Li Wen Smith, CCA teacher, commercial dancer and choreographer. IG: smith_dwg
*SCAPEdance Science is a programme that started in May 2020 where dancers and dance educators can find regular articles, online videos, and physical workshops to learn the applications of research and studies into their everyday dance practice.
VIDEOS
*SCAPEdance Science x The Posture Lab: Periodisation
*SCAPEdance Science x The Posture Lab: Strength Training
ARTICLES
Integrating Cross Training and Periodisation
Cross training helps with preventing muscle imbalance, activating less used muscles, enhance agility and prevent injuries which are a part of performance enhancement. 
Reina Teh, May 2020
Fact Check!
What will resistance training do to you? Within this fact sheet we are debunking the myths of resistance training!
Reina Teh, May 2020
5 Reasons Why We Need Dance Science Right Now
Dance science is a new area of research study where scientific principles are applied to enhance performance. So what is dance science and why is it needed? We have also included 4 conditioning exercises for dancers with no equipment needed during this Circuit Breaker.
Farah Fadzali, May 2020
CONTRIBUTORS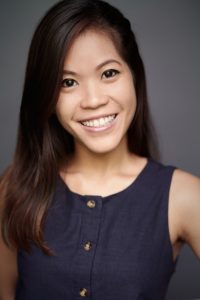 Charmaine Tay
Being the first Singaporean to graduate with a MSc in Dance Science from Trinity Laban Conservatoire of Music and Dance in 2013, Charmaine is currently a Dance Science and anatomy lecturer. She also teaches body conditioning, advanced Ballet and advanced Jazz (musical theatre) at Lasalle College of The Arts. Charmaine is also certified in the Progressing Ballet Technique, and coaches the competition groups and Elite students at City Ballet Academy for local and international dance competitions.
Charmaine has lectured and invited to speak at various organisations such as National Arts Council-Ministry of Education (NAC-MOE), Singapore Medical Association, Nanyang Academy of Fine Arts, Changi General Hospital Sports medicine dept, and *SCAPE Invasion.
She has been volunteering at Parkinson's' Society Singapore, conducting the weekly dance therapy classes since 2014, performing physical examinations and exercise prescriptions for local students auditioning to study abroad at London School of Contemporary Dance. In 2020, Charmaine was selected to be a member of the Dance Educators committee for the International Association of Dance Medicine & Science (IADMS).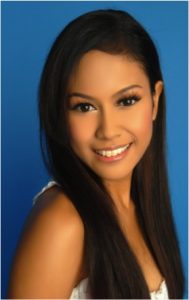 Farah Fadzali
Farah graduated with a MSc in Dance Science from Trinity Laban Conservatoire of Music and Dance after attaining her Diploma in Dance studies at Nanyang Academy of Fine Arts. Farah has had experience in teaching movement therapy with various organisations namely: Institute of Mental Health, Down Syndrome Association, Lions Befrienders, YMCA Ystars and Parkinson Society Singapore.
Farah is currently working as a dance science researcher studying injury prevention and performer's health and safety practices. Together with an accredited ISAK L1 Anthropometry achievement, Progressing Ballet Technique, and an Acroyoga Dance Teaching qualification she continues to work as a dance facilitator/dance trainer. Working towards the development of dance science research in Singapore, Farah aspires to continue integrating and understanding the range of scientific disciplines to optimise every performer's potential.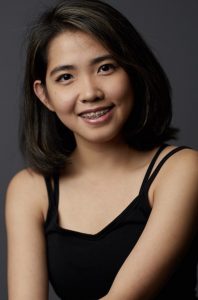 Reina Teh
Reina holds a MSc in Dance Science from Trinity Laban Conservatoire of Music and Dance. Prior to that, she was a graduate from LASALLE College of The Arts with a Diploma in Dance. Reina has experience in teaching adolescents, youths as well as adult in ballet and creative movement. She was also a volunteer teaching Dance Therapy at Parkinson's Society Singapore prior and upon her studies.
Reina is a Programmer with *SCAPEdance cluster curating programmes to provide opportunities and knowledge for Singaporean youths who are interested in dance. Reina also volunteered to contribute to the *SCAPEdance Science column as she hopes to share the knowledge and concept of dance science in Singapore. Moving forward, Reina hopes to continue conducting dance science research to gain a better understanding of the dance population in Singapore.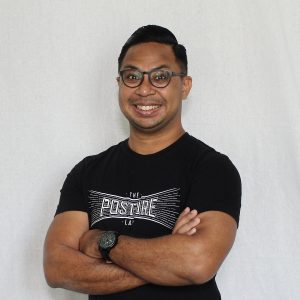 Emile Dumont
Emile helps others through sharing his knowledge & experience. He does this by assisting his clients towards regaining good posture for overall physical wellness.
Emile has a background in Exercise & Sports Science alongside 5 years of practical experience in postural correction, movement efficiency & injury prevention for organisations such as UNESCO Council of International Dance and LASALLE College of the Art.
He specialises in:
Posture Analysis & Performance Testing
Performance Coaching
Sports Exercise Therapy
Strength & Conditioning
About The Posture Lab
The Posture Lab is a company dedicated to education and application of Rehabilitative and High Performance integration. Allowing the sedentary, general public, corporates to high performing athletes or performers have access to our services. Also, a recognised Social Enterprise with a goal to help all people with disabilities, youth-at-risk and seniors to have holistic lifestyles through the incorporation of our services and education into their lives.
Our range of key services are:
Physiotherapy
Sports Massage/ Sports Exercise Therapy
High Performance Testing
Healthcare Management Program (Athletes/Dancers)
Group Classes
Professionals of the Company are:
Physiotherapist
Sports Scientists
Experienced Dancer
Recognised Trainers & Therapists
The Healthcare Management Program (Athletes/Dancers) was recently introduced due to the influx of athletes and dancers lacking a support system for them to approach and professionals being able to understand the needs of these individuals.