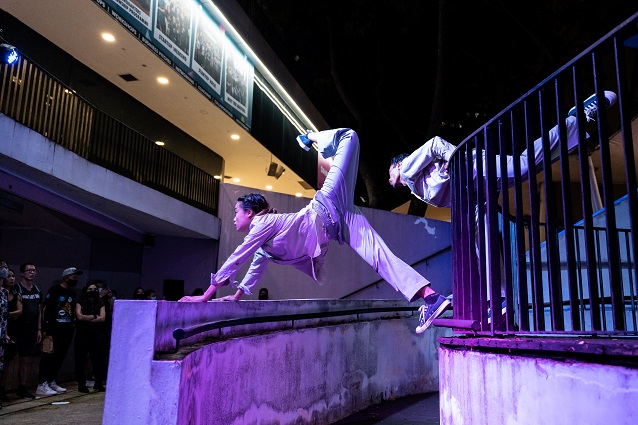 my_space is the first residency showcase by *SCAPE 2022 dance residents. my_ space explores the ideas of space and the relationship between us and the spaces we occupy. 
There will be two performances by our two choreography residents. This year, the residents will also be experimenting and performing with technology, the HoloLens. 
my_space 
Catch my_space, a presentation of work by *SCAPE 2022 dance residents. my_ space explores the ideas of space and the relationship between us and the spaces we occupy. This year, the residents will also be experimenting and performing with technology, the HoloLens. Come down and immerse yourself in this interactive performance. 
Read the synopsis of the works choreographed by Yenny Jenny Yee and Jozef Chua Jie Sheng. 
Location: *SCAPE #02-15
Dates: 6 to 7 January 2023
Admission Type: Free, with registration 
Homepage 
Homepage is a work that encourages reflection of our own online activity patterns, in the way we shape our digital spaces through our virtual presences. Relying on audience input, Homepage bears an uncanny resemblance to the algorithms and computer learning systems that refresh our feeds, suggest searches and configures to our preferences. Homepage tailors each experience to the participant's individual likes and dislikes, yet also streamlines it into the data patterns of the majority. I hope this experimental performance tingles at the back of viewers' minds as they design their virtual 'lived spaces' , and ponder about how much our software know about us. Do these digital systems influence our patterns as much as we influence theirs? 
Choreography: Jozef Chua Jie Sheng 
Dancer: Yenny Jenny Yee 
Moving Density 
Hello, can you read me?  
Please give me some time.  
Don't leave me behind 
As society returns to life before covid. Have we taken the time to look back and ponder whom we have left behind? Have we exercised empathy for unique individuals in our society? 
Choreography: Yenny Jenny Yee 
Dancers: Loo Shi Yi Roseanne, Sherry Lim, Shariffah Faaiqah Binte Syed Abdullah Alkaff, Nurul Shaheedah Binte Rahmat and Kwan Seing Fong 
*Loud noises and flashes of light may occur during the performance.  
---
Residents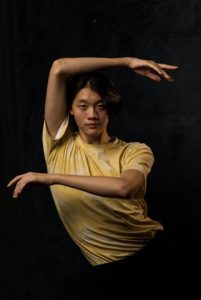 I am a performance-maker enamoured by interdisciplinary creation, always looking for new technologies to broaden my craft. I am excited to collaborate with the HoloLens gear during this residency to explore the tangibility of data and presences in virtual space. I hope to stage a performance art piece that is refreshing, inviting dialogue. 
Jozef is an emerging artist currently involved in performance-making processes. He has been exposed to Ballet and Contemporary repertoire through the School Of The Arts Singapore and RAD Ballet syllabus. His prior experience with various dance forms such as Latin Dance in his younger years has shaped the way he views his Body, and the comfort with which he navigates sexuality and ideas of gender.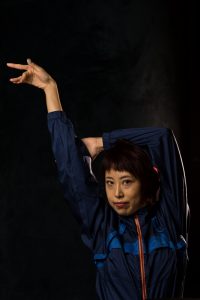 I believe movement can come in many forms. While I am not conventionally trained to be a dancer, non-verbal expressions have always intrigued me. I aim to heal and inspire more people to express themselves. I am glad to be able to expand and learn more nonverbal expressions during my months through various techniques and choreography masterclasses as part of the *SCAPE Dance Residency. 
Yenny has been globetrotting from Hong Kong, Japan and the States, seeking out classes from different dance genres such as Latin or street dance styles. She aims to expand her understanding of dance. She is currently pursuing a Master's in NIE Exercise & Sports Studies, hoping to create a unique movement therapy program.  
Collaborators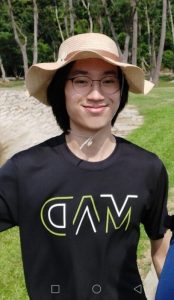 I hope to hone my scoring and sound design skills in different storytelling media, so that I may convey the story's emotions, themes and meaning through music and sound. Additionally, I want to learn to score for performance art and learn more about performance art as an artistic discipline. 
Wei Lun is a guitarist, bassist and songwriter. But before he picked up his first instrument, he was producing beats and instrumentals on Logic Pro X at age 15. Having written music for multiple bands and a mobile game, he is adept at writing in different genres and settings.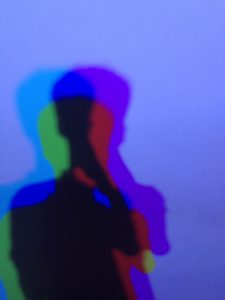 Through this collaboration, I want to explore trauma and its effects and see how it can be translated into musical form., 
Josiah plays percussion and has participated in SIBF and SYF. His musical interests and influences are IDM, folktronica, and lofi hip hop with albums such as In Rainbows, Rounds, good kid maad city and Geogaddi.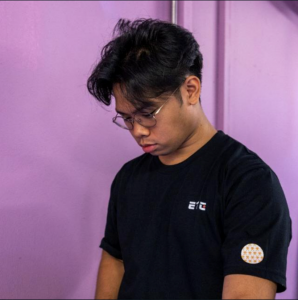 I want to create a piece that supports Jozef and his vision. A track that fully encapsulates the spirit of the performance, that supports him and his dancers as they showcase their talent. I hope that my tracks will enchant the audience and bring them deeper into the showcase. 
Zephaniah is a lyricist that likes to add twists and double meanings to his lyrics. He has also mastered officially released tracks and is currently freelancing as an audio and lighting engineer.