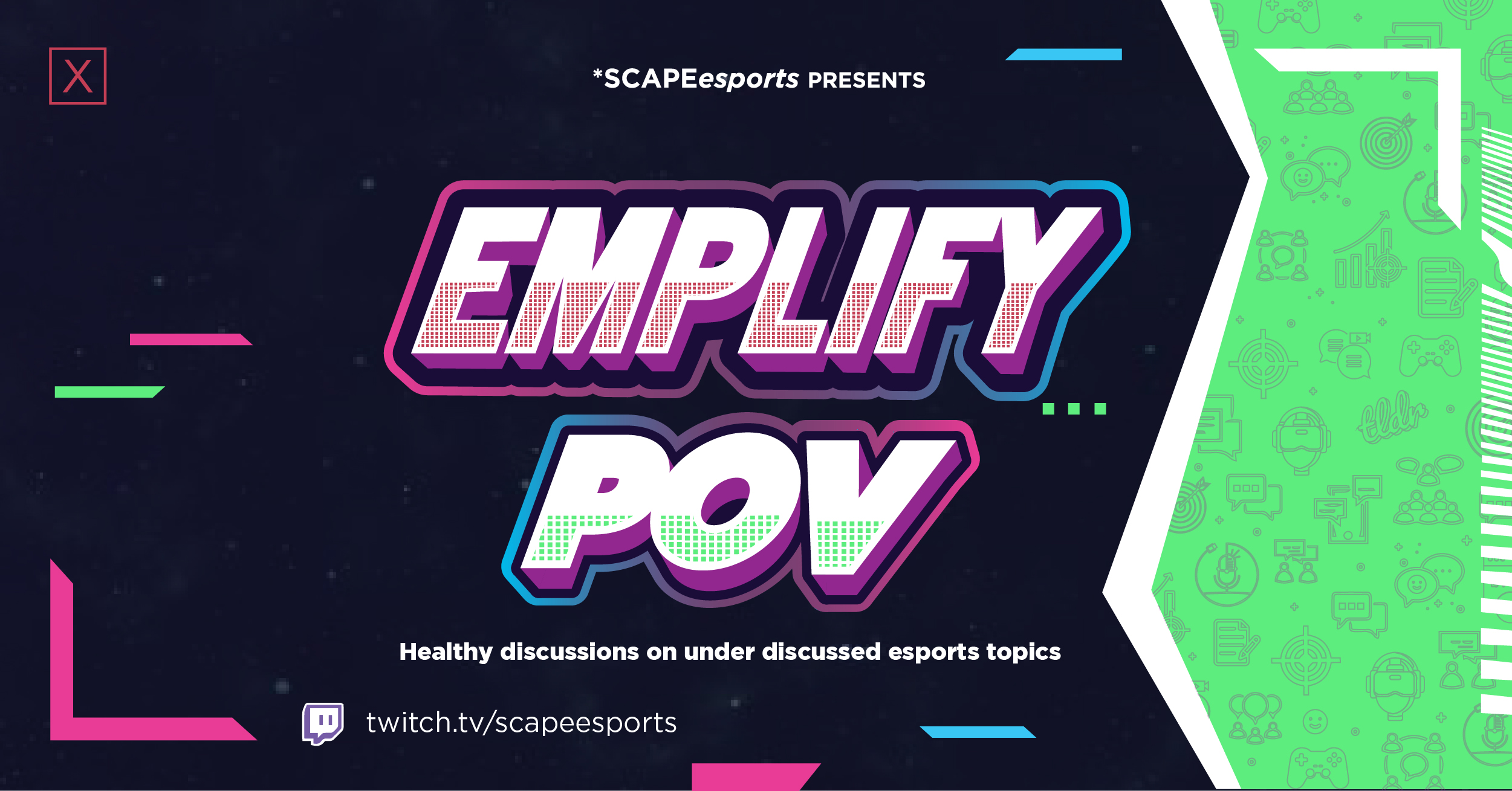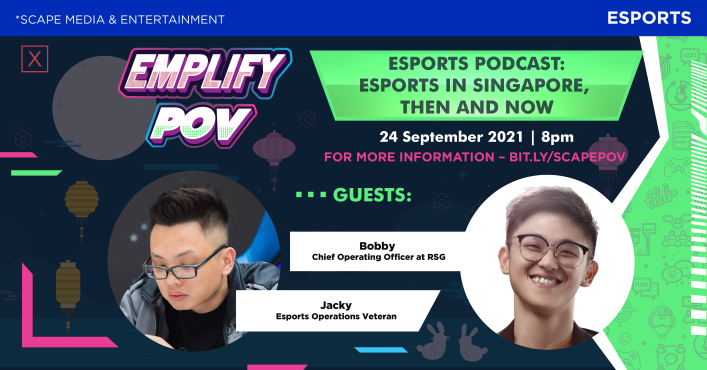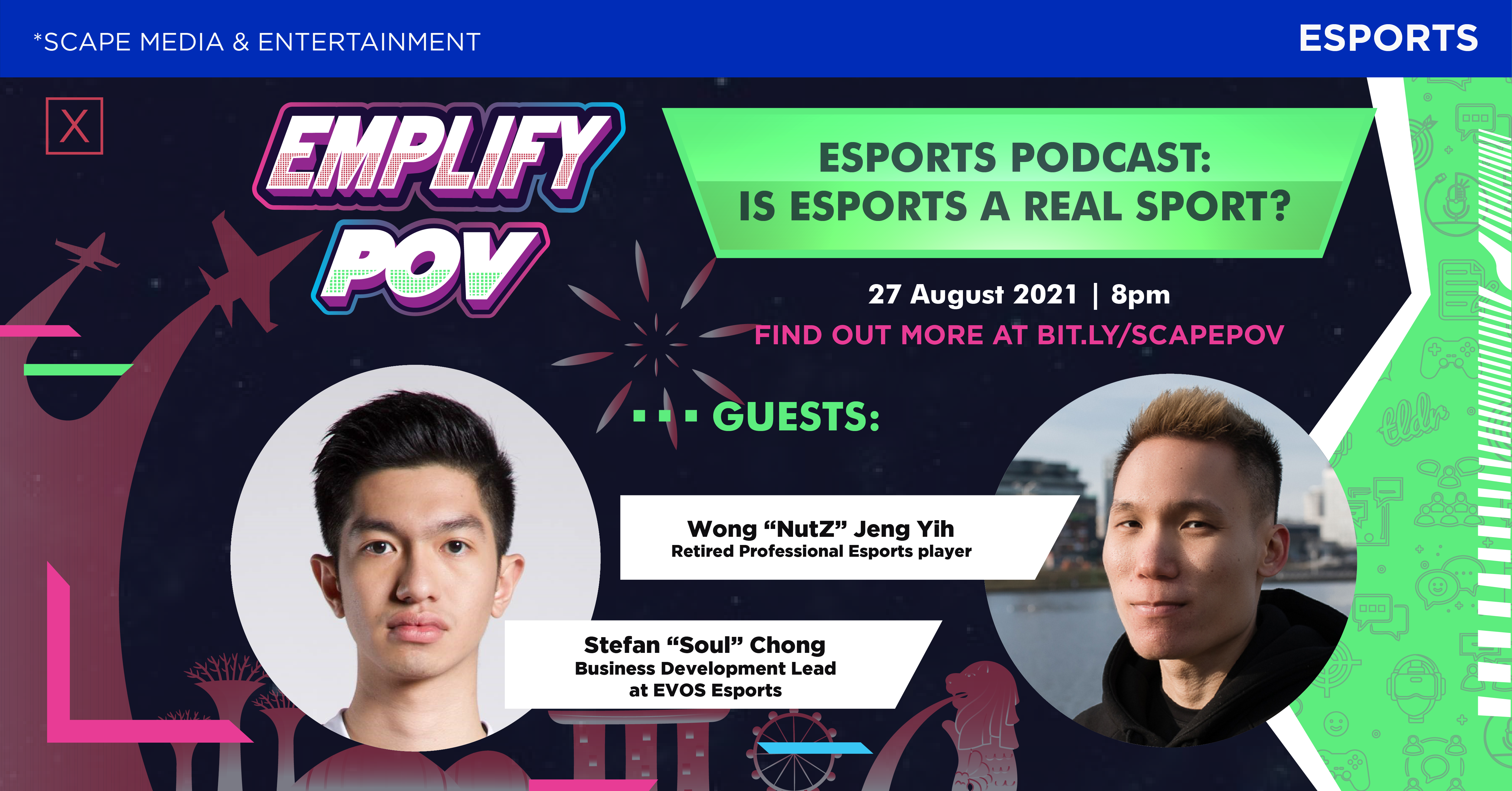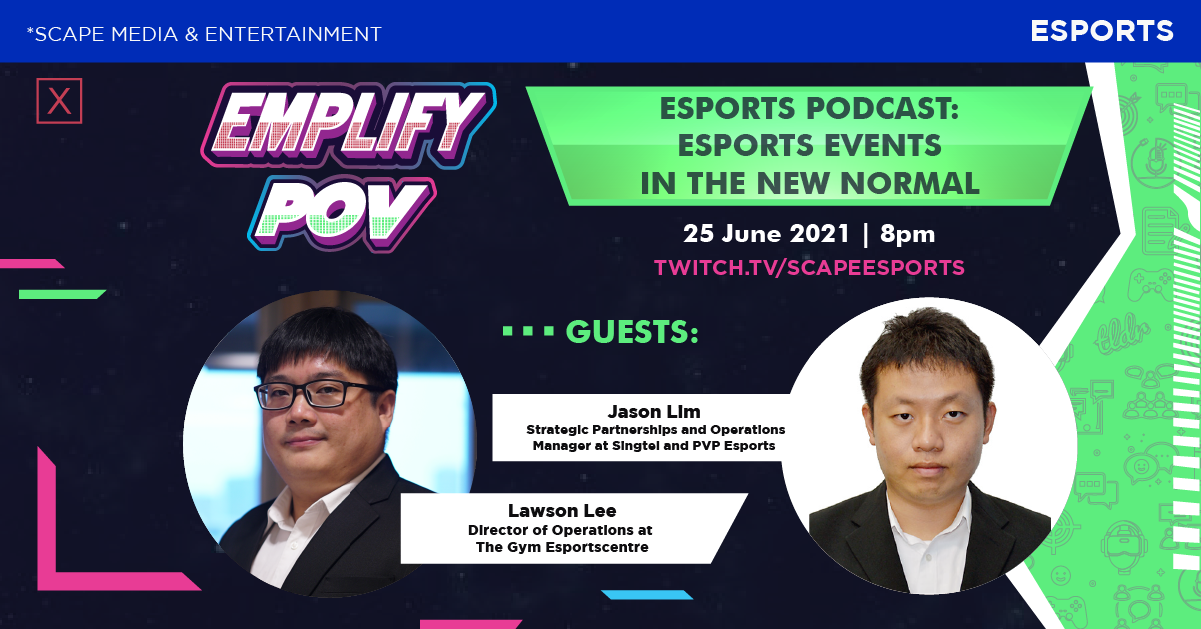 Welcome to Season 2 of Point of View! Point of View is a series of online podcasts aimed at fostering healthy discussions on under-discussed esports topics. Happening every last Friday of the month, Point of View will feature guests from the esports industry to share insights through conversations and debate. You can view past Podcasts VODs here or listen on the go on Spotify!
Episode 20
Varsity Gaming Scene
28 January 2021 | 8pm – 9pm
Guests: Elaina Ong, Sean Heng, Ong Jing Hao
Elaina
Sean
Jing Hao

Year 5 Masters in Architecture student at NUS. Originally in a more 

community-based role as the Community Manager of the Mobile Legends Division, she now oversees NUS Esports in all aspects from Recreational to Competitive, from Publicity to Administration and liaising with external organizations. As a firm believer of the importance




of community for the varsity esports scene, she values the chance to plan and execute events that bring esports players together, while aiming to introduce more game titlesto NUS Esports. She enjoys multiple games of many genres such as Wild Rift, Mobile Legends,




Valorant, Genshin Impact, Maplestory, and Pokemon, and streams occasionally on Twitch.

Bob was the 13th President of NUS Esports. Under his leadership, the NUS Esports community has grown over 1600% to a community of over 687 active students across 5 divisions. He is also a nationally certified Sports SG coach and used to coach the NUS League of Legends team. He is a strong advocate of building a safe and welcoming e-gaming community, prioritizing the nurturing of esports talents while at the same time promoting the growth of the esports industry. He is also currently an Executive Board Member for the Singapore Esports Association (SGEA).

Jing Hao is a Year 3 Information Systems Student at NUS. He has played Overwatch competitively from 2017-2019, and is currently the Esports Director and Captain of the Overwatch team in NUS E-Gaming, due to his drive for competitive excellence and the upholding of sportsmanship spirit of NUS Esports Varsity Athletes. He enjoys playing First Person Shooters the most, like Overwatch, Valorant, CSGO, Apex Legends but has also played quite a few MMOs and MOBAs.
Episode 19
Opportunities from ELEVATE'21
17 December 2021 | 8pm – 9pm
Guests: May Chen and EmJ Gregorio
Episode 18
Sustaining a Community
19 November 2021 | 8pm – 9pm
Guests: *SCAPE youths Kie and Cobblemaniac
Episode 17
Community Building: Running Gaming Communities
22 October 2021 | 8pm – 9pm
Guests: *SCAPE youths Minyi and Mike
Episode 16
Esports in Singapore, Then and Now.
24 September 2021 | 8pm – 9pm
Guests: Bobby (Chief Operating Officer at RSG), and Jacky (Esports Operations Veteran)
Episode 15
Is Esports a Real Sport?
27 August 2021 | 8pm – 9pm
Guests: Stefan "Soul" Chong and Wong "NutZ" Jeng Yih
Episode 14
The Problem with Gaming
30 July 2021 | 8pm – 9pm
Guests: *SCAPE Team – Kenneth, Wenceslaus, Stephanie, and Aiman
Episode 13
Esports Events In The New Normal
25 June 2021 | 8pm – 9pm
Guests: Jason Lim from Singtel and PVP Esports, and Lawson Lee from The Gym Esportscentre
Episode 12
Anyone Can Be An Esports Journalist
28 May 2021 | 8pm – 9pm
Guests: Bryan Huang from YahooTV, and Amanda "Tania Mae" Tan from ONE Esports
Episode 11
Leading a Community
23 April 2021 | 8pm – 9pm
Guests: quikz & HiPSTRF0X
from the Rainbow 6 Siege Commuity Singapore