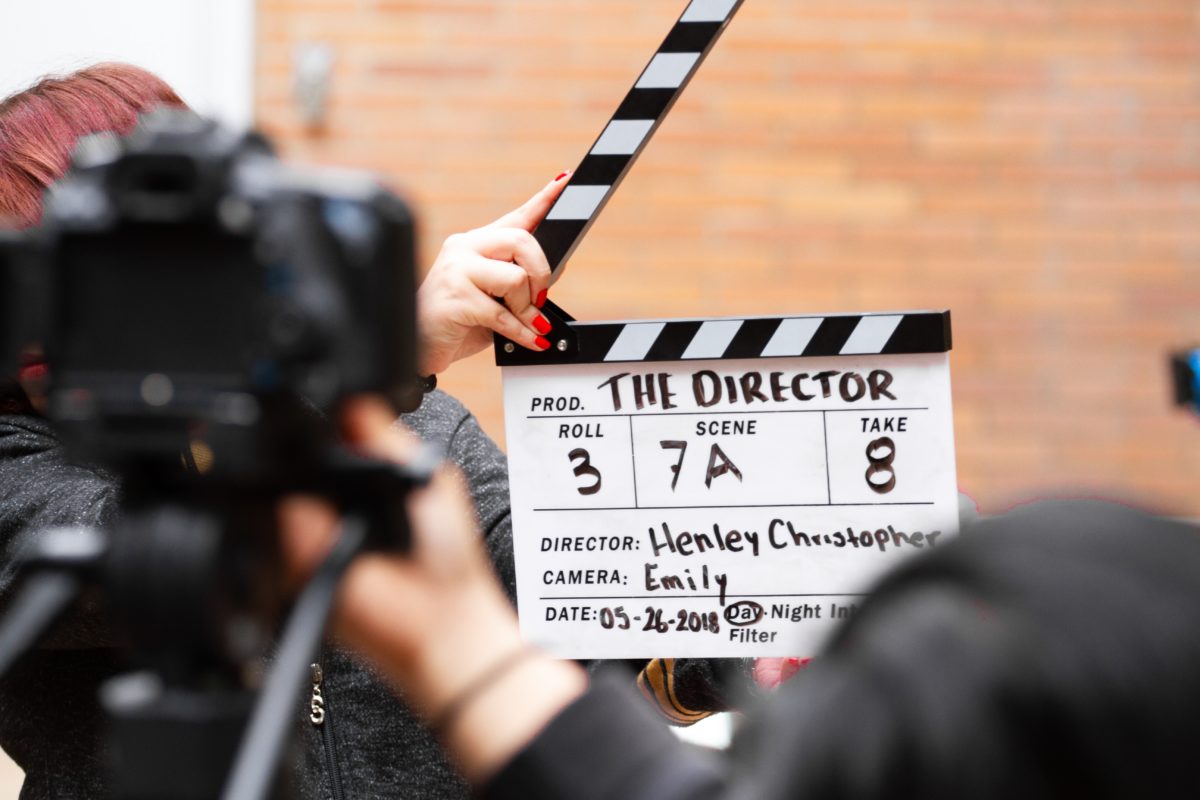 5 Podcasts That Will Get You Excited About Films
Podcast has been an excellent tool to attract listeners while also accumulating ideas, information, expertise, and so on. While a podcast's capability is universal, shared closeness exists between the speakers and listeners. As a result, podcasts are an excellent medium for sharing valuable dialogues. 
As a major movie fan, podcasts help me understand the behind-the-scenes of filmmaking. So, I'd like to share a few of these intriguing podcasts with you. In no particular sequence, here are my suggestions.
On Team Deakins, Oscar-winning cinematographer Roger Deakins and James Deakins, his wife and collaborator, discuss films with directors, cinematographers, editors, casting directors, and more from the movie industry. The podcast's distinctiveness rests in how guests candidly share their stories, which might be because of their admiration for Roger. 

Guests recalling the numerous challenges they endured to reach their current position are among the memorable anecdotes recounted. One specific guest that stood out to me was Danish filmmaker Thomas Vinterberg, who won an Oscar for his film Druk. 

As a founding member of the Dogme 95 film movement, he originally avoided extravagant visual effects in favour of realism. The filmmaker also discussed how, in order to get his films realized in his visions, he had to compromise and make commercial films to convince production studios. As a result, he had to rotate between commercial and independent films.

The podcast analyzes culturally important films from various nations by understanding how a specific culture is contained within these geological bounds. It fully gets the concept of how a film can be used to provide identity and how such cultural phenomena may be analyzed by viewing films. Regarding the episode on the culturally influential Indian film Dilwale Dulhania Le Jayenge (DDLJ for short), the host shares how the film provided a much-required uplifting twist and broke conventions of Bollywood portrayals which enabled protagonist Shah Rukh Khan to achieve worldwide recognition.

Berlinale Talents is a talent initiative that encompasses a wide range of seminars and activities aimed at fostering diversity in the film industry. Their almost 9000 alumnae attest to their aim of building a strong network focused on the future of film. 

The podcast focuses on intimate dialogues between filmmakers and individuals in the business who are seeking to understand their visions and how they function to achieve their artistic goals. A noteworthy edition of the podcast includes Palme d'Or winning Thai filmmaker Apichatpong Weerasethakul, who discussed his Buddhist-inspired concept of nothingness. The discussion was philosophical and such viewpoints provide listeners a completely different way of experiencing movies. Other interesting episodes include the behind-the-scenes of creating elaborate set designs for Wes Anderson films, etc.!

Truth and Movies: A Little White Lies Podcast is by an independent film critic journalist group covering a wide range of interests, including film reviews, festival coverage, and podcasts. Their podcast focuses on new releases and cult classics with a particular emphasis on discussing their individual movie-going experiences. 

One of the more intriguing episodes had the hosts discussing how bizarre the opening film of the recent Cannes Film Festival, Annette, was. The film was directed by Leos Carax, a brilliant visionary, and written by the Sparks Brothers. While the film was characterized as a real cinematic experience unlike any other, it was also disclosed that it may not appeal to everyone because it does not adhere to a traditional film structure. After hearing their chat, I'm excited to see the movie in theatres!

Independent film production company with a great track record at the Oscars – think Moonlight and Minari, for example. An eclectic mix of literary heavyweights like Ocean Vuong and Viet Thanh Nguyen striking up interesting talks with cinema makers. 

I particularly enjoyed the podcast session between Lee Isaac Chung — who is currently directing a live adaptation of the anime film Your Name! — and Prof Viet Thanh Nguyen because it reframed the American dream from their perspectives. As members of the diaspora, they tend to master English at a much faster rate than their parent's generation. They also shared how much resistance they had when they wanted to convey their experience since they were afraid it would be uninteresting for the public. Finally, they discussed the dreadful contrast of how a film director's successful career is measured by whether he gets to direct a superhero movie and how a writer's success is based on if their movie is going to be adapted into a film or television series. It was both humorous and poignant to me.
Deepag
is currently in his final year of studies at Nanyang Technological University. Watching movies is his favourite leisure activity, and he is always on the lookout for innovative voices in the international cinema scene. 
Have you listened to any of these film-related podcasts? Which are you planning to check out? And if you are an aspiring podcaster, or planning to start a podcast, *SCAPE is organising a Podcast Competition+, a five-week mentorship programme to nurture aspiring podcasters. 
There are cash prizes and top-end podcasting equipment to be won. All you need to do is share your concept to the Podcast Competition+ by 20 October 2021. Don't miss the opportunity!