The Music Day Out! Independent Music Showcase presents a platform for independent artists to showcase their craft to a wide audience.
All showcases will also be livestreamed on *SCAPE Facebook and YouTube pages.
ARTIST LINEUP
Maneloren, Count Vernon Physical tickets sold out
nkei, Windtree Physical tickets sold out
Coming Up Roses, Subsonic Eye Physical tickets sold out
SIDE STAGE: Shak'thiya Physical tickets sold out
dnl., Narysal Nurdanel Physical tickets sold out
t/ltshift, FERS Physical tickets sold out
Anechois, Stopgap Physical tickets sold out
SIDE STAGE: Bare Physical tickets sold out
SIDE STAGE: Bennett Bay Physical tickets sold out
FRIDAY, 22 OCTOBER 2021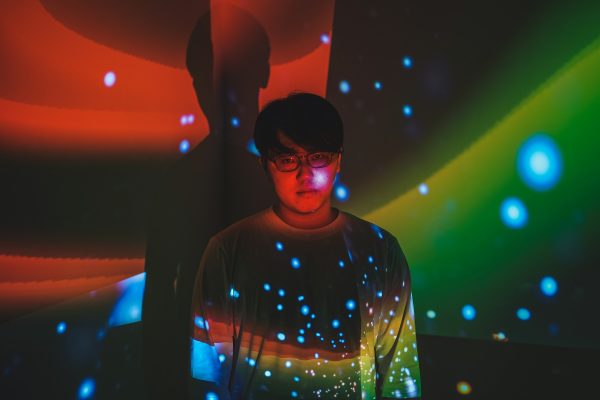 Maneloren 
Conceived as a solo project, singer-songwriter Maneloren strives to create a soundscape that is a cumulation of lush indie textures, new wave electronics and rocking riffs. Having started playing music in bands as a guitarist, he quickly developed a penchant for songwriting and production, with a knack for incorporating a wide range of sonic flavours to his music. Maneloren draws influence from bands such as Foals, Foo Fighters, Biffy Clyro and And So I Watch You From Afar to create a unique blend of indie/alternative rock.
Spotify | YouTube | Facebook | Instagram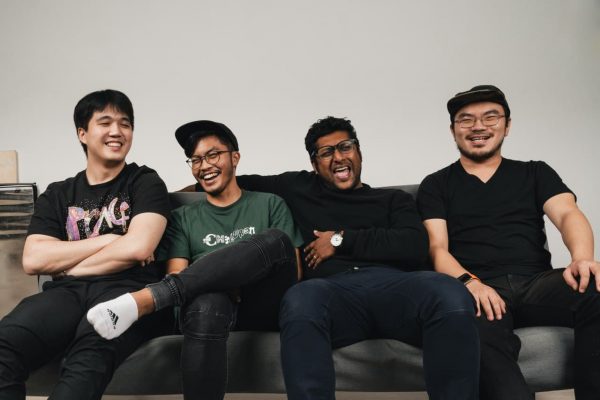 Count Vernon 
Count Vernon is an indie rock band from Singapore consisting of Eli Ordonez, Joshua Yong, Edwin Wong and Nicholas Zach.
Spotify | YouTube | Facebook | Instagram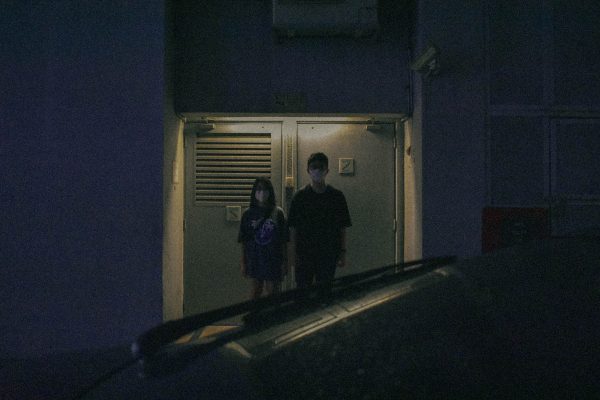 nkei
An alt-R&B duo formed in late 2020 consisting of Raizel Gonzales and producer Ian Lee, nkei seeks to create art through earnest songwriting, instrument-driven arrangements, and nuanced production. Acknowledging their influences in Jazz, indie and neo-soul, their work is swathed in elements of live-recorded instruments and layers of rich harmony.  Their debut EP, slated to be out late 2021, is the product of many months of hard work, as they seek to cement themselves as one of the defining new-age Singaporean R&B acts. 
Spotify | YouTube | Instagram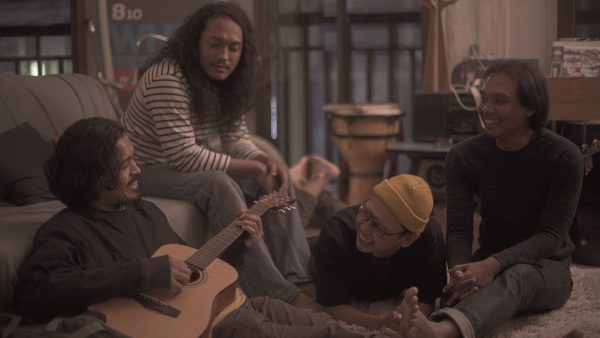 Windtree
An assembly of the most intimate associates shared dreams/desire of creating a motif that derives from different angles of sounds they ever heard up on a hill, a division in between Tampines & Bedok in little island, Singapore. No wheels steering you to a distinct destination with the songs they wrote for you.
Spotify | YouTube | Facebook | Instagram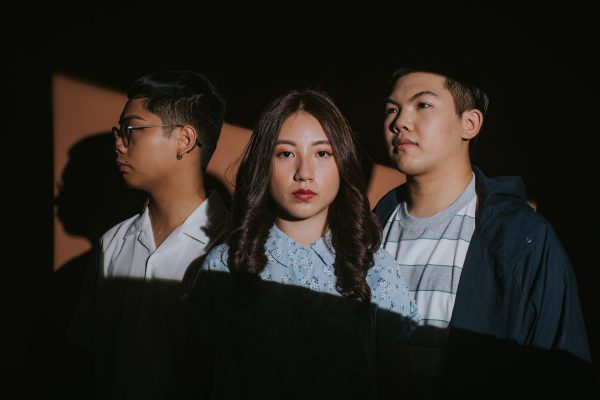 Coming Up Roses
Weaving songs out of their adolescent experiences, alt-rock/shoegaze quartet Coming Up Roses balances the worlds of child-like innocence and idealism with the revelations that come with adulthood. Combining elements of pop, grunge, heavy metal and shoegaze, the band manifests their emotions through the use of evocative vocal melodies and expansive sonic textures. Led by vocalist-bassist Emily Sera, and completed by guitarists Darius Oon, Lorenzo Romero and drummer Bruce Tan, Coming Up Roses recalls the likes of Wolf Alice and Sonic Youth. Highlights from the band's repertoire include performances for Fred Perry Subculture, Music Matters Live 2019 and ASEAN Music Showcase Festival 2020. 
Spotify | YouTube | Facebook | Instagram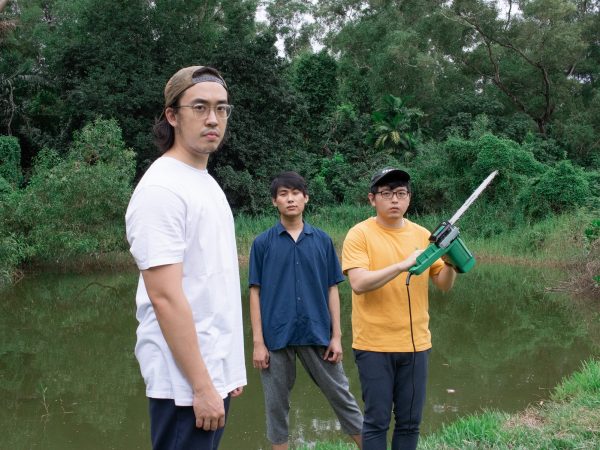 Forests
Since forming in mid-2014, Forests have gained a cult following of listeners through their EP and LP releases. Their reputation for riotous, frantic and fun live performances has lead the band from performing in intimate club shows in Singapore to legendary venues abroad in Japan, Taiwan, Hong Kong, Guangzhou and Malaysia. Blending '90s-influenced emo with math-pop perfection, the Forests sound is a familiar yet excitingly fresh breath of rock that continues to win over audiences across the globe.
Spotify | YouTube | Facebook | Instagram
SIDE STAGE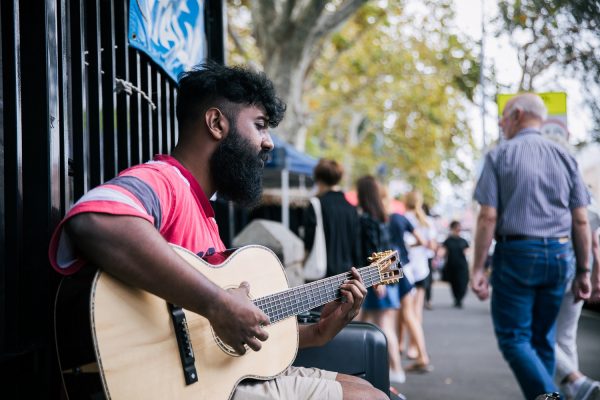 Shak'thiya
Shak'thiya, or Shak, is a Singaporean songwriter from Jurong West. He believes in less is more, and that the music is enough to speak on his behalf. Dabbling in Soul, Rhythm & Blues, he's played a multitude of shows and festivals both locally and overseas. Someday he hopes to stop speaking in the third perspective.
SATURDAY, 23 OCTOBER 2021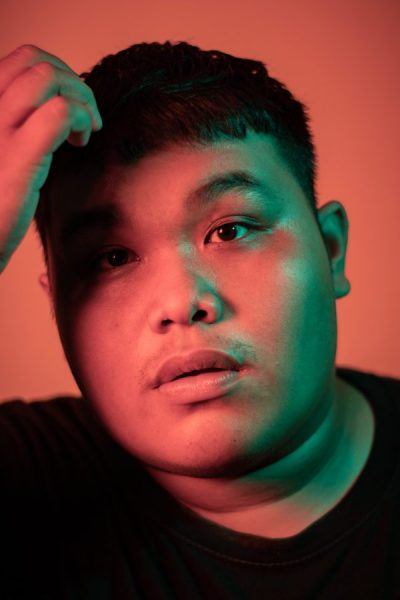 dnl.
Bold and intrepid, producer/songwriter Dnl. has his own colors and distinctive melodies that capture his sound. Inspired by attributes from a wide spectrum of music, he has a drive to create for release in its purest form. Dnl. does not belong to one set genre, he simply creates.
Spotify | YouTube | Facebook | Instagram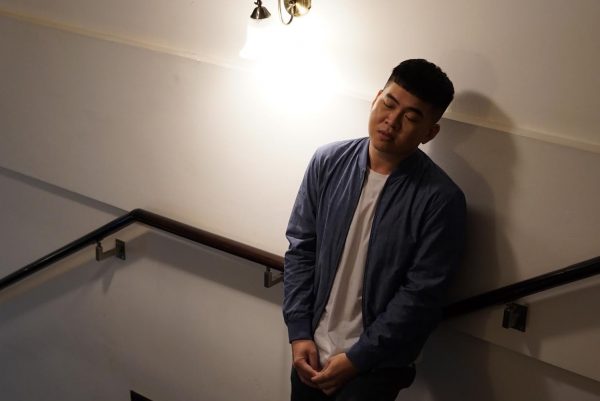 Narysal Nurdanel
Narysal Nurdanel is a musician, singer and performer with boundless passion who brings hits to life with soulful vocals and charisma. He grew up being heavily influenced by R&B and soul singers like Brian McKnight, Luther Vandross and Stevie Wonder. In 2010, he started singing for ITE's A Cappella group, which came in champion in the National A Cappella Championships (2012–2014) and also came in 3rd in Busan Choral Festival competition. From 2011 to 2015, Narysal and his friends in ITE TAG has been part of regular performances at the Esplanade Concourse as well as being featured in Voices – A Festival of Song. He was also part of the sought-after group Camokakis in the SAF Music and Drama Company. Narysal is now pursuing a solo career in music, and is working to produce his own soul music while being a professional voice coach and performing in the Singapore music scene. 
Spotify | YouTube | Facebook | Instagram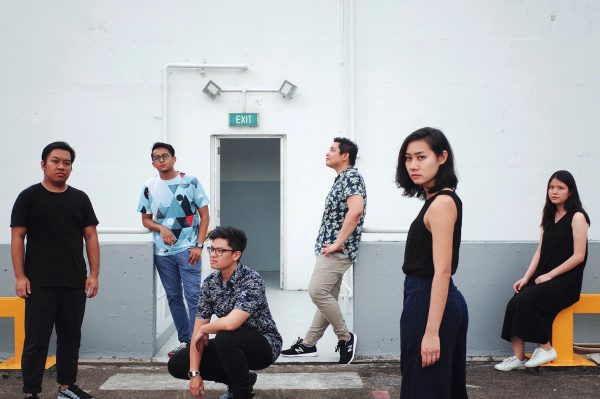 t/ltshift
playing with irregularities/but mostly just what catches the ear, makes you move and moves you. we sing our stories – memories moving in and out of focus. where will we take you? what would you remember?
Spotify | YouTube | Facebook | Instagram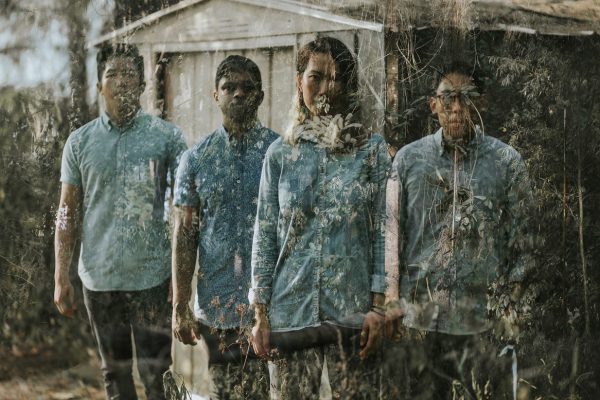 FERS
A few years ago, FERS emerged with Neverland – a feather-light dream pop moodpiece that channeled subtly pulsating grooves through lush, washed out harmonies. With the quartet pairing alt-songstress Ferry with former ethereal backgrounds in ene.ce and wyd:syd, its sonic imprint came as no surprise – gorgeously sun-kissed and drenched in reverb, the song's purpose felt more evocative of a languid energy than an actual demonstration of impactful songwriting. But paired with a music video directed by high fashion art director/photographer Chai, its stunning visuals in fact seemed to overpower its sonics. Where Neverland's impressionism delivered a misty haze on its own, the video rendered its impeccable aesthetics less impactful as a standalone song, reducing it instead to slightly more than an absurdly pretty soundtrack to something like a Love, Bonito ad.
Spotify | YouTube | Facebook | Instagram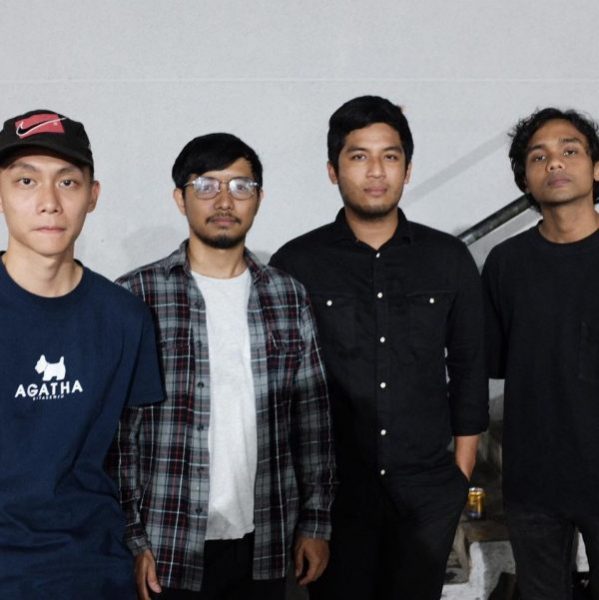 Anechois
ANECHOIS is a band that was formed in 2011. Drawing elements from progressive, post-rock and math rock, the band quickly gained a reputation with their live shows following the release of their EP A Shadow of a Sound in 2012. From their appearance at Baybeats Festival 2012 to playing sold out shows at quintessential venues in Manila, Indonesia and Japan, they also opened for their heroes, Japanese instrumental band toe in 2015. ANECHOIS is a band that constantly seeks out new ways to hone their exceptional sound—a seamless blend of complex rhythmic structures and atmospheric effects that has been described as "ethereal", "emotional" and "epic". 2016 saw a string of lineup changes by the band, eventually settling into their current lineup as a quartet with the addition of Lucas Tee on drums and Asyraft shifting from keyboards to bass.
Spotify | YouTube | Facebook | Instagram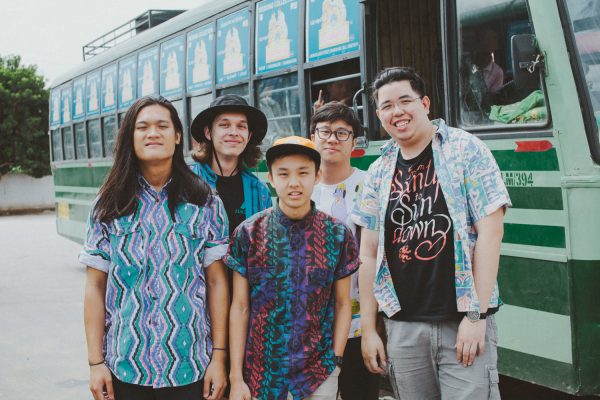 Stopgap
Stopgap is a Singaporean indie rock outfit, formed in 2011, consisting of lead vocalist Adin Kindermann, guitarists and backup vocalists Yew Jin Lee and Calvin Phua, bassist Grayson Seah, and drummer Eldad Leong. Since it's inception, the band has appeared on the lineups of a multitude of shows and music festivals in Singapore. Most notably, winning the 2013 Noise Singapore Award. In 2015, Stopgap launched their debut full-length album titled Totems, garnering regular airtime on Singaporean radio. The band has since embarked on tours in India and Australia. Known for their infectious grooves and high energy shows, Stopgap strives to create music that's not only heard, but felt.
Spotify | YouTube | Facebook | Instagram
SIDE STAGE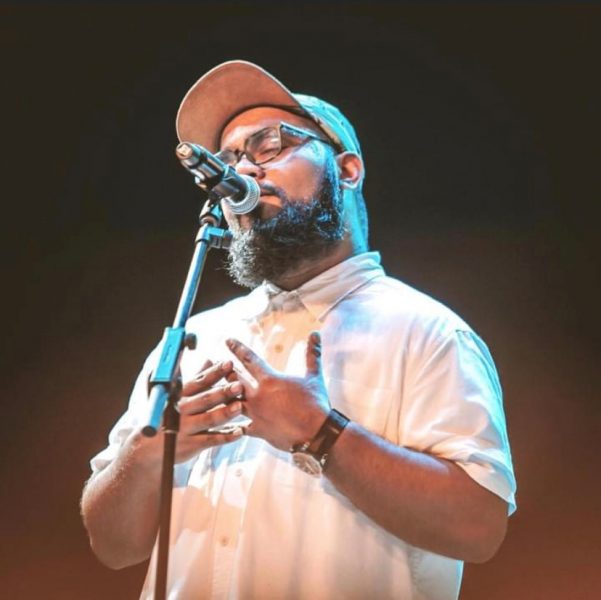 Bare
Bare is the music vehicle Yuresh Balakrishnan uses to express himself musically. A former member of local band Stillsunrise, Yuresh has taken a break from band life and Bare is his first solo musical project.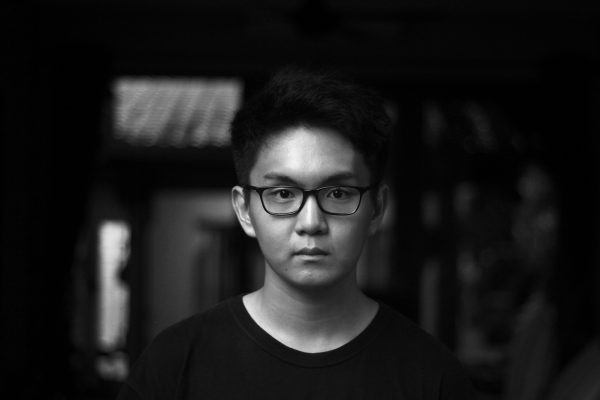 Bennett Bay
Bennett Bay is a musician based in Singapore whose sound is inspired by everyday occurrences, personal values and pastoral imageries. An acoustic guitar stands at the very core of his music, with flourishes of string quartets and brass trios in an attempt to keep the music as simple and natural as possible. His music harkens to Sigur Rós, Explosions In The Sky and Nick Drake. Bennett debuted his first solo performance at the Esplanade Concourse back in 2015 and was invited to perform at the first inaugural Neon Lights Festival, held at the Fort Canning Park. He was one of four local musicians to play alongside international acts such as Damien Rice, Rachael Yamagata, Mogwai and more. He was also the first Singaporean musician to perform at the annual Electric Picnic Festival in Ireland, alongside renowned acts such as The XX, London Grammar and Phoenix. Bennett has been making his mark in the local arts scene ever since, landing an endorsement deal with Maestro Guitars, a local brand of handcrafted guitars that is based in Singapore.His debut single, 'Komorebi', was released in April 2016, followed by his debut LP, "Compass", in January 2017, which was accompanied by a launch show, where Bennett was joined by a 12-piece ensemble. "Compass" tells the story of a family whose eldest child is missing, and follows this child's progression into the wilderness as he/she attempts to find his/her way back home. Bennett went on to release his second album, 'In Memory Of', in September of 2018, an album dedicated to the memory of a late friend. In January of 2020, Bennett released a three-song EP entitled 'Little Old Town', featuring songs that he wrote on a solo trip to Japan. Bennett is currently working on a solo acoustic guitar album. The album will see a collection of songs written by Bennett over the course of 2020, and features music written for solo acoustic fingerstyle guitar in attempt to revisit his most fundamental roots in music. He released a single, titled 'Old Cottage' in April of 2021, and the full album is set to be released at the start of 2022.