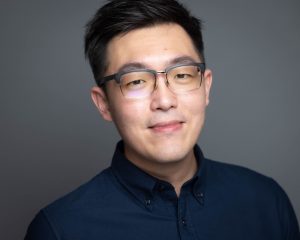 Danny Koordi
Content Strategist – Podcasts
Mediacorp
Having previously started several podcast projects independently while working in his day job as an auditor, Danny took the leap by starting his own podcast production business back in 2019, and is now currently the Content Strategist for Podcasts at Mediacorp, where he oversees content strategy and podcast production across the entire network. 
His past projects have included Screwed Up Moments for local social enterprise The Happiness Initiative, Work ReImagined for Fuji Xerox, and The Unlocking Podcast, a partnership with local illustrator Anngee Neo. At Mediacorp, he oversees various podcast projects such as the New York Radio Festival awards nominated horror audio drama series After Dark, the Spotify chart topping true crime series Heinous – An Asian True Crime Podcast, and former SCAPE Podcast Competition+ finalists such as the Building Financial Fitness Podcast with Junus Eu, or Tap2Wake; whilst also dabbling in podcast related partnerships with organizations such as Scape, Wattpad, Temasek Polytechnic, and Ngee Ann Polytechnic.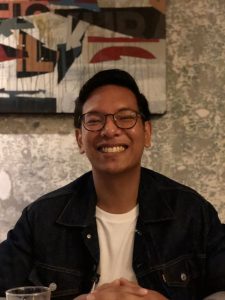 Nathaniel Fetalvero 
Managing Editor
Tech in Asia Studios 
Nat is the resident podcaster of Singapore-based online media company Tech in Asia, where he hosts Startup Snapshot, a podcast that tells the story of entrepreneurs from across the region about the pivotal moments that shaped them into who they are today. 
Since launching the show in 2019, Nat has launched two spin-off series: Deep Dive, where he discusses the biggest headlines to hit Tech in Asia's front page with the journalists who break the stories, and the now-defunct The Weekly Snapshot. He also produces limited podcast series for Tech in Asia partners who want to connect with the Asian tech and startup audience.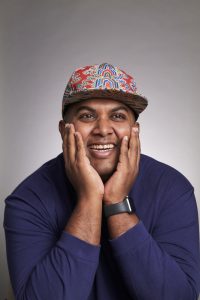 Rovik Robert 
Co-Founder
The Hidden Good and SGExplained Podcast 
Rovik is the co-founder of The Hidden Good and the SGExplained podcast, a biweekly show that unpacks the Singapore identity through explainer episodes on various topics. He also produces and hosts The Good Technologist, a techforgood podcast by better.sg, as well as Growth Islands, a business expansion podcast by the Singapore EDB. Rovik's passion for podcasting stems from his belief that conversations form the foundation for great ideas. He is especially interested in topics of social cohesion, identity, community and activism.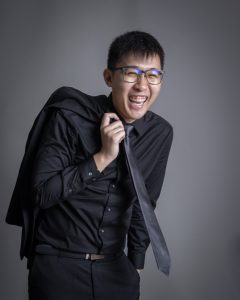 Pang Xian Xun, Alastair
Co-Founder
Overthink
Being one half of IMO, Alastair is a self proclaimed anti-conflict person, thrusted into the world of social commentary podcasts where all he talks about are conflicts. All he wants to do is to be as much help to the community and people around him, whether it is through light hearted podcasts about love or more serious ones surrounding pertinent issues in society. Either way, he will definitely be overthinking everything just a little.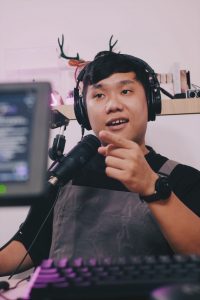 John Edward Lim
Co-Founder
Overthink
A self proclaimed stoic but lowkey intrigued by drama, John is the other half of IMO who has manages to strike the perfect balance between moral objectivity and inappropriate humor. He tries to get people to think critically about difficult topics, but also laugh nihilistically about the failing of society because sometimes, laughter is the best garnish during a tough discussion.